"He who succeeds in gaining the mastery of the bicycle will gain the mastery of life."
Velonia Bicycles' latest project took three years in the making. Bearing all the hallmarks of a quintessential Italian supercar, the Viks GT - dubbed the 'ultimate urban bike' -  is the same geometry and size as an ordinary road bike but impressively, it is 40% lighter than regular models.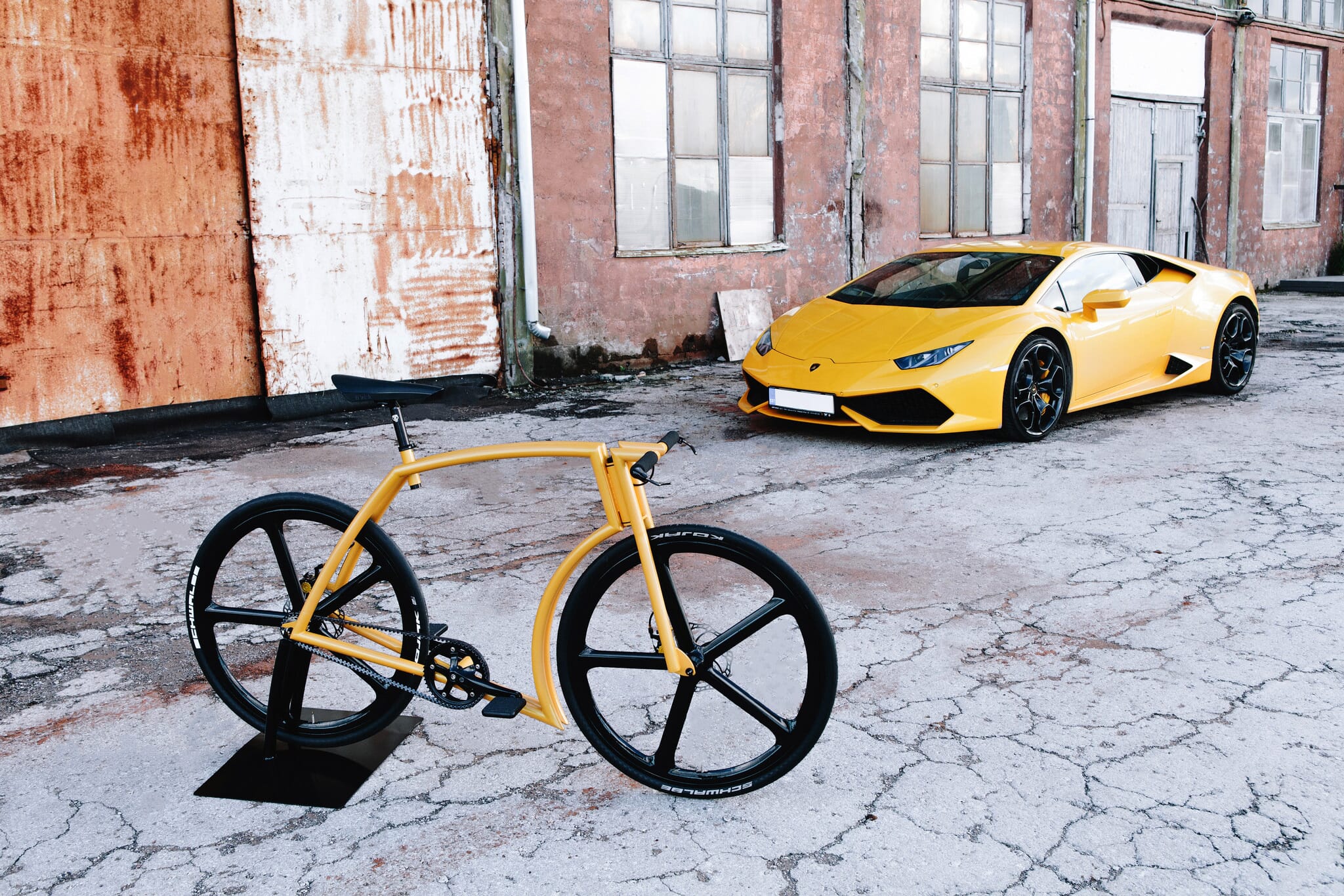 With its sharp lines and staunch, low profile, it is clear to see where the Viks takes its inspiration from. While the 'Giallo Midas', or the signature Lamborghini yellow colour hue, is further evidence of the parallels between the supercar and the bicycle.
Every exclusive Viks model is handcrafted in the traditional Velonia factory in Tallinn, Estonia, and each weighs in under 10kg, thanks to its lightweight body work. All classic Viks bicycles are built by hand using specialist stainless steel tubes, joints and laser cur parts. In total, it takes about 60 separate steel pieces and two full working days to cut, bend, weld and sand one standard, sporty frameset. But what makes the frame of this Lamborghini-inspired Viks so unique is the svelte, sculpted shape that not only looks good, but it contributes to a stronger, safer and more enjoyable riding experience.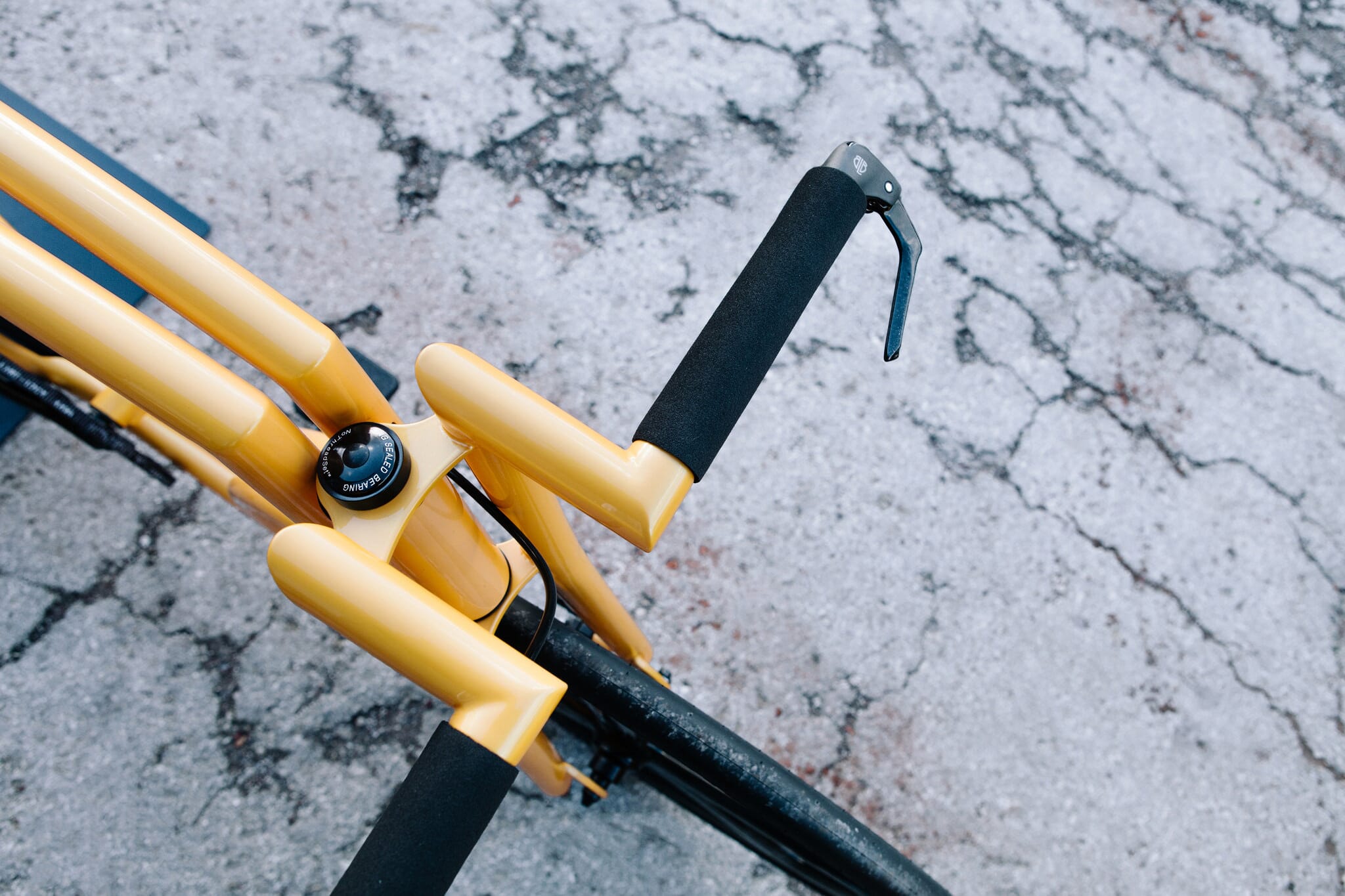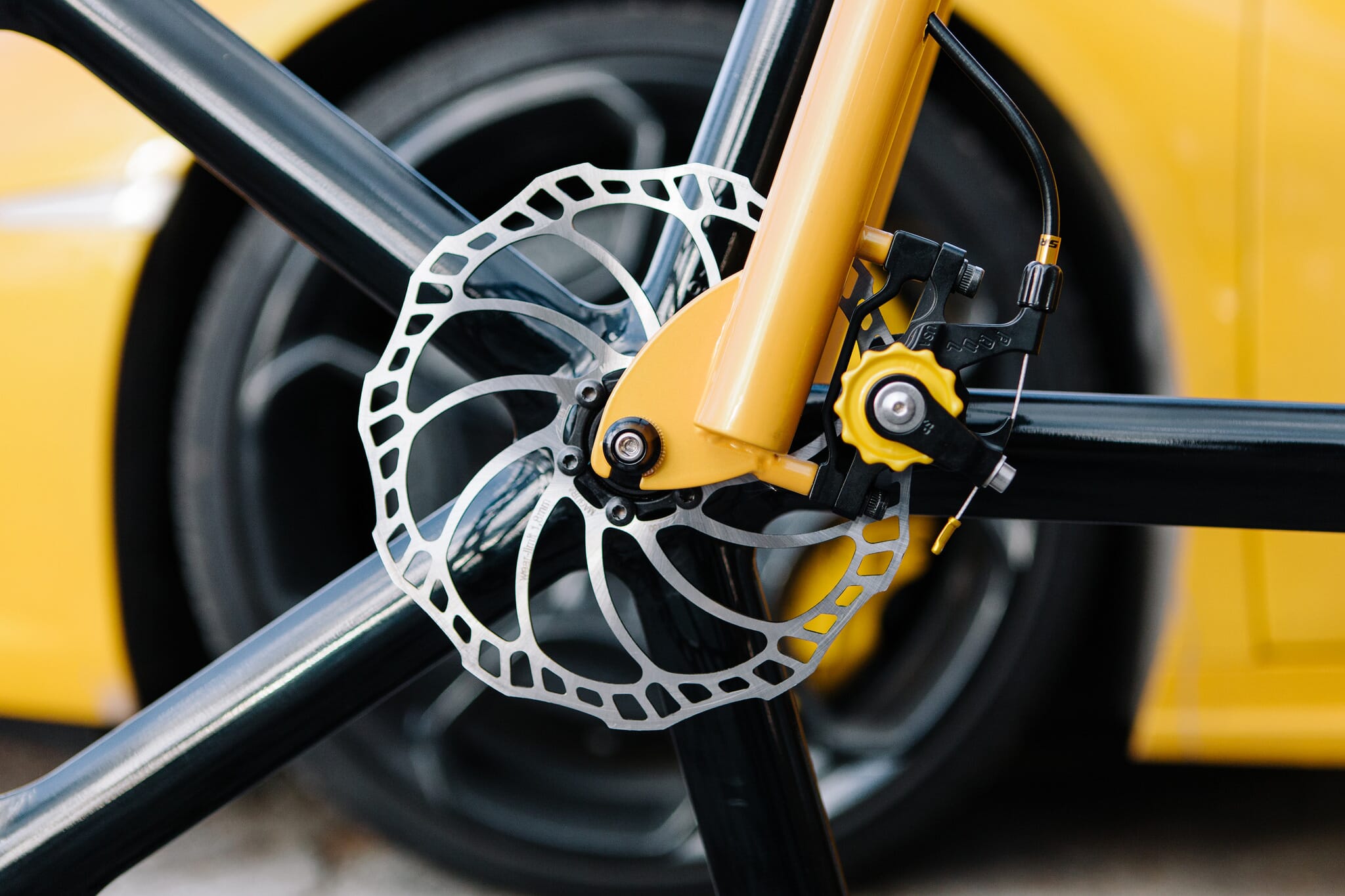 Take a closer look at the Viks bicycle in the image gallery above and for further information, head to the Viks website.