Located on the highest point in Pasalimani in Cesme, Turkey, sits Ma Vie La – a 'Popular Choice Winner' in the inaugural Architizer A + Awards.
The property's birds eye vantage point acts as the perfect outpost to contrast against the uniquely minimalist design. Designed by Erdil Insaat, Ma Vie La is forged into a naturally steep slope and the shape of the land has dictated the distinctive appearance of the house – think of it as a contemporary take on the old adage 'form follows function'. The unusual and unique architectural and engineering solutions provide the home with its spectacular aesthetic appeal while the same radical design solutions also enable the house to feature large, multi-functional and efficient living spaces. Which can be seen through the 8-metre overhanging cantilever super-structure that stretches teasingly over the seascape.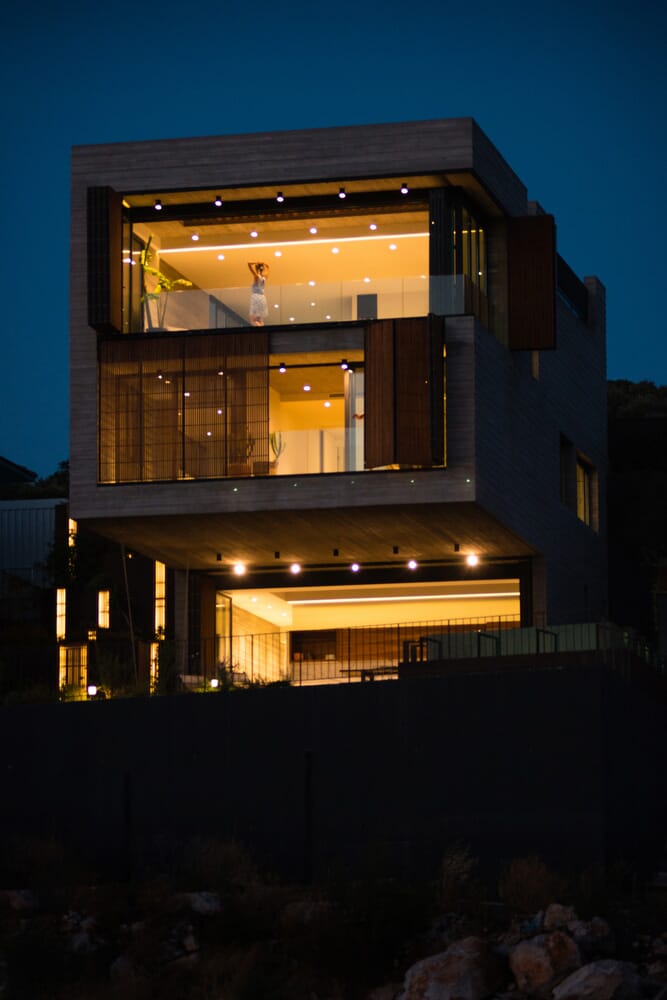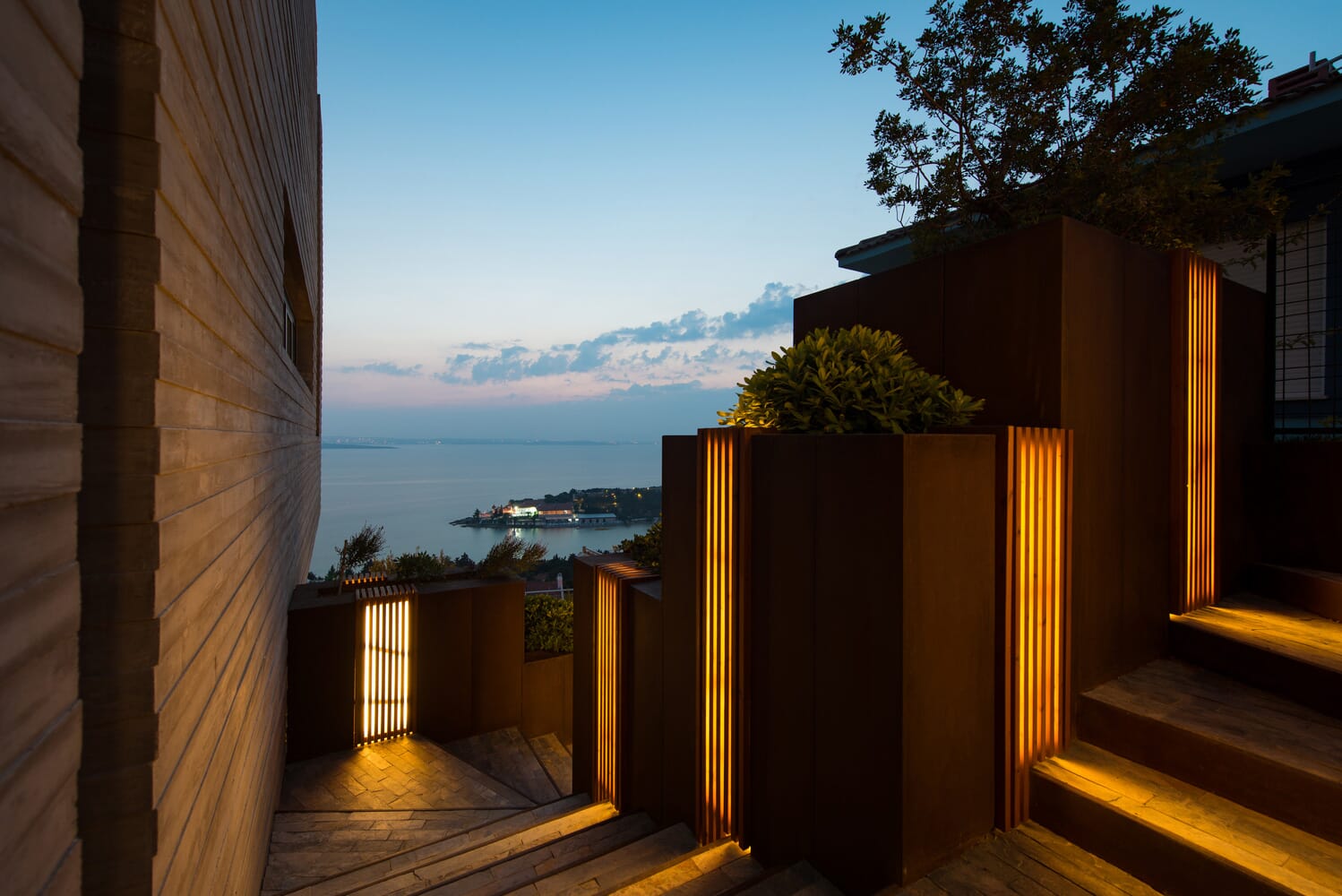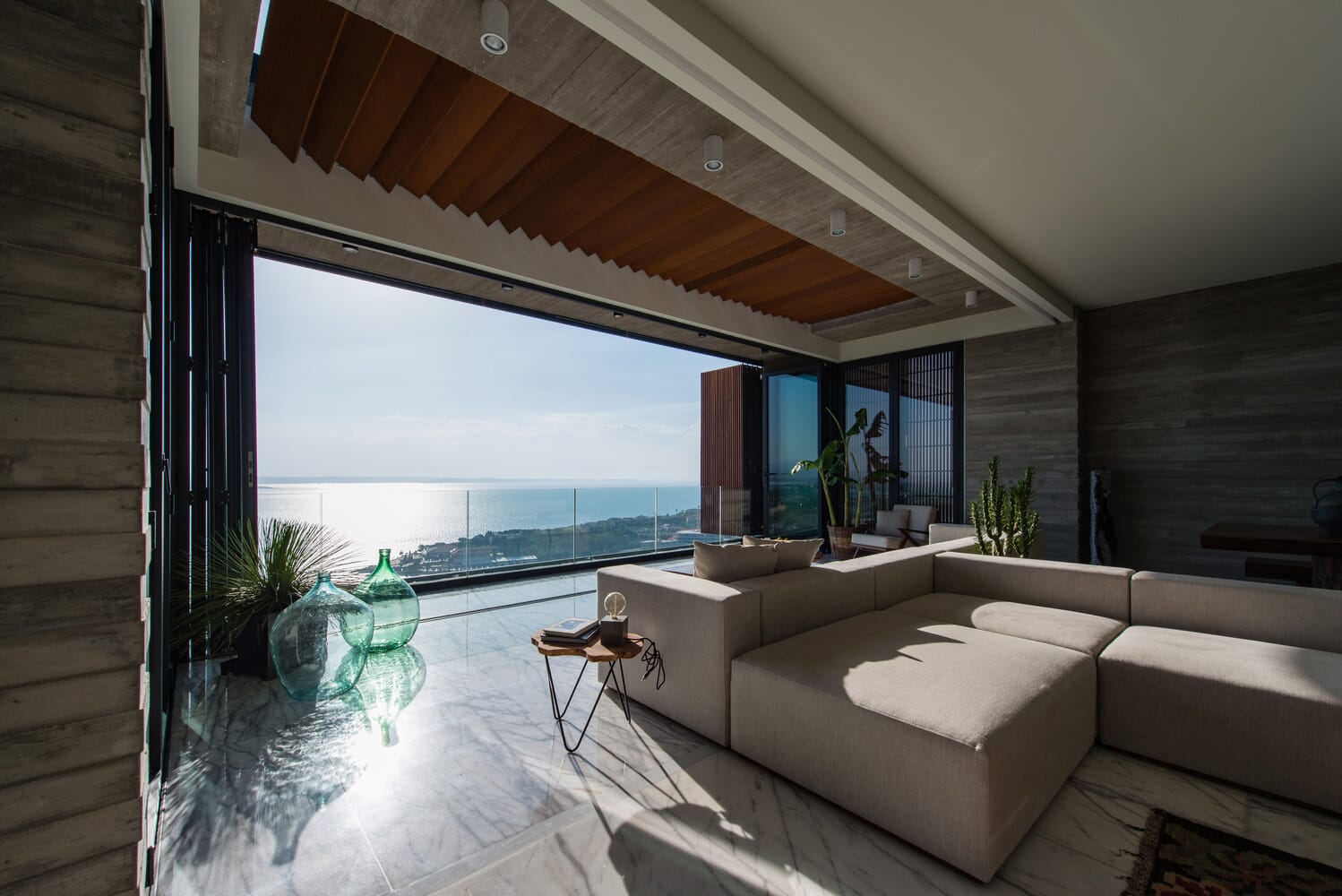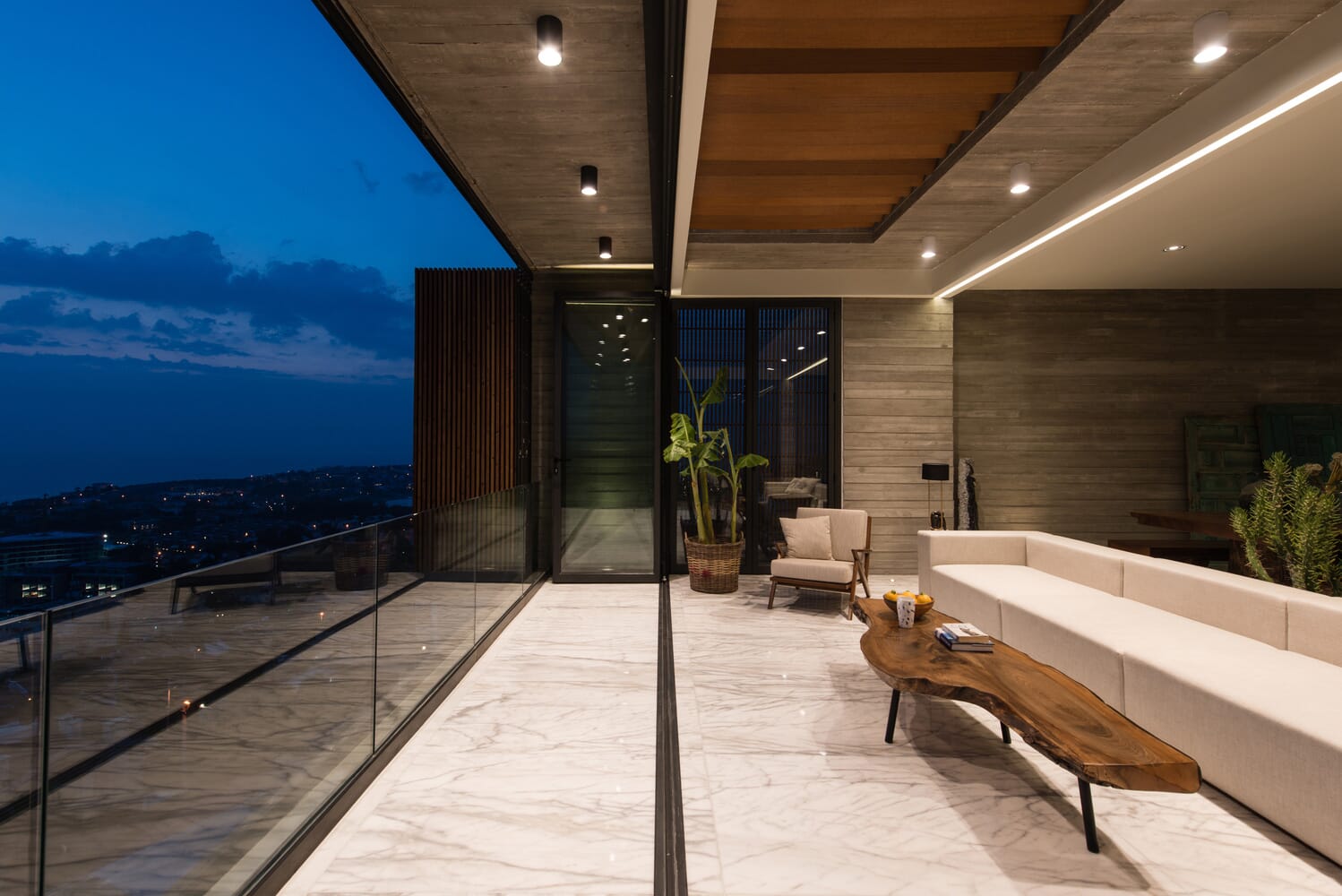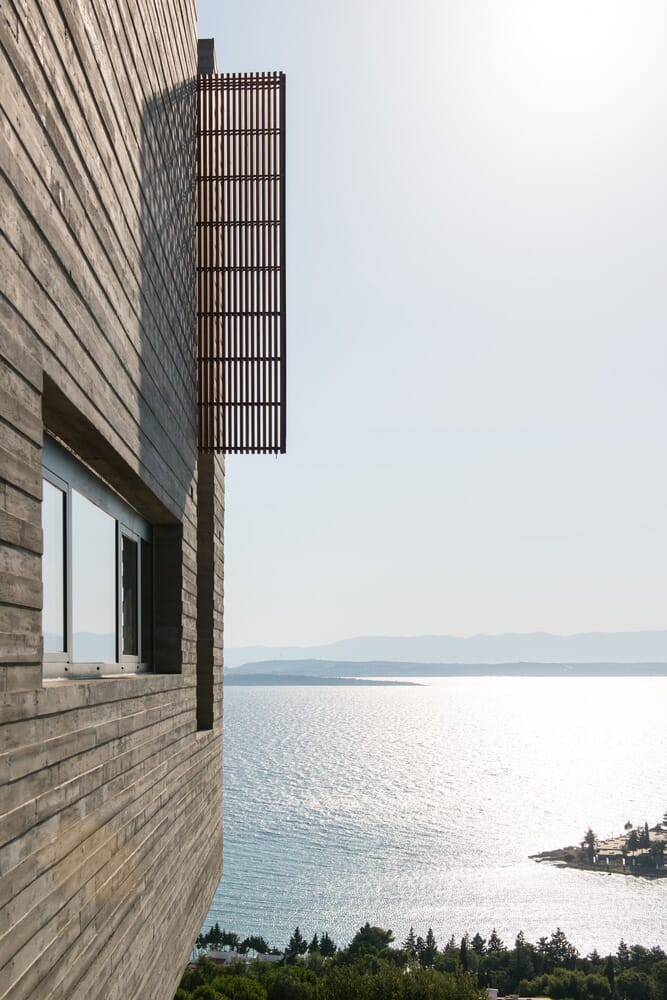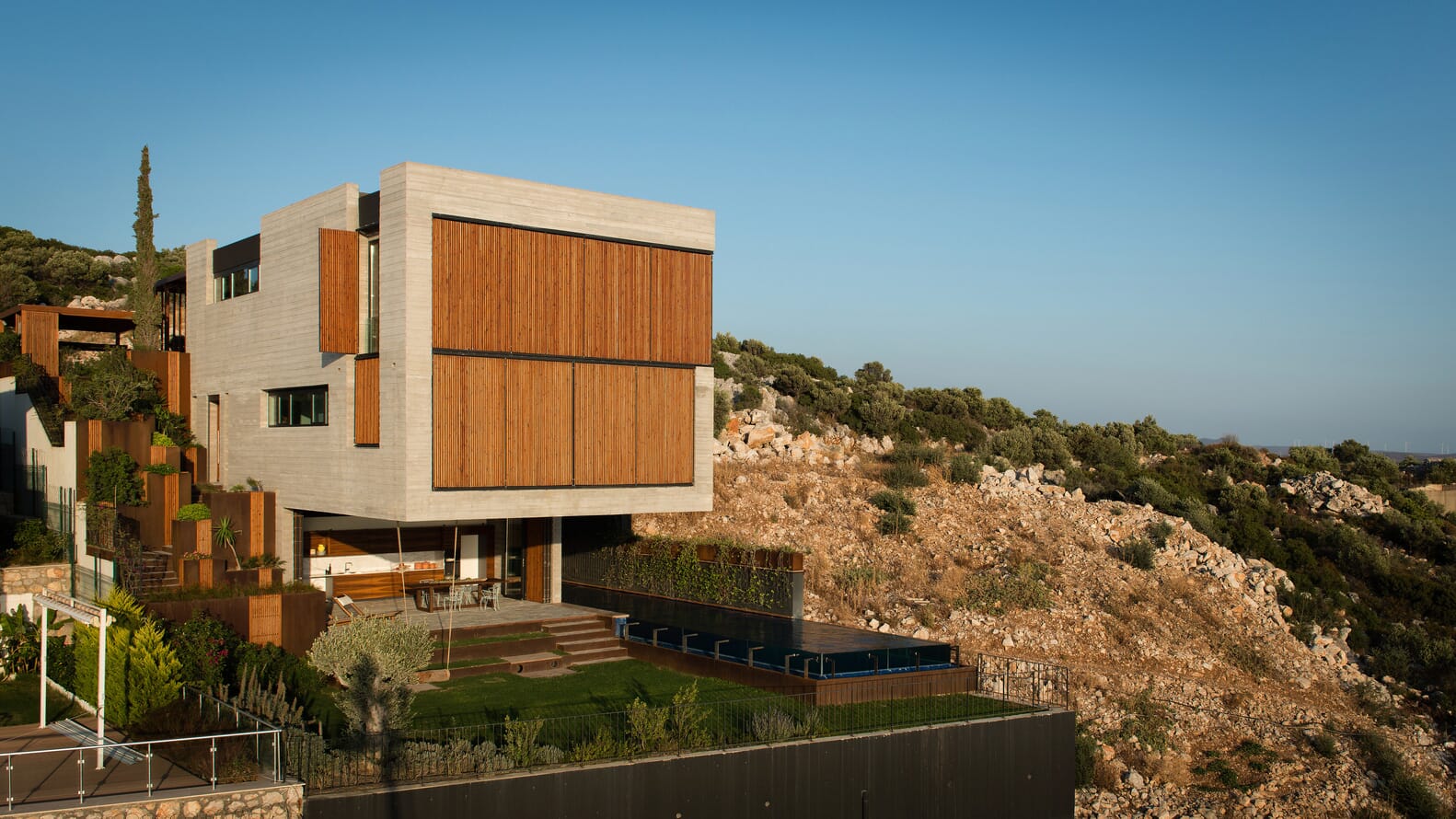 Images courtesy of Tunç Süerdaş.