After 20 years at the forefront of British contemporary-streetwear, YMC continue to push the boundaries of men's fashion by entering new territory with the opening of its third flagship in Seoul, South Korea.
The first store to open outside of the UK is illuminated by a large neon sign that takes on the brand's full name – 'You Must Create' – originally inspired by the response of American industrial designer Raymond Leowy, when asked about the future of design.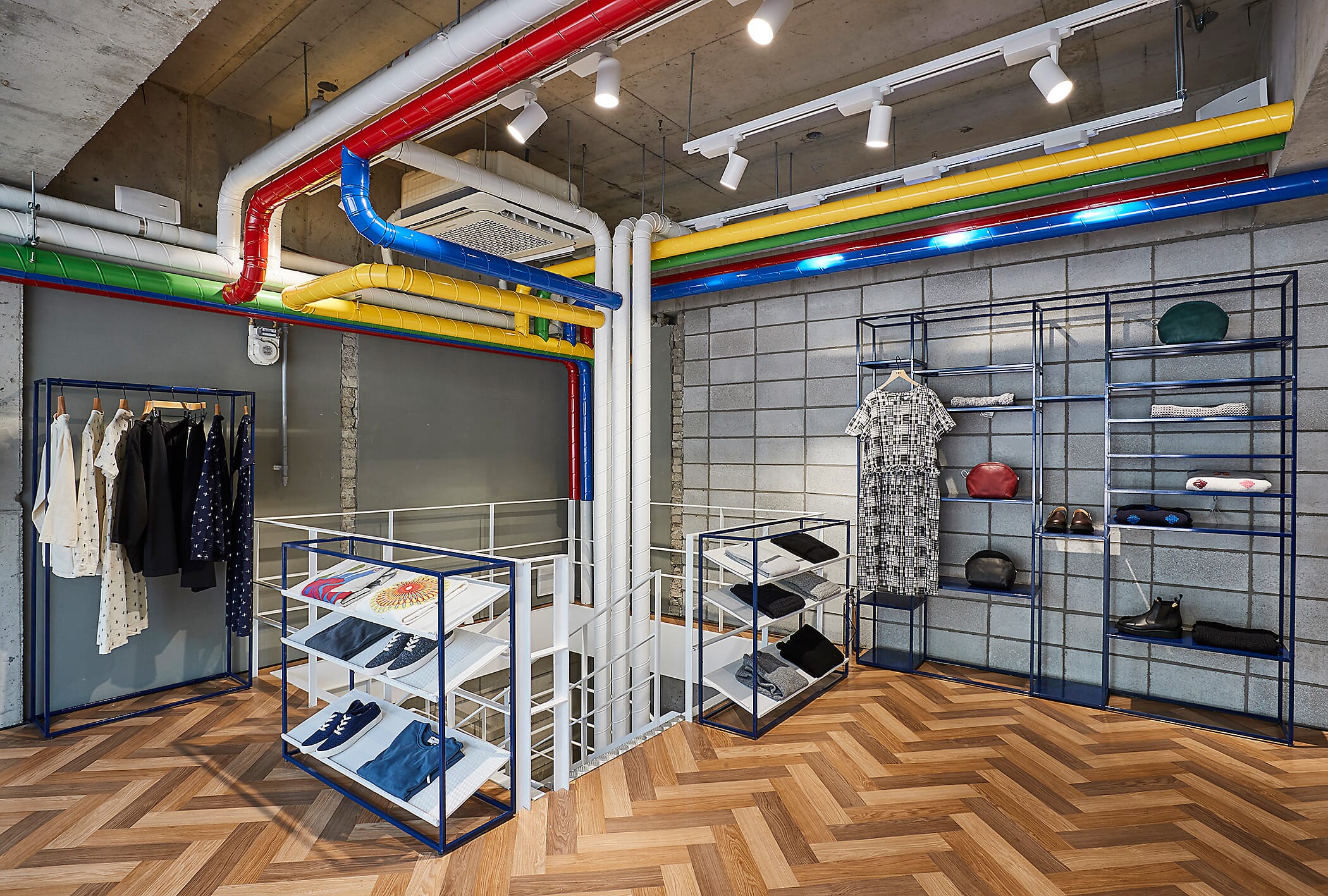 Beyond the first floor, where the neon sign acts as a backdrop to the brand's smaller items including shirts and sunglasses, lies the basement where YMC 'unchanging values' is on display. The expansive lower floor plays home to the brand's latest collection of menswear which includes our favourites, the Grey Hawkwind Coat, Clipper Hemmingway Rib Knit Sweater and the Black Déjà vu Trousers.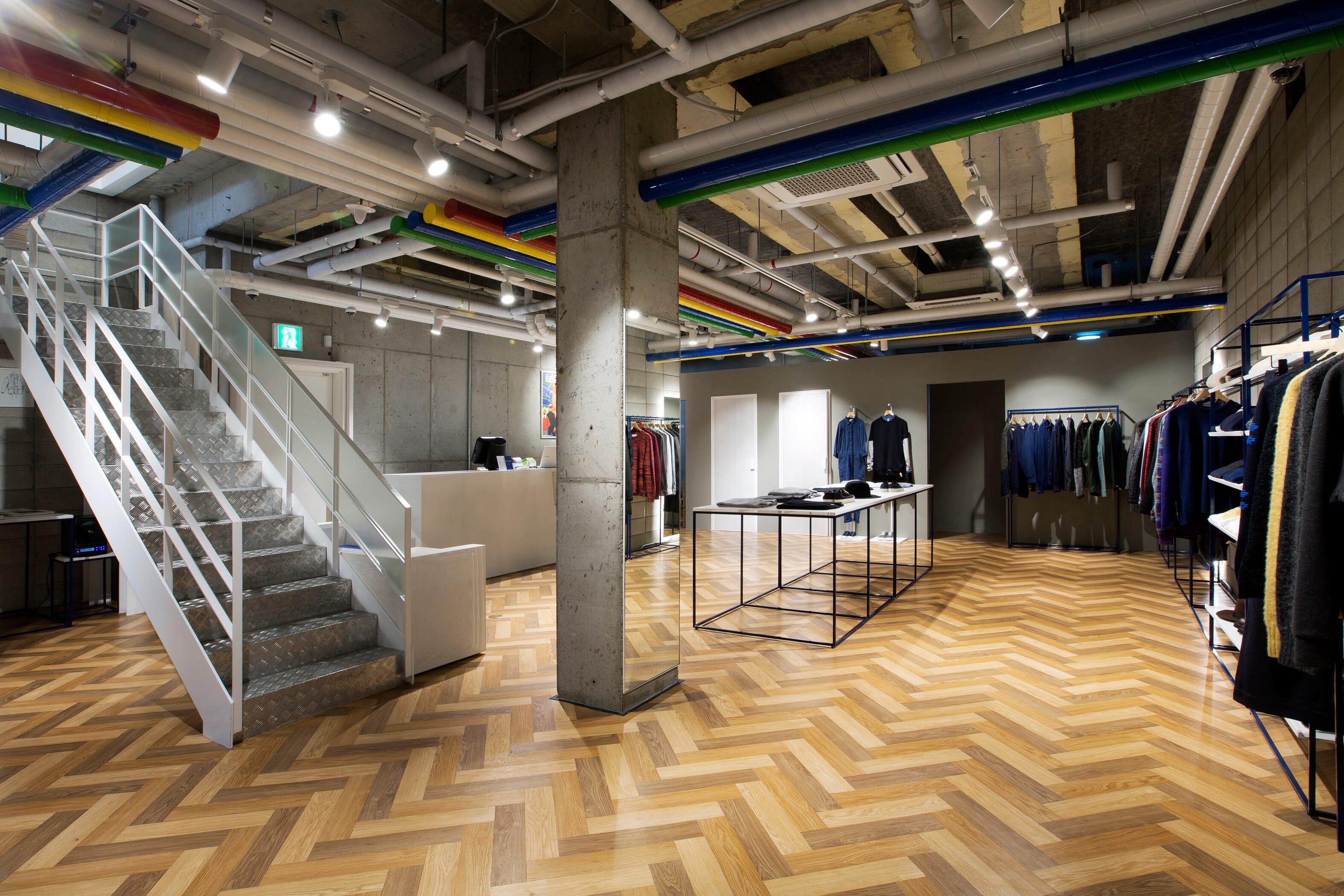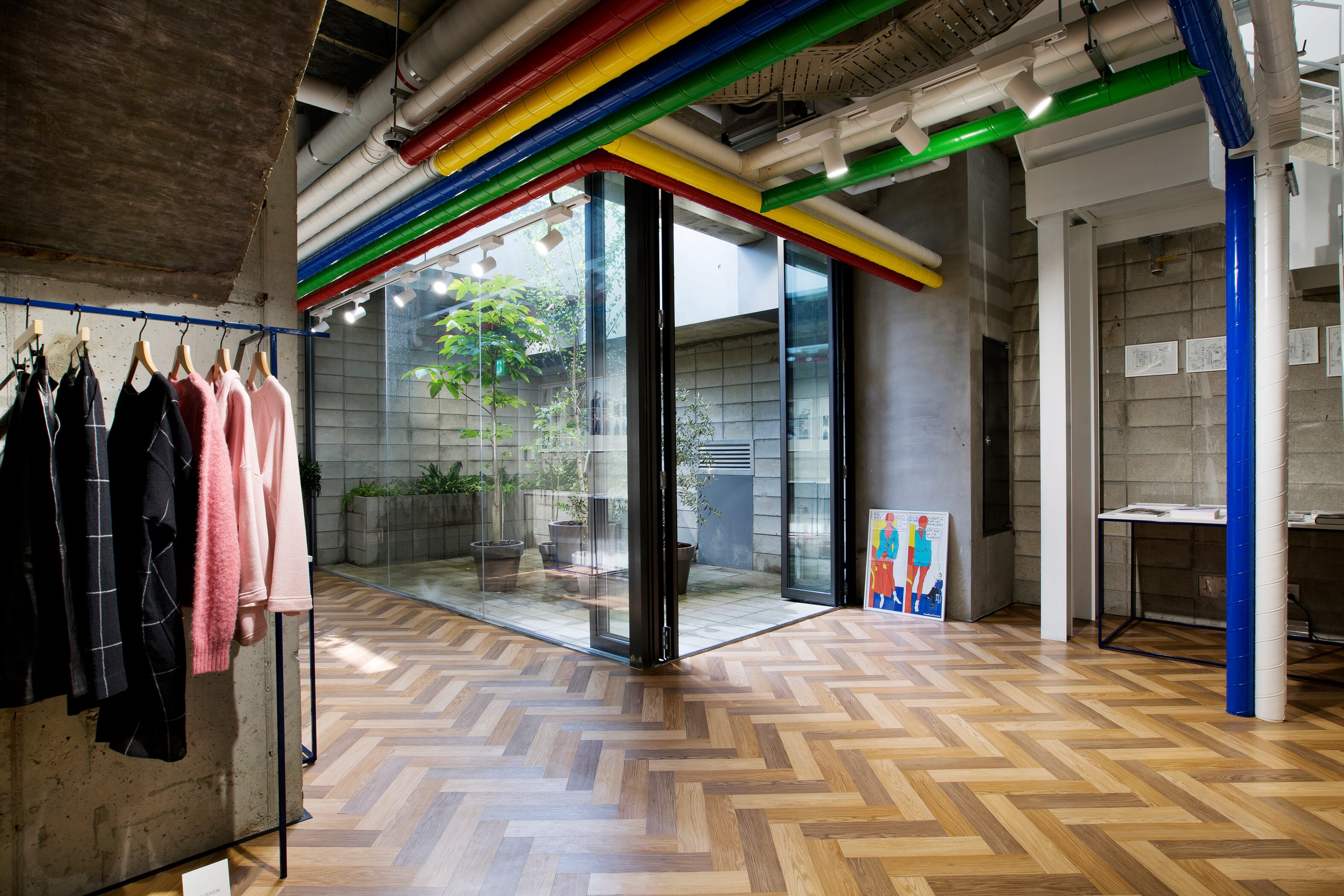 The latest addition to the new flagship sees a flurry of colourful pipes installed across the ceiling of the industrial shell which seemingly add a sprinkling of YMC character to the rugged design.
Take a tour of the YMC Seoul Store in the image gallery above and shop the latest YMC collection at OPUMO.