The festivities have come to and end, but the cold and dark weather hasn't. We know exactly how you feel, as the new year begins it's a time of extreme positivity and also a feeling of: "What now?" Light has long been associated with hope, so we've decided to put together our five favourite desk lamps to ease you back into your work with a little added optimism. Take a look below, and give yourself and your desk the gift of light in 2020. 
Thomas Bentzen, co-founder of Copenhagen-Based design studio Remove, is obsessed with materials and their limits, by form and functionality and the durability of design. It's through this obsession that Bentzen brings us regular top-notch design ranging from tableware to industrial design. The Menu White Conic Table Lamp is no anomaly. Bentzen plays with asymmetry and angles to produce this fun light piece, perfect for your productive 2020. Practical, yet friendly and playful - and most importantly, cocked at a pleasingly jaunty angle - its flexible and understated enough to look at home in any office space. 
+
Grey Marble TR Bulb Table Lamp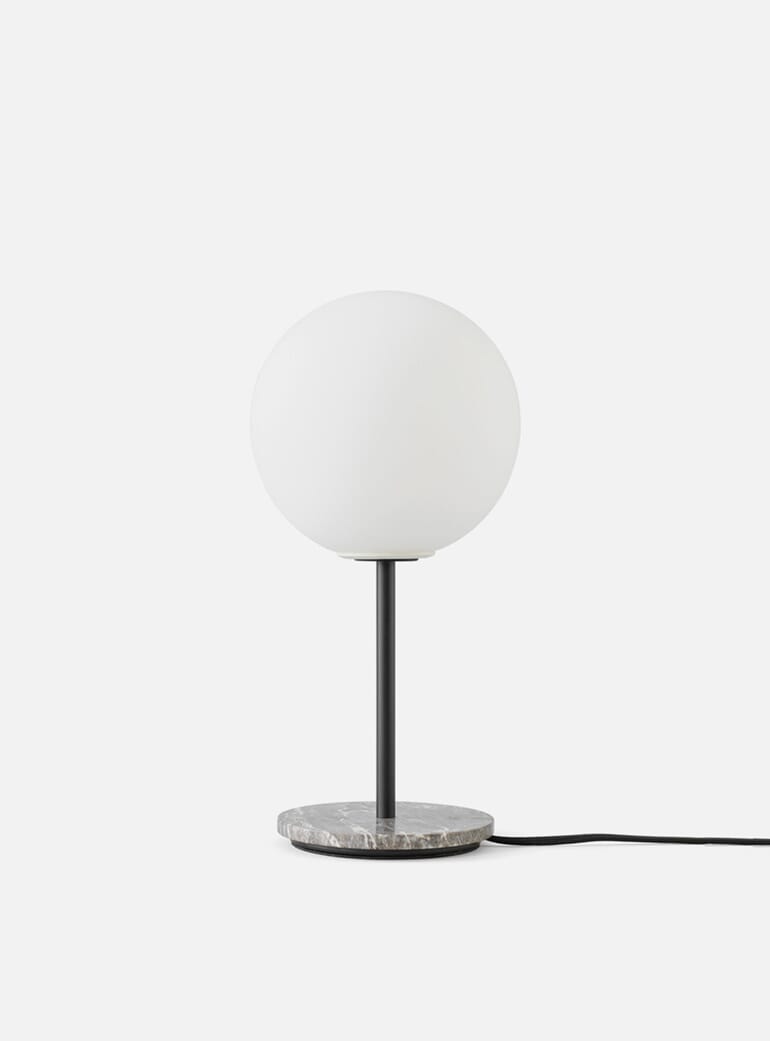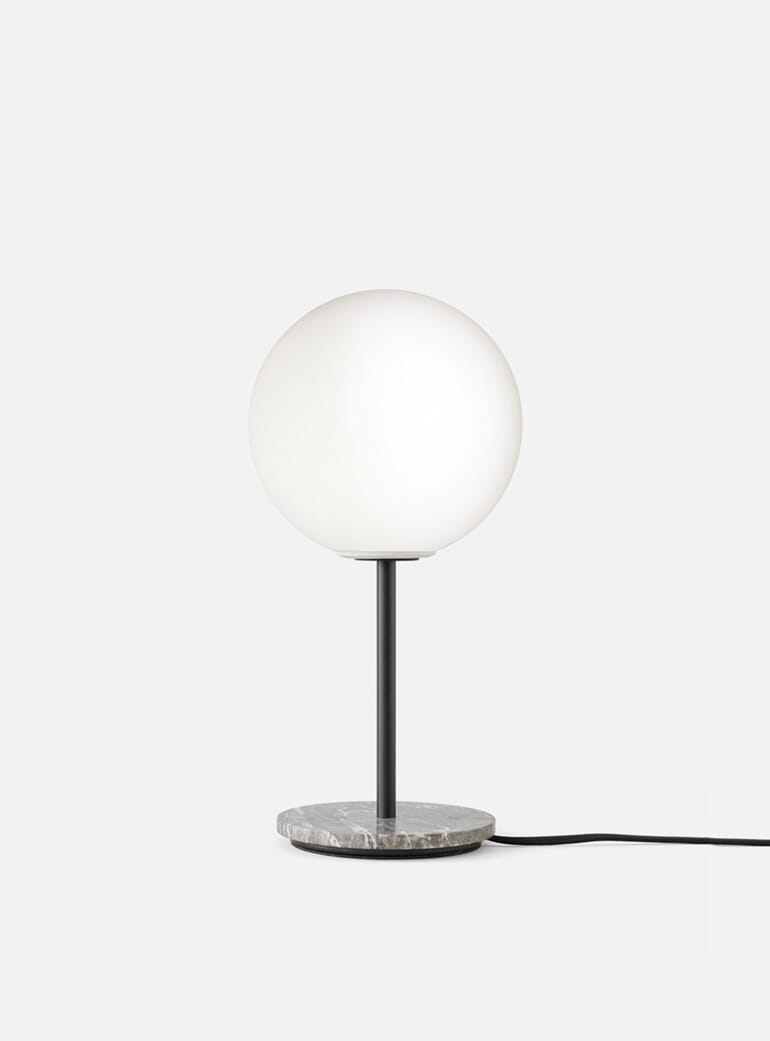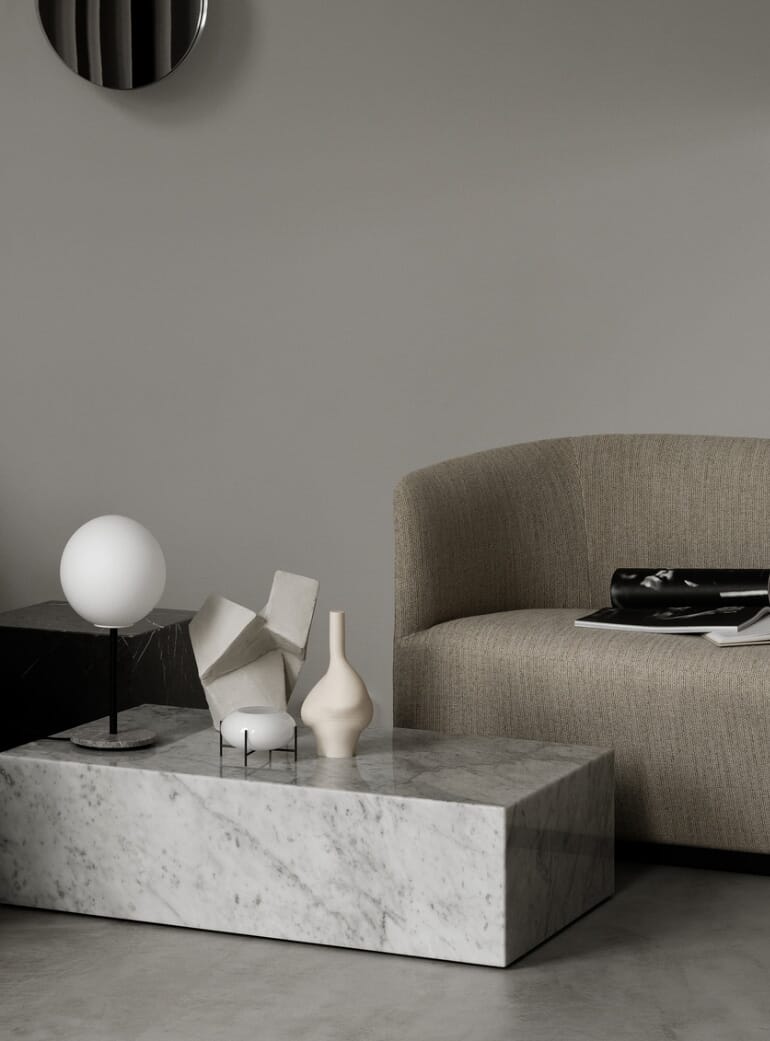 Grey Marble TR Bulb Table Lamp
We look to Menu again for this choice. Designed in collaboration with Tim Rundle, the TR Lamp is inspired by the way we all travel more and more nowadays. Moving from city to city, country to country for work means that the concept of a 'home' is less and less relevant. The same can be said for the office space too as Menu and Tim Rundle want you to feel at home anywhere. The TR Bulb can be easily unscrewed and attached to pendant sockets hanging in a ceiling, or on its original stand with no electrical expertise needed. The frosted bulb provides a soft, even glow that lends itself to maximum concentration. 
We think this may be the sleekest lamp of the lot. The FLOS lamp is jet black with a cool sheen, creating the impression that this light feature has just been dipped in oil. The warm light provided by the LED light plays on this pitch black sheen, changing the colour and emphasising the geometry of the lamp through reflection. 
When it comes to lighting collaborations, they don't get much better than this Margaret Howell and Anglepoise merger. Two brands famed for their simplicity, functionality, authenticity and timelessness, come together to create a desk lamp that is more an office necessity than an office accessory. The iconic Anglepoise Type 75 will work in any style of office and that's a testament to its visionary design. 
The simplicity of this lamp is striking, the two parts of the lamp are held together by a strong magnet which suspends the light feature in a surreal balancing act. Essentially, the inspired design will keep your head in the game.
Shop and explore all desk lamps at OPUMO. 
Looking for more ways to improve your office? Then you'll want to read this: 6 Simple Steps To Making Your Office A Great Place To Work.