"A push of the starter button and the cat awakes with a spine-tingling growl, that classic Jaguar sound. At once suave and savage, it conjures the image of Tarzan in a Tuxedo." – Peter Lyons, Jaguar: Performance and Pride.
The quote itself, which ought to be the slogan emblazoned above every Jaguar, is from automotive enthusiast, Peter Lyons. But the sentiment can be felt by all drivers worldwide - especially when you see the latest star turn in the upcoming RM Sotheby's auction – the Jaguar E-Type Series 1.
A product of designer Malcolm Sayer's imagination and based on his esteemed Jaguar D-Type Racer, the Series 1 – regarded as the purest of all E-Types – was introduced to the world at the Geneva Motor Show in 1961. Accolades have continued to shower the E-Type since that immortal introduction and its success has continued to evolve through its sporting performance and assured exterior.
For one, the car used the triple SU carbureted 3.8-litre six-cylinder engine from the XK 150 S that produced 265 horsepower and a top speed of just over 150mph. The coupe's svelte design also presented a new ideal of the pure sports car silhouette, merging a durable hatchback with a fully fledged sports star.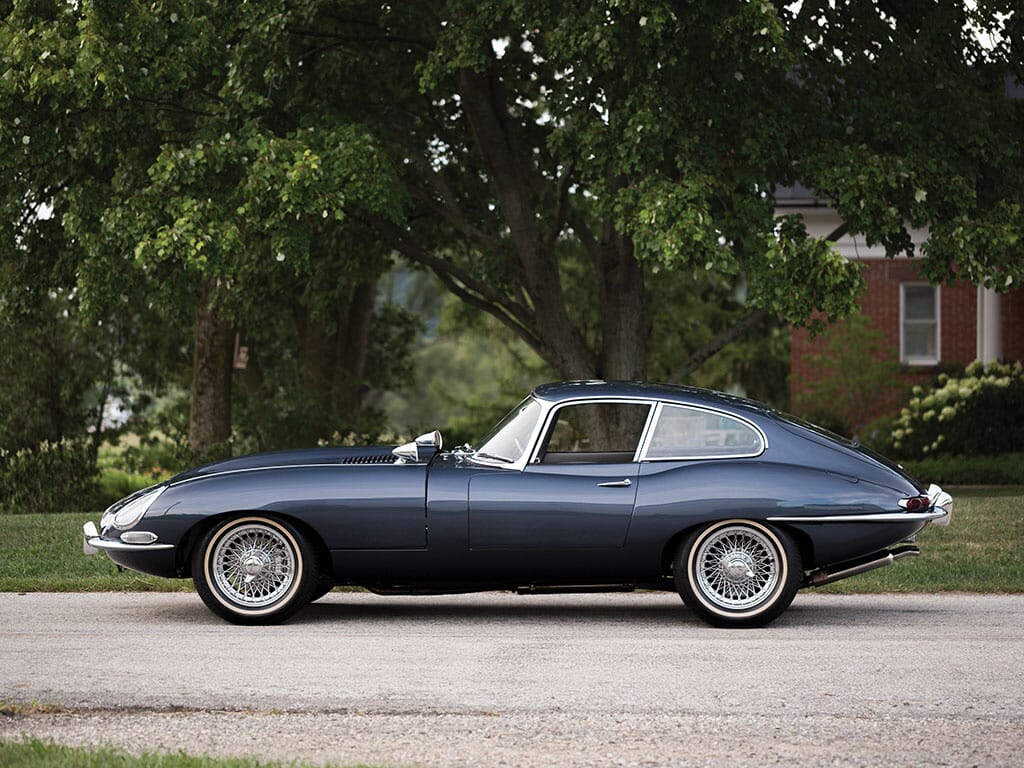 This particular 1964 model, available via the RM Sotheby's Hershey Auction on the 6-7th October 2016, has benefitted from a labour of love having lived a precious life before recently undergoing a full mechanic reconstruction. Including its hydraulic and electrical systems, drivetrain, suspension and engine being fully reconstructed, refinished and replaced with the necessary parts. The resulting revamp ensures the coupe's next owner will take pride in a renowned British sports car that combines the advanced performance of a modern racer with the touring heritage and style of any classic road-runner.
For full auction information, head to the RM Sotheby's Hershey auction page.