The process of buying furniture is an enjoyable one. Especially when furniture looks as good as the latest HAY furniture releases do. Unearthing exactly what you want and finding a piece to fit the aesthetic of your home is refreshing. It requires a lot of thought, of course, but it is definitely fulfilling and uplifting when you find the right piece. What isn't uplifting, though, is the sequence of getting furniture into your home and getting furniture that fits. Thankfully, Danish design powerhouse HAY has a released a lot of space saving furniture from tables, chairs, desks that will be sure to fit comfortably in any sized home. To illustrate our point, we are here to introduce you to a few highlights from HAY and a few golden rules to follow when it comes to finding the best space saving furniture around.
Right, a sofa may not be the usual place to start when it comes to space-saving furniture solutions, but hear us out on this one. First of all, the HAY Two-Seater's simple, organic expression and smooth curve ensures that its visually a lot less imposing then many other sofas out there and that is certainly aided by the neutral colour hue. Plus, with its angular front view and defining piping details, the sofa appears compact and economical while also being light, spacious and generous with its seating capacity.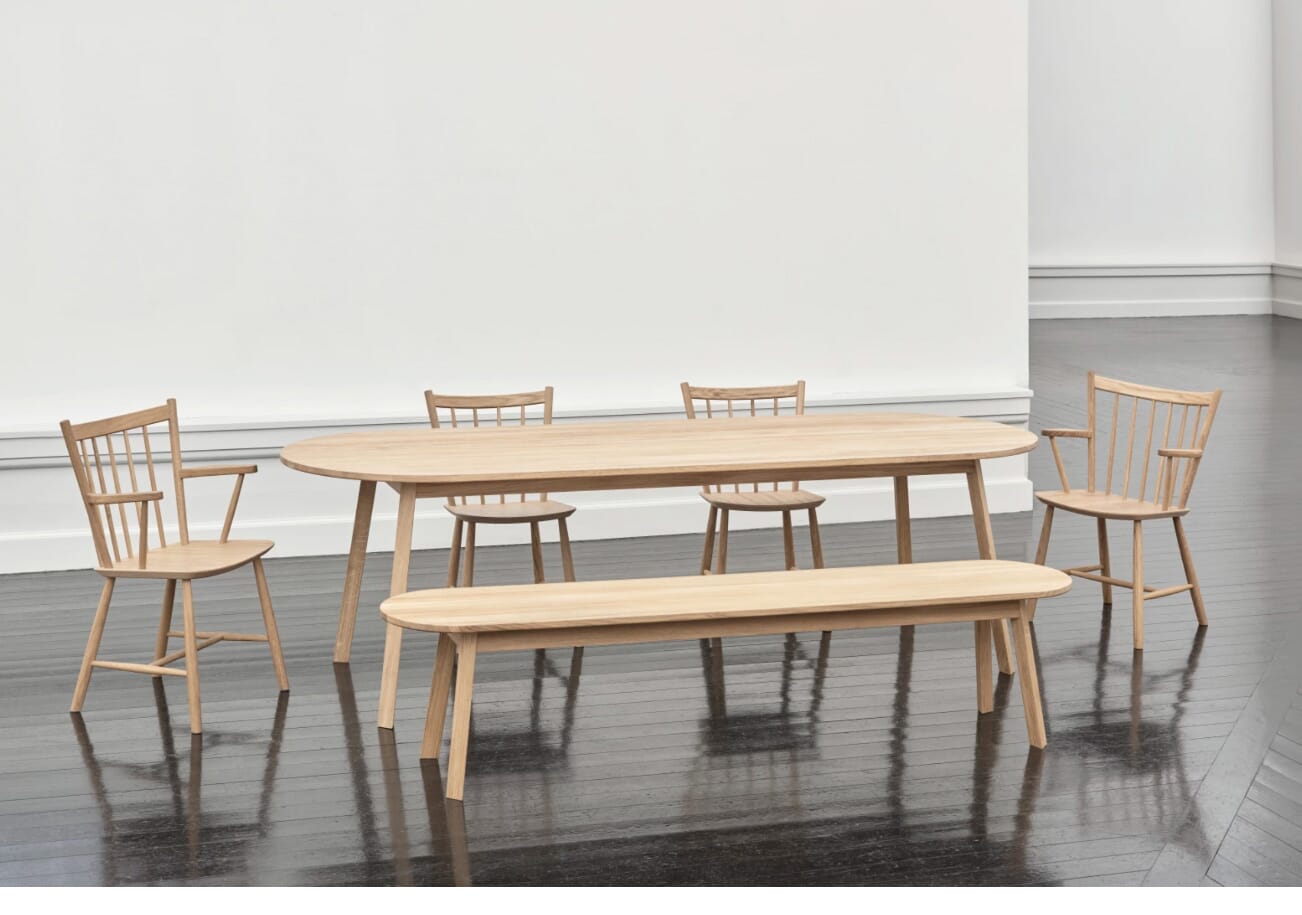 Space saving furniture doesn't get much better than the HAY Triangle Leg Dining Table. Designed in accordance with Simon Jones, the slim-line Triangle Leg bench has been rounded to ensure it can squeeze into event the tightest dining spaces, by creating a sociable setting that maximises seating numbers around the table. Better still, alongside the HAY Oak Triangle Leg Bench, which can be placed under the table when not in use, the HAY dining table is as efficient and ergonomic as multi-functional design gets. If you favour a more traditional seating arrangement, then the HAY Natural Beech J104 Dining Chair is lightweight, slim-line and stackable too.
Forget large free-standing lamps or imposing overhead pendants, HAY's Marselis Table Lamp is all you really need to manage light in your living room and save space along the way. Thanks to its diminutive size and tilting circular disc head, the lamp can easily be adjusted to create both an indirect ambient and direct task light beam. Plus, its two-metre cable means it can be moved around freely and easily and light up smaller spaces in your room to maximise mood and functionality.
Sometimes the best storage tips and space saving solutions come from some of the simplest solutions. Take this HAY Eiffel Shelving Unit as a prime example. Based on a simple layering principle, the flexible and multi-functional range of shelving units puts your favourite books, ornaments and accessories into a contemporary piece of furniture that rarely receives the aesthetic attention it so deserves. It's an artistic storage tip that is incredibly versatile, as the high six-layer shelving unit is ideal as a wall-fitted shelving unit or a free-standing room divider if you're looking to save and slice up space at the same time.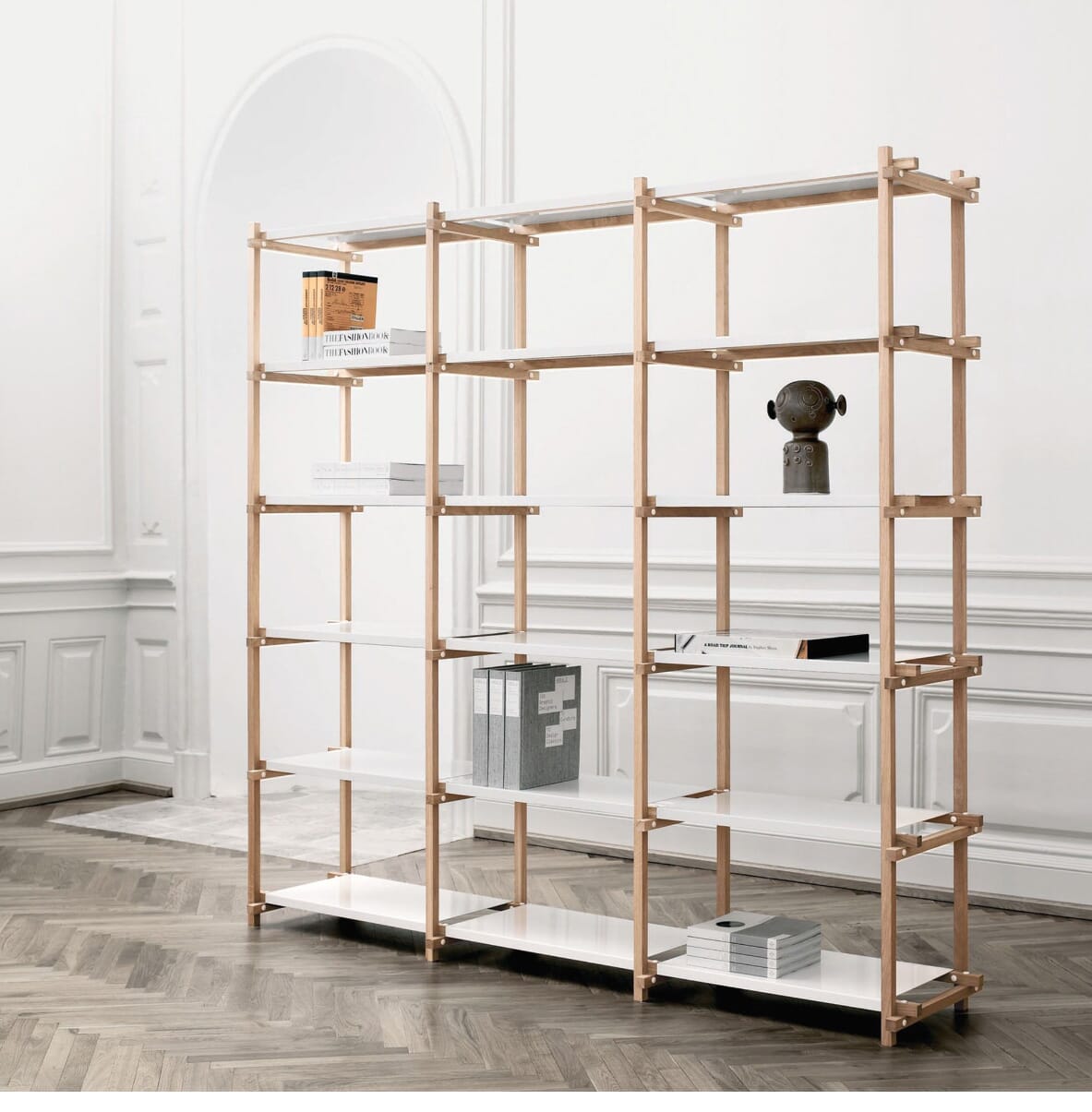 You may not need another side table, or have space for one, but you do need a place to put all of your books, accessories and pot plants. Simple, understated and practical, the HAY Woody Shelf System has no front or back so not only does it free up space and clear your home of clutter but it keeps things free-flowing and light in the process too.
Shop and explore the entire HAY furniture collection at OPUMO.