It's the weekend. Where the chance to escape the weekly routine leads to wealth of opportunities; none more so than in your choice of attire.
But as the days shorten and the rain starts to fall, finding versatility and warmth in your outfit is of paramount importance.
There is however, one sure found way to accomplish this- building your choice of attire around the undisputed colour of AW, grey. Worn well, it can have a clean, contemporary edge that looks equally adept on dull, cloudy days as it does on the bright, sunny ones too.
Representing this, we have put together an exclusive Casual Weekend Edit to ensure whatever you do this weekend, this is the only outfit that you will need.
Explore our picks from the Casual Weekend Edit and shop the entire collection available now at OPUMO: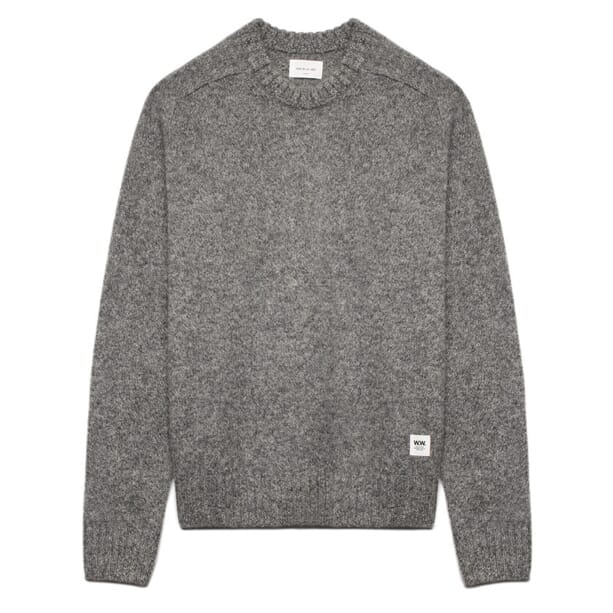 Wood Wood Pepper Grey Shetland Wool Sweater
As previously atoned, for the ultimate AW style, grey is the only way to go. Offering a versatile, premium alternative to classic grey sweaters, this Pepper Grey Sweater from Wood Wood is crafted in the brand's signature minimalist aesthetic. Made from extra fine Shetland wool giving the garment a warm touch and a contemporary style- the Sweater can be easily styled across a range of smart and casual looks. Simply match up with a slim-line trouser and under shirt for a more formal appeal or alternatively, compliment with a simple dark jean and premium sneaker for a refined take on sophisticated streetwear.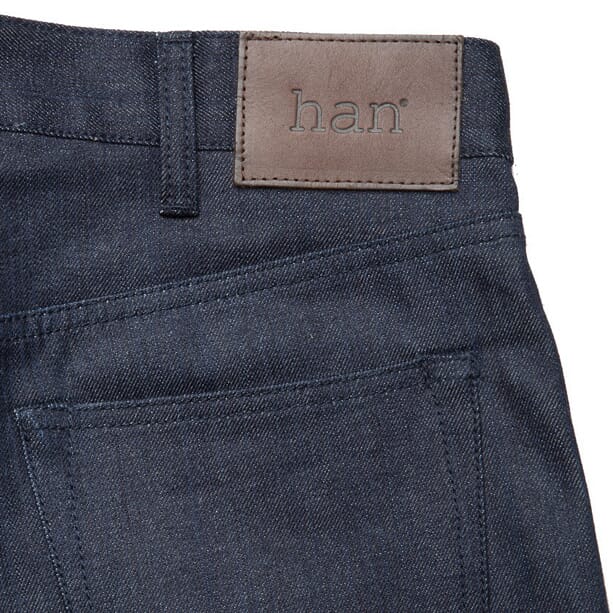 Han Kjobenhavn Lean Fitted Blue Black Selvage Stretch Jeans
Han Kjobenhavn has built a legacy of creating comfortable and superior fitting jeans, making this pair of Selvage Stretch Jeans an ideal for weekend wear. Exemplary of the brands high standards, this pair are crafted out of bespoke Kaihara Selvage Denim and dyed to achieve the unique dark blue aesthetic. Complete in a classic slim fit with a tight fitting waist, a narrow leg and versatile stretch feel, the Slim Fit Selvage Jeans are a truly versatile piece for any weekend adventure.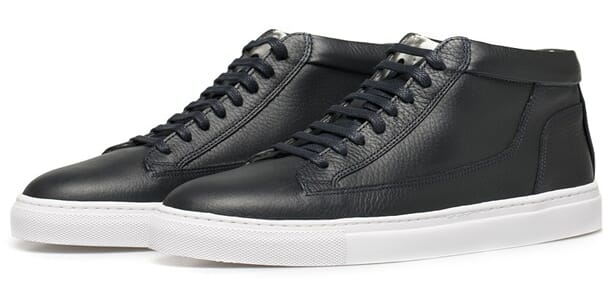 ETQ Amsterdam Blueberry Mid Top 1 Sneakers
With sneakers well and truly confirmed as a menswear staple, it has now become so effortlessly easy to lace up your favourite pair. For a relaxed, weekend attire choose the simplistic styling of an ETQ Amsterdam sneaker, particularly these Blueberry Mid Top 1 Sneakers. The Blueberry colourway acts an understated alternative to the all-black trend which has dominated the sneaker market for so long, with the subtle glimpses of dark blue adding a unique twist to premium sneaker aesthetics.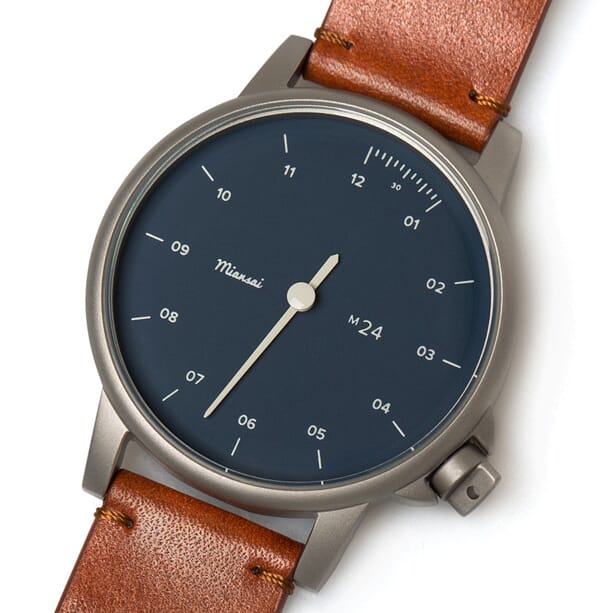 Accessories complete every out- framing your choice of attire with a refined, statement style. For the ultimate weekend essential, pick up the Miansai M24 Navy Watch which makes telling time simple. Complete in a dark blue exterior possessing a simplistically elegant watch face and complimenting tan leather strap. The M24 is a minimalist, slim fitting silhouette that exudes Miansai's renowned reputation of classic, timeless aesthetics.
The entire Casual Weekend Edit is available now at OPUMO.