There are two ways to dress through Spring. Safely and securely by staying loyal to the trusted winter jacket, or more expressively through subtle layering. In actual fact, that is where the fun lies; experimenting with different styles, silhouettes and textures to create a comfortable, functional outfit fit for any occasion.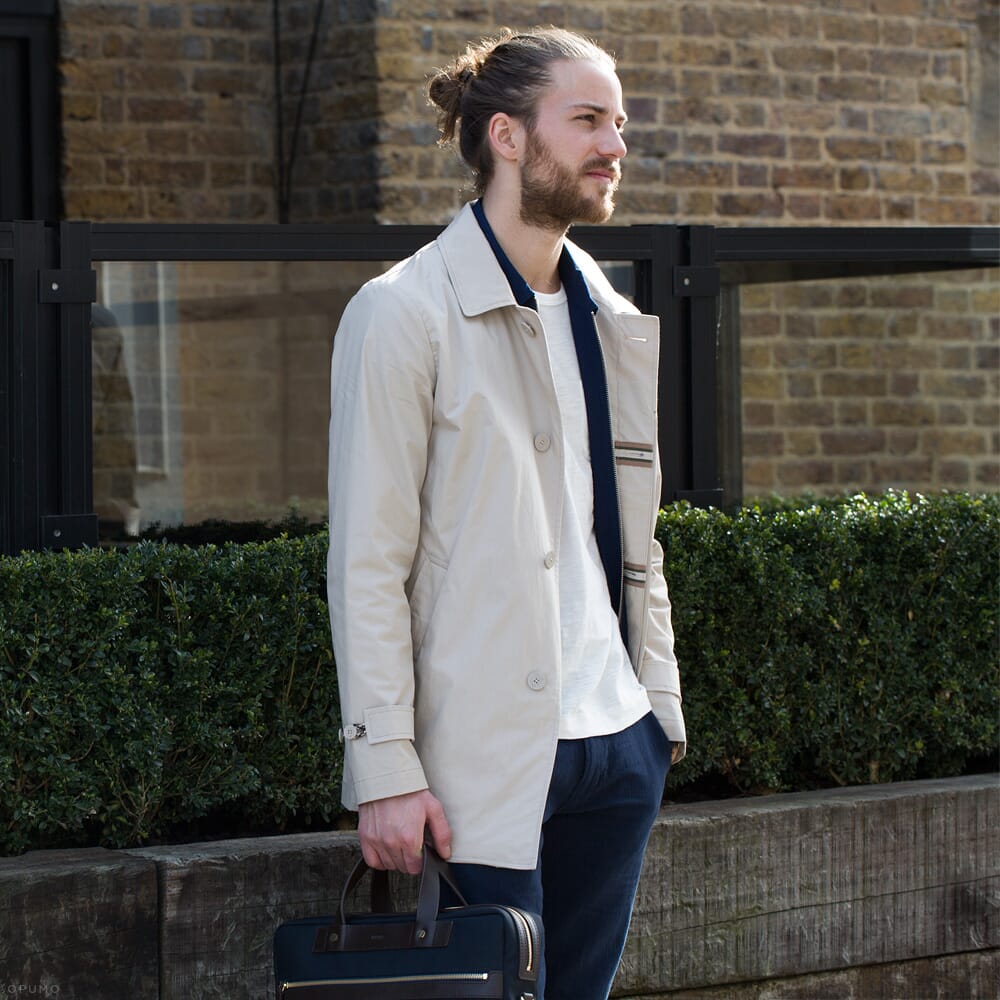 The third and final instalment in 'The Guide to Spring Layering' adds the finishing touch to the series by showing just how easy it is to experiment with layers this season. If you have missed the first two features in the series you can read them in full here, but for the final layering secret, check out the details of the latest edit below.
Contrasting styles and silhouettes is another layering technique that can effectively break up an outfit. For example, juxtaposing street-wear-inspired pieces, such as the YMC White Pocket Tee with traditional tailored styles, like the Camplin Light Beige Raincoat and the complementing Folk Navy Rab Coat.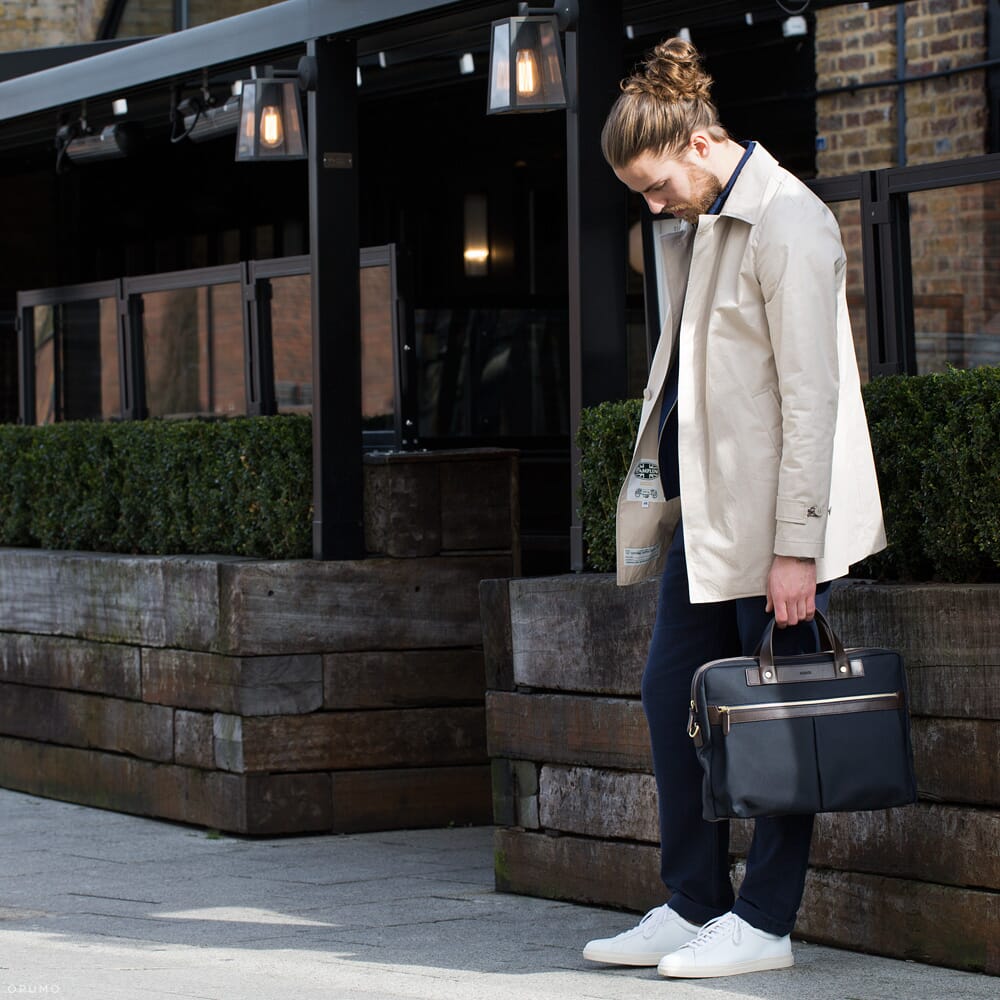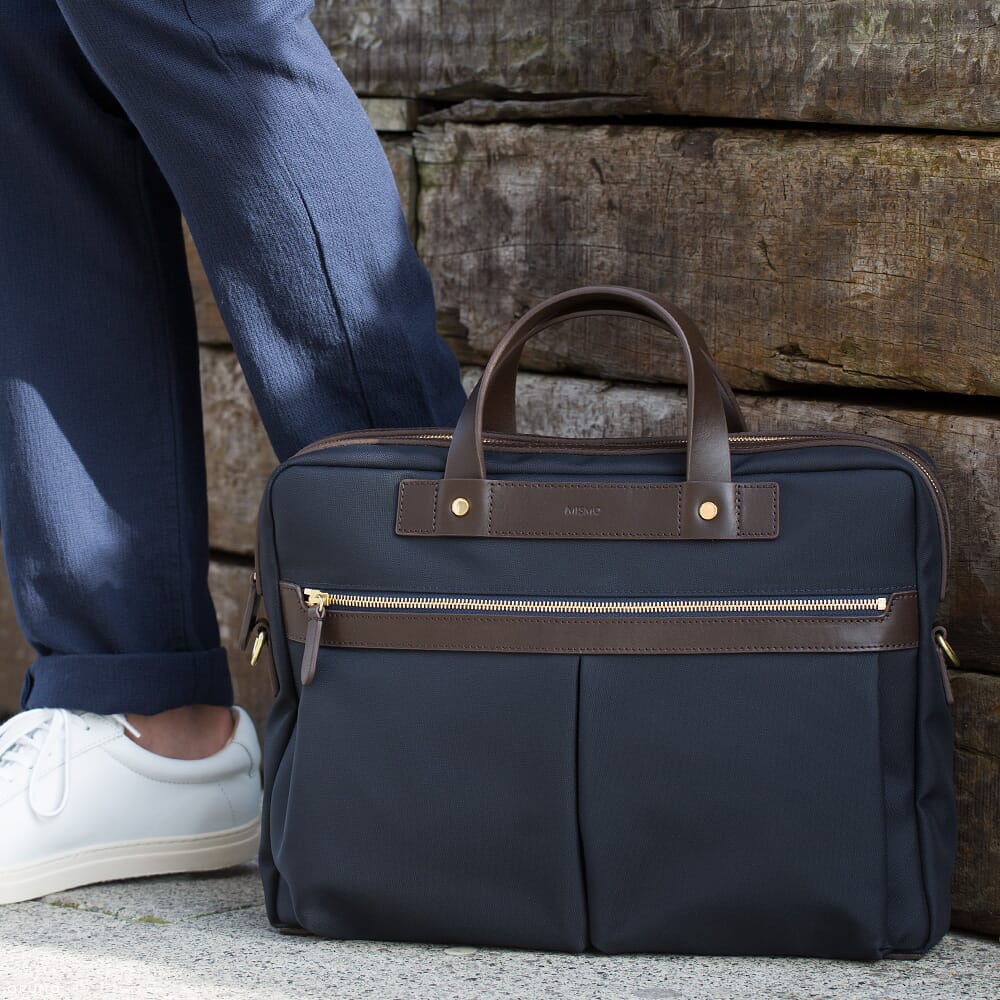 The sophisticated younger sibling to the brand's Storm Peacoat, the Camplin Raincoat is a contemporary take on a true classic. Constructed from a lightweight and water repellent cotton blend for easy layering, the slightly-slim fit and versatile Khaki Beige colour hue contrasts expertly with the sharp silhouette of the Rab Jacket. The discrete detailing and central zip closure of the Rab Jacket from Folk also makes it ideal for stand alone wear or as a second layer, placed over a simple tee such as the White Pocket T-Shirt from YMC. Altogether, the traditional elements of the outfit, supplied with luxury by Camplin and Folk are made into versatile layers' courtesy of the contrasting details of the relaxed staple tee and textured touch of the Universal Works Navy Trousers.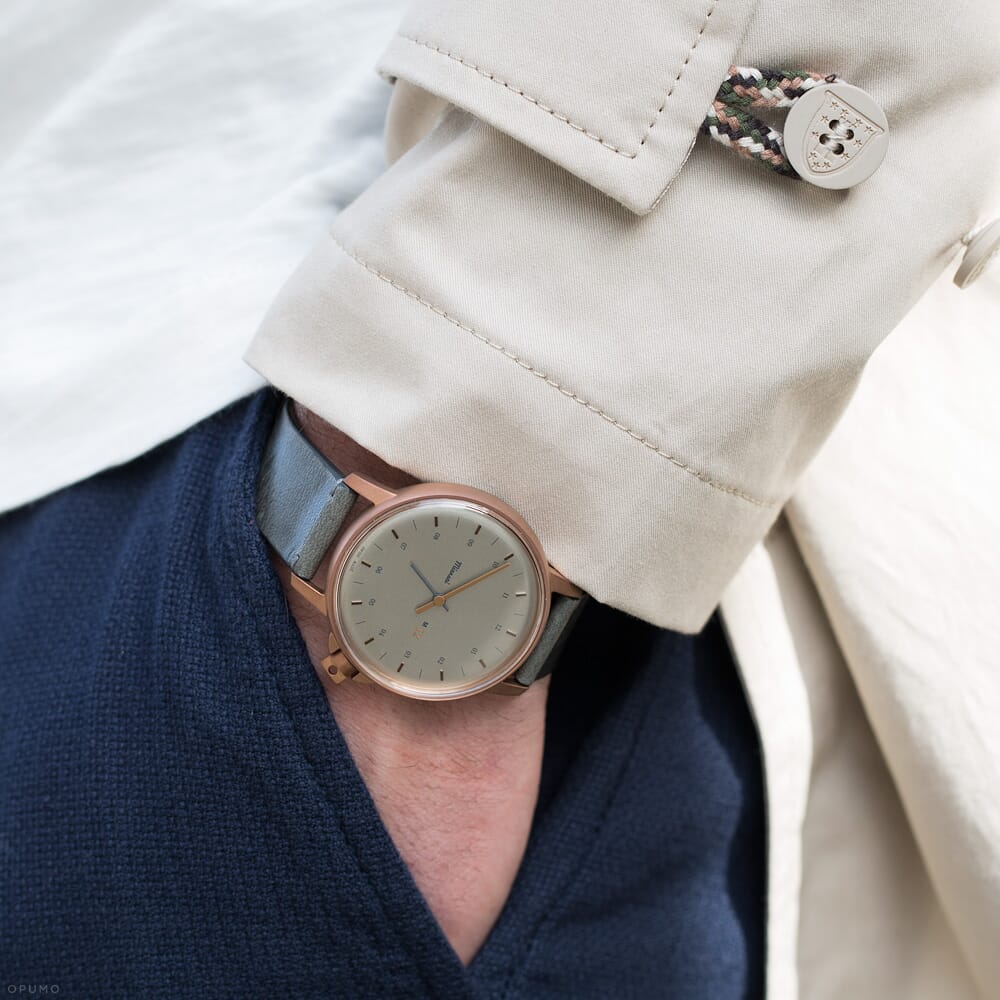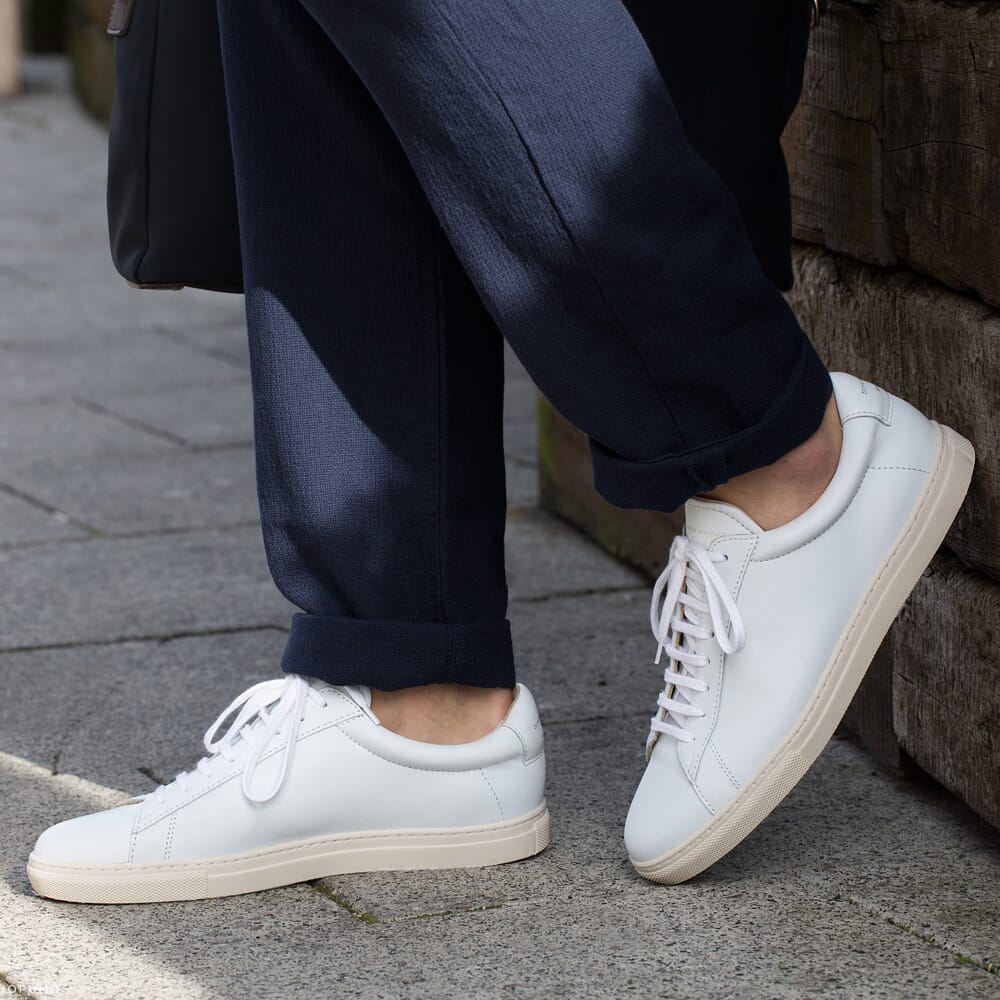 The easiest way to harmonise layers is to pick two colours and to stick to them. Working with your main colour, in this instance Light Beige, to combine shades to various intensity. Using the first layer, the White Pocket T-Shirt from YMC, as a supporting accent to the focus of the piece – the Light Beige Camplin Raincoat.
Now you have mastered the art of layering, you can shop the three featured looks from the series online now at OPUMO.