Smartphones, computers and televisions all provide a constant reminder of the time, every hour of every day. However, in spite of the technological revolution, we still prefer checking time through the medium of a wristwatch - particularly when they appear as elegant as the latest M12 Watch from Miansai.
After all, there is something comforting about the formation of a watch. From the delicate details that form the internal mechanics to the range of precious materials that provide personality; every watch is an extension of oneself. Providing familiarity, loyalty and an everlasting appeal that has made them man's most cherished accessory.
But today, owning a watch on those principles alone is not enough. The modern men's watch should possess versatility, reliability and style - with a story to match. Which is exactly the premise of Miansai's latest collection of M12 Watches.  Made for everyday wear, the M12 reflects the brand's vision of creating 'refined and timeless statement pieces', to be the watch to suit any wrist, for any occasion.
Scroll down to find out more about the latest collection of Miansai Watches available at OPUMO.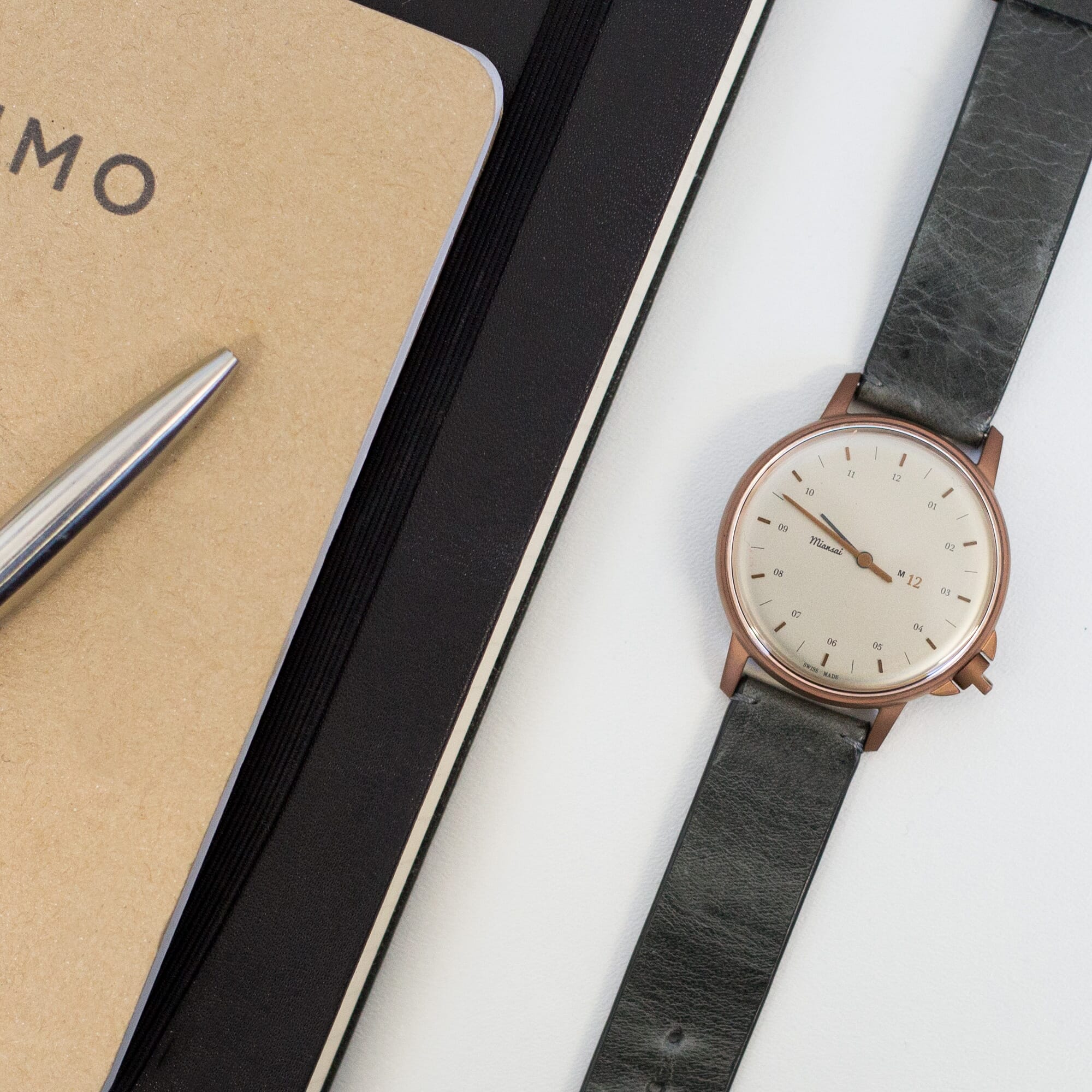 M12 Bronze and Vintage Grey Leather Watch
This M12 Bronze and Vintage Grey Leather Watch is a prime example of the Miansai's ambition to source the finest Italian leathers, precious metals and custom-made mechanisms to create the best men's watches available. The sophisticated design features an elegant silver curved dial with bronzed plated hands to create a clean and precise watch face. The Bronze M12 is also driven by the brand's trusted Swiss-made quartz movement and is defined by its vintage grey leather strap that is destined to age beautifully over time. The perfect timekeeper.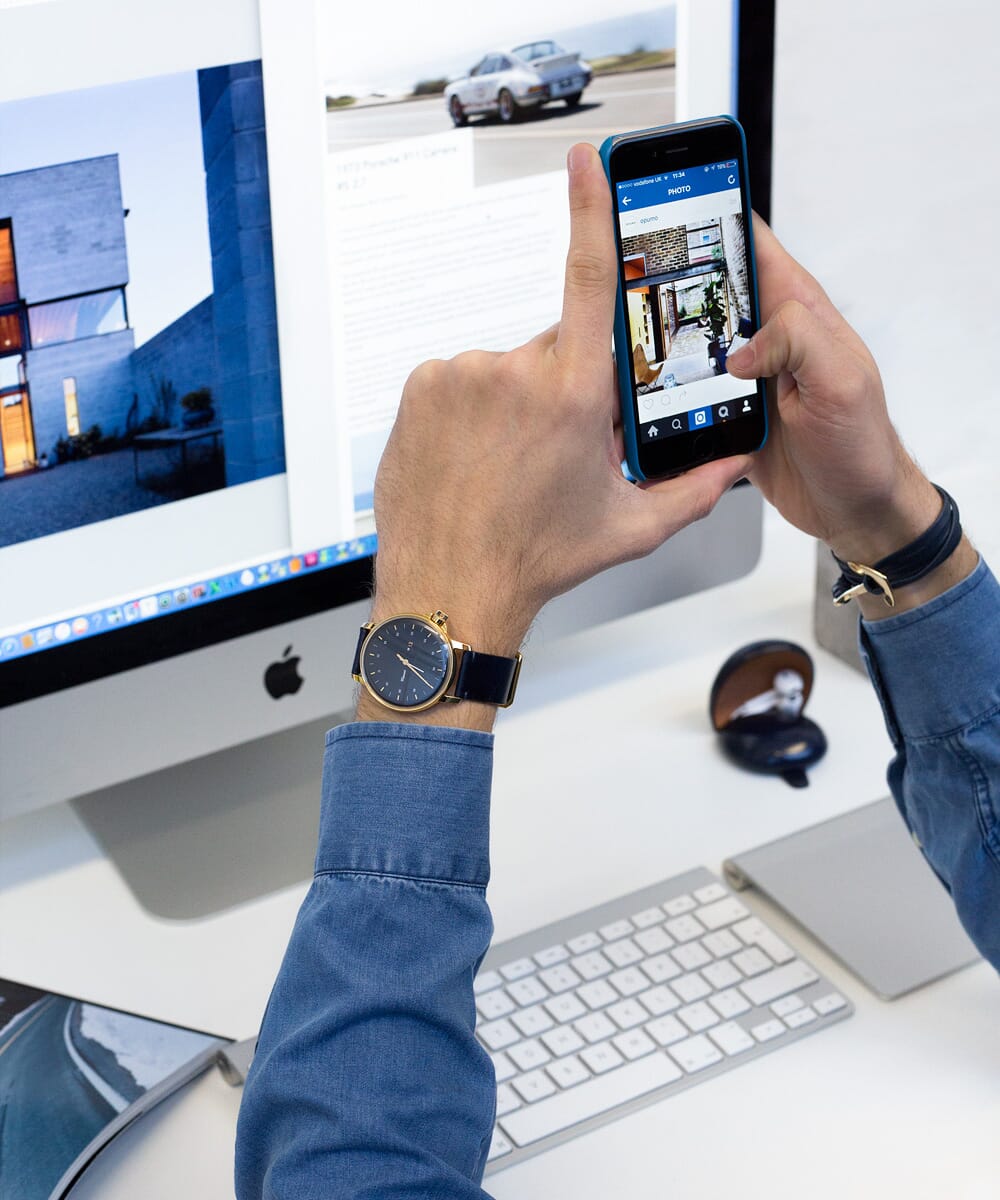 M12 Gold and Navy Leather Watch
The story of Miansai began in Miami with just one men's bracelet. Their passionate, hands-on design and production evolved to form the brand's watch collection, with the Gold and Navy Leather M12 the latest iteration in the series. Driven by a reliable Swiss-made quartz movement and set into a 39mm gold plated case; the M12 reflects the brand's belief that 'beauty exists in the smallest of details.' The sophisticated timepiece is covered by a domed acrylic crystal to provide up to 3ATM water resistance and is refined with a luxury navy leather strap.
Shop Miansai Watches, Bracelets and Cuffs online at OPUMO.