'Triangles beget triangles, folding and multiplying against the sky like barely tethered kites' inside and out of the 'Kite' House by Australian studio, Architecture Architecture.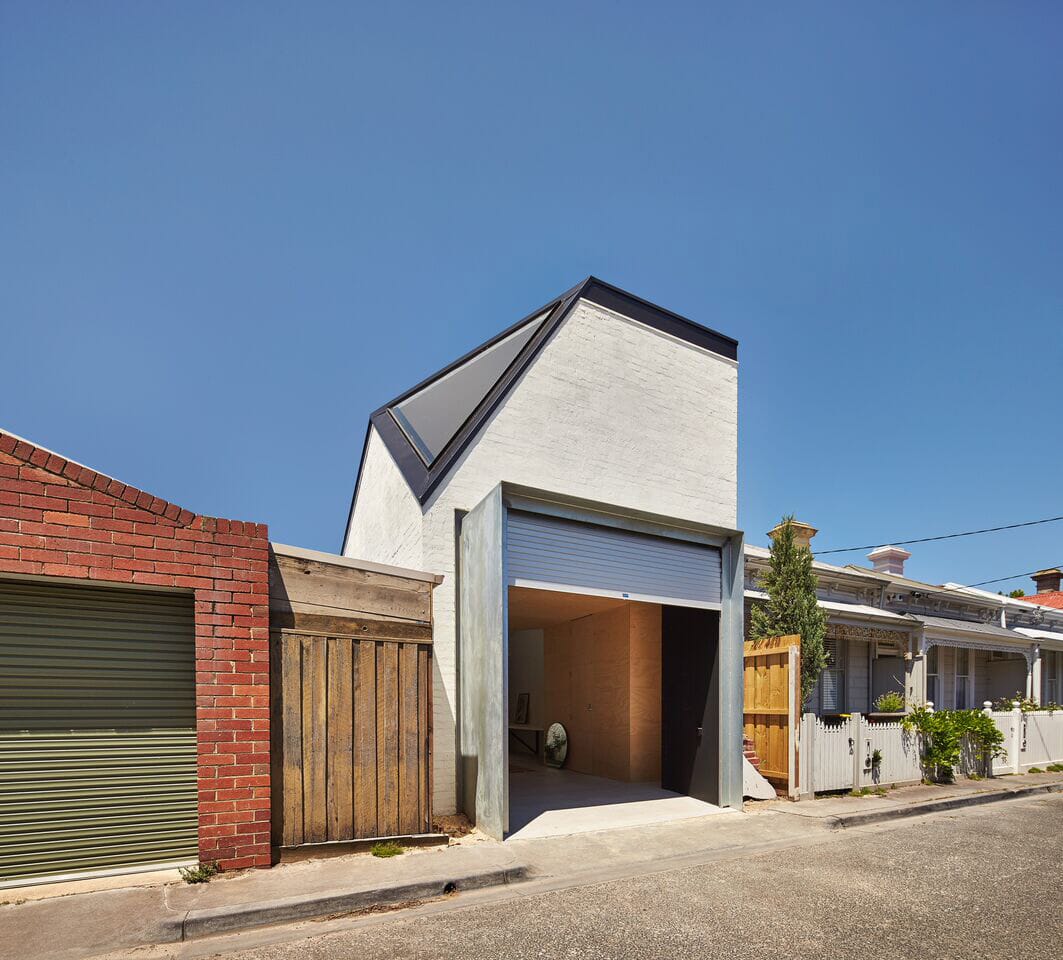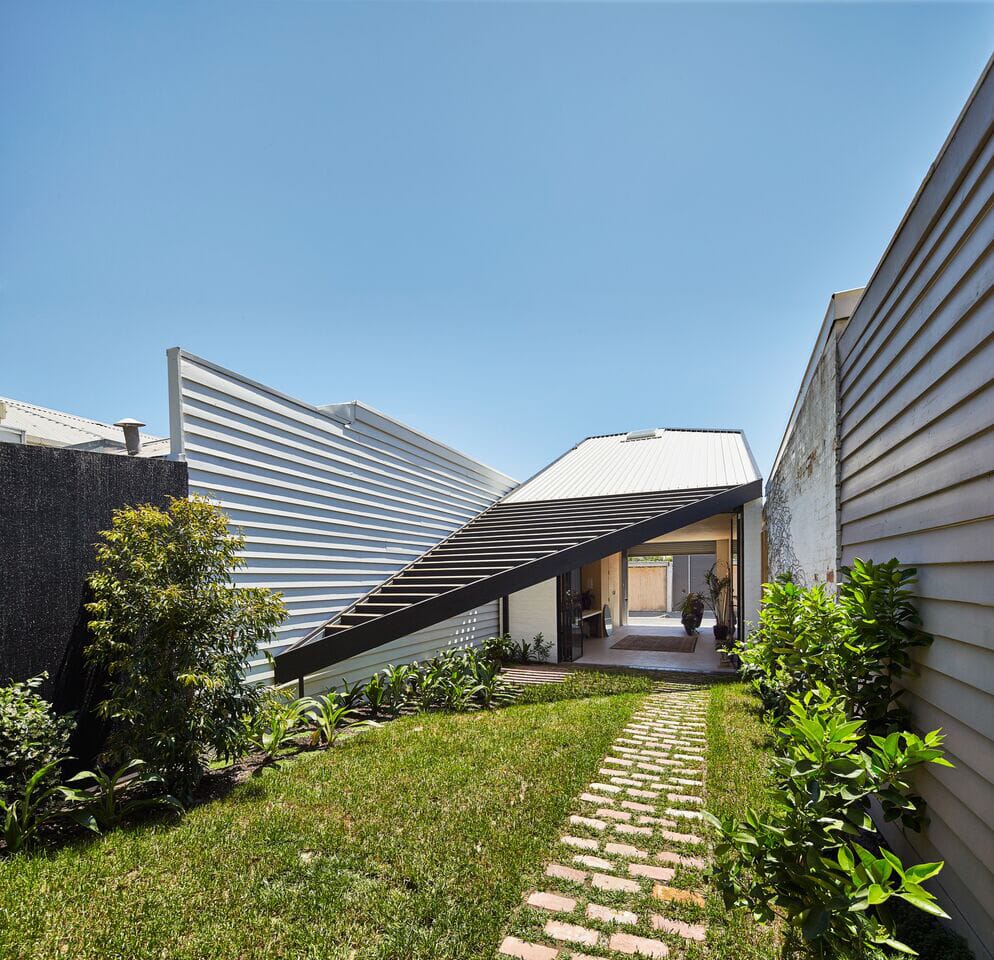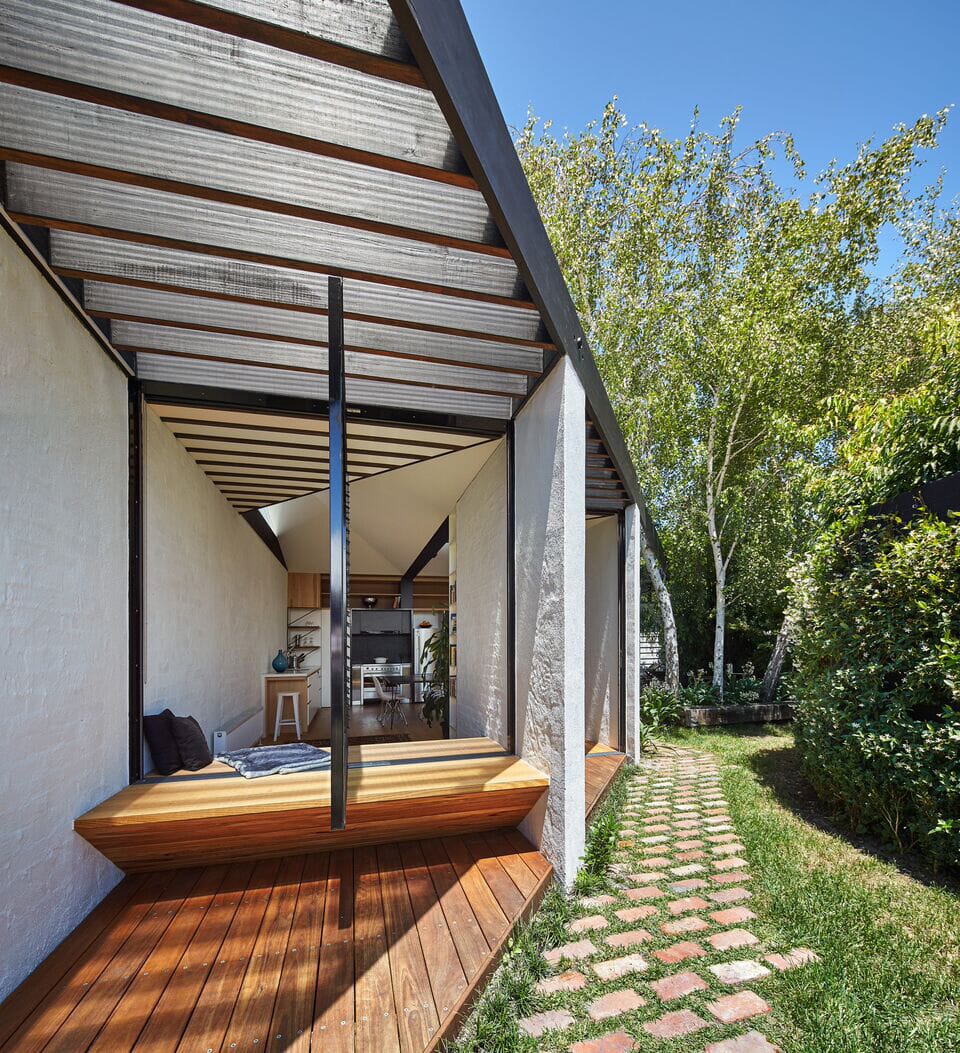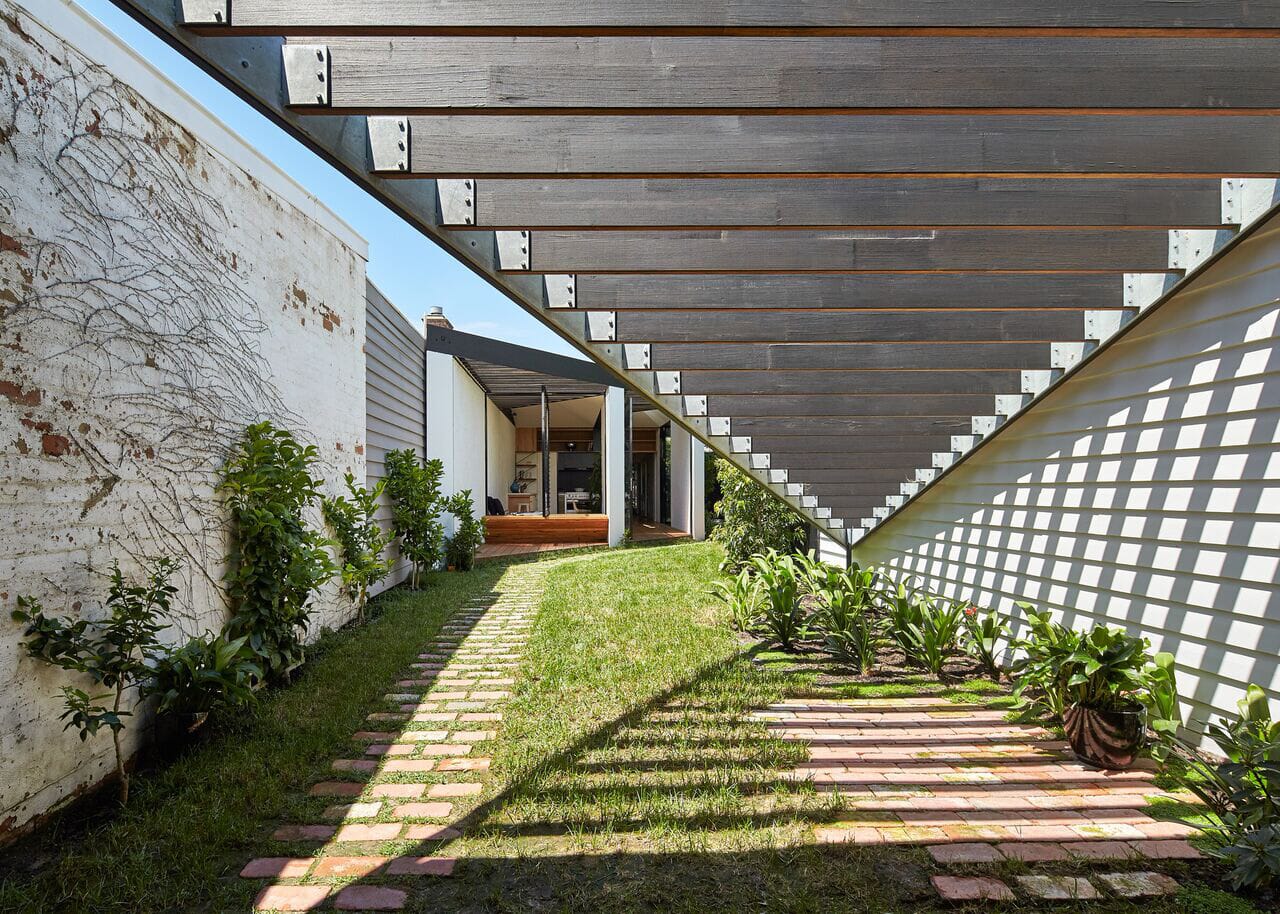 The versatility of the triangle was utilised to combine the various elements of the project into one cohesive set of structures; joining the existing house with the expansive, modern extension. The sculptural white walls are also punctuated by thin bands of black steel columns that have been implemented to reflect the similar colour tones of the birch trees that line the existing site. The addition of triangular fragments cut through the ordinary forms, and project in different directions to allow light to pass through the entire property.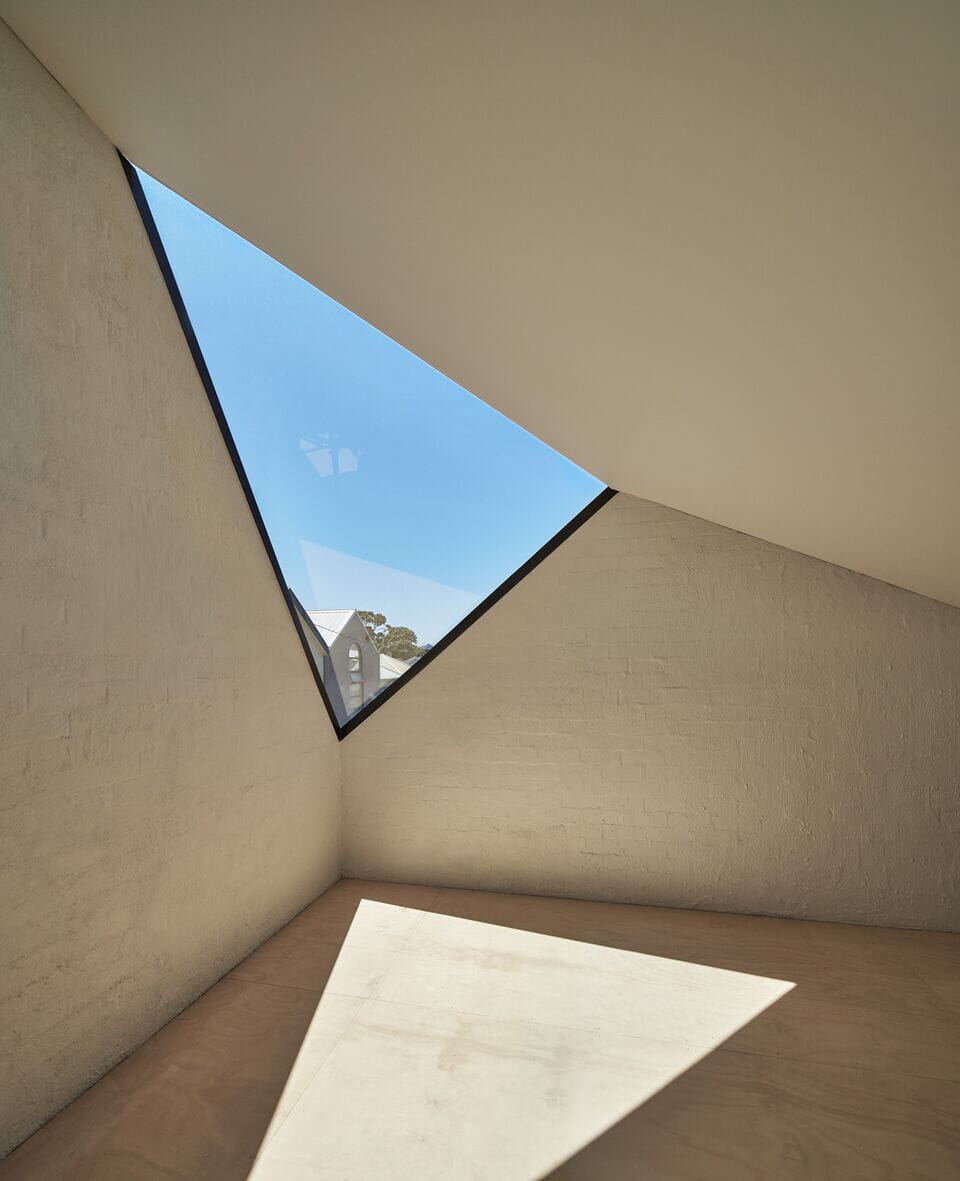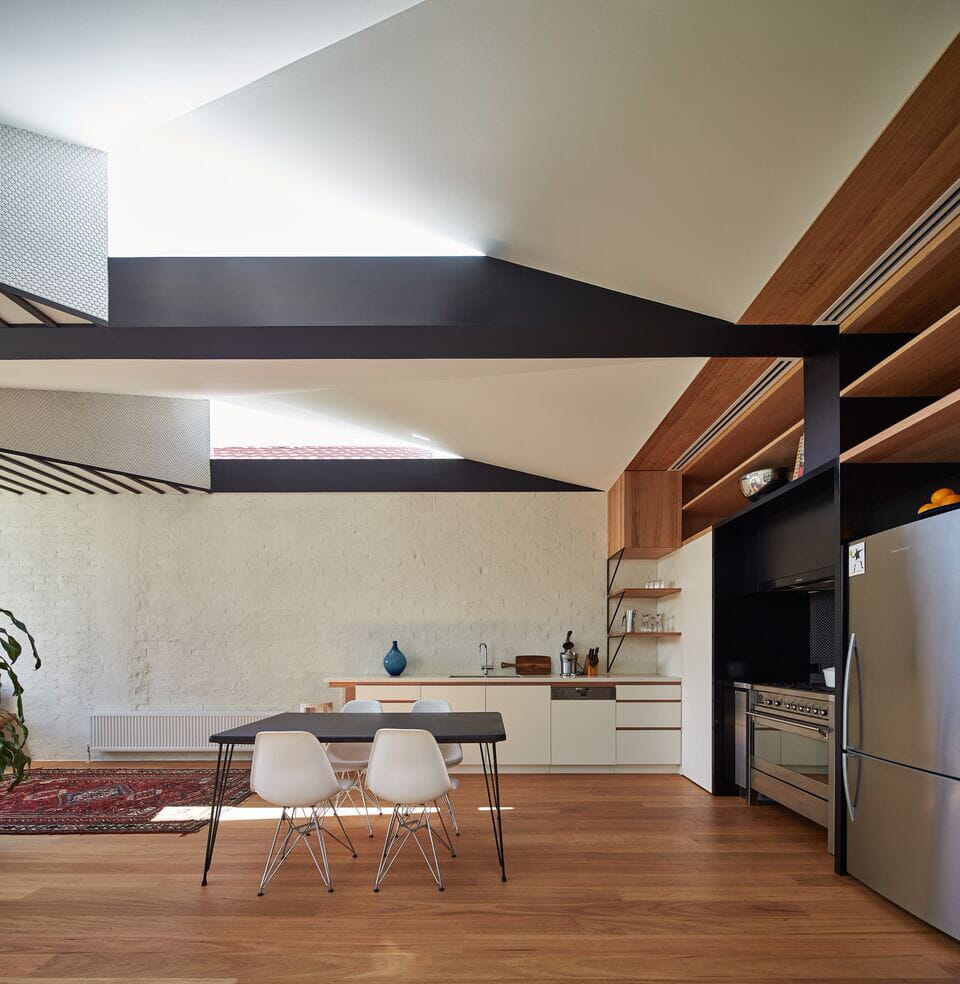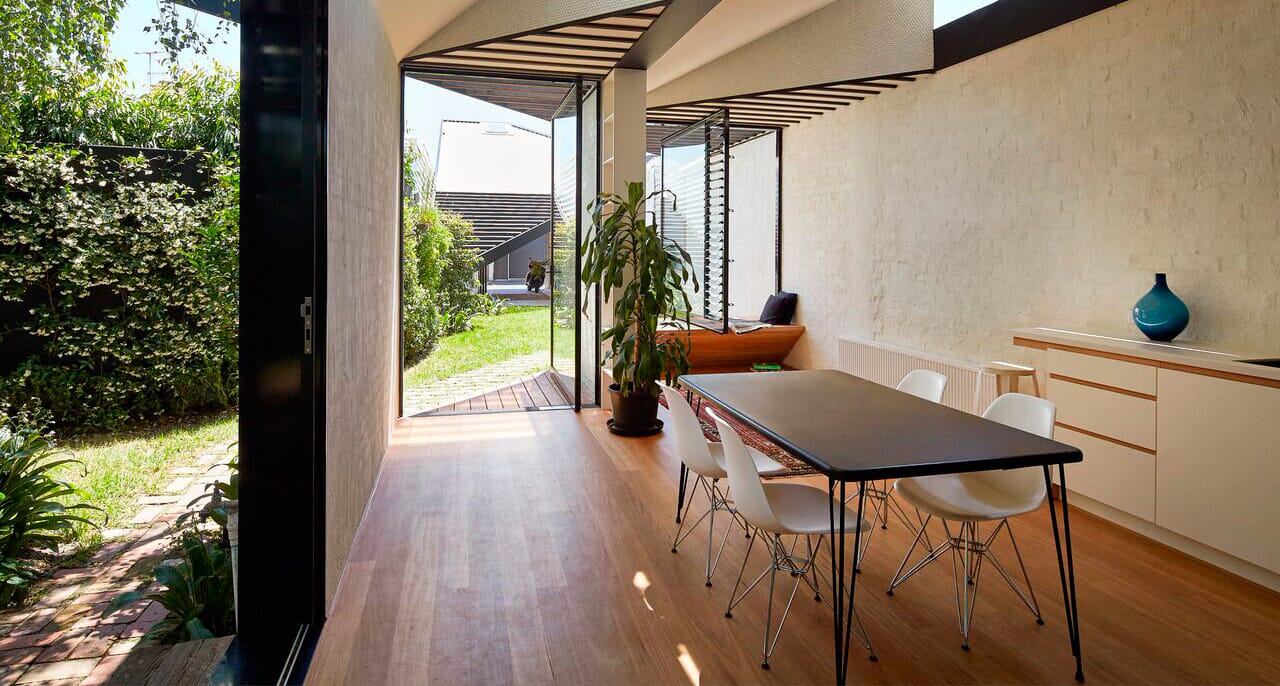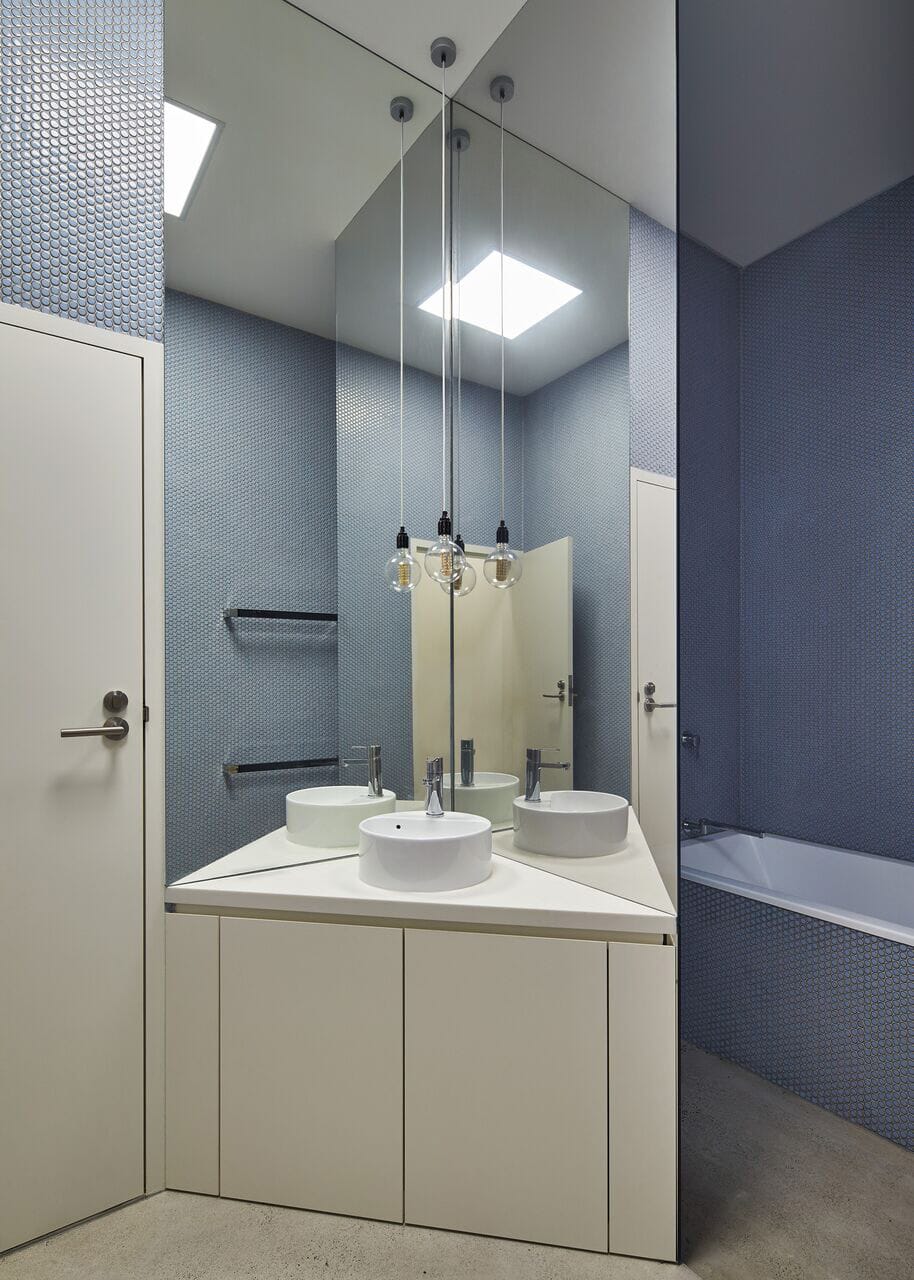 Elsewhere, the continuous polygonal roof gently escalates into a point and unifies the garden with a single, simple gesture. Inside, the fin-shaped walls project new living spaces, creating pockets of shade and shelter at the thresholds of outdoor living areas.
If you're a fan of modern minimalism, be sure to check out the House on the Cliff by Fran Silvestre Arquitectos.