If you haven't been here before then you're in for a right treat. Five brand-new items served up to you in a quick and easy-to-read format that will ensure you're one step ahead for the rest of the week. Basically, what we're trying to say is that the latest edition of the 'Top 5' is packed with some real good stuff; a unique and highly original movie poster from Rock Paper Film, a brand-new iteration of the Vifa Oslo Speaker and a small grow greenhouse from the latest name to arrive at OPUMO, Design House Stockholm. Give yourself a break and make Monday a little bit easier on yourself. We think you'll like it.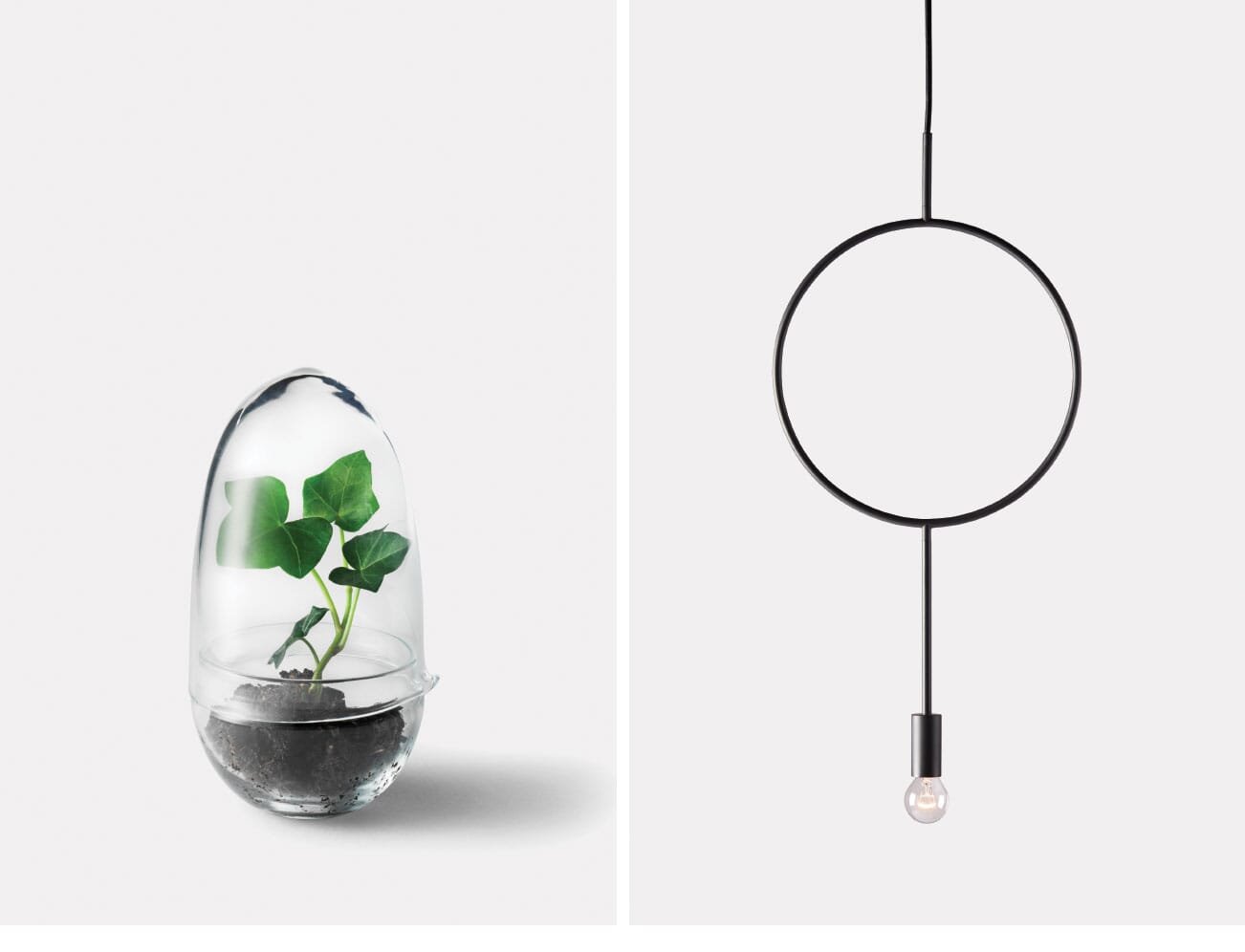 The worlds of low maintenance house plants and premium home accessories are running at an all-time high right now, so it's no surprise that the two worlds are beginning to collide. Design House Stockholm is leading the way with the release of the Small Grow Greenhouse. Made of handmade glass, the Grow is simply a miniature greenhouse that provides the perfect environment for seedlings or tiny plants. It's an incredibly intuitive design too. The bottom part holds the soil and the plant while the top part is a lid equipped with a spout, allowing it to be used as a watering can. It also functions as a valve that lets in air and regulates the moisture and temperature inside the greenhouse.
A pendant light is a good place to start when it comes to improving the lighting in your home because they radiate light all-round the room and draw the eye with its sculptural focal point. With the circle as its starting point, this beautifully balanced round pendant from Northern breaks away from traditional chandeliers and complex lighting structures to provide a contemporary statement. A single light can be installed on its own or be combined with several others to create unique compositions. So, regardless of what room you're looking to enhance or how much space you have to operate in, the Northern Circle Pendant is worthy of being the centrepiece.
Buying a Bluetooth speaker has become a bit of a minefield – so many styles, sizes and varying promises of sound quality has made it a challenge. Vifa – the Danish design brand who made driver units for a variety of well-known high-end brands from 1933 to 2014 before making the switch to its own wireless speakers – is a name you can trust. The slim-line Oslo Speaker translates that audio expertise into one of the best wireless speakers around right now. Under the sleek and understated exterior, sits two 50mm Vifa-designed drivers with aluminium cones and neodymium magnets, plus an additional two 65mm Vifa-designed woofers which help provide 'the physics for a full-bodied reproduction of music.' Basically, it's an incredibly versatile, multi-functional, small and sharp Bluetooth speaker that punches above its price tag.
Rock Paper Film arrived online at the end of last week and in the time that has elapsed, we've been wondering just how they manage to source such an incredible array of original film and music posters. Like, proper original, hard-to-find jobs. Founder Caitlin Graham – a leading expert in vintage posters and entertainment memorabilia – has turned her invaluable experience to source, research and authenticate posters from around the world into the brand. Which, obviously, goes someway to explaining why the posters are so rare. That said, it's still a bit of a mystery. Take this 1989 Original King Kong Poster, for example.
During the Soviet era in the Communist Bloc, American publicity materials were banned, allowing the state-commissioned artists to operate with total creative freedom from the demands of the big Hollywood studios, providing unique interpretations which pulled out different references to the film. Issued for the first Czech release of Dino De Laurentiis' 1976 monster remake, Zdeněk Vlach's haunting design is quite special.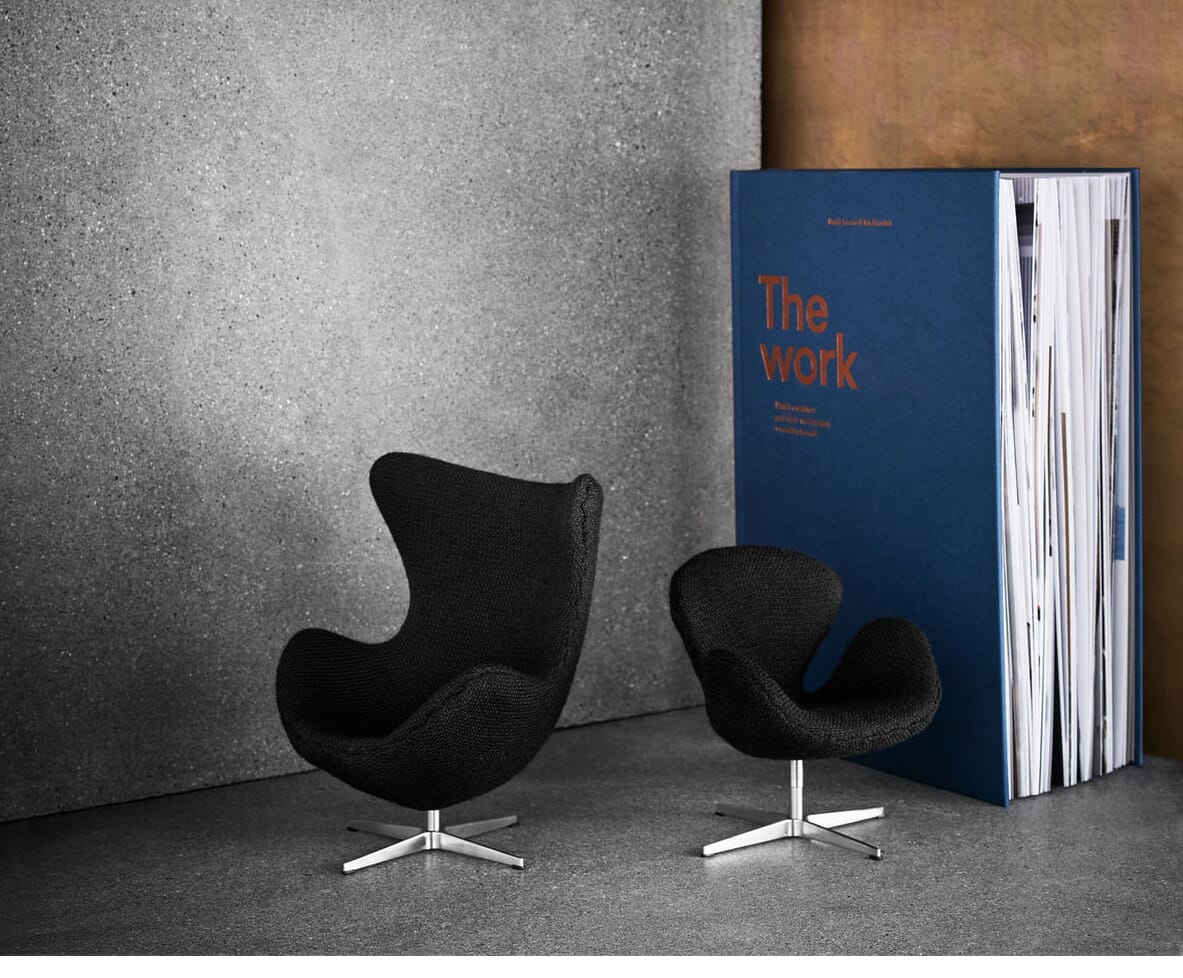 Arne Jacobsen originally designed the Swan Chair for the lobby and lounge areas at the Royal Hotel in Copenhagen in 1958 and it has been a design icon ever since. The Swan was a technologically innovative and aesthetically pioneering chair at the time too; with no straight lines, only curves. Although, Jacobsen built the original Swan chair in his own garage in Klampenborg, the Swan Chair has been in production at Fritz Hansen ever since. This miniature version takes on the sculpted shell shape and star aluminium base to ensure it looks equally at home as a statement chair in the lounge as it does in a home office setting.
Want more of the best new arrivals? Then check out 5 white sneakers to get you ready for spring.