Super-yachts push the edges of what is possible in design, so much so that they've intrigued brains as diverse as that of avant-garde architect Zaha Hadid and Formula One's resident genius Adrian Newey, of the Red Bull team.
At Monaco-based Wally Yachts, the 130 Angel's Share is something of a breakthrough, even in this august company. This extraordinary vessel combines the ability to race as fast as any of the maxi-yachts, with the ease of sailing a dinghy.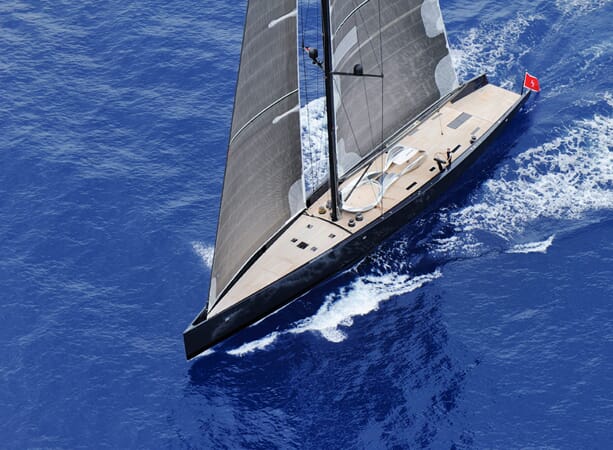 At 130 feet long, this mega-yacht is the brainchild of the Argentinian Javier Soto Acebal, who headed a team that put in 10,000 hours first to conceive the unique concept of the 130 Angel's Share, and then to build it.
The result is one of the ultimate examples of form following function.
The yacht's unique secret is the capacity to carry - and shift as required - 11 tons of water ballast. The water can be pumped into the yacht's tanks in three minutes - and moved from one side to the other in 30 seconds. There's extensive use of carbon fibre in the construction, including on the 60 metre mast.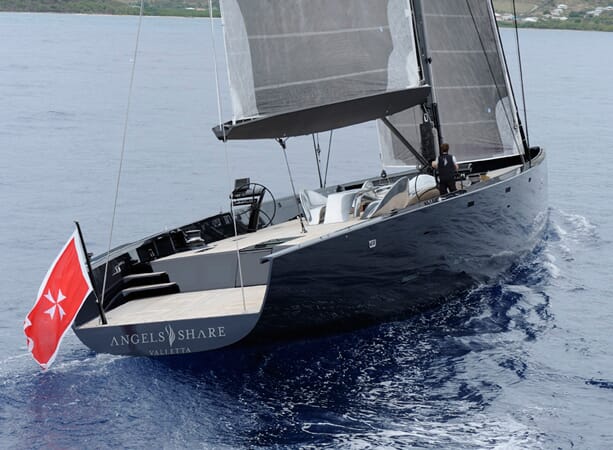 Design connoisseurs will find an on-deck concept derived from a loft apartment, with no clutter, leaving plenty of room for both crew and lounging. There's a separate terrace at sea level and no shortage of luxury below deck.
London based marine specialists Eidsgaard Design have provided a sumptuous owner's suite, along with four other guest cabins as well as crew accommodation. A large main saloon opens onto the private sea level terrace.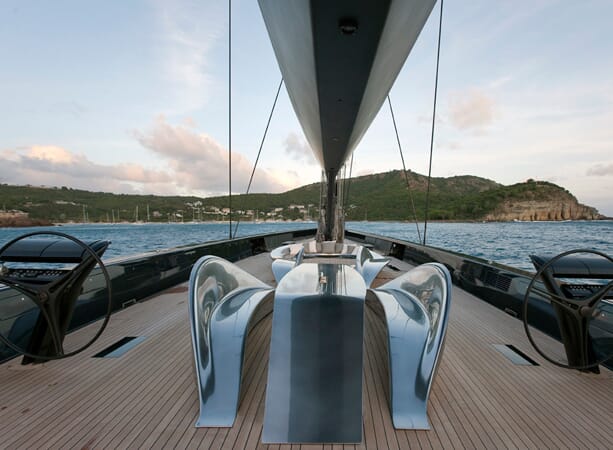 All you need to do is order in the vintage Krug, and suggest the crew set course for Cannes. We'll be happy to join you.