Some weeks we focus on new discoveries; unearthing a number of small brands that have been flying under the radar for too long. Other weeks, all the new arrivals come from some of the biggest hitters in the game. In the case of this week it's the latter. Here's five of our new favourties from Normann Copenhagen, Menu, The Skateroom and more.
Want more? Catch up on last week's Top 5 before it's too late.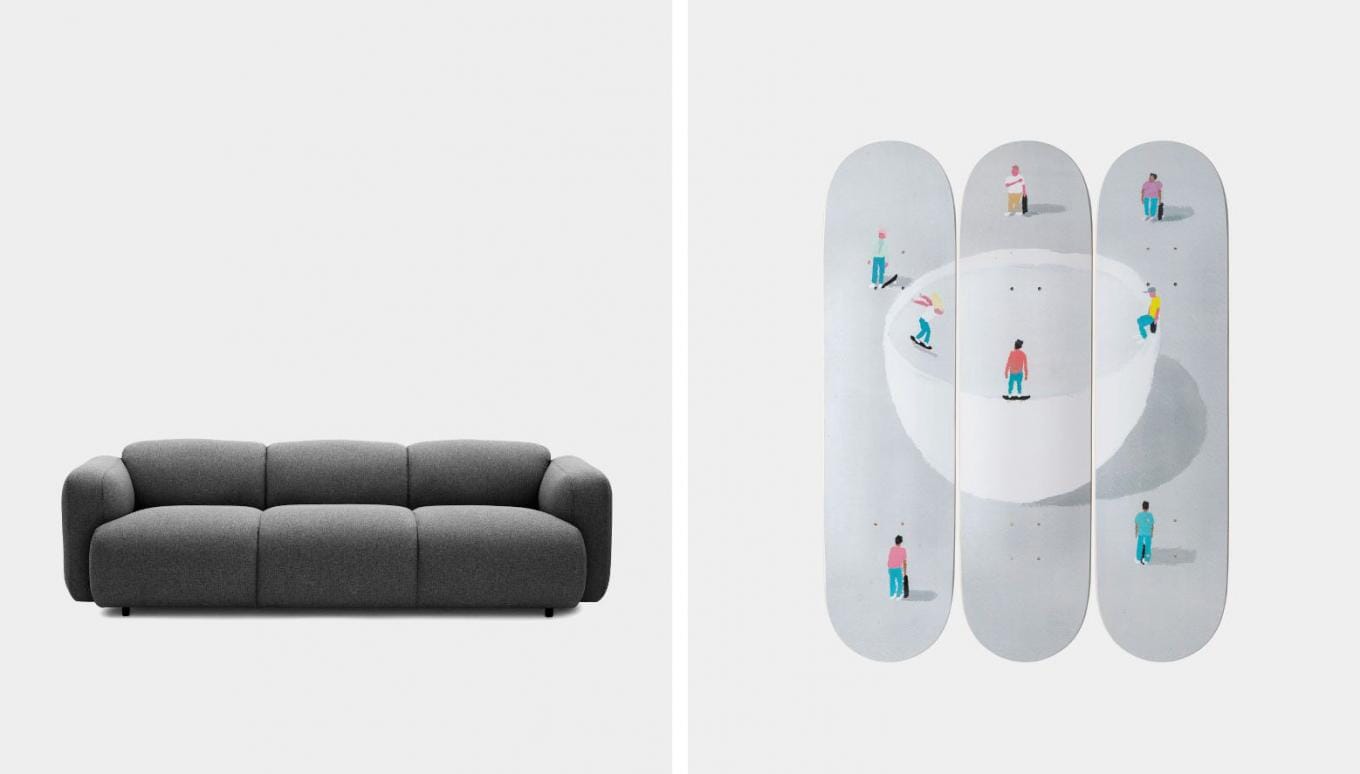 Buying a sofa is, for the best part, one of the most satisfying purchases you're likely to make. Beyond the fact that it's satisfying in the realms of comfort, buying a sofa takes a lot of consideration; it takes research, sitting on and awful lot of them and choosing a sofa that is well-built to last a lifetimes worth of relaxing and good-looking in the way that it will evolve with your interior tastes. Naturally, this Swell 3 Seater Sofa from Normann Copenhagen ticks all the boxes as the modernist shape, smooth edges and super-soft cold foam padding ensures optimal comfort. Plus, the neutral grey colour hue will look at home in a variety of living rooms, particularly when matched up to warm wooden hues and white washed walls.
For its latest batch of skateboard art, The Skateroom is teaming up with renowned creatives Jeremyville and Jean Jullien for its first series dedicated to graphics and illustration – the fields that have inspired both skate and DIY culture. London-based Jean Jullien's work, as the designer's trademark, brightly-hued characters are a means of personal calls to action, using humour and social commentary. Jean's The Skateroom collaboration, including 'The Bowl', which is limited to just 75 pieces, touches on the overriding themes of anxiety and isolation amongst Jean's simple, illustrative styles.
Menu actively collaborate with a range of creative individuals from the realms of the architecture and design to provide a range of high-quality products with a sharp Scandinavian aesthetic. The classic JWDA Table Lamp – designed in association with Jonas Wagell – has been overhauled for 2018 with the introduction of two new white marble and bronzed brass finishes. Taking inspiration from archaic oil lamps, Menu's JWDA has been simplified into an organic shape whereby the raw and delicate elements of Scandinavian interior design meet in one.
If you've ever attempted to purchase cookware for a new kitchen, or simply tried to improve the quality of tools in your current kitchen, you've probably found that stocking up on high-quality kitchen essentials is a lot more difficult than it should be. Crane strips back the ritual of cooking down to the bare essentials. They specialise in professional cookware that you can actually use in the home including the C1 Casserole Dish. Hand cast in France, this easy-to-clean Casserole Dish is both oven safe and can work on all hobs – so you needn't worry about when or where to use it.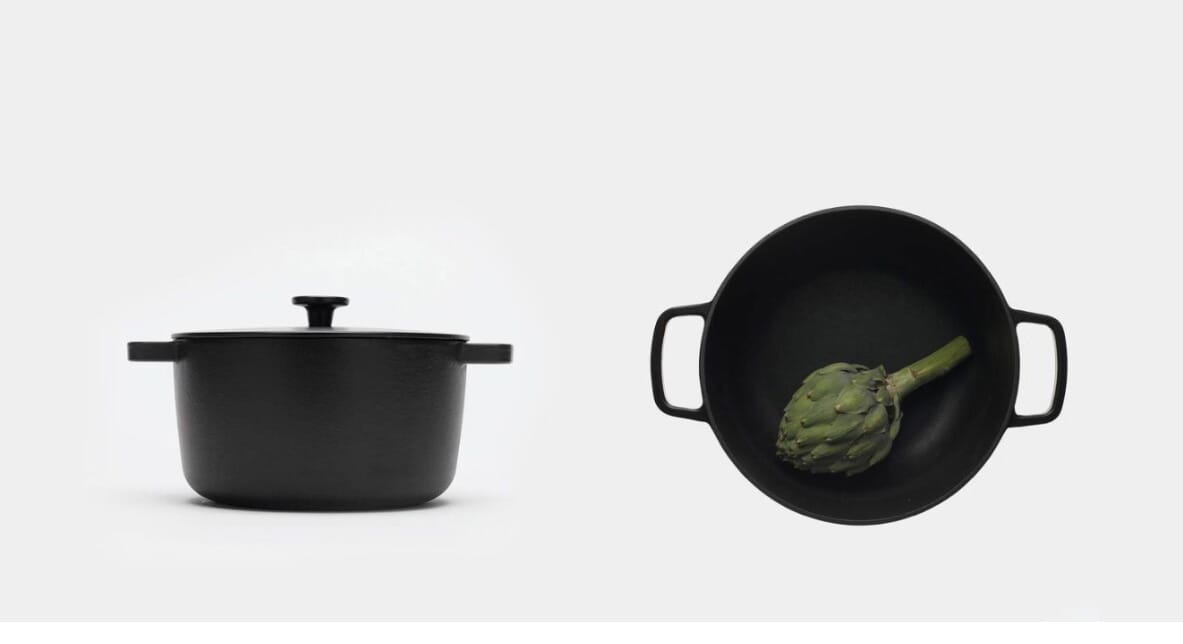 Everyone knows Bauhaus, and is likely to have been inspired by the utopian ideas at some time too, but not everyone will know the stories and secrets that make up this TASCHEN tome. Between its three successive locations in Weimar, Dessau and Berlin, and the dates of 1883-1969, the school fostered charismatic and creative exchange between teachers and students, all varied in their artistic styles and preferences, but united in their idealism and their interest in a 'total' work of art across different practices and media. This book celebrates the adventurous innovation of the Bauhaus movement, both as a trailblazer in the development of modernism and as a paradigm of art education, where an all-encompassing freedom of creative expression and cutting-edge ideas led to functional and beautiful creations across the world.
Want more of the best new arrivals? Shop and explore them all in Latest.