Stationed on the outskirts of Sheffield Down and Out Café Racers are considered to be one of the best bike-building shops in Europe. Coming from a background in building choppers, Shaun, owner of the Yorkshire-based garage, likes motorcycles to have a proper identity, a proper stance and most importantly a proper presence.
That unequivocal design identity has undoubtedly contributed to the success of the garage as they make bikes on the principles of driving and enjoyment. Occasionally, when they are not tied to the requirements of the customer, Down and Out's owner gets to build bikes for himself, completely as he wishes – like this exclusive T100.
Instantly, the T100 was expanded to offer an aggressive and staunch shape – and so the fork legs were spread wider to accommodate the 17-inch tire. The tire of choice being Continental's TKC 80 – renowned for its off-road capabilities and strong tarmac grip – to ensure that the bike is an incredible rider.
Elsewhere, a classic Harley-Davidson hub was spaced out in the mounts and laced with a 5 ½ rim, while the Triumph 1050 discs are gripped by the original Tokico radial 4-pots. The secret to all of Down and Out's successes is the fact that they source all components straight from the manufacturers which saves time and money that can be put into upgrades rather than repairs.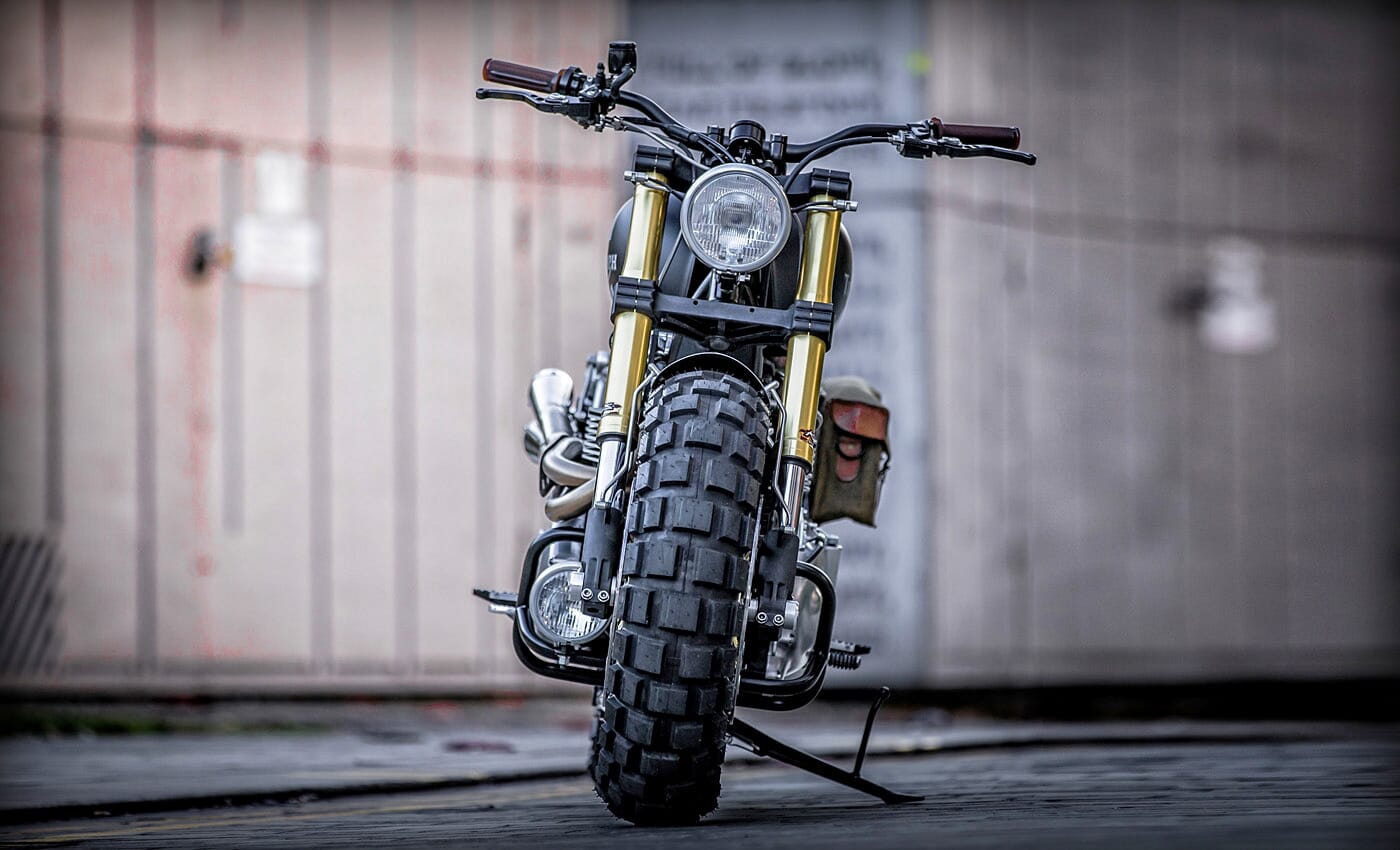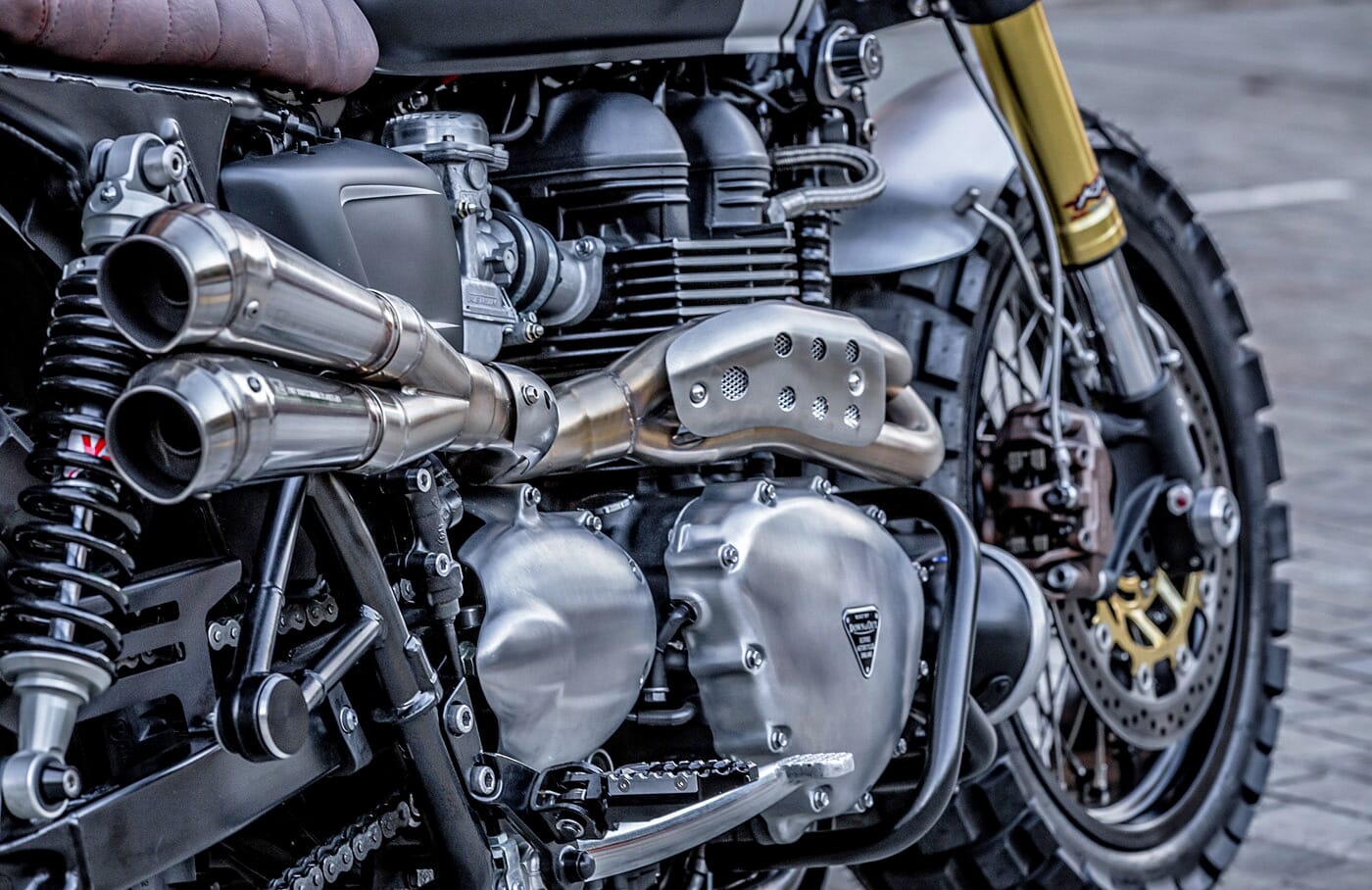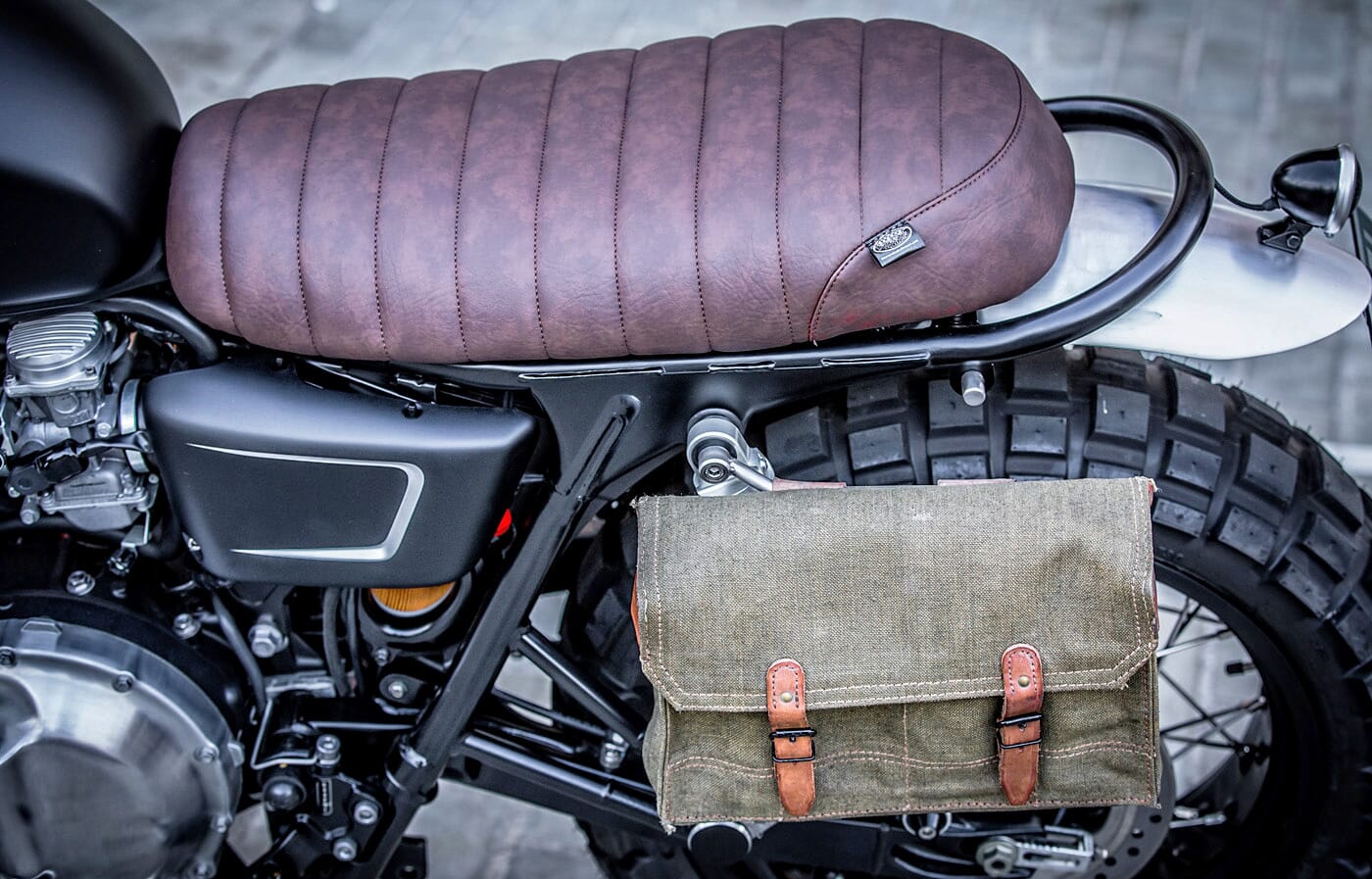 The exclusive custom finishes continue into the Bates-inspired headlight, stubby seat and stainless brackets that also act as clean and clinical indicators. The entire stainless steel aesthetic contributes to the staunch aesthetic while the Pro Kustom tank and JVB side panels contrast exquisitely against the resilient black and silver colour work.
Be sure to check out Down and Out's website for a closer look at some of the garage's greatest customs.
Images courtesy of Simon Krajnyak.