For 40 years, Brabus has enhanced Mercedes-Benz vehicles to become some of the world's most stylish, unique and high-powered supercars. Not only does Brabus deal in cutting-edge power, it also restores iconic Mercs, giving them a brand new life and bringing them back up to like-new standards. Brabus' experience and dedication to the craft makes it one of the most exciting garages in the world, cranking out classic after classic. We recently laid eyes on two beauties but be warned, both of these vehicles will break the bank.
Mercedes-Benz 280 SL Pagoda – €298,000
This 1968 masterpiece effortlessly marries raw power and sporty elegance in a way that is rare to see nowadays. The Mercedes-Benz Pagoda was first presented at the Geneva Motor Show in March 1963 and caused a stir in the world of car experts as well as the grand public.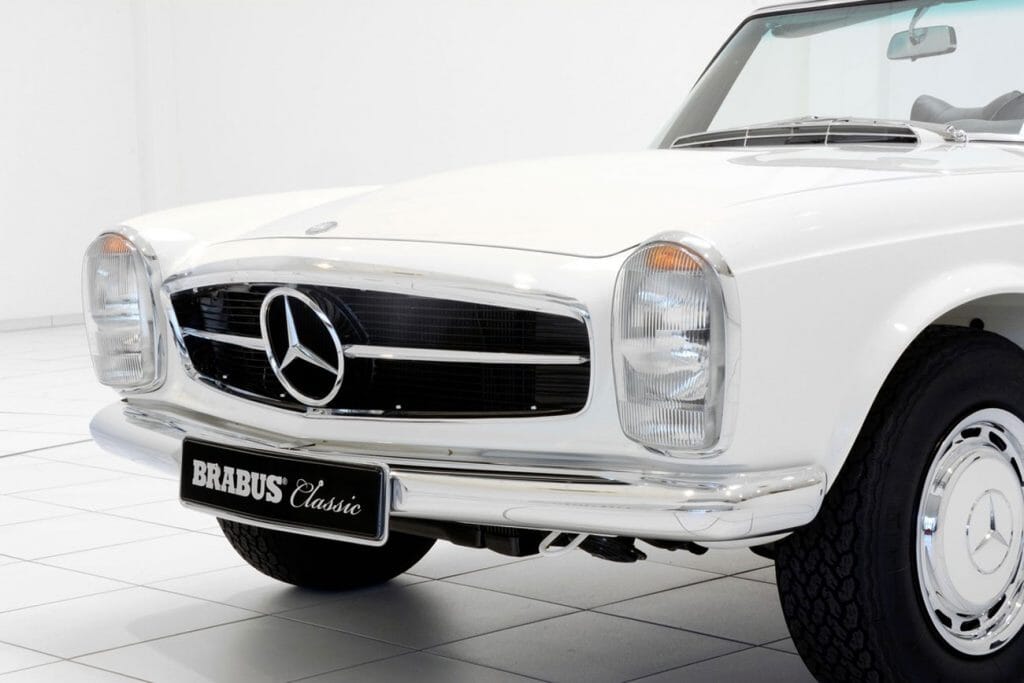 Between 1967 and 1971, however, Mercedes-Benz developed the 280 SL. The 280 SL was a two-seater Roadster that offered unique comfort, exceptional performance and unseen-before driving safety for a sports car. 
The removable roof was designed by Paul Bracq and features an unforgettable inward arch that makes reference to the roofs of Asian temples, hence the Mercedes-Benz 'Pagoda' was born. 
Brabus' unique six-star restoration has revived the legendary vehicle. A classic white exterior combines with a plush black leather interior to set the tone for this vintage Merc – minimal and timeless.
As for performance, this post-restoration '68 Mercedes-Benz 280 SL boasts a 6-cylinder engine, 0km on the clock and a top speed of 125mph. We'd love to get behind the wheel of this machine.
---
---
Mercedes-Benz 300 SL Roadster – €1,890,000
A firm favourite of the stars, the Mercedes-Benz 300 SL was the car of choice for Sophia Loren, Tony Curtis, Clark Gable and many, many more. 
Making its debut at the Geneva Motor Show in 1957, the 300 SL Roadster was the successor of the legendary 300 SL Gullwing. While the 300 SL Roadster is technically similar to the coupé, it offers improved driving characteristics.
Only 1858 examples of this model were ever built, making it all the more endearing. Whether it needs to be made more endearing is up for debate, but Brabus did it anyway. Classic jet-black coachwork contrasts with polished silver trims and a mouth-watering red-leather interior. 
Under the bonnet, a 6-cylinder engine offers a punchy 136mph and a whole lot of noise. 
For more information, visit Brabus.
Sometimes it's worth having a little dream, so here are the millionaire motors we're fantasising about.
---
---