It may appear like something from a classic cartoon –where the two main characters are so drastically, and rather humorously, different – but the Two House project by Alkhemist Architects is real; and it exists as a truly spectacular feat in modern design.
Bangkok-based Alkhemist Architects were commissioned to build two houses to belong to a pair of brothers. In traditional sibling style the pair are very close but completely different. Thus, the twin house was constructed so the pair could live close together but to their own means and to their own style.
The project began with a simple building typology which is reflected across both properties. The logic of repetition evolved to each brother's individual desires and so the two houses may look similar at first glance but they remain entirely different inside. The houses are formed on a functional rectangular format – with the social areas of the house, the dining, kitchen and bedrooms areas placed in between the front garage and the living area to act as the perfect transition from outside and in. While the two homes are connected through sliding doors across both living areas.
As aforementioned, the separate homes are diverse in both interior, atmosphere and design to reflect the character of each owner. For one, the older brother is a professional golfer who enjoys an outdoor lifestyle and so the architects filled the property with light through a large opening over the living area. Making the main residence appear larger, brighter and more relaxing.
On the contrary, the second house reflects the desires of the younger brother- a night club entrepreneur. And so, the architect used the opposite techniques applied in the first house to create an interior that boasts a dark, raw and industrial feel. In order to do so, the top floor of the house, rather than a large opening window like the other brother's house, boasts few narrow openings that are used to control light for a moody, lantern effect.
Take a closer look at both of the properties in the image gallery below before deciding -  what house would you live in?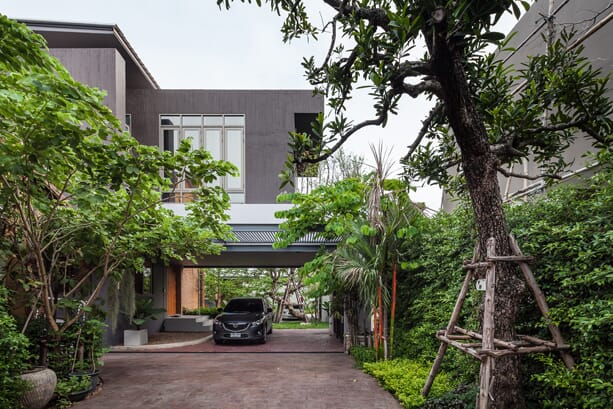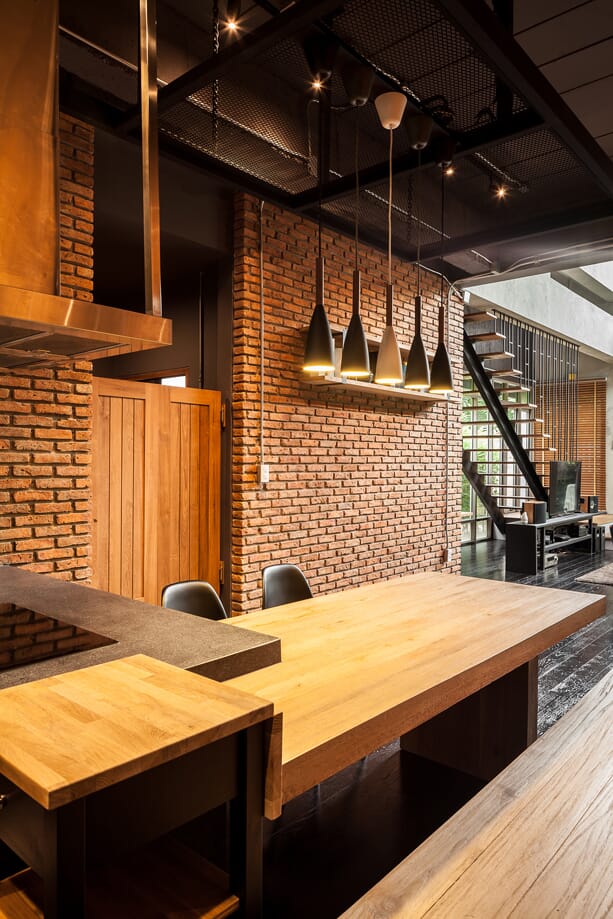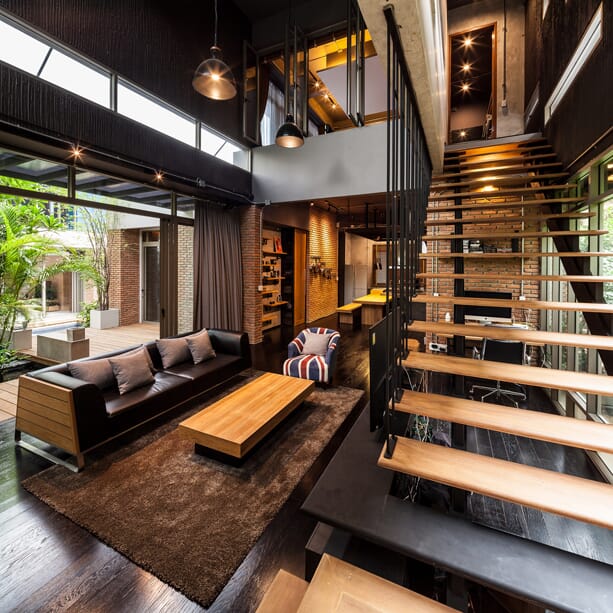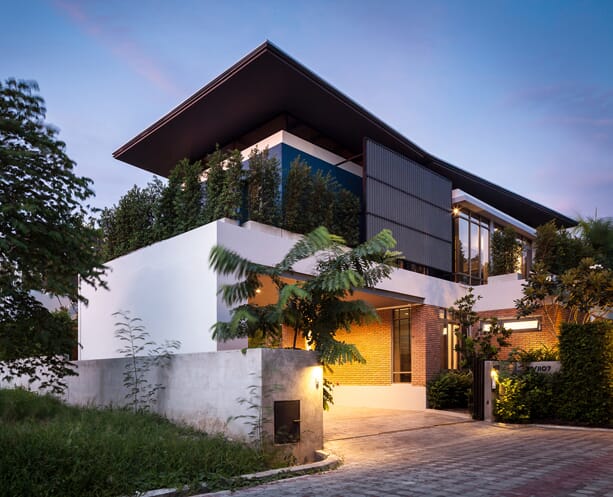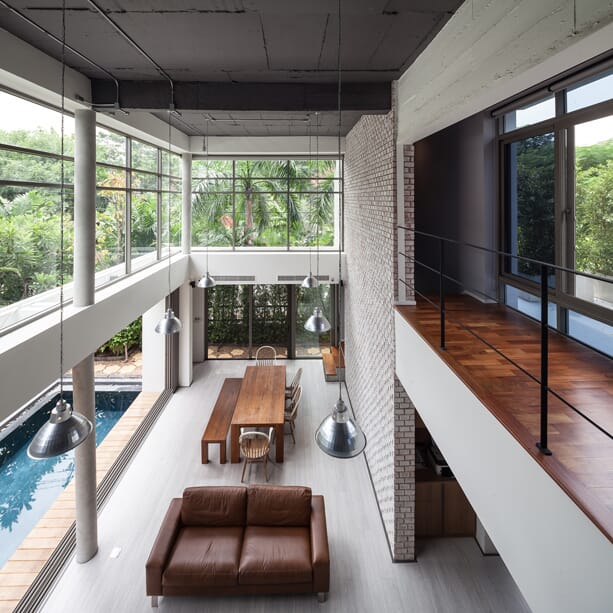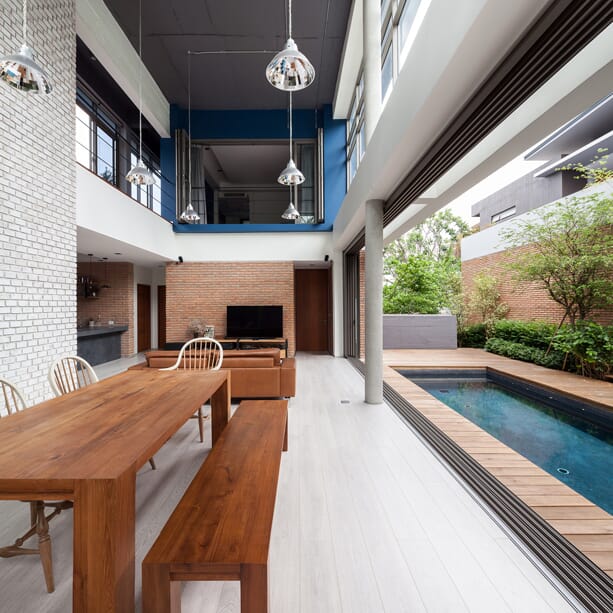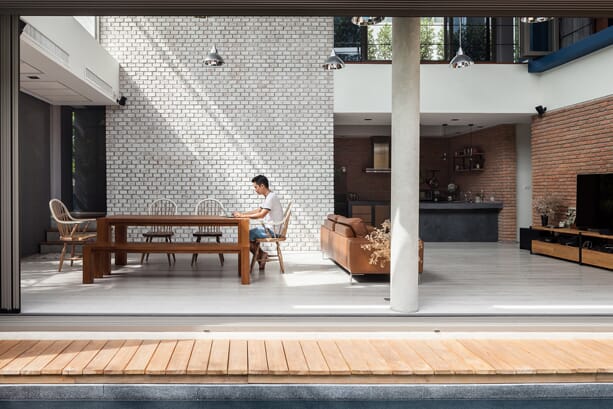 Images courtesy of Alkhemist Architects & Ketsiree Wongwan.