We're proud of every brand that we champion. We wouldn't put our name to it if we weren't. Much like a proud parent, we want to sing the praises of our brands to anybody who will listen. The first step in spreading the word about the creativity and style of our brands is to lay out everything that you should know about them. Often, great design is overlooked because the viewer simply doesn't understand it. We're here to combat that injustice by providing all of the basic information needed for you to make an informed judgement on the brands that we love. This time round, we're profiling the simple utility of Ucon Acrobatics.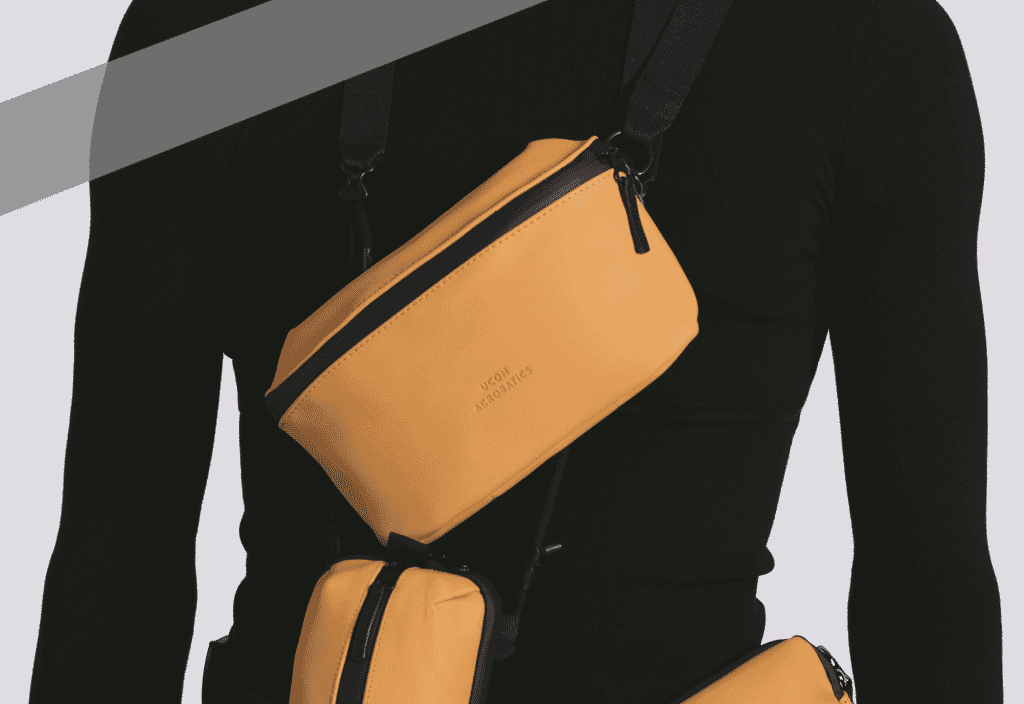 Overview
Ucon Acrobatics was founded in 2001 with the vision of developing a lifestyle brand rooted in creativity, high-quality tailoring and ethical production. The label is known for its collection of minimal backpacks for men, small crossbody bags and more for the modern client. Each waterproof bag is crafted from premium, utilitarian materials to ensure durability while the understated designs are timelessly stylish. Ucon Acrobatics calls Berlin home and works out of a studio in Friedrichshain – an area famous for the merging of art, progressive design, architecture and fashion.
---
---
The mission
In the world of bags, a brand has to do something special to stand out. Ucon Acrobatics' commitment to making standout unisex bags revolves around a number of core values.
Progressive, modern design.
Less is more.
Innovation is central to attracting a new generation of customers.
An emphasis on experiment and collaboration.
Only using fabrics that will last a lifetime.
Functionality should be visible.
Offering the best price-performance ratio possible.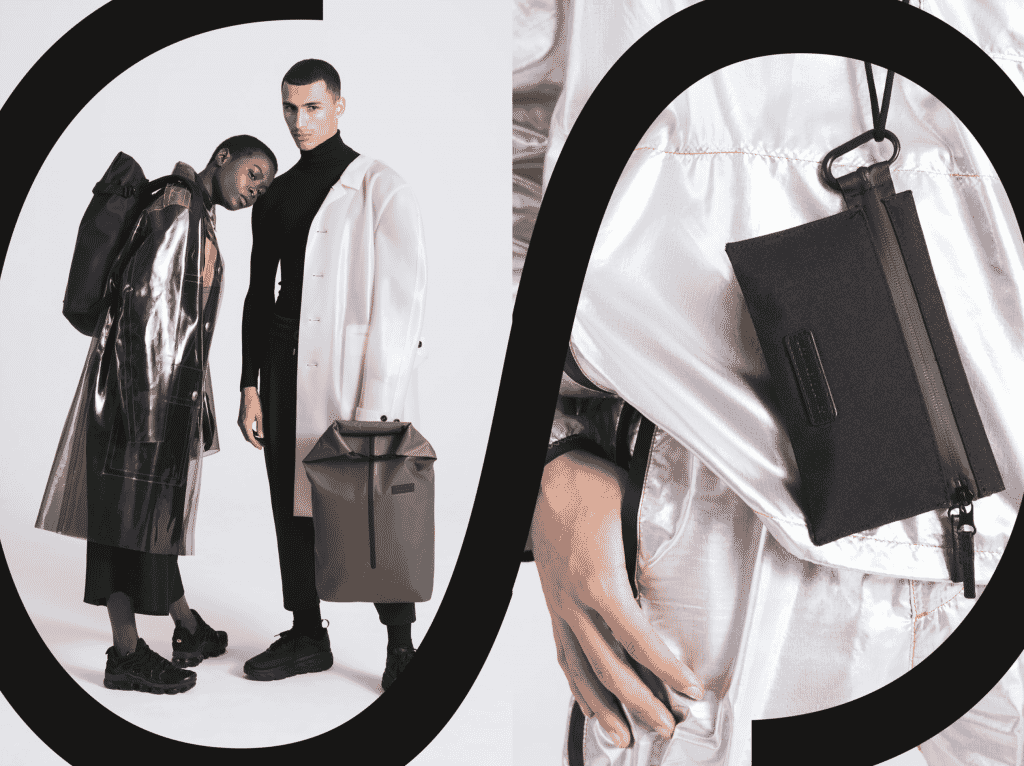 The inspiration
Ucon Acrobatics accessories are inspired by the little things. Life in Berlin plays a central role to the label's productions. The variety of life in the creative city, described by Ucon as "a kaleidoscope of cultures" forms the backdrop to the brand's collections. Seeing daily life in a city as an adventure, Ucon Acrobatics creates the tools to help you along the way, balancing everyday life while challenging ideas of tomorrow's design.
Top picks
Ucon Acrobatics All Black Hajo Backpack
This futuristic Hajo Backpack is made using a dirt and water-repellent finish on eco-friendly silicone compounded by a PVC coating to the inside to make the fabric completely waterproof and robust. A roll-top closing system offers enough space for a weekend away, but if you're carrying less, you can adjust the top for ease of movement. We think that this men's black backpack embodies the values of Ucon Acrobatics: modern, stylish and extremely functional.
Ucon Acrobatics Blue Suede Jacob Bag
The Blue Suede Jacob Bag takes a less utilitarian approach. This small crossbody bag can be worn as a hip bag or slung across a shoulder, perfect for nights out or just keeping your valuables close when travelling. Featuring three inner pockets, your prized items can be kept in perfect order. To top it all off, the shell is made from an eco-friendly, vegan leather imitation which boasts a durable and abrasion-resistant surface.
Ucon Acrobatics Nude Ison Backpack
The Ucon Acrobatics Ison Backpack is made for daily life in the city. Large enough for a laptop, but not so big that it will impact a crowded train carriage, the Ison Backpack is an essential lightweight backpack. What's more, a fluorocarbon-free polyurethane coating makes this a waterproof backpack as well as lending it the label's signature futuristic style.
Shop Ucon Acrobatics at OPUMO.
Mismo's collection of men's bags is suitable for any occasion. Here are our favourite bags for work, travel and the gym.
---
---