At the San Francisco Museum of Modern Art, the curators know a classic when they see one. For a show to honour the work and influence of the minimalist Braun designer Dieter Rams, they chose a young British watch brand as a 21st century equivalent of the famous Bauhaus edict that "less is more".
This accolade from the San Francisco MOMA is a measure of how far London based Uniform Wares watches, has come since its founding in 2009 by Oliver Fowles and Patrick Bek, two product design graduates devoted to pared-down design: the essentials and nothing more.
Take the Uniform Wares Watches 104 Series in black with a black rubber strap. Its design is super-simple, super-functional and entirely unbranded. But the closer you look, the more the details delight.
Whether its the contrasting grey toning of the hands, that utilitarian rubber strap or the matt black dial, this watch speaks of a design heritage that echoes the Bauhaus and also the philosophy of Colin Chapman, the Lotus Cars founder: "Simplify and add lightness".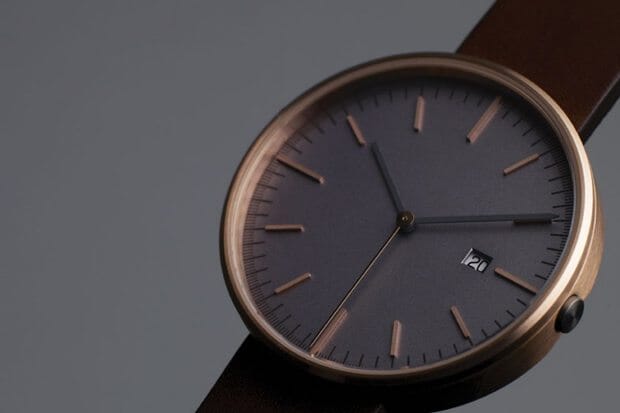 Fowles and Bek set out to offer affordable long-lasting style that works whatever the occasion. The Uniform Wares Watches 351 Series references the sleek style of the 1950s, in brushed steel with a scratch-proof sapphire lens and black Italian calf strap.
Whether teamed with a slick office suit or worn with t-shirt and jeans, these are timepieces engineered to become an understated companion to every part of our lives.
The watches are never named, simply numbered, as if they were the industrial objects from which they gain inspiration. One of our personal favourites is the Uniform Wares Watches 203 Series in gunmetal grey with an orange strap and satin-brushed PVD case.
Colours were as important to the Bauhaus as monochromes with oranges and blues prime among them. In this case the chosen shades are bold, yet quietly classic.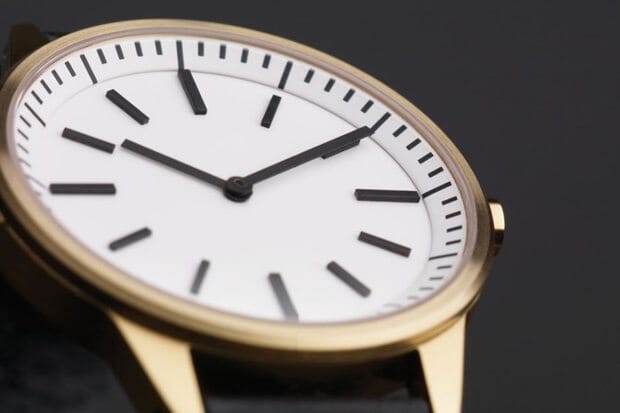 Uniform Wares Watches tend to be a little obsessive about not just design, but materials too. They're experimenting now with ceramics and carbon fibre, and always insist on quartz power for maximum accuracy. We may sometimes value the analogue, but the Bauhaus, after all, was all about the technology of the future.