Materials are having a moment right now – yes, that may sound odd, but hear us out. We think that technology has reached a golden point where brands of all sizes have the freedom to use materials that were, until recently, only available to labels with dedicated material factories. Not only does this mean that our wardrobes are becoming more interesting visually, we now have access to sustainable clothing and eco-friendly accessories all the time. Take Utility Archive for example, this young brand offers a collection of eco-friendly bags – from technical backpacks to minimal travel luggage – that we'd expect to see from a label with 20 years of experience under its belt. That's why we welcomed Utility Archive to OPUMO with open arms, and it's why we're laying down everything you should know about the sustainable British brand.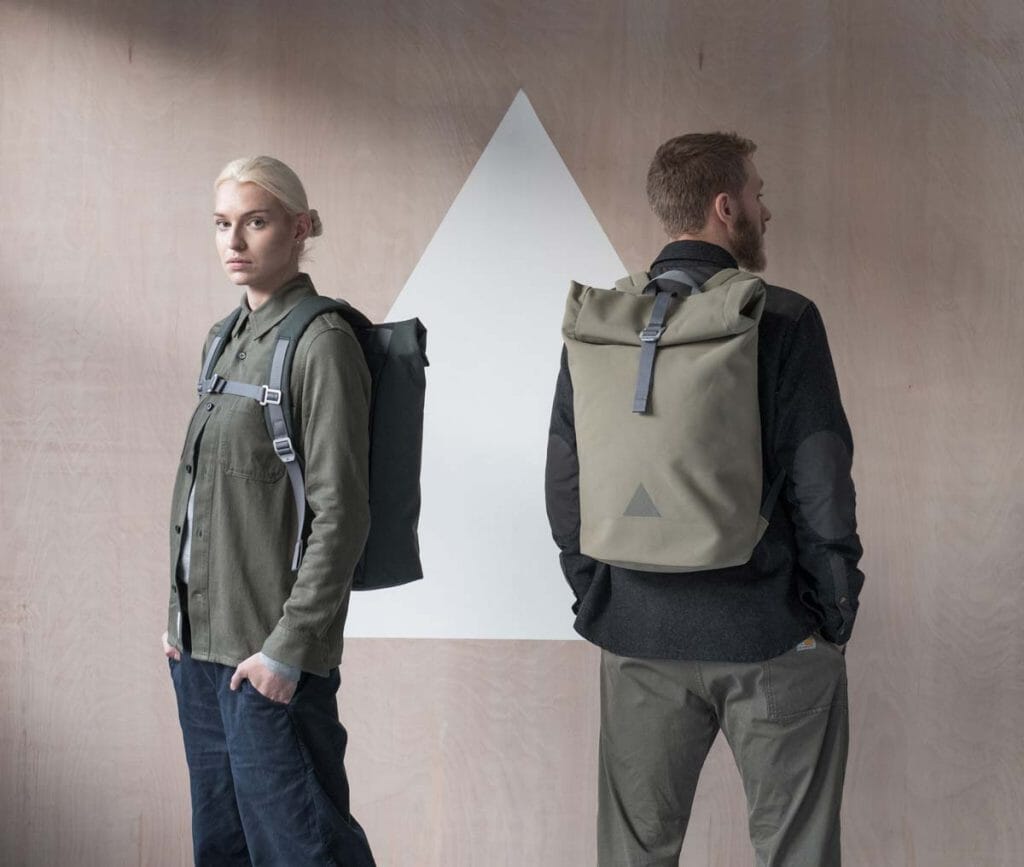 General information
Utility Archive was founded in 2018 by Adam Atkinson. Coming from Cumbria, Adam has always had a close relationship with the outdoors: climbing, running, sailing, cycling, hiking, swimming, the list goes on. Having studied fashion marketing, he entered the world of apparel and began a 25-year career working with brands like Globe-trotter, Radley, Nike and Puma. Using his experience, Atkinson has created a collection of sustainable, robust yet lightweight outdoor bags that balance outdoor performance with modern style.
---
---
Utility Archive mission
In 2020, almost all of us lead modern lifestyles that revolve around design and technology, aesthetics and culture. Utility Archive combines this modern outlook with the ancient need to harmonise with our environment. The outdoor experience – whether exploring a city or a forest – allows a better understanding of people, place and culture. Utility Archive doesn't only join the dots between modern lifestyle and outdoor activity with its range of high-performance bags, it does so with a keen eye for quality, sustainability, ergonomics and function.
Inspirations behind Utility Archive
As you might guess, Utility Archive's hiking bags are inspired by a long history of outdoor exploration but that's not the end of it. While being sure to reference archives of outdoor, utilitarian and military product from history, Utility Archive finds inspiration from the modern outdoor experience too. That doesn't necessarily mean snowy peaks and views to the horizon, it incorporates the way that we conduct our lives in the urban jungle, with cultural and technological shifts guiding the design behind each outdoor backpack and hiking bag in the collection.
Inspired by 1960s British-designed Alpine backpacks, the
Tor Flap Backpack
has been updated with recycled, waterproof materials and features a laptop sleeve. 
Stop distributing important documents and cables in random pockets.
Utility Archive's Cove Organiser
is the perfect travel wallet for keeping passports, cards and tickets or even phone, keys and cables. An organised trip is a smooth trip.
Shop Utility Archive at OPUMO.
---
---