Domestic design has long been the arena where the world's finest architects can really play games. Witness Frank Lloyd Wright's majestic Fallingwater in rural Pennsylvania or Le Cobusier's La Roche house in the suburbs of Paris.
These are buildings that became signatures of their creators' respective styles and remain places of pilgrimage for devotees of great architecture. In an otherwise undistinguished part of the central Portuguese city of Leiria, the Vidigal House lays bold claim to being a logical successor.
From architects Joel Esperança and Ruben Vaz with designer Romeu Sousa at the modernist Contaminar Arquitectos, the Vidigal House is, from the road, a slightly awkward box on a plinth.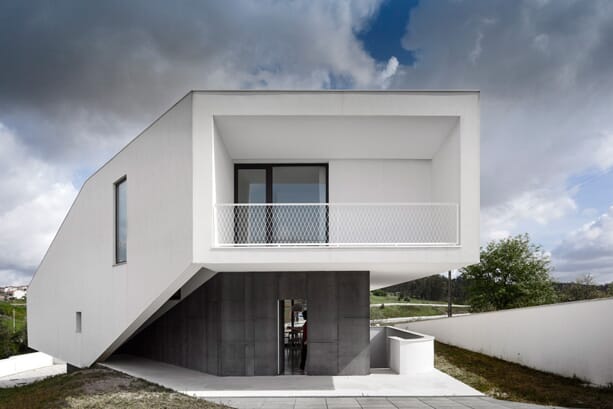 This initial impression conceals the dazzling reality of a three-sided home, built to the demanding dimensions of a sloping triangular plot. The Vidigal House layers its accommodations over three audacious floors, linked by its central feature: an open stairway.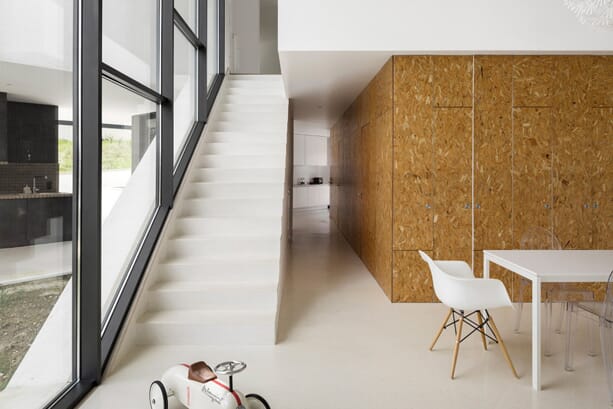 Bedrooms are at the top, with lounge and kitchen areas gaining floor-to-ceiling windows in the middle layer, with outdoor terraces making the most of views over parkland. On the lowest layer are parking and storage areas.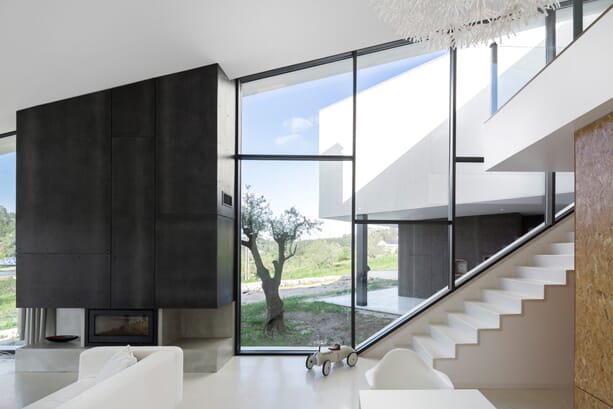 In true modernist fashion, walls are kept white and natural materials are allowed to show themselves without decoration. Raw chipboard panels are prominent and restrained detailing is perfectly executed.
The result is a piece of quiet architectural brilliance that creates a sense of real calm for the family who live there. Contaminar Arquitectos are little known outside their native Portugal, but at home they're making quite a name for themselves with bold domestic architecture that has no need to shout its presence.
We confidently predict you're going to hear much more from these new modernists, and deservedly so.