Husqvarna has always had that elusive cool factor that every brand craves, with each bike sporting the classic "gun sight" logo which boasts their exceptional combination of creating fast, good looking two-wheelers.  
Made famous by Steve McQueen- whose weapon of choice was a Husky 400, as if that is not reason enough to purchase one- the Husqvarna bike latest Pilen editions are inspired by the vintage Silver Pilen, one of the lightest and fastest bikes of the 1950s.
The latest creation, in tandem with industrial design company Kiska are designed to gauge public opinion before possible production – with the 401 concepts created in two machines: the Vit Pilen ("White Arrow" in Swedish) and the Svart Pilen (Black Arrow). 
The 401 concepts are anything but antiquated, though. Sporting a lightweight trellis frame and 17-inch wheels with modern rubber, the power comes from a state-of-the-art 400cc water-cooled single that stands as a more road-friendly racer.
The Vit Pilen series offers a stripped-down cafe racer, adorning it with a clean, ovoid exhaust, bronze and gold detailing, a swept-back seat, and semi-slick tires for a refined take on a traditional aesthetic.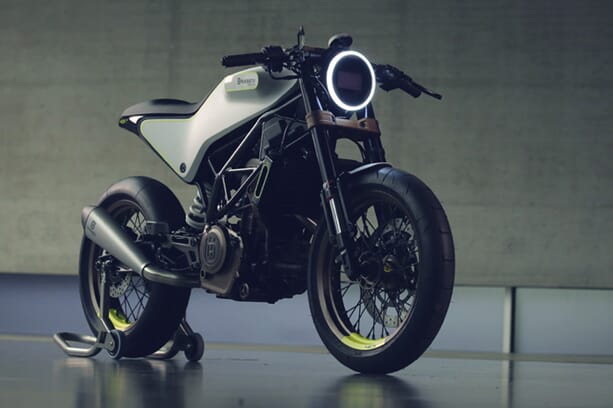 While the Svart series presents a contemporary take on the off-road heritage of Husqvarna, creating a stellar road bike with ancillary components that will make your ride easier when the pavements end.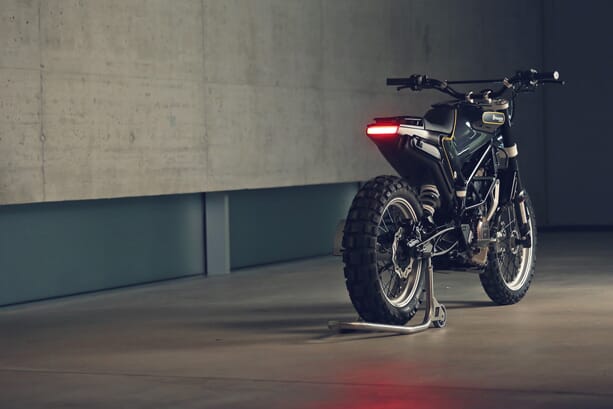 Both concepts weigh in at 297 pounds and use an exposed trellis frame, combined with 17-inch wheels, and are based on the compact KTM, meaning that the new models offer a degree of traditional simplicity in a world where engineering has become hyper-focused on modern machinery.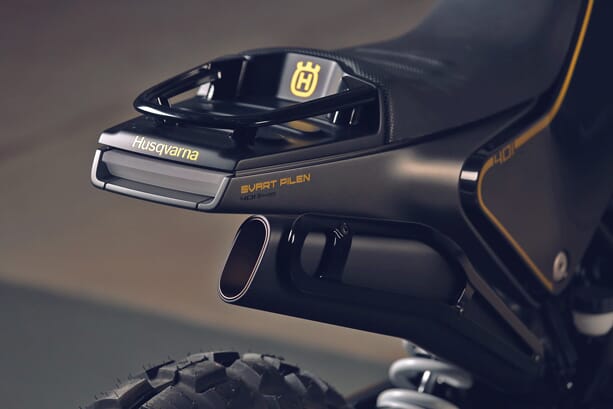 "The 401s are not recollections of the past. They're about purity, simplicity of form, and economy of line" explains Kiska's senior designer Björn Shuster. Taking inspiration from yesteryear to make the bikes of today, here's to the future of café-racers courtesy of Husqvarna.