The most impressive examples of modern architecture are those that manage to succeed in balancing the old and the new, the traditional and the avant-garde – and most impressively, form and function.
The strict ingredients that make up the ultimate recipe of success can all be seen in the latest project from Taller Estilo Arquitectura – Casa del Limonero.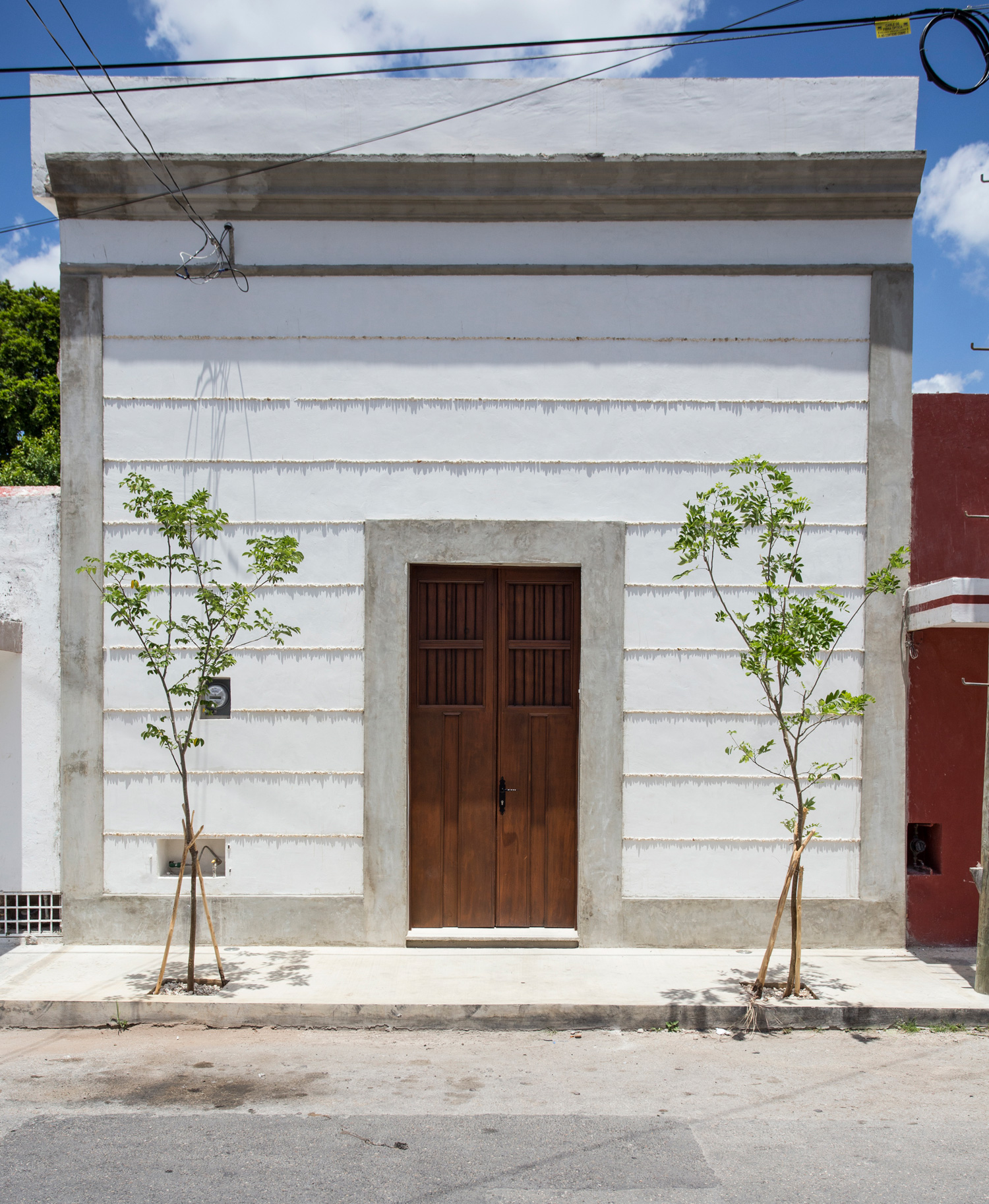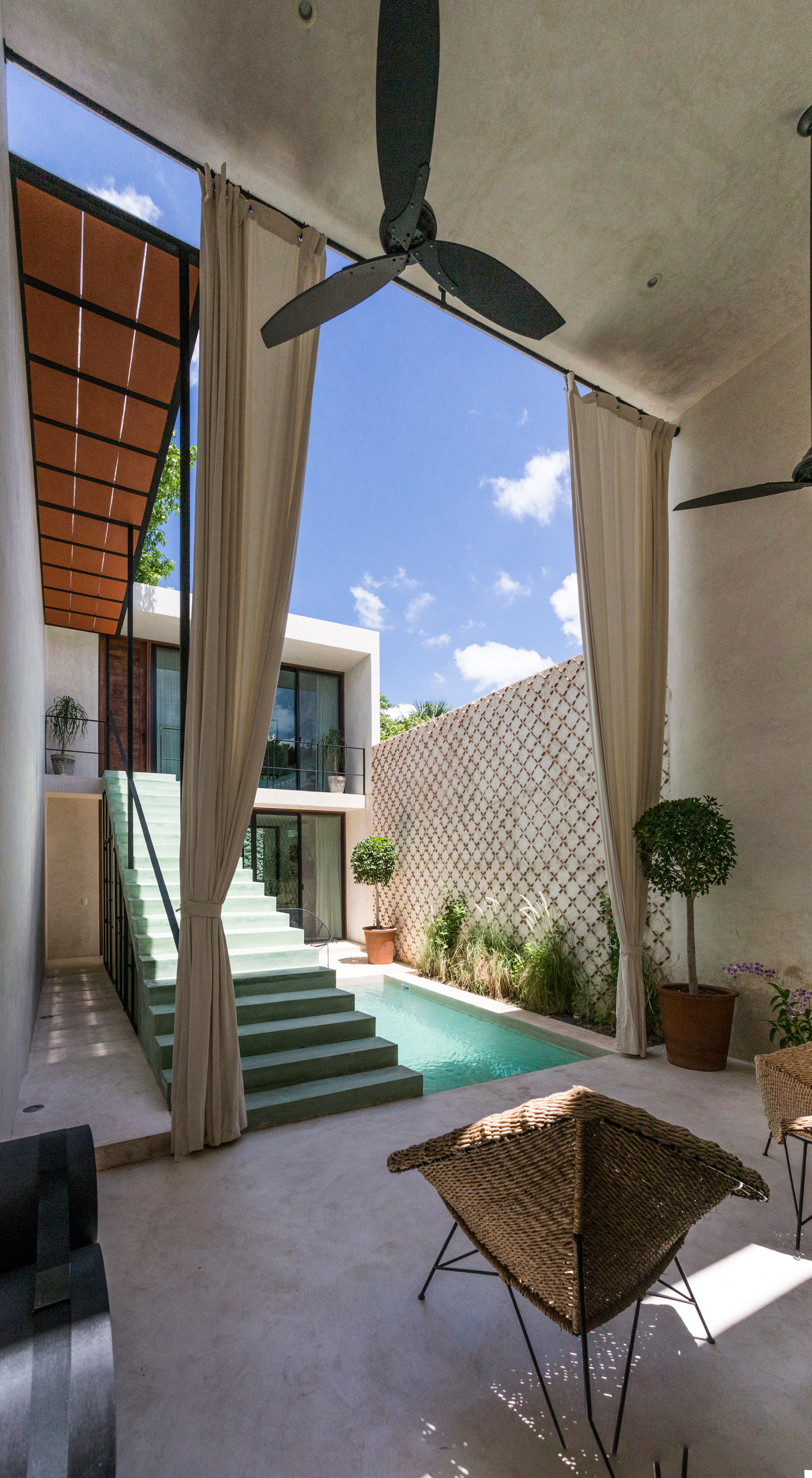 Filled with natural materials and neutral colour hues, Casa del Limonero is a house on two floors; compositionally divided into two clear sections. The first of which is where the main access from the street is located and is occupied by a pre-existing structure and a central courtyard. The courtyard, terrace and adjacent swimming pool also acts as the gateway to the new building where the fusion between the old and new can be seen most prominently.
Lighting and ventilation are the primary factors used to link the two structures, as they create an atmosphere of enjoyment and comfort for inhabitants. While the predominant use of simple materials, namely stone, wood, metals and white cement, helps to merge the two properties closer.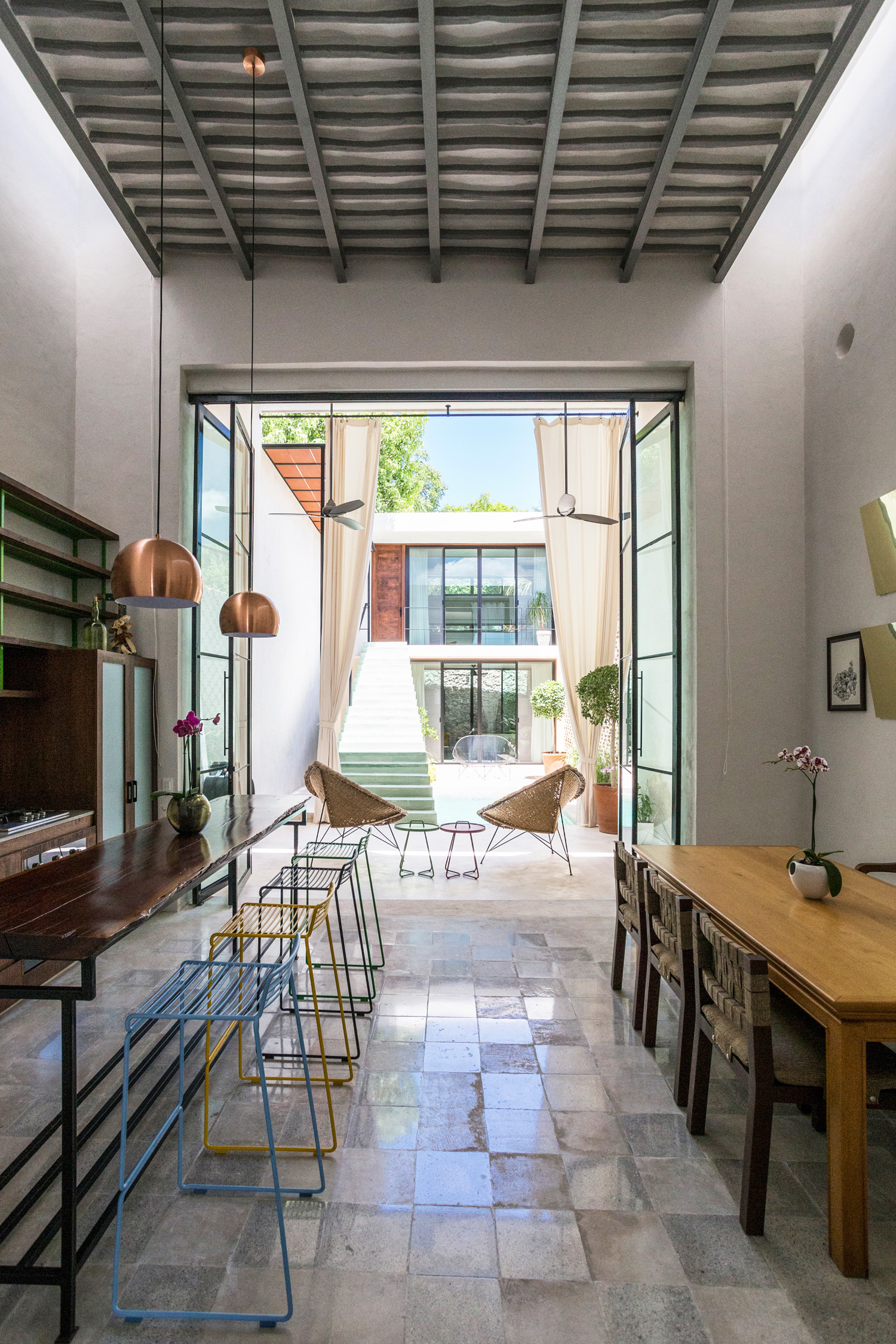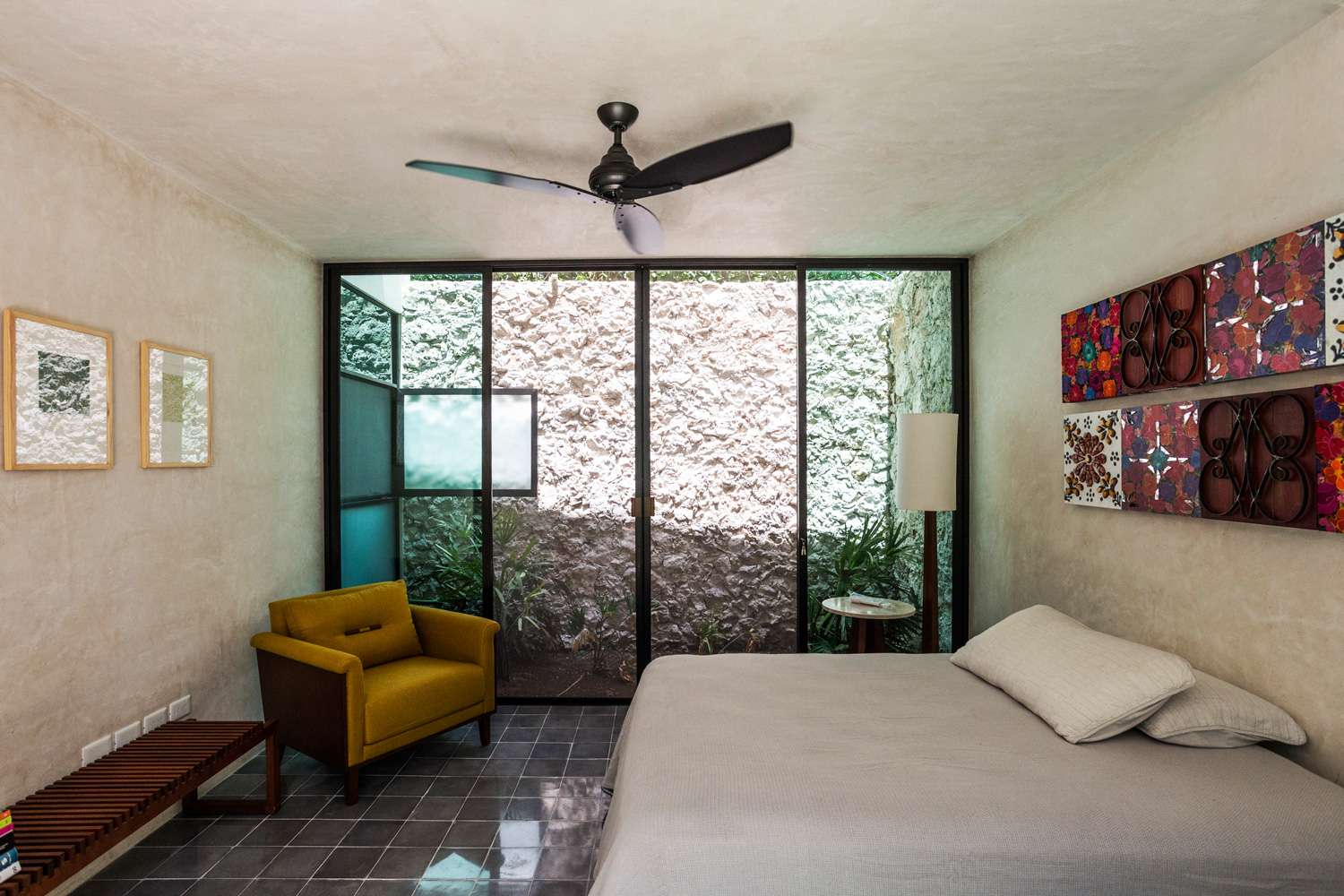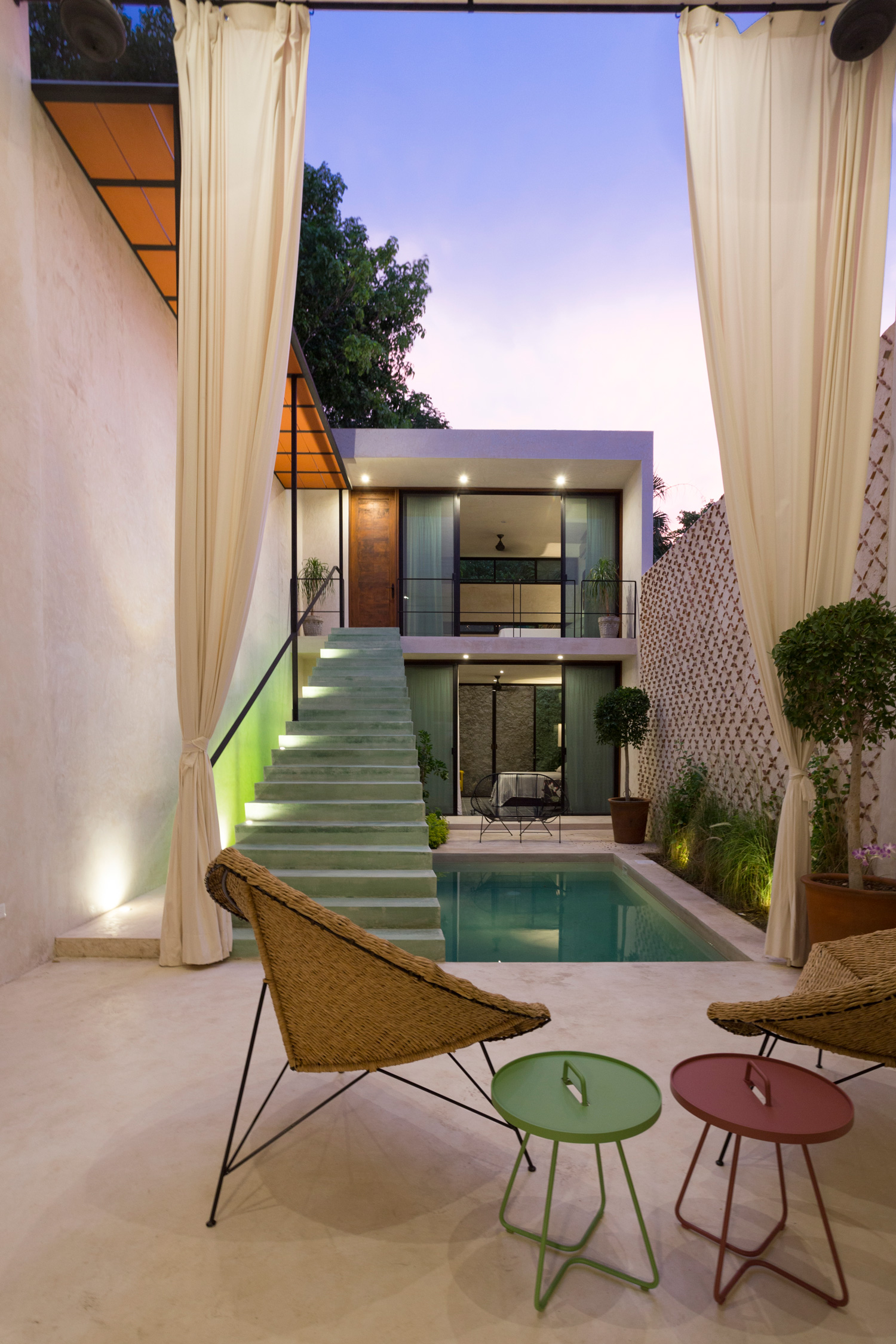 What is more, the home pays homage to the traditional houses in the historic centre of Merida, Mexico, by using cement floors to take the shape of mosaics in an array of colourful designs. The different mosaics make up a mineral green pigment which is used as a characteristic feature across the entire property.
Take a closer look at the entire property above and check out Mexican Home of Pedro Reyes and Carla Fernandez for the ultimate interior inspiration.