It's likely that you've seen the recognisable face and understated aesthetic of Thibault de Schepper, aka @Tibods, a fair few times before. That's because his work has transcended the heavy traffic of social media to stand-out in its own right; to stand out for its principles of essentialism. It doesn't really matter what Tibods may be showcasing, whether it's a nice new piece of menswear, his own wanderlust photography or a simple travelling snap, it all falls under the impressive umbrella of 'distinctive Tibods'. And it all just goes to show how distinctive and recognisable his work is.
Anyway, we thought it was about time we sat down with the multi-talented Thibault de Schepper to ask a few questions about his special sense of artistic discovery, his favourite places in Antwerp and to probe what he likes to call the 'beauty in all and the poetry in the ordinary.' Scroll down to discover everything you need for your next trip to Belgium with a few photography tips thrown in for good measure.
Name:
Thibault De Schepper
Location:
Antwerp Based, Traveling worldwide
Full-Time Job:
Photographer
Camera:
Fujifilm XT2 and Fujifilm GFX
Recently, You Seem To Have Made The Conscious Decision To Move From A Traditional Menswear Blog To A More Visual One; Why Was That? How Has Your Professional Career Improved As A Result?
When I left the fashion industry and decided to pursue a career in photography, I knew I had to be on the other side of the lens, behind the camera. The change felt natural to me, and ever since I have showcased my work instead of my style, jobs have come in quite steadily. Nowadays, my website is offline and I get enough work through social media, or people I have met through it. Which is great. I just felt I needed a change when I got a bit older and that change has been an enjoyable one.
What Was The Catalyst For You Stepping Into The World Of Photography?
After close to 10 years in fashion, I made a list of things I liked, a pretty long one actually, and then highlighted the ones I could live from. Photography was on the top of the list and so it happened. I have taken pictures for over 15 years now, both film and digital. I guess it is what I have always wanted without really realising it, until one day it was all clear. I have no regrets of not going that direction earlier as my fashion career contributed a lot to teaching my eye and vision but today I can look forward and solely challenging my photography skills.
How Would You Describe Your Aesthetic?
For about 10 years, I have tried to reproduce what I saw from other photographers, until I found my very own style. I'd say there is some melancholy to it. There's a lot of faded colors and high contrasts. I am actually always trying to highlight the beauty in everything, the simple things that make my life so enjoyable.
You Also Capture Some Of The Finest Interiors That We've Seen In A While; What Do You Think Are The Essential Factors In Creating An Effective Interior?
What I capture the most is my own place. I shoot a lot of interiors but I don't always feel like sharing other people's private homes on my channel. When it comes to creating an interior, however, what is important is to be able to feel my own personality in every choice I make: the art, the furniture, the colors, the lamps, everything.  I also strongly believe and recommend anyone to mix and match things, nothing looks better than a brand new sofa and a vintage floor lamp, or the other way around.
What Do You Do To Keep Your Ideas Fresh?
I am lucky to travel a lot, and when I do, I keep my eyes open. Of course, not all I see is pleasing, or how I want my work to look like. But that's the beauty; the fact that inspiration is everywhere, whether it's good or bad. Besides traveling, though, I read a lot and spend many hours a week on Tumblr, blogs and magazines. In order to keep your ideas fresh, you just have to be open enough to everything and anything.
Do You Have Any Superstitions Beliefs Or Self Imposed Rules That You Live By?
I believe that rules are made to be broken so I just prefer to not have any. I like to take things as they come and its seemed to have worked so far.
You're Well Into Menswear Too; What's The Eternal Style Tip You Always Share With People?
Buying cheap stuff becomes expensive, invest in quality garments, especially if you're a man. Most menswear items get nicer with age; denim, leather sneakers and coats, for example. But they need to be good enough to age well, so always try and invest in the  best.
What Is It That Drives You & Inspires You To Keep Creating?
Nowadays the world doesn't read anymore, everyone looks at images, and good visual communication has become the most important factor of success for companies, one strong image is better than a thousand words from a salesperson. For every job I take, I always try to take the pictures as if I was the one that would discover them in a publication or on a website, that helps to keep the level of creation rather interesting, as I consider myself very hard to please.
What Do You Know Now That You Wish You Knew When You Were 18?
Simple; smoking is not cool.
What Are Three Of Your Favourite Instagram Accounts & Why:
For photography I follow @justinchung and@edocerruti and for a bit of personal style I always look to@dirkwillemfourie.
What Brands Do You Think The OPUMO Audience Should Look Out For?
Buttero is one of my favourites at the moment: great quality, design and still affordable.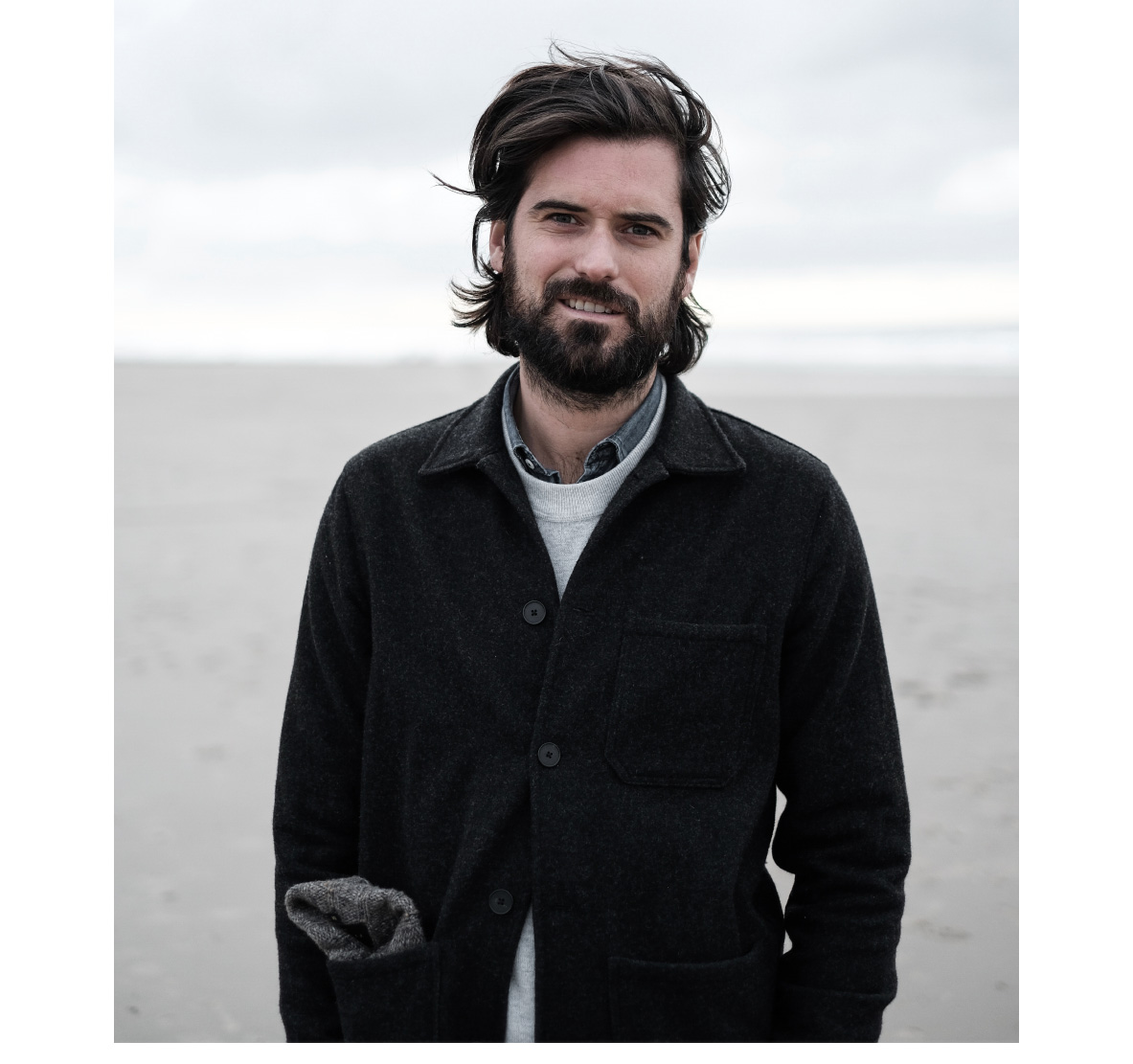 You're Based In Antwerp, So Let's Learn A Little More About The Best Sports In Your City:
Best Place For Brunch?
Copper, just around my corner, opens every day of the week at 8.00, but its closed at the week ends.
Best Place To Go For A Bike Ride?
The whole city is pretty small, so I'd say that biking around it is already lots of fun.
Best Place To Gain Inspiration?
There are a couple museums, but I'd say that strolling around the Steenhouwersvest and Kloosterstraat are the best: there's lots of vintage and antique, designer stores and museums.
Best Place For A Drink?
Marnixplaats in the week, Park Spoor Noord in the summer week-ends. If you're hungry you can always go to Le John or Graanmarkt 13, and if still hungry after that, Bourla will be just what you need.
Want to see more in the 'Who We're Following' series? Check out our exclusive interview with the Instagram star who is 'redefining selfies' @ThePacMan82.