Neutrale was founded only last year in Madrid. The burgeoning young brand makes up for its lack of years with its strong mindset. Focussed on bringing high-quality essentials that don't cut corners, Neutrale's products place a high importance on sustainability. Which is why the brand's eclectic collection of essentials – from clothing, homeware, accessories and art – has got every single side of your summer ensemble in check. No conventional calendar releases, no extraneous detail. Just an essential range of clothing, accessories and objects that are released in limited-edition capsules. So, you'll have to be quick to cop them.
When it comes to clothing, Neutrale specialise in being relaxed perfectionists – as they know exactly the right blend between understated style and reliability. The brand's latest drop offers a small and considered collection of reliable, easy-to-wear summer wardrobe staples that are undeniably stylish and well-crafted. The comfort t-shirt, beyond its obvious benefits, is crafted from a lightweight crisp cotton that gives the tee its relaxed look and feel. The laidback air is supported by the capsule of neutral colours including Clear Blue, Stone Grey, White and Sand.
A long sleeve t-shirt is the perfect canvas for creativity when it comes to your summer wardrobe, whether you're tucking them into your tailored trouser or playing off the contrast in lengths by pairing them with shorts. The Neutrale Long Sleeve Tee - available in black and white - is made out of the best organic cotton, which is comfortable and breathable as they come, while the slightly relaxed fit gives it an added dimension when it comes to layering and contrasting with tailored trousers and shorts.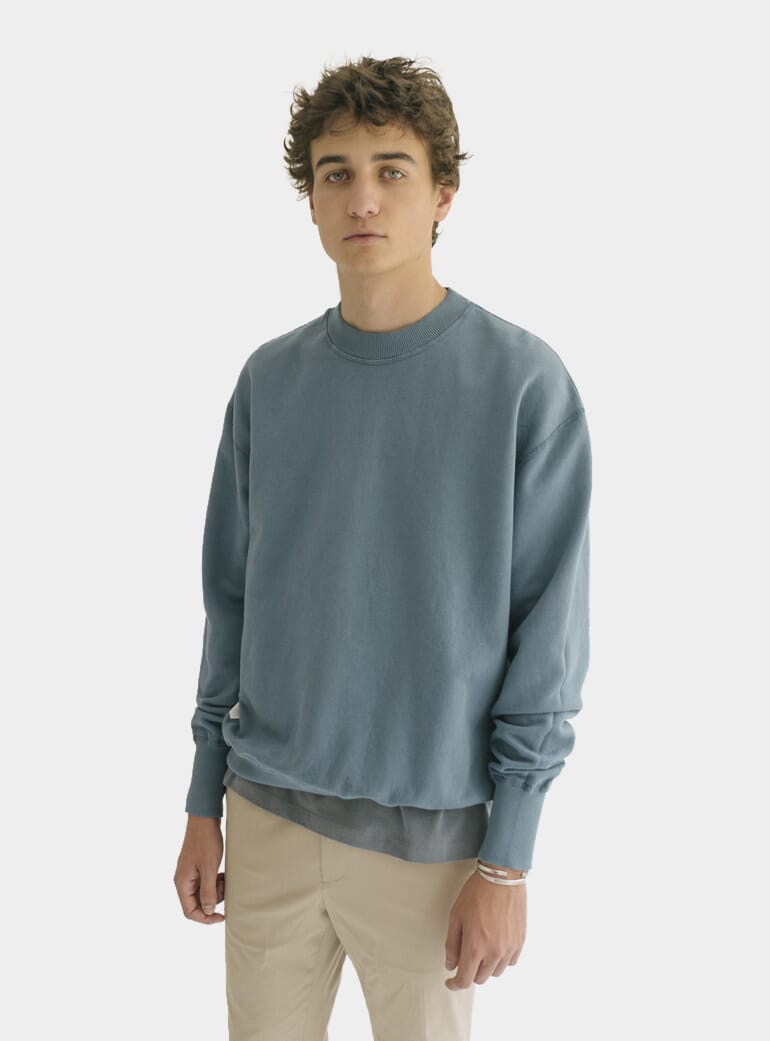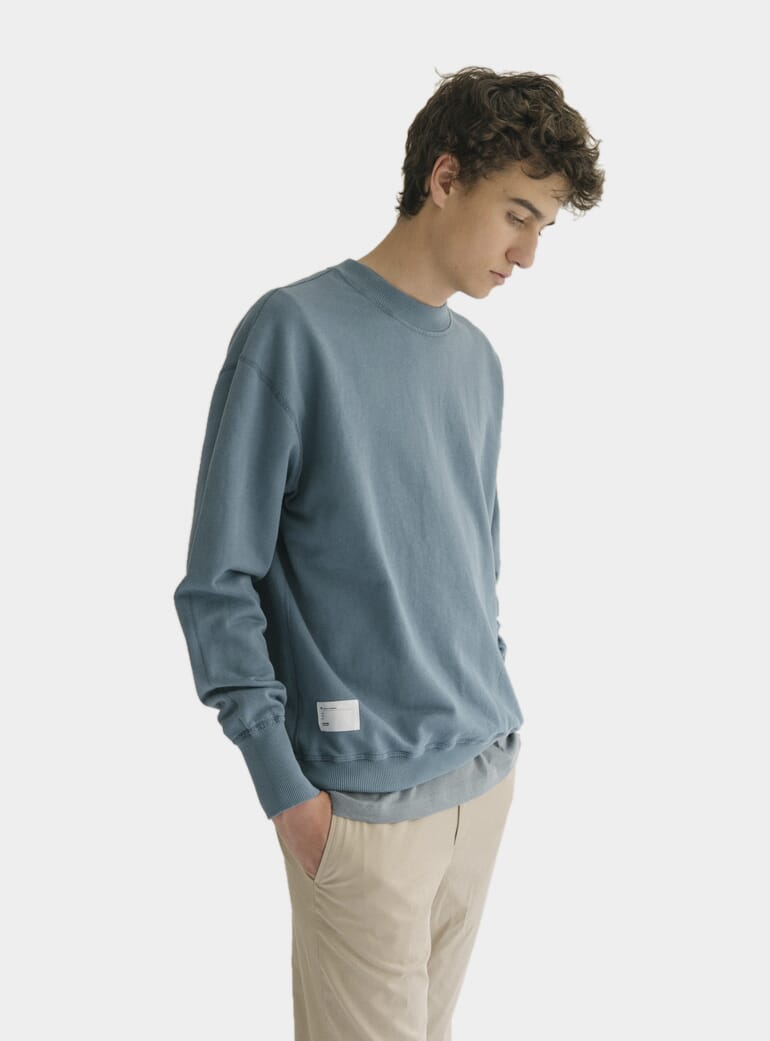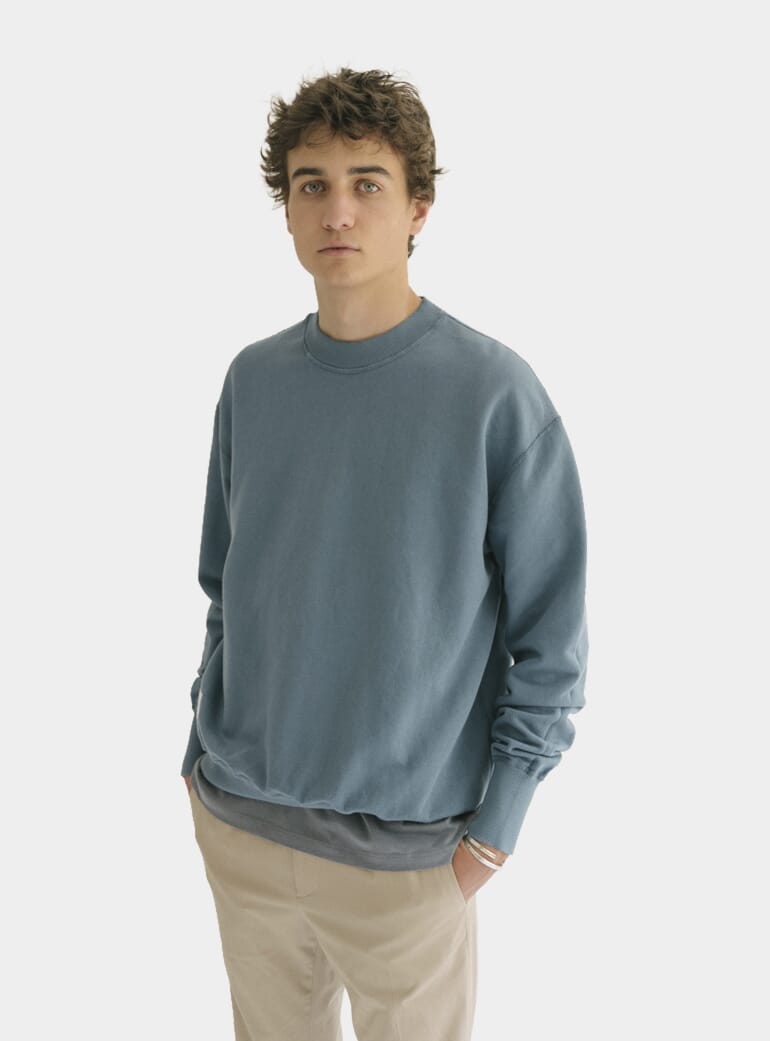 Pastel Blue Crew
All of the sweatshirts in the latest Neutral clothing drop do not scream for attention, but that's exactly the point. The carefully considered colour palette makes you notice the little things; the subtle patch on the hem of the sweatshirt, for instance, or the slightly oversized crewneck collar and cuffs. Basically, its a collection of considered, simple sweatshirts that can be worn anyway you like.
When Neutrale originally released the Formentera Bracelet last winter it sold out within the first day of its release. The asymmetrical profile of the bracelet distinguishes it from other jewellery on the market and like all Neutrale pieces the bracelet has a unique personality without taking it too far. The silver cuff offers a simple, engineered shape with a mirrored polished finish. Designed to sit comfortably on the wrist with a simple form, it can be gently fitted by gently pulling apart or pinching it together.