Sifting through a collection from Universal Works is like taking a walk through the history of workwear, so brilliantly does the brand manage to capture the authentic, hard-wearing identity of workwear in its clothes.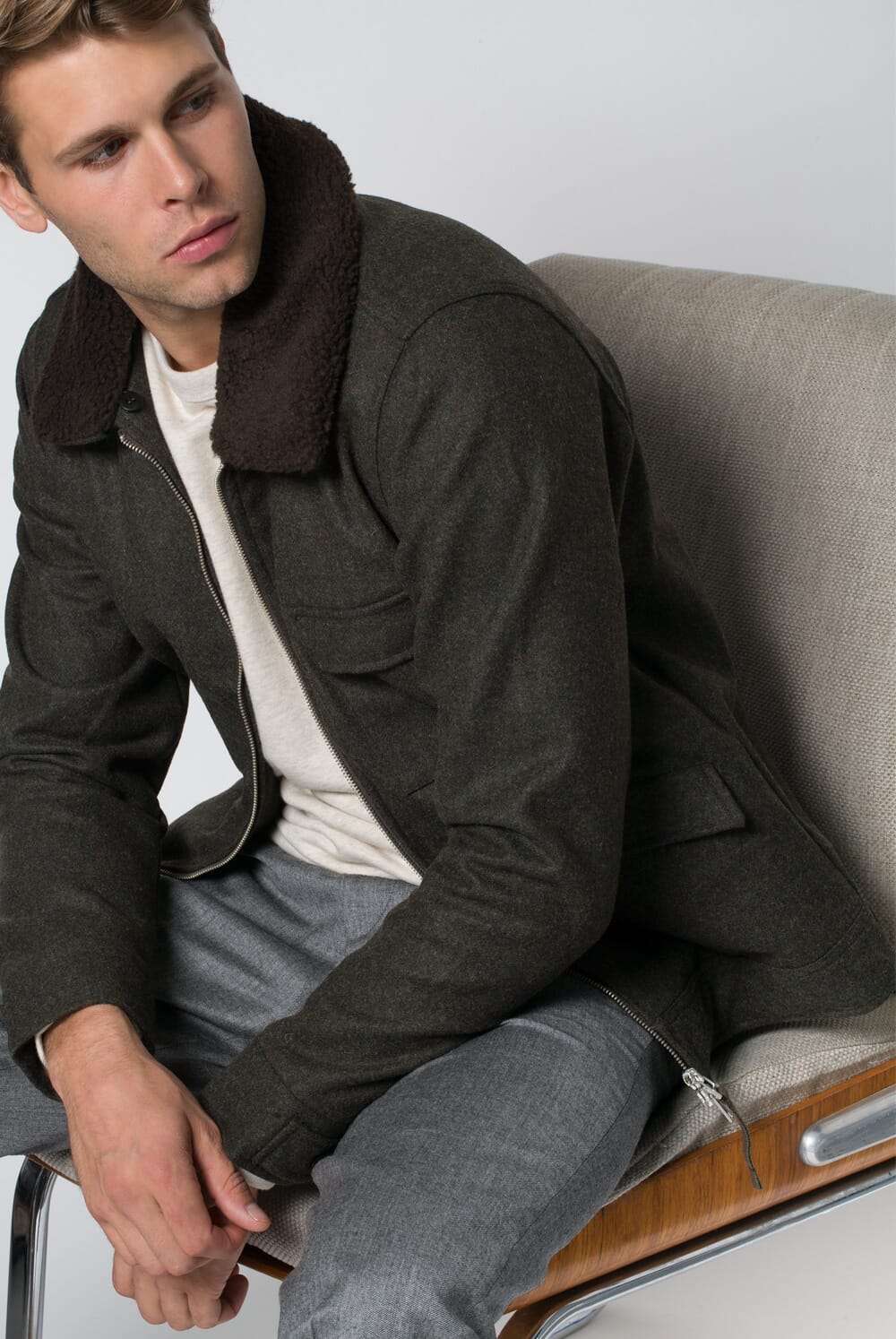 Yet Universal Works manage to reimagine the array of workwear silhouettes to fit contemporary needs; and in doing so, the British label has produced another impressive Autumn/Winter collection of real, honest clothing. Alongside the return of Universal Works classics – such as the Bakers Jacket and the Fine Cord Overshirt – the Autumn/Winter collection includes a range of new speciality pieces, including the Olive Melton Battle Jacket - which is this week's top pick in the OPUMO store.
The Universal Works Battle Jacket leans towards the military-inspired scale of workwear courtesy of its classic Harrington shape and its utilitarian details, namely the angled pockets and squared flaps. The brand's obsession with classic textiles and subtle twists also make the Battle Coat a perfect addition to any seasonal outerwear collection. For instance, its luxury Melton wool construction and removable fleece collar ensure the jacket can be easily dressed down with a simple crewneck sweater, like the White Melange Sweat from NN07.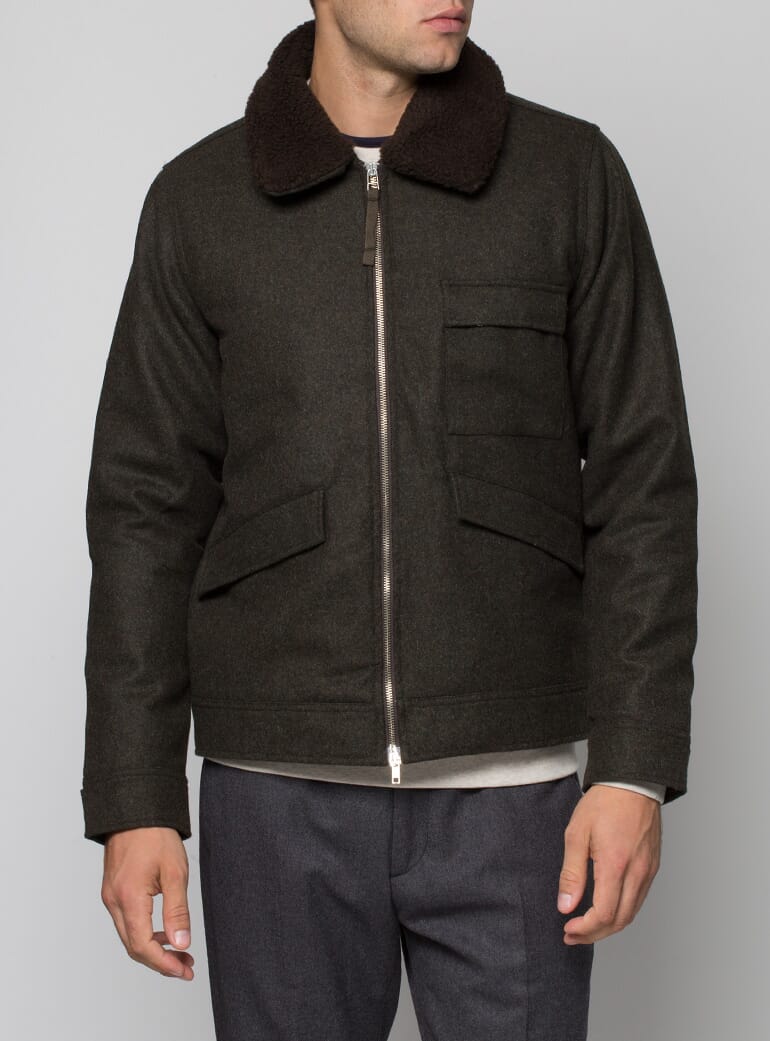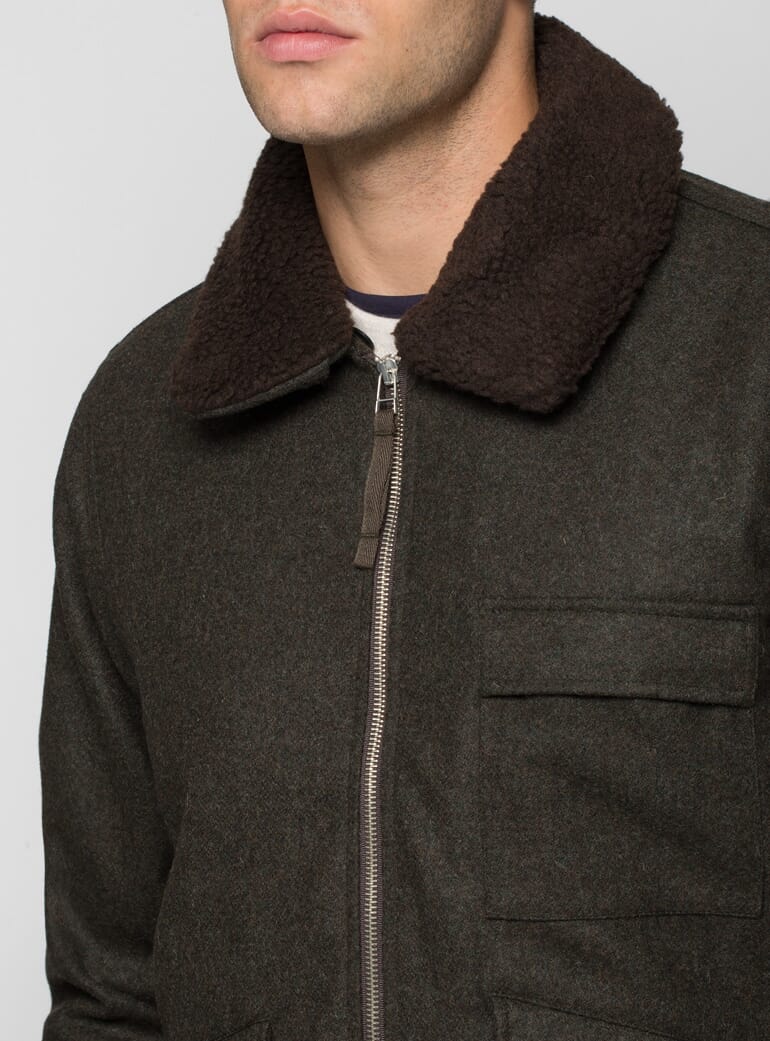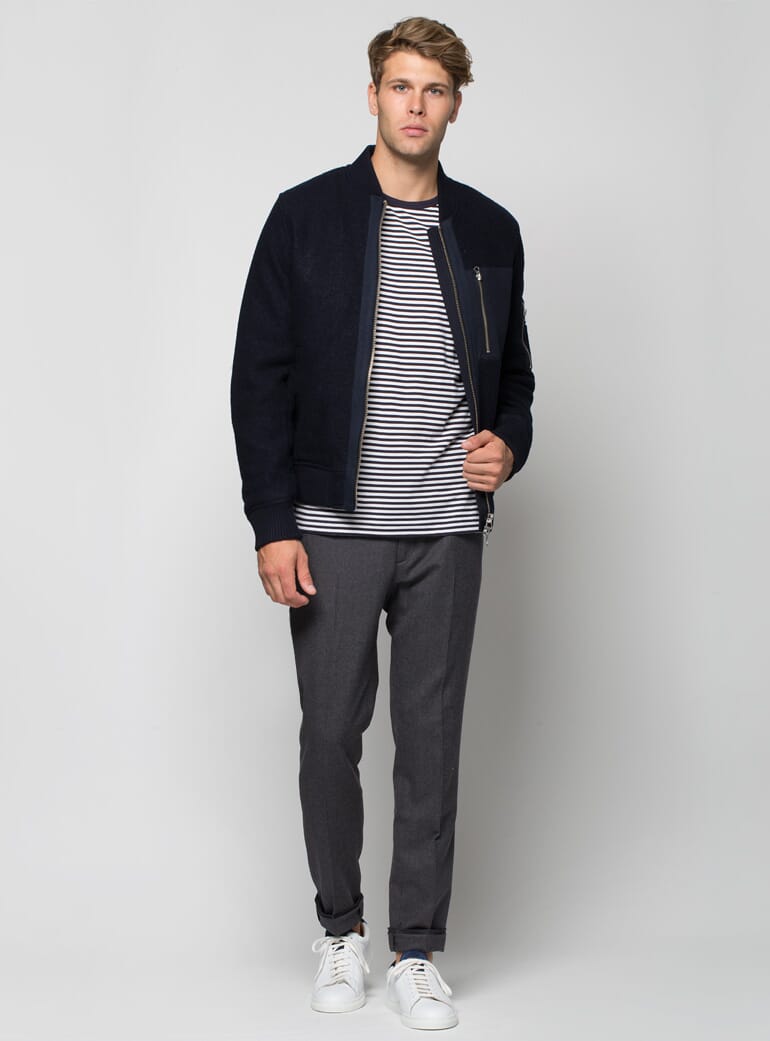 There's also a cavalier approach to mixing and matching influences when it comes to workwear, so we paired the classic olive-coloured coat with a tailored Soho Grey Trouser from NN07. In appearance, the versatile grey shade acts a complement to the Olive Battle Coat, but it also provides a sense of experimentation that is easy to wear, easy to get right and easy to look good in.
Shop the entire look online at OPUMO and for my style inspiration, check out the 'How To Wear: Neutrals' guide.