You think this looks like an ordinary production muscle car? Look again. This is a one off 1969 Dodge Charger Defector, a standard Charger rebuilt and reimagined by Wisconsin modifying obsessives Ring Brothers. Here's what makes it so unique.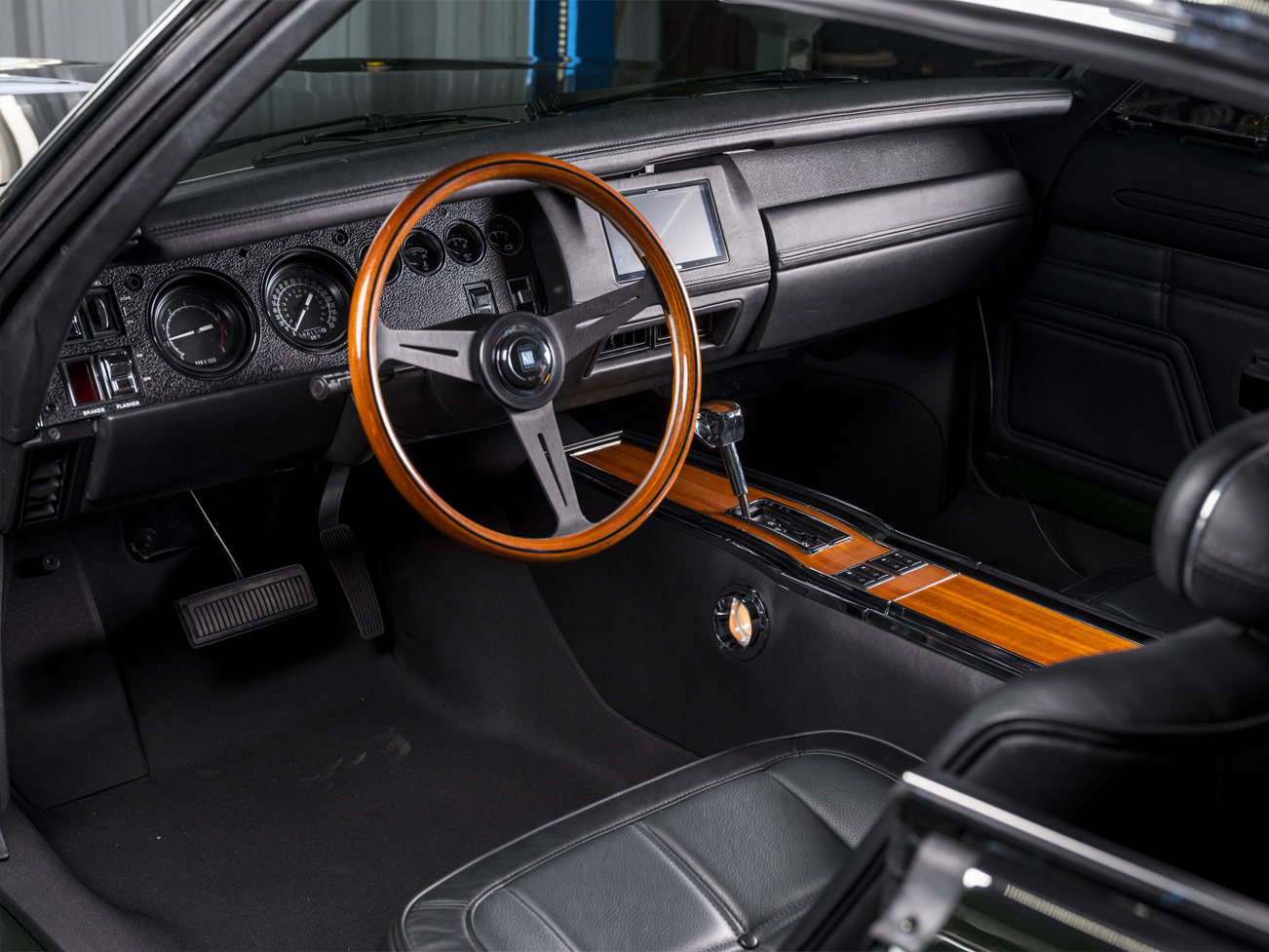 Aggressive Re-Styling
The Defector is shorter by two inches, yet has a three inch longer wheelbase than a stock Charger. Underneath is a specialist subframe by Detroit Speed. The front valance, giving the car a pugnacious nose, is unique. No less than 4,700 hours went into creating the Defector.
Meticulous Defector Detailing
The classic 1960s interior has been subtly upgraded with bespoke seats, fresh classic gauges, air conditioning and a high-end sound system. The 'Greener On the Other Side' colour is unique to the Defector, while the chrome is artisan made. The rims are bespoke too.
The Vital Statistics
Lift the bonnet to view a contemporary 6.4 litre V8 race-tuned by specialists Wegner Motorsports. The standard engine touches 485bhp so expect this one to pump out more than 550bhp. Ring Brothers don't list a top speed but we'd expect this extraordinary machine to hit 150mph with ease. Drive shaft? Carbon fibre, of course.