A visionary is defined as 'thinking about or planning the future with imagination or wisdom', or better still, 'relating to or having the ability to see visions in a dream or trance, or as a supernatural apparition.' A 'visionary', therefore, is a fitting description for the team at Classic Ford Broncos – who go above and beyond their name to create machines that are unlike anything you will have seen before.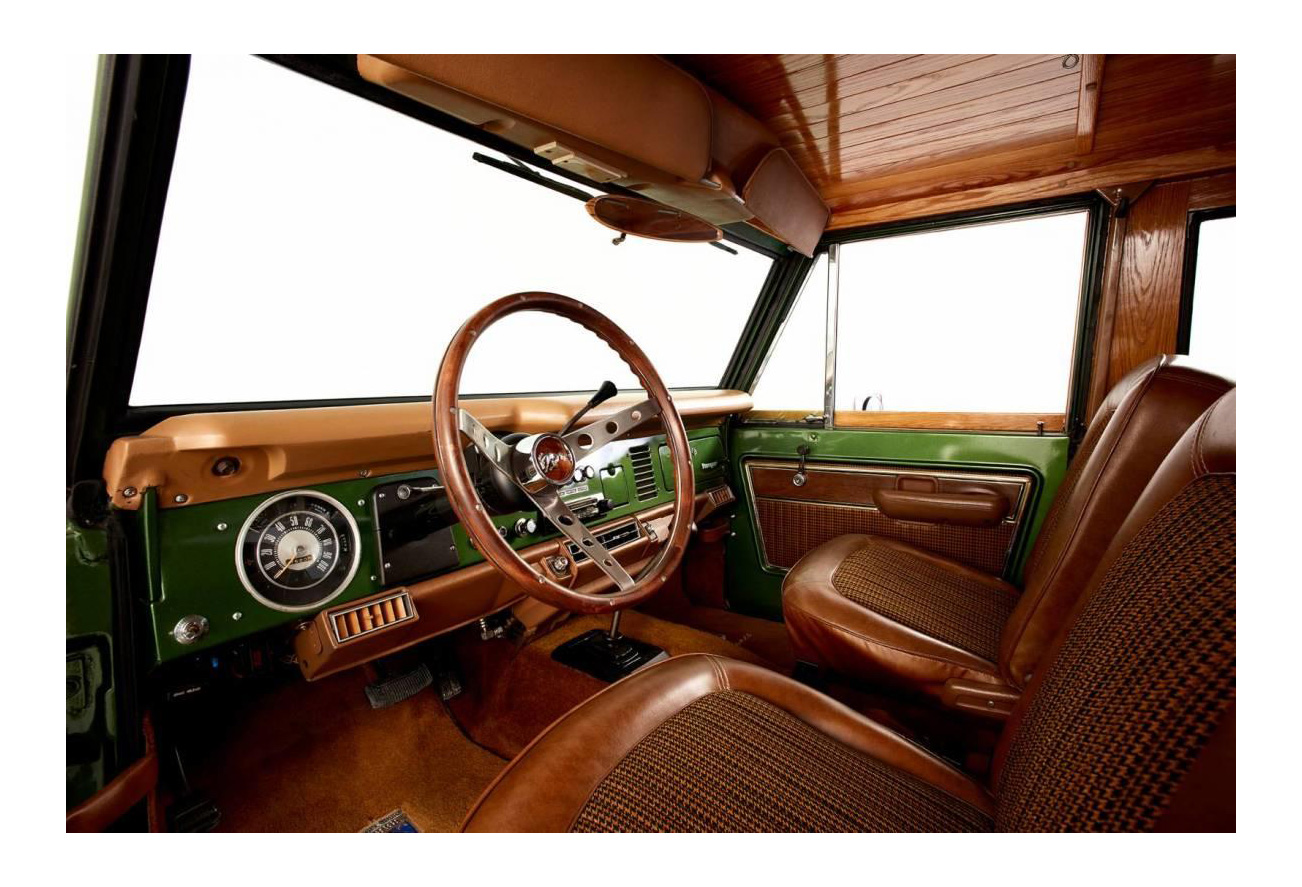 Their latest project is a perfect representation of what the studio is good at; pushing the boundaries, testing our innate desires for power and pleasure and most impressively, creating completely unique machines.
Constructed from a team of expert craftsmen, the 1974 'Woody' Ford Bronco is made from real marine grade wood for a hardened, retro aesthetic. What is more, the truck is also updated with all the necessary modern amenities, including A/C, power disc brakes, power steering, and a fuel injected crate engine.
All of the Classic Ford Bronco restorations start with only the best Ford Bronco bodies and the team only work to a small volume each year so quality and exclusivity is assured. Take a closer look at the Ford Bronco Classic website for more information.
Fan of Ford? Be sure to check out the 1965 Mustang V8 Convertible.