Year: 1989 | Built by: WalzWerk Motorcycles
As tributes to the past go, this is a pretty fast one. Leading German modifier WalzWerk's extraordinary take on the BMW R100 RS looks uncommonly swift without so much as turning a wheel, oozing as much attitude as it's been losing in weight.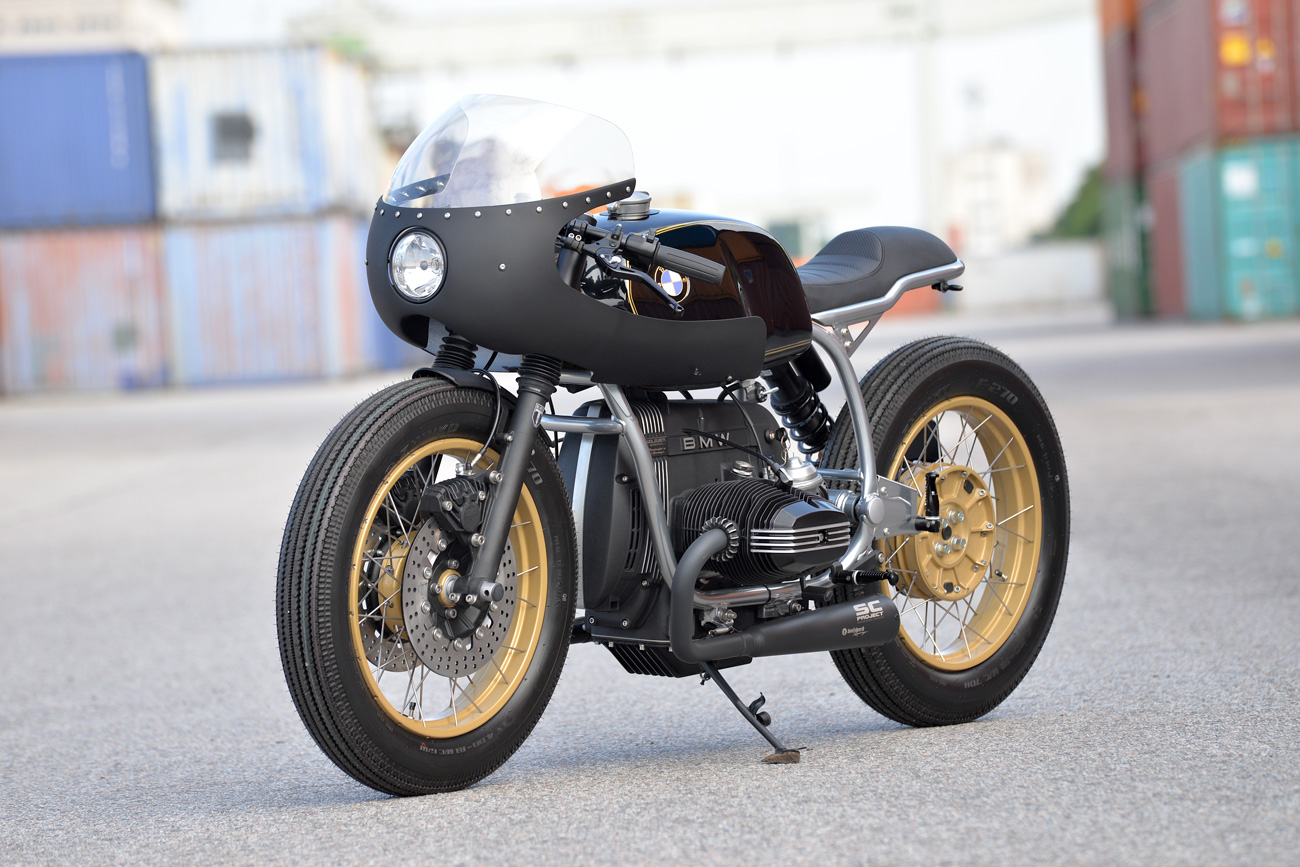 Marcus Walz founded WalzWerk to specialise in modifying BMW bikes, building 50 so-called Schizzos each year. The Monza, though, is a labour of love, a one-off tribute to the Grand Prix racers of the 1970s, named after one of the tracks at which these bikes raced, Italy's most famous, to the north of Milan. It's a name that speaks of speed.
The basis is a 1989 mono lever BMW R100 RS, these origins virtually unrecognisable in the finished Monza. The entire rear of the bike is new, using WalzWerk's own parts and a bespoke saddle. The handmade exhaust is by SC Project of Italy, in black ceramic coated stainless steel.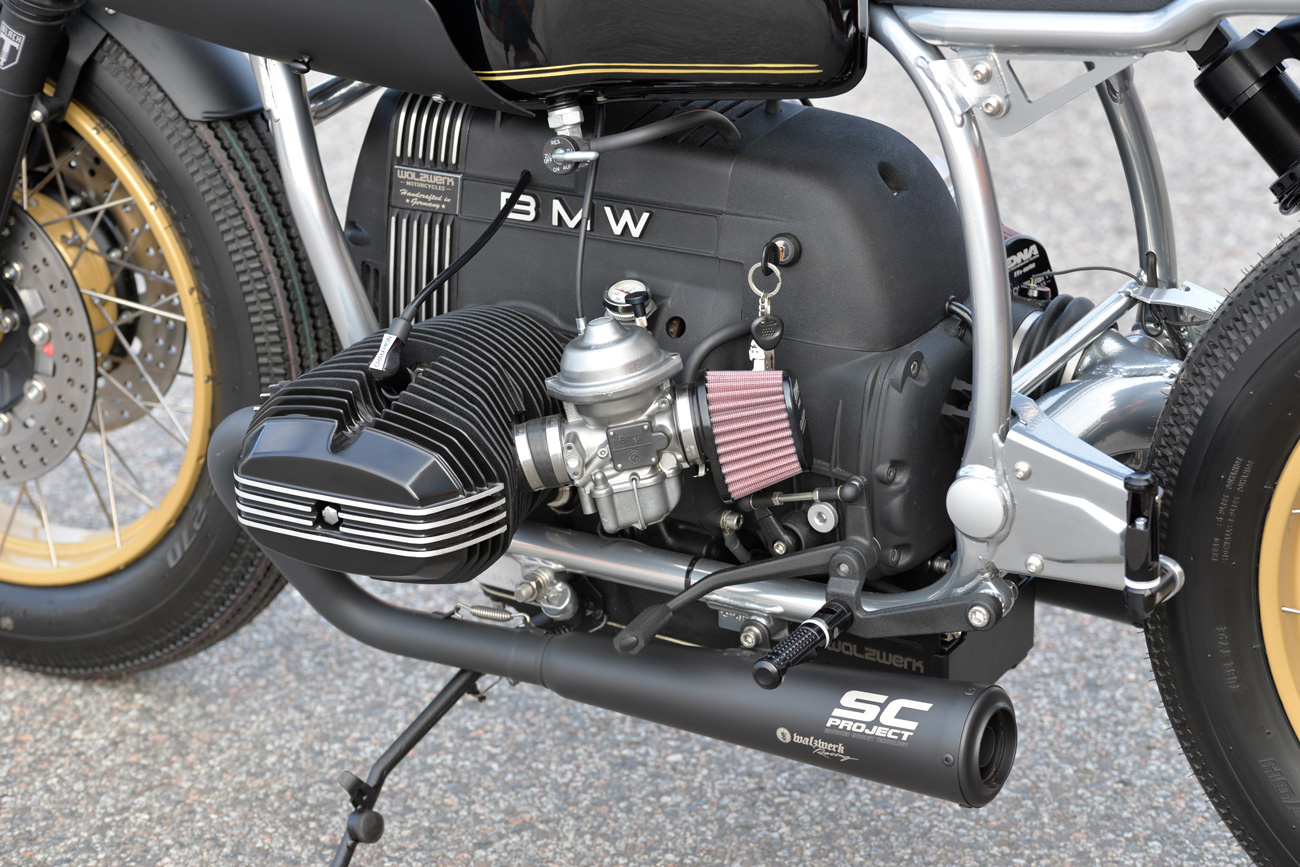 The 980 cc engine has been overhauled with lighter cranks and pistons. Power is increased from 60bhp to 70bhp, significant on such a light machine. The final weight is a mere 168kg, a saving of 50kg from the standard BMW. The Monza promises to live up to its moniker, and then some.
---
---
Touratech supplied the new suspension system, with an adjustable mono shock to the rear. The aggressive matte black fairing is a modified racing item from a Yamaha TZ250, ready for flat-on-the-tank riding as top speed approaches.
The Monza may be a one off but — just in case you've been seduced by these images — WalzWerk can supply all of the component parts for anyone with the skills — and the donor bike — to create their very own. Now, where's that spanner?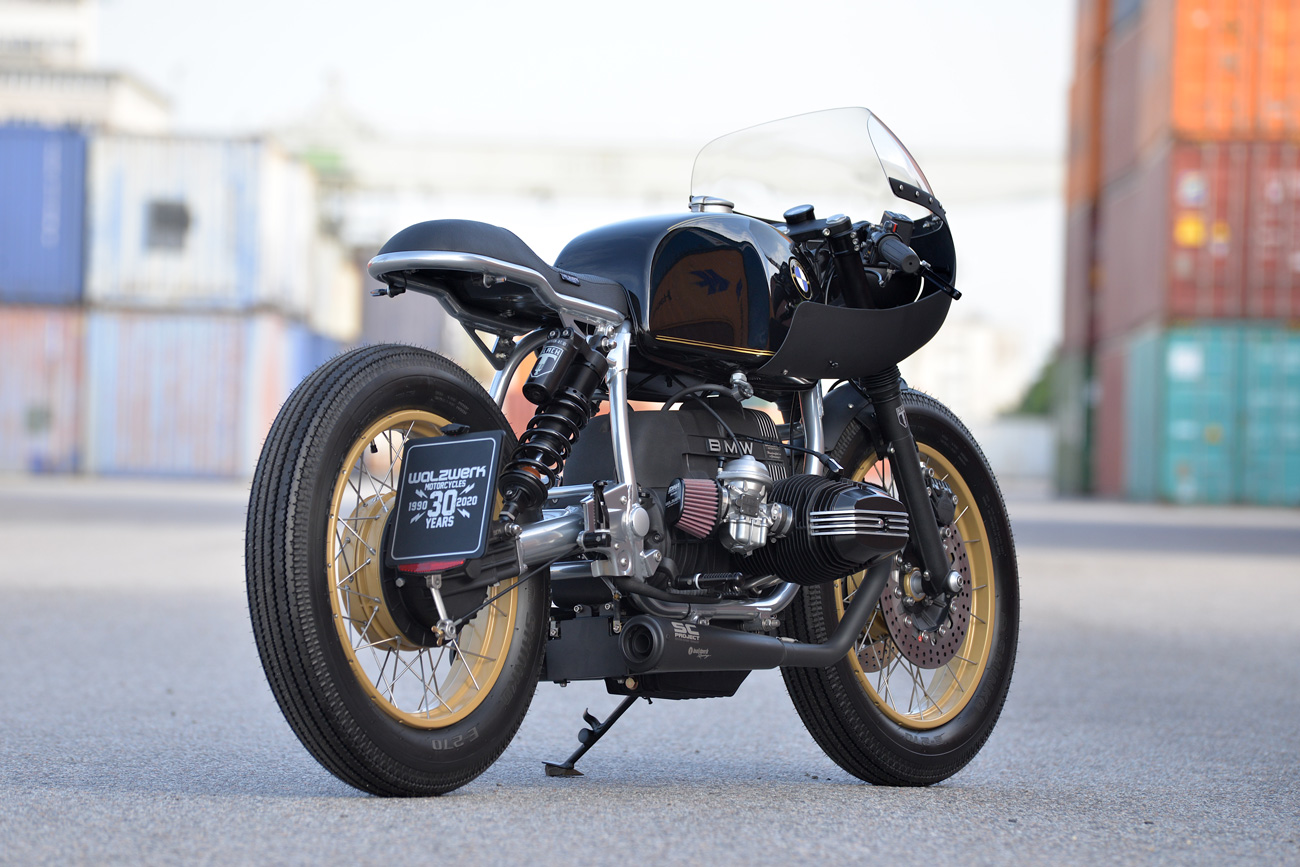 Check out another drool-worthy custom bike.
---
---