You don't often see a design brand – or any brand, for that matter – referred to as a publishing house, but that's precisely what makes Design House Stockholm so special. Design House Stockholm collaborates with more than 70 designers in the same way that book publishers work with their authors, to turn great ideas into great pieces of furniture. They really are a publishing house for the finest Scandinavian design.
Anders Färdig founded the brand 25 years ago and in that time, he has brought with him a love for clean aesthetic and the natural world, presenting a blend of the best contemporary Scandinavian design. In doing so, he has realised the unusual dreams of many designers to produce furniture and homeware that is full of depth, character and personality.
All of Design House Stockholm designs take on playful forms without losing sight of their function, bringing the pleasure of creativity and natural processes into people's homes. As you would expect, the brand boasts a formidable collection of homeware, so to steer you in the direction of a few of the key pieces – and a few of our favourites too – we've lined up five essential Design House Stockholm below.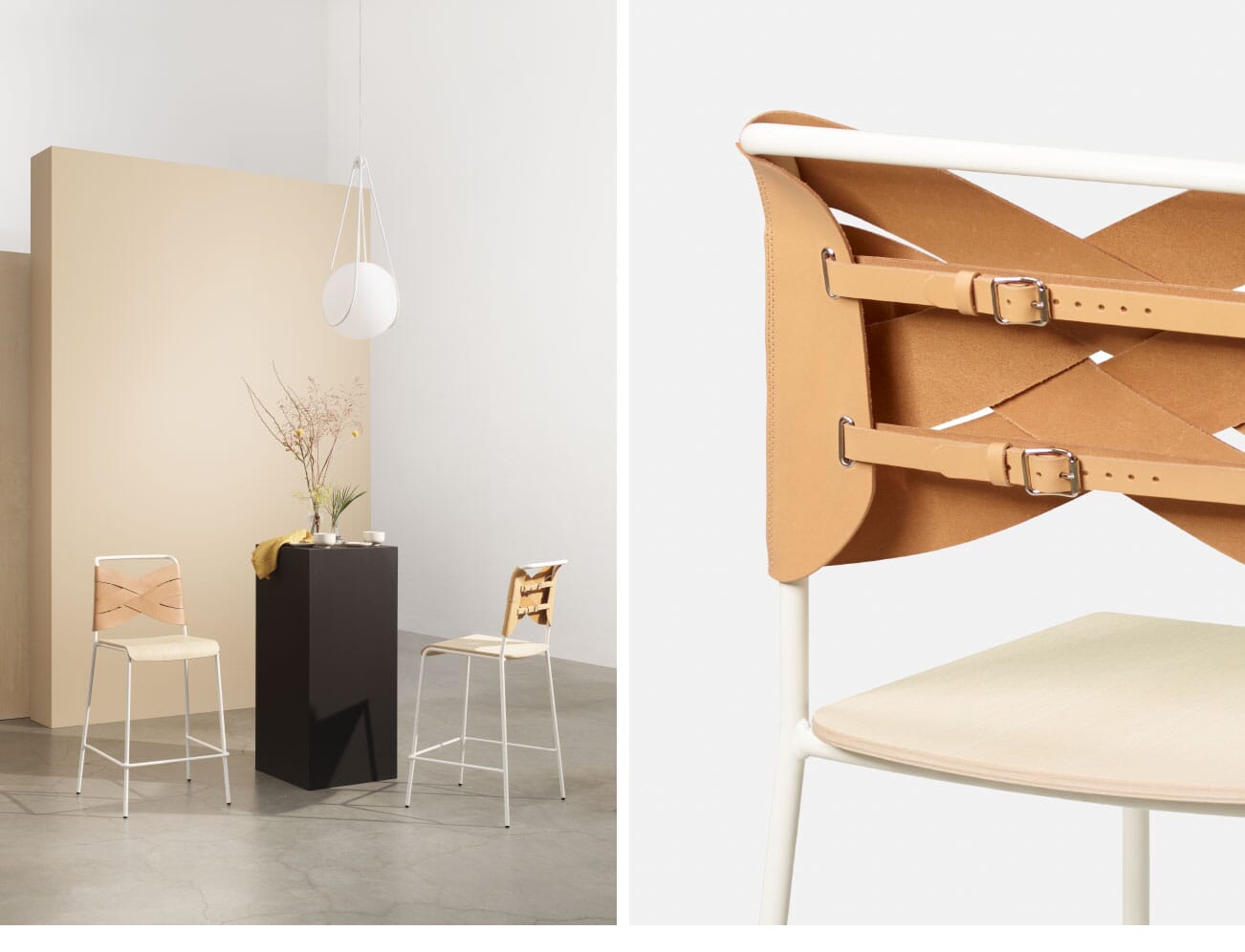 The hallmark of so many of Design House Stockholm' designs is that they can be used as statement pieces in any room but equally they just get on with doing the job they were designed to do. Including this Torso Bar Stool, designed in collaboration with Designer Lisa Hilland. Together with Design House Stockholm, Lisa has realised her dream of combining fashion and design into a stackable stool that is equally modest in its expression yet visually striking thanks to its woven leather detailing.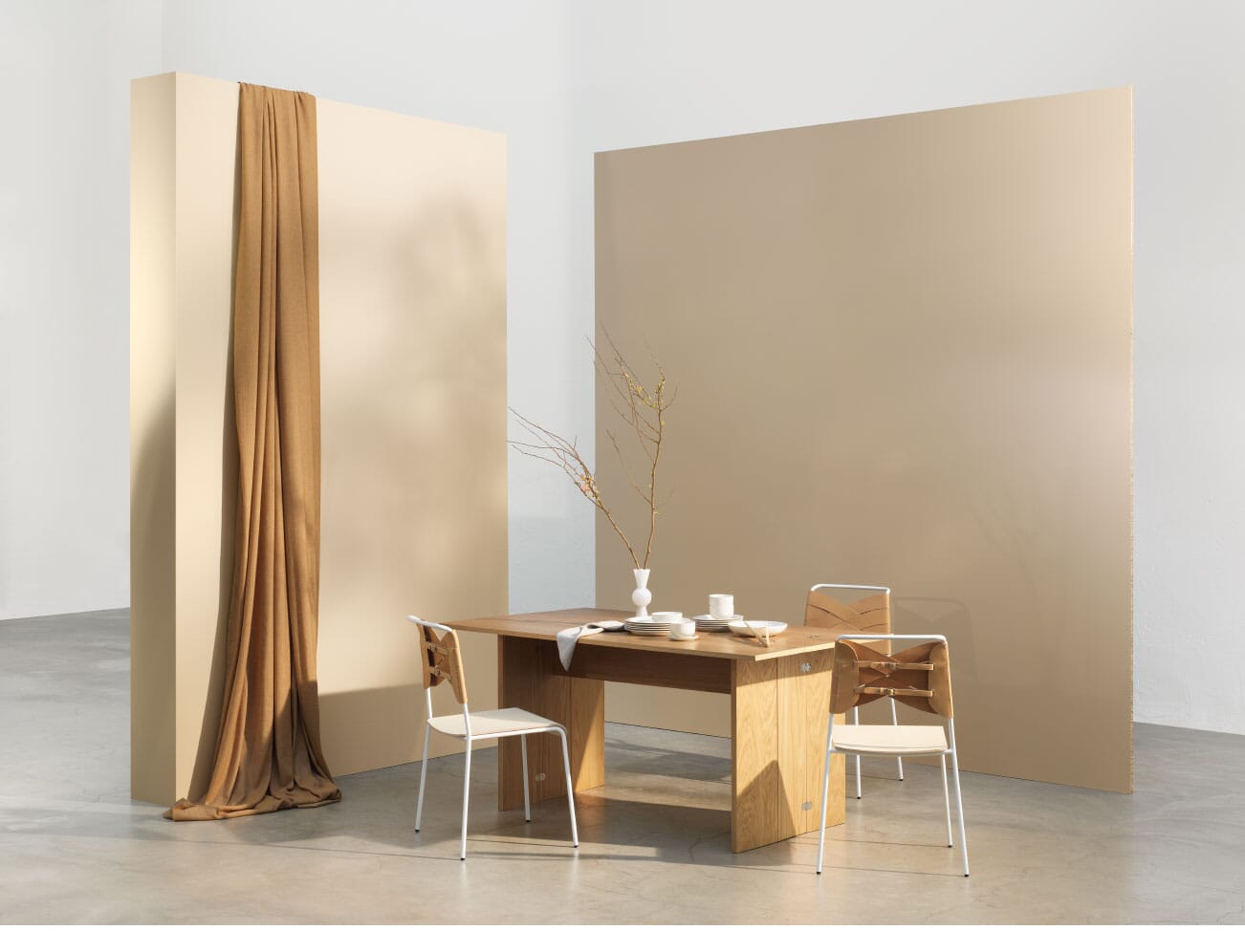 At first glance, the Flip Table may appear to be your usual well-crafted dining table, but more impressively, it solves a common problem for those in live in small homes. That's because this Jesper Ståhl-designed table is not just one table – but three; a dining table, desk and sideboard all wrapped into one. The unique and multi-functional composition gives the table a different aspect, depending on how it's set-up. It also folds lengthways to create three different sizes to suit your needs.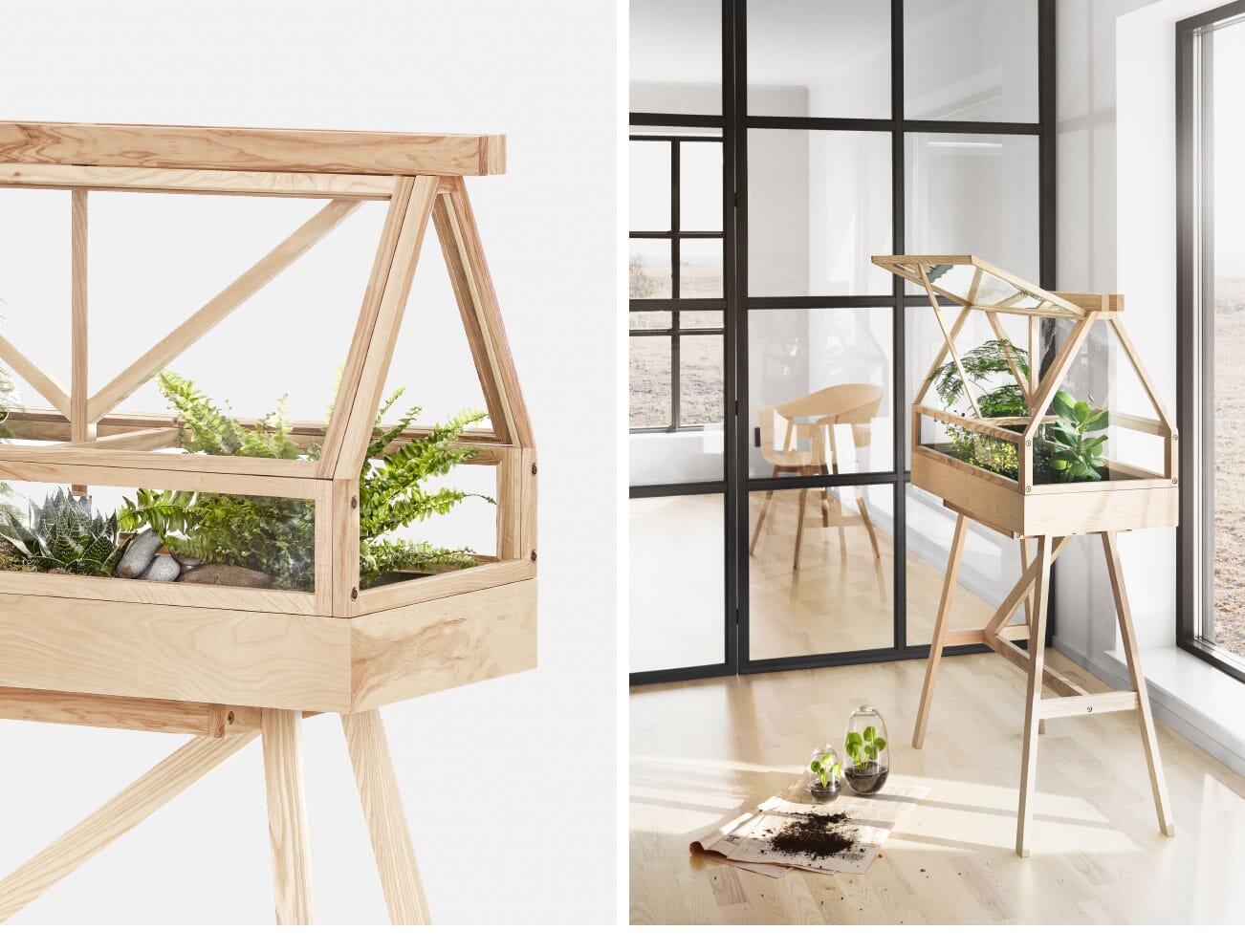 Worapong Manupipatpong and Ada Chirakranont originally created Greenhouse for the Wallpaper* magazine's annual Handmade Exhibition. The Greenhouse was their way of interpreting the concept of 'handmade' as a term that does not just concern the manufacture of the item but also the way that it is cherished. Now, the Greenhouse represents an easy way of making plants a simple and interchangeable focal point in your interior – as the intuitive Atelier 2+ design places greenery on a pedestal and protects it just as it needs to be.
Design House Stockholm changes how people live in their own spaces by encouraging habits that favour our own natural tendencies. With pieces like the Luna Pendant Lamp, you can enjoy the serenity of a moonlight-inspired globe simply for the joy of it. This Alexander Lervik-designed lamp doesn't cast any shadows, it just offers pure uninterrupted light. Thanks to its simplicity, the Luna is minimalistic and functional design to its very core.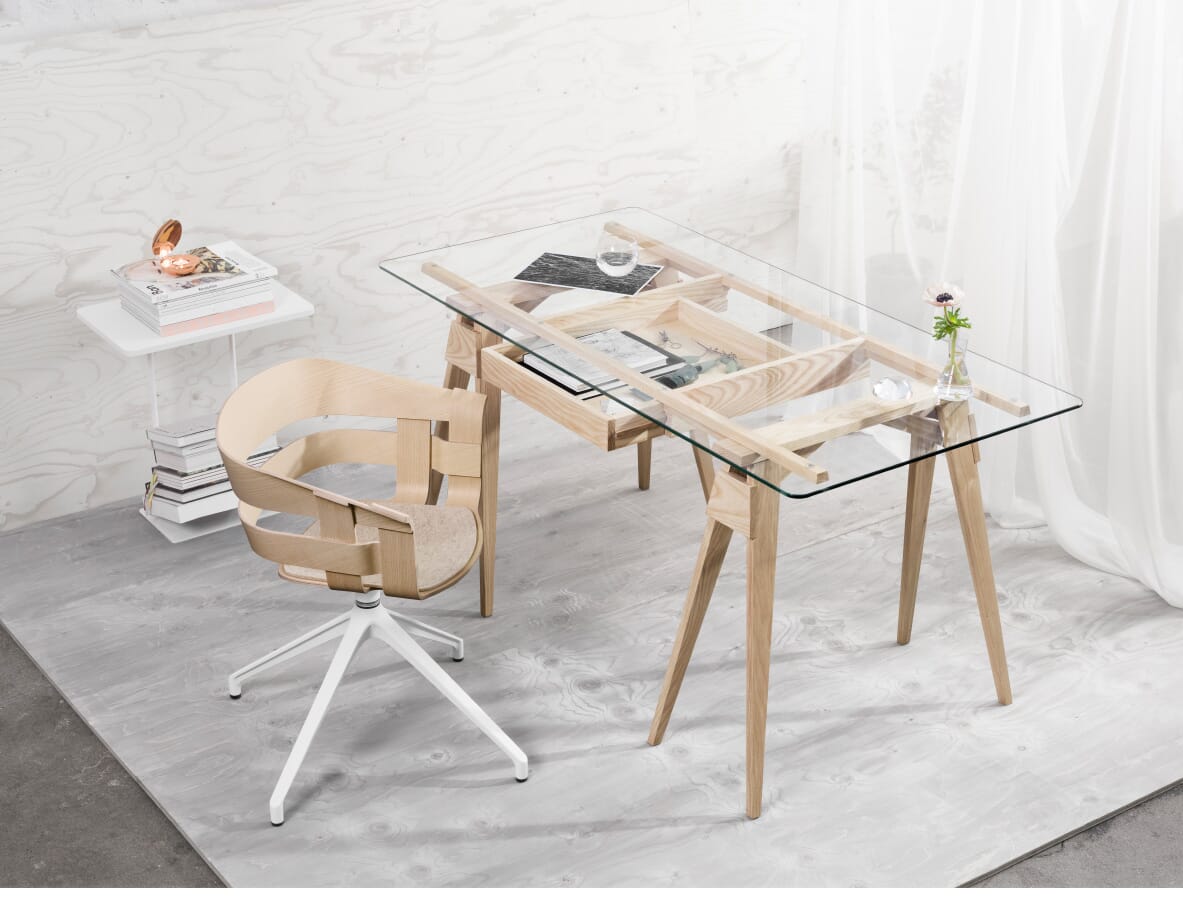 If you're anything like us and you spend a portion of your day trying to trace pens, paper and charging cables that you've misplaced, then the Design House Stockholm Arco Desk will make your life easier. Designer Chuck Mack has created a desk supported on trestles with a glass worktop that makes all the stuff you have in your drawer visible. Not only that, but the drawer is accessible from both sides of the table, and the tempered glass worktop has smooth, rounded edges to avoid accidents, and rests on small plastic distances that makes it stable.
Shop and explore the entire Design House Stockholm collection at OPUMO.
Looking for more interior design inspiration? Then check out the perfect kitchen accessories for any foodie.