Words by Alek Rose
Whether you're a lifelong foodie – well-established within your friendship group as the cook and the designated restaurant booker – or if you're testing the waters, we've put our heads together to narrow down the kitchen essentials for any foodie. From cookbooks to egg cups, we've got perfect accessories for those who prefer to be on the cooking end and those who prefer to be in the dining room.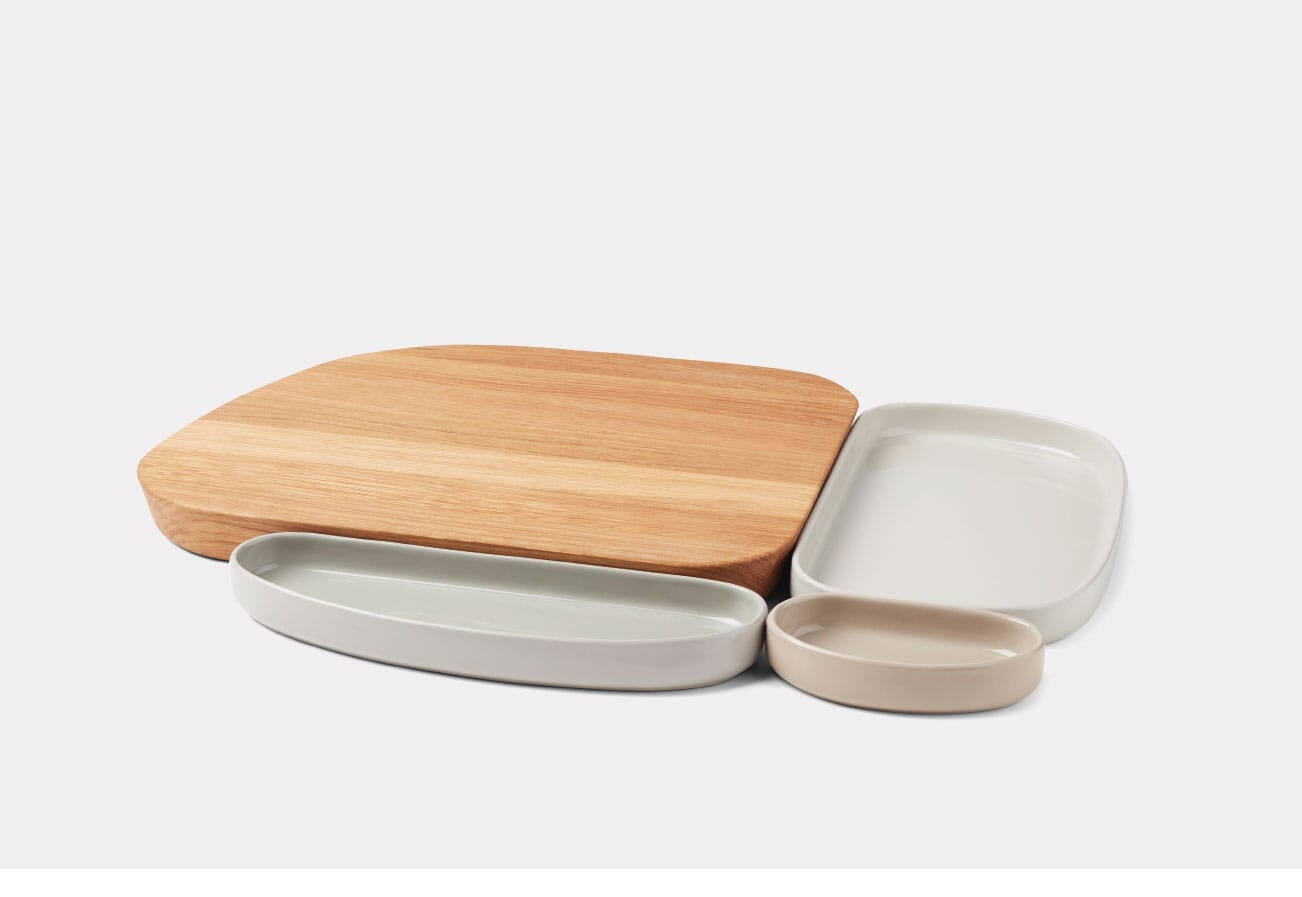 One touch of GEJST's Galet Cutting Board and you know it's the business. The heavyweight board is a lifelong investment so imbue it with great stories and better flavours. Galet comes with three small bowls that fit perfectly inside each other and also satisfyingly around the sides of the chopping board, ready for any chopped ingredients to be poured into.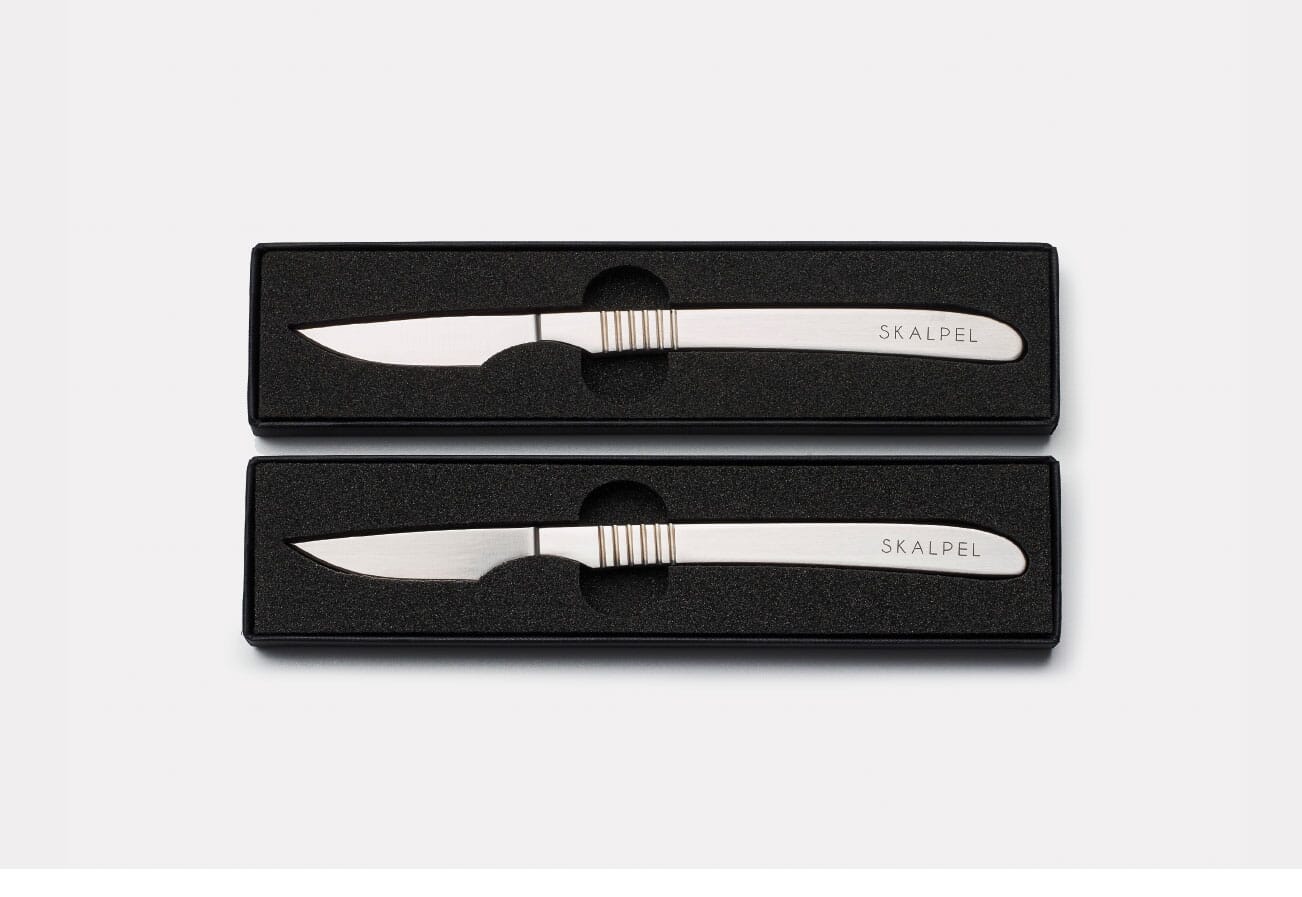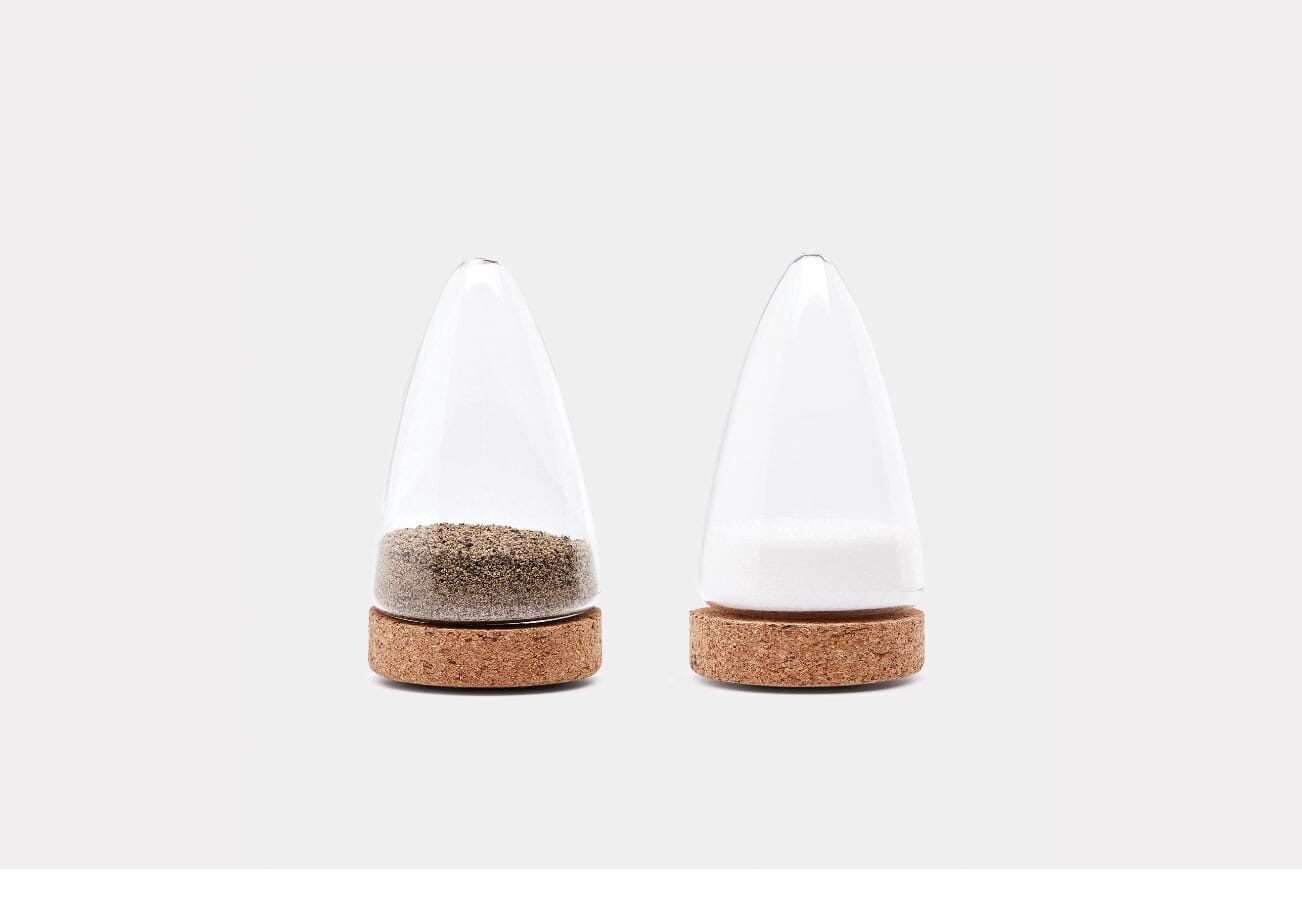 Inspired by buoys that float in the ocean - boeien means buoys in Dutch–this pair of salt and pepper shakers is produced from mouth-blown glass and natural cork. Thanks to a slightly convex cork base, the shakers will bob and move as they would in the ocean. Puik have succeeded in bring a touch of creativity and playfulness to the dining table.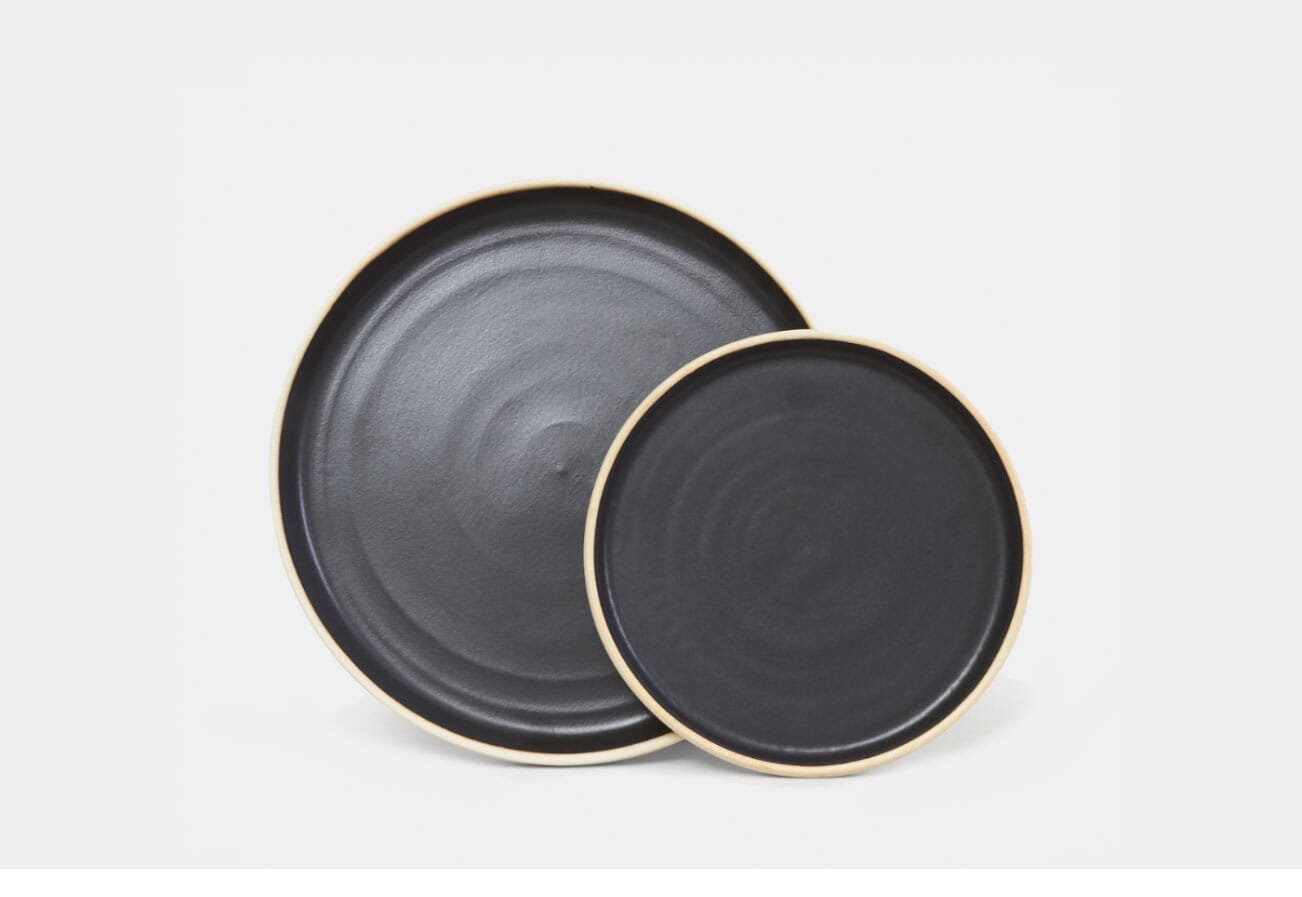 Frama's hypnotically deep black plate set is a flash of Scandinavian style for your table. The stoneware plates are known for their durability and strength, while the delicate glaze means they don't looks too industrial.

Designed by Norm Architects, Menu's Black Pedal Bin exhibits Menu's signature Scandinavian style. We didn't think we'd ever like a bin this much, but we do... Maybe it's the brushed steel lid that opens and closes with a reassuring confidence. Maybe it's the tap that the pedal needs to gracefully open and close the lid. Perhaps it's the bag-lock on the interior. It's definitely one of those features but we're not sure which.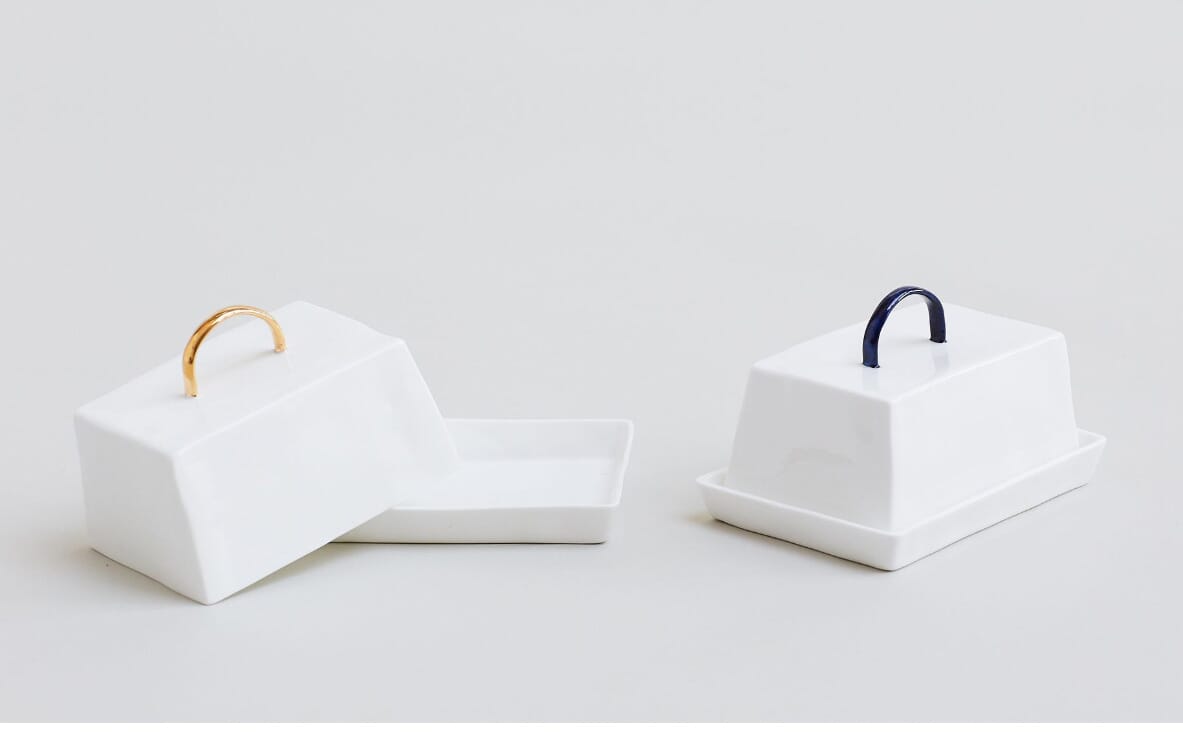 It turns out that Jeremy and Cath Brown, founders of Feldspar, are both descendants of dairy farmers. So, it's no surprise that when they realised that butter dishes had become less and less relevant, they set out to do something about it. Welcome the Feldspar Cobalt Butter Dish. This white fine bone china dish is hand painted in cobalt blue that pops out from the immaculate dish. High-quality and great-looking, could this be the revival of the butter dish?
Shop and explore all kitchen accessories at OPUMO. 
If you're on the hunt for more interior inspiration, then you'll want to read this: 6 of the best patterned rugs to transform your living space.