Founded in Denmark in 1872, Fritz Hansen has a long and illustrious history of collaborating with leading international designers to bring their visionary concepts to life – and to the spaces they help transform. In that time, the brand has enlivened many a home around the world too thanks to its standout pieces such as the Egg Chair, the PK80 Day Bed and the Swan Sofa.
Home décor, of course, encompasses many different elements of design, beyond just furniture, including lighting, decoration and accessories. That's why, we thought we'd switch up the usual Fritz Hansen focus and introduce you to some equally essential, albeit a little underrated, elements of the Fritz Hansen design portfolio. Including 5 essential Fritz Hansen home accessories from candleholders, vases and clocks that are more accessible than ever before.
+
Dark Green Kaiser Idell Desk Lamp
+
Dark Green Kaiser Idell Desk Lamp
A lot of small standing lamps are harsh, ineffective and very impersonal, as they often operate on a one size, aesthetic and brightness fits all policy. The Fritz Hansen Idell Luxus Desk Lamp defies all convention; the characteristic design, broad shade and curvy shape is warm and full of personality. Originally designed in 1936, when Gebr. Kaiser & Co. introduced it, the lamp has become a symbol of noble Germanic design, exquisite material choice and precise engineering – and it can be adjusted by loosening the clamp at the base or turning the shade. It's got the lot.
Fritz Hansen pursues the symmetry between aesthetics and functionality to create a range of elegant home accessories that have more to them than meets the eye. Just like this Sakura Candleholder. Part of the Fritz Hansen Objects Collection – small, considered items designed to enrich home – the Light Tray has multiple possibilities. Use it to light up the dining table as a classic candleholder, a decorative key tray or even as a fruit bowl. Or, it can be used as a standalone sculpture, where you simply enjoy the Japanese earthenware details for what they are.
+
White Cotton Paper Wall Clock
+
White Cotton Paper Wall Clock
If you're on the lookout for a living room clock with a design to reflect the calm and relaxation of the space, then the Fritz Hansen Paper Wall Clock has the stripped-back simplicity that you've been looking for. The clock is made out of matte cotton paper and the time is carefully embossed on the paper and only unveils two watermarks when it is held up against the light. The traditional and simultaneously innovative approach to design makes the item quite unique; a modern clock that is both decorative and useful.
When something is described as a sofa's best friend, it deserves your full attention. Not only will this Fritz Hansen Tray make your life easier by keeping all the essentials within easy reach but it's as expressive as it is functional. The handle provides an extra dimension as both a sculpture and a functional tool to move the tray around. Although, come a Sunday afternoon on the sofa it won't do much moving.
You know something has made it when it gets rendered into a miniature version. Well, now Arne Jacobsen's iconic Swan Chair – an iconic design that was originally design for the lobby and lounge areas at the SAS Royal Hotel in Copenhagen in 1958 – has been shrunk into a subtle desk accessory. Think of it as something to bring joy and inspiration to any design enthusiast's desk.
+
Black Kaiser Idell Wall Lamp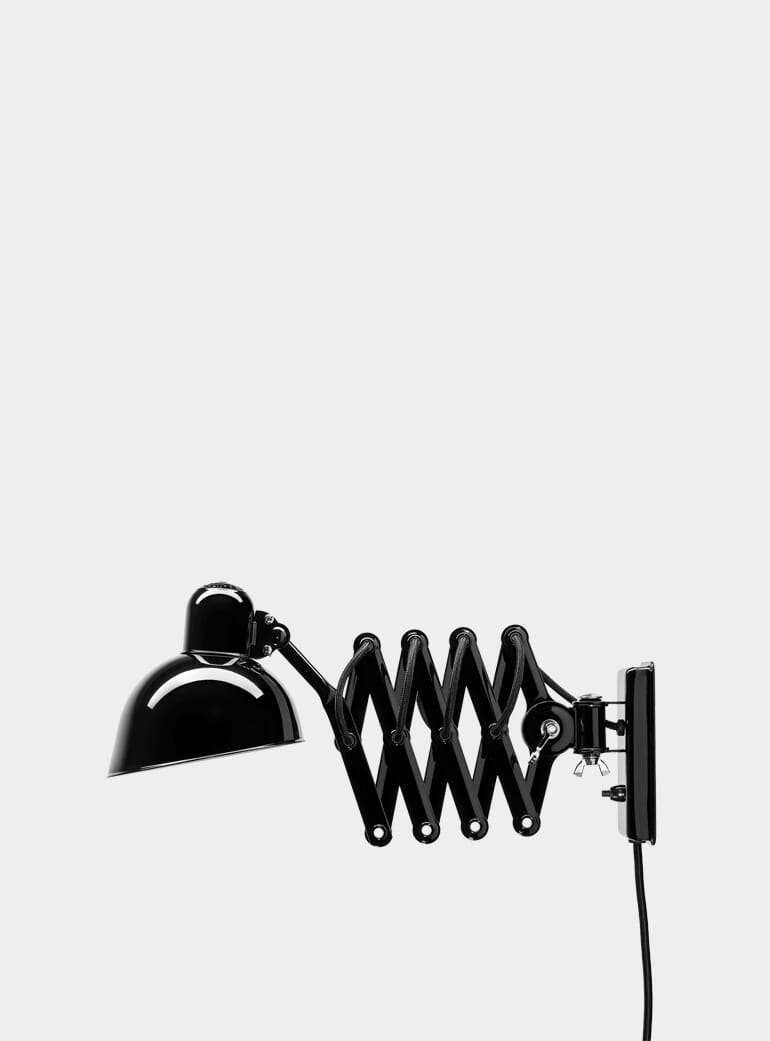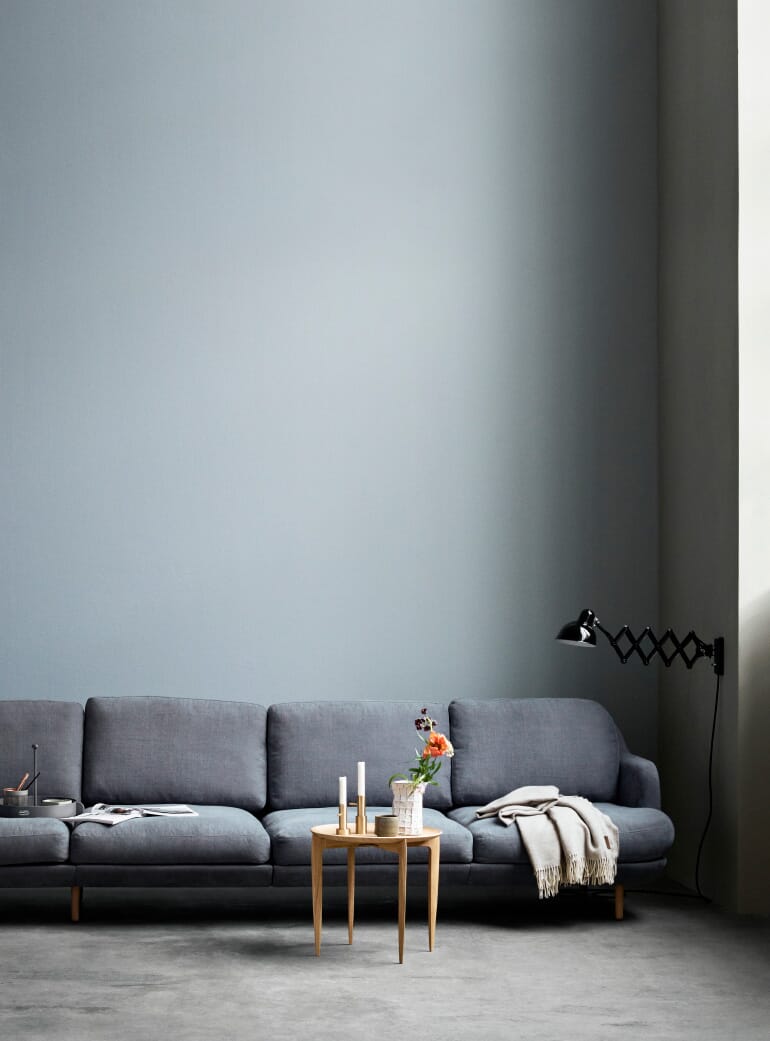 Black Kaiser Idell Wall Lamp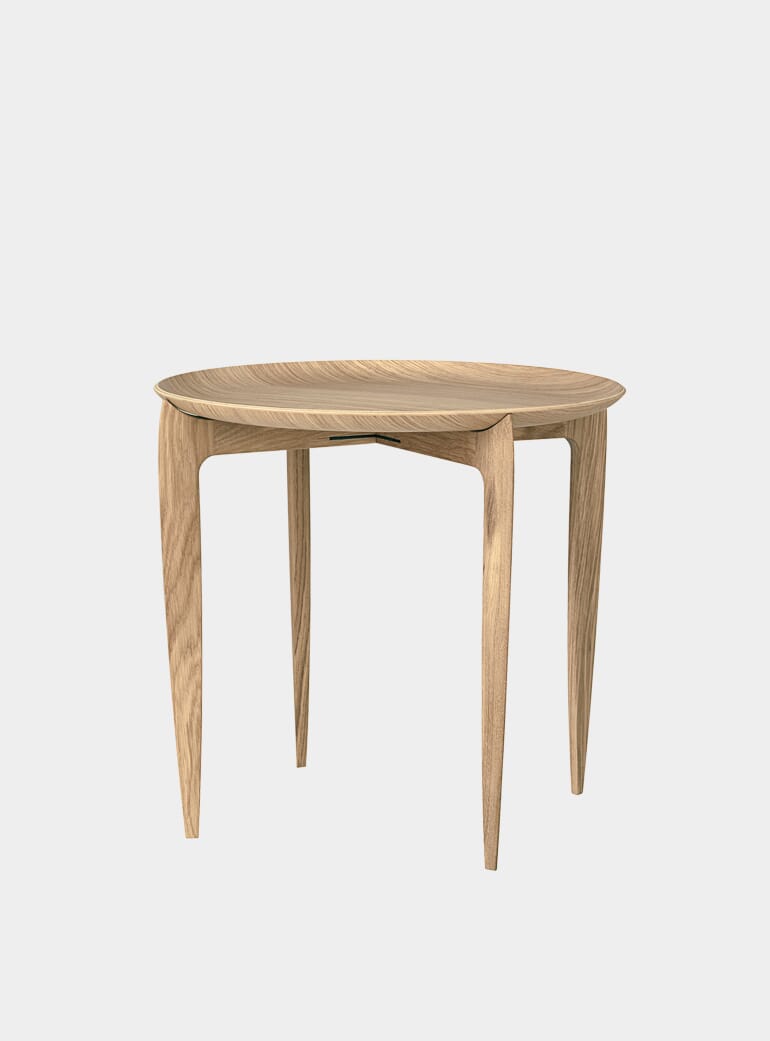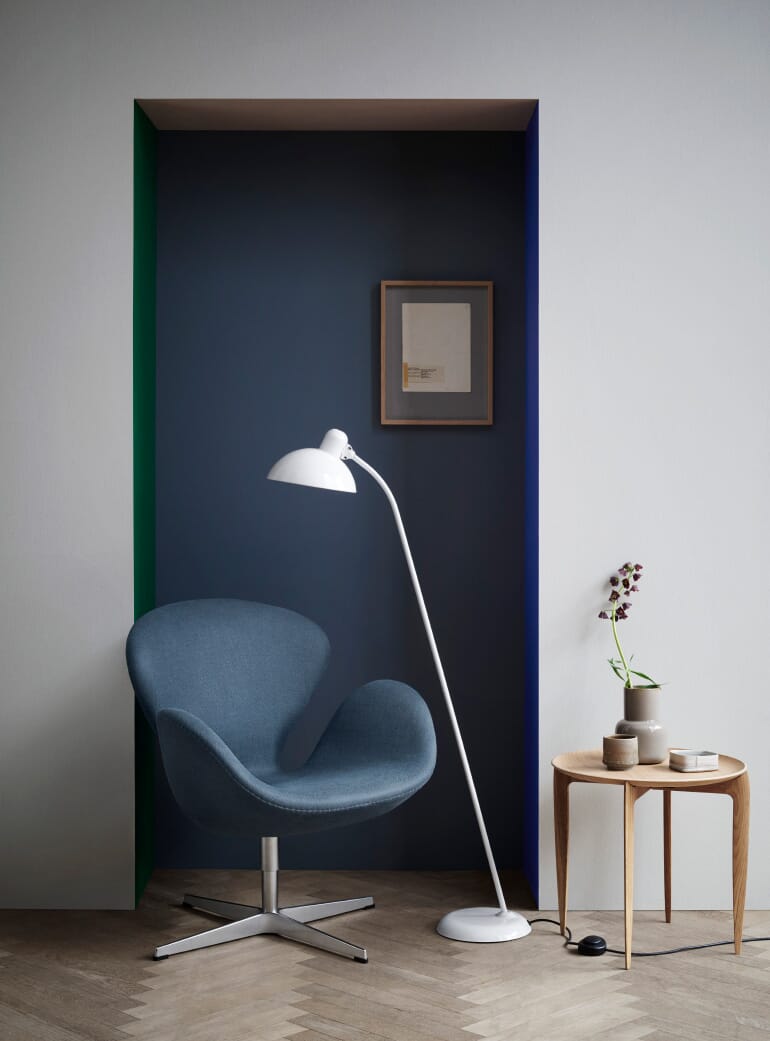 Oak Tray Table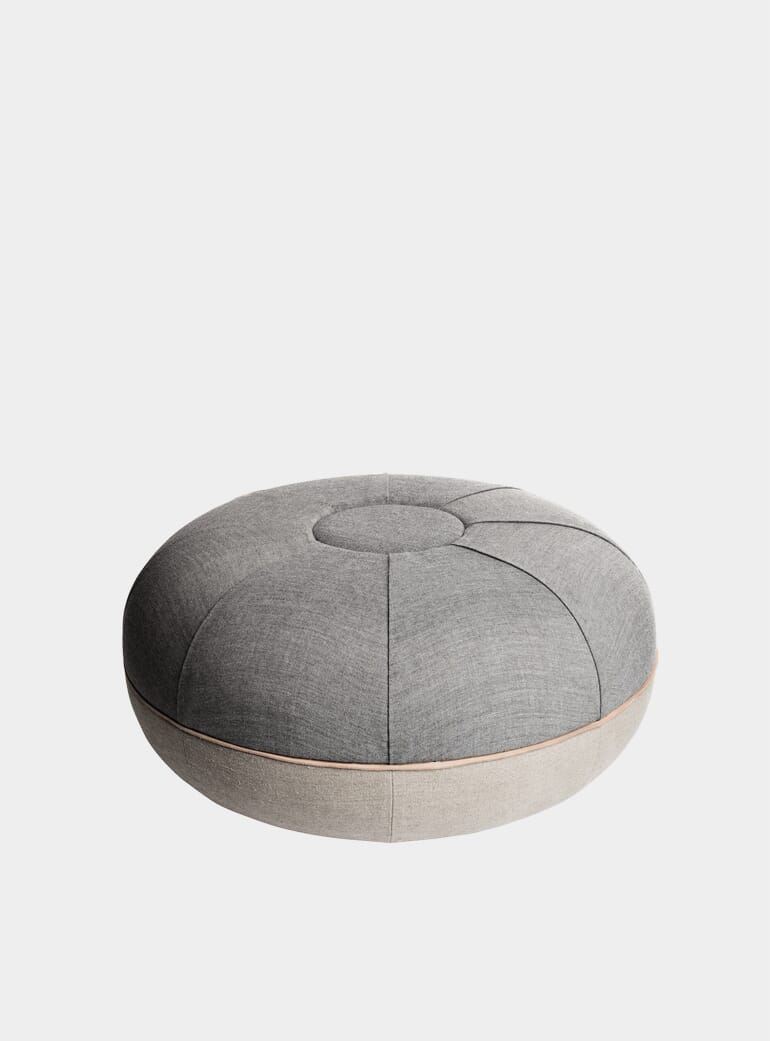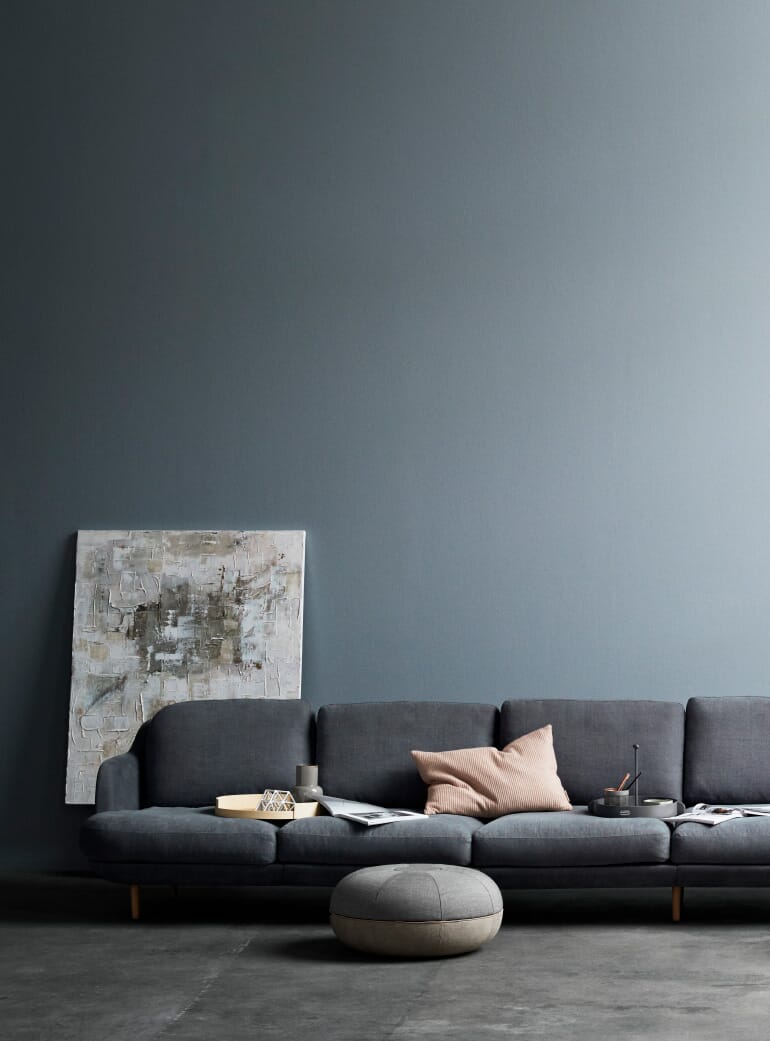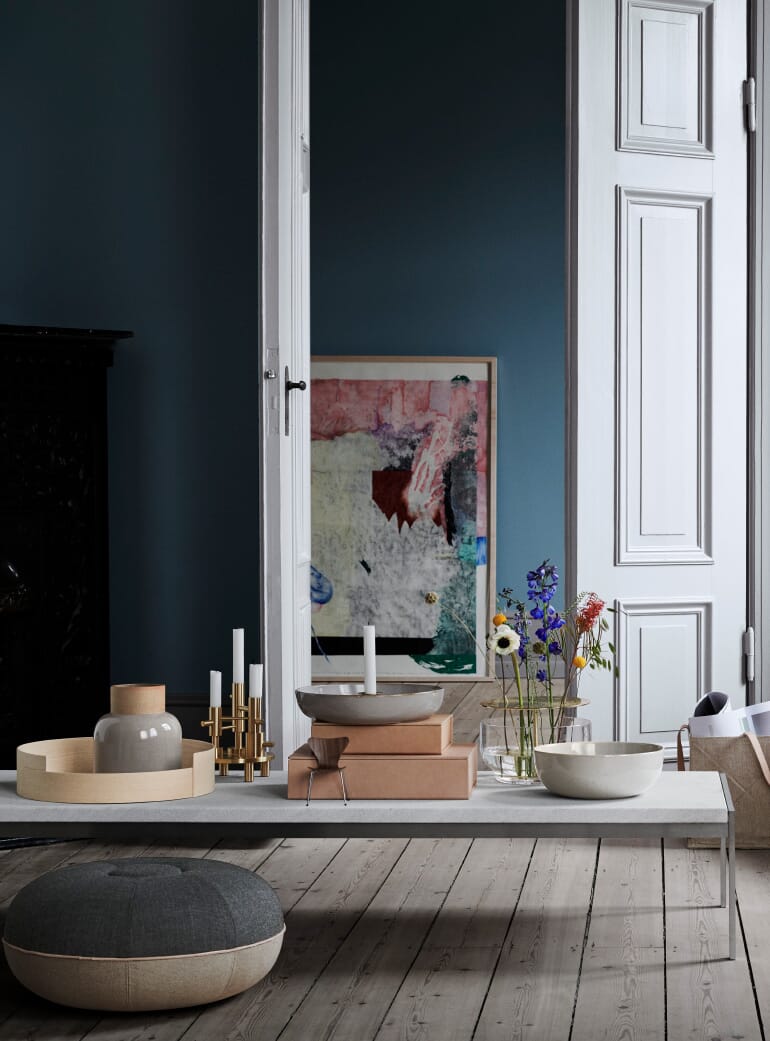 Concrete Large Pouf