It's a great thing to create a simple liveable space that you love, and we're not knocking that at all. However, you can elevate your room to the next level by introducing some more experimental pieces of furniture. A few pieces of unique furniture won't look out of place, but will accentuate the shapes and design of things that surround it. For example, if your living room is understated and classic, a statement piece will not only stand out, but will emphasise the simplicity of all of the other components in the room. To illustrate our point, we've pulled together 6 unique pieces of furniture that will be sure to upgrade your home.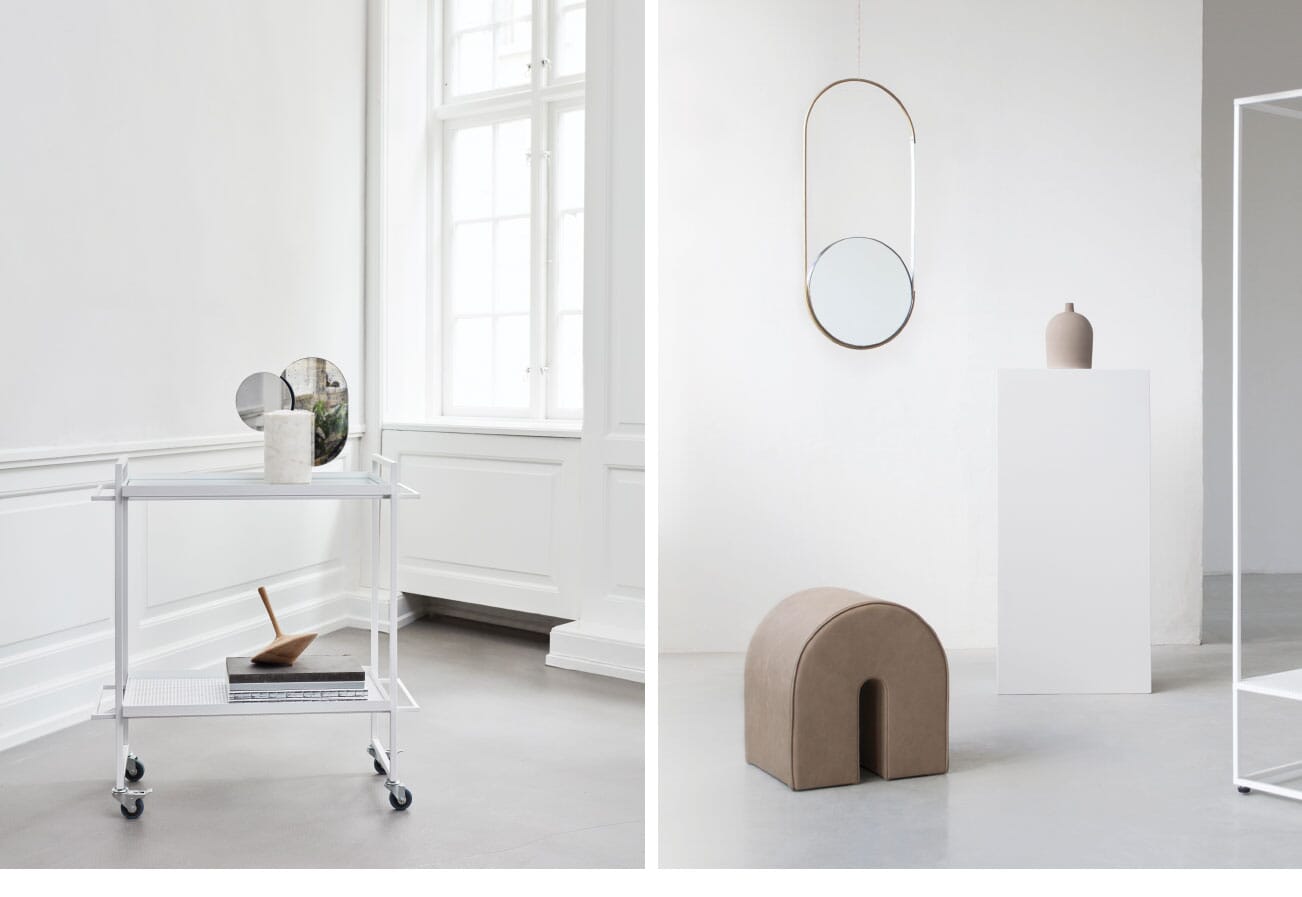 The angular make-up of Kristina Dam's bar trolley is a statement in itself. The metal construction looks clinical, but when integrated into a room as a whole will stand out, as well as being a useful and moveable serving tool. It's one of those home accessories that you will get an awful lot of use out of - especially after a hard day's work - and one that will contribute to the character of your home in the process.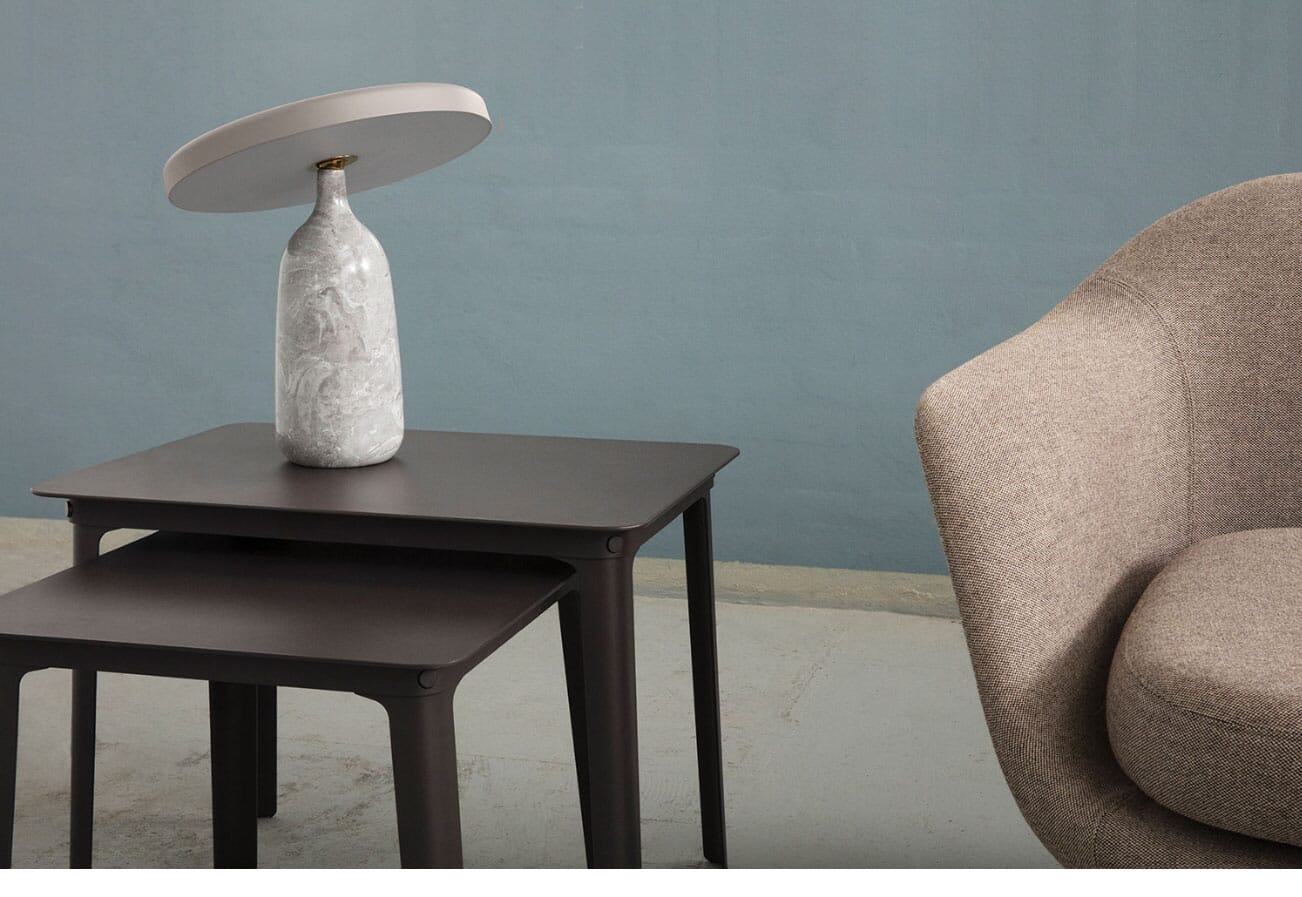 It may look simple but the intelligent design of the Normann Copenhagen Table lamp is anything but. The hand turned Italian marble base of the Eddy Table Lamp features a dimmer switch as well as a rotatable steel shade so you have complete control over the light. The design of the marble base is such that the reflection of the light causes beautiful patterns on the face of the stone. This lamp is destined to be a centrepiece of your room.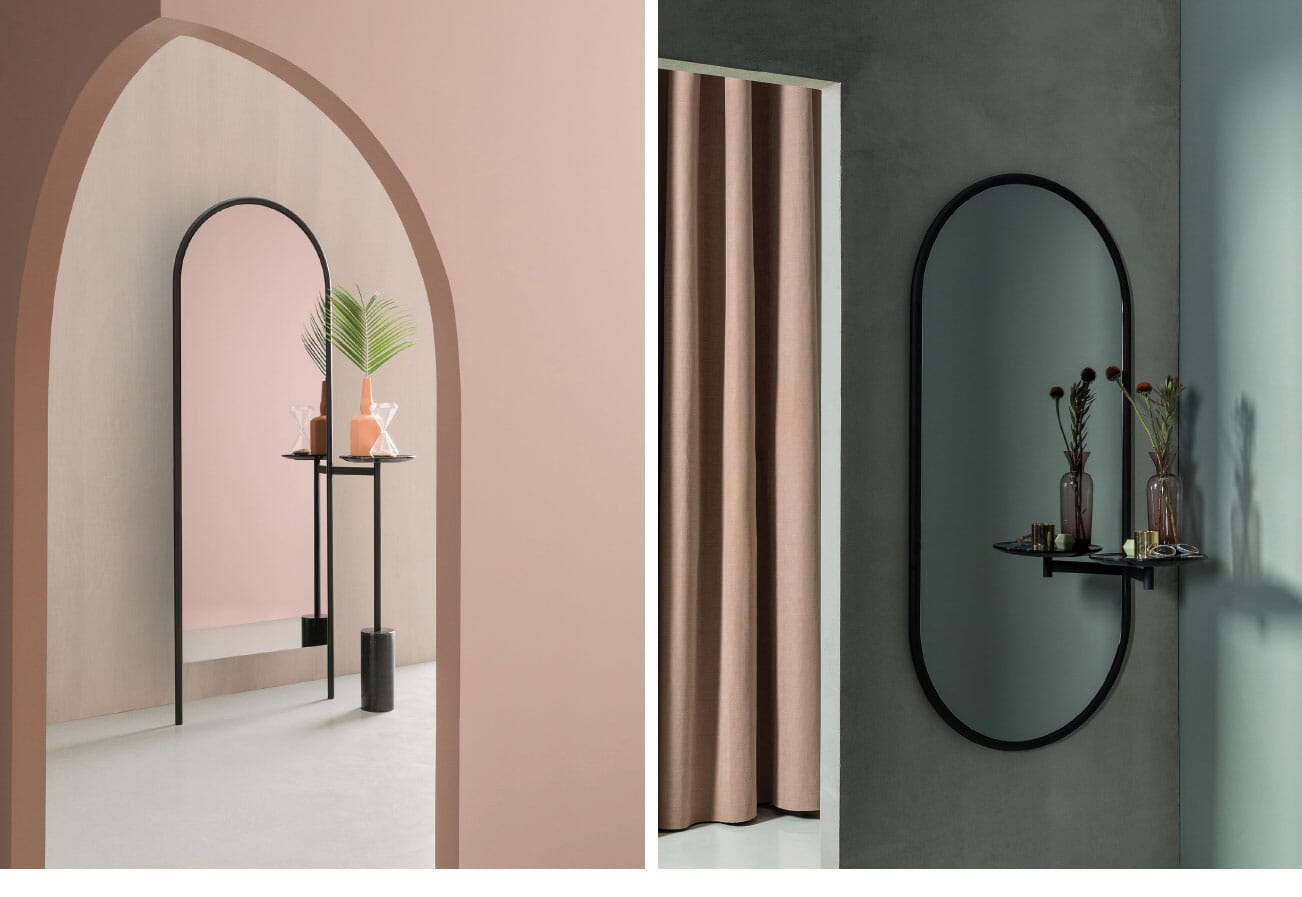 Mirrors don't always have to be big and free-standing, large or landscape - although SPO1 do also produce this design as a floor mirror - they can be a lot more versatile. This blackened steel mirror will transform a room with its soft curvature and complementing marble tray. By experimenting with space, SPO1 have created a sculptural mirror that is intriguing yet appropriately sized to sit comfortably on any wall.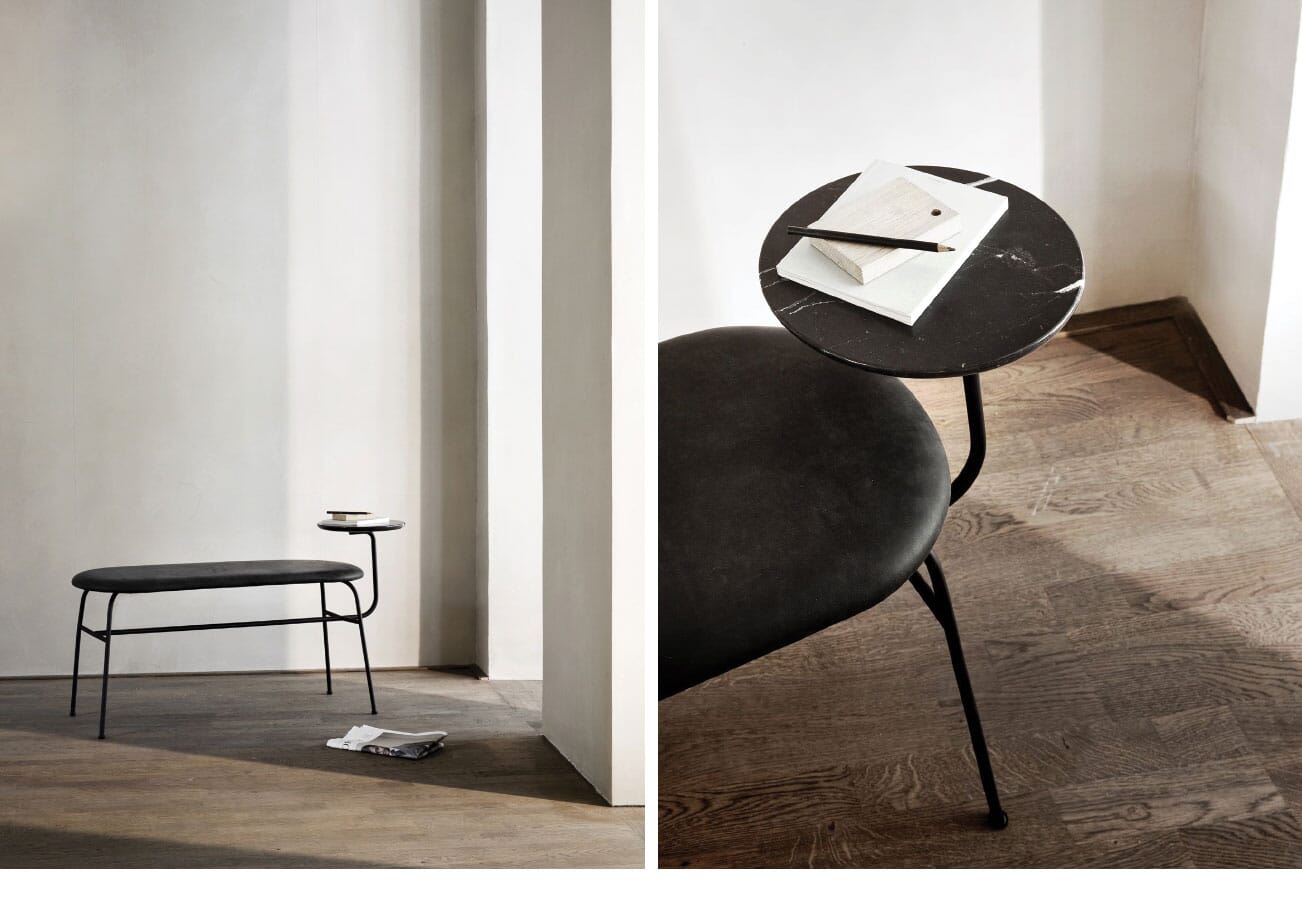 Switching up the shape of your furniture is the easiest way to introduce a new focal point to your home without drastically altering the entire dynamic. An evolution of the celebrated Afteroom Chair, the Menu bench follows the same concept; simple shapes and understated materials that pay tribute to Bauhaus and Functionalism. Simply, by reducing the amount of material to a minimum, the aesthetic appearance is enhanced to a maximum. While, the combination of a side table and bench creates a highly practical and stylish piece of furniture to suit multiple environments. You can easily move it to wherever you want, too, which is always a plus.
At first sight, this bench is a fairly standard piece of furniture but the design, mimicking a staircase, is as versatile as designs come. Use it as a storage option at the foot of your bed, as transitional furniture in a hallway, or even as a permanent kitchen bench. The simple but striking design means this bench has infinite possibilities and will look great in all of them.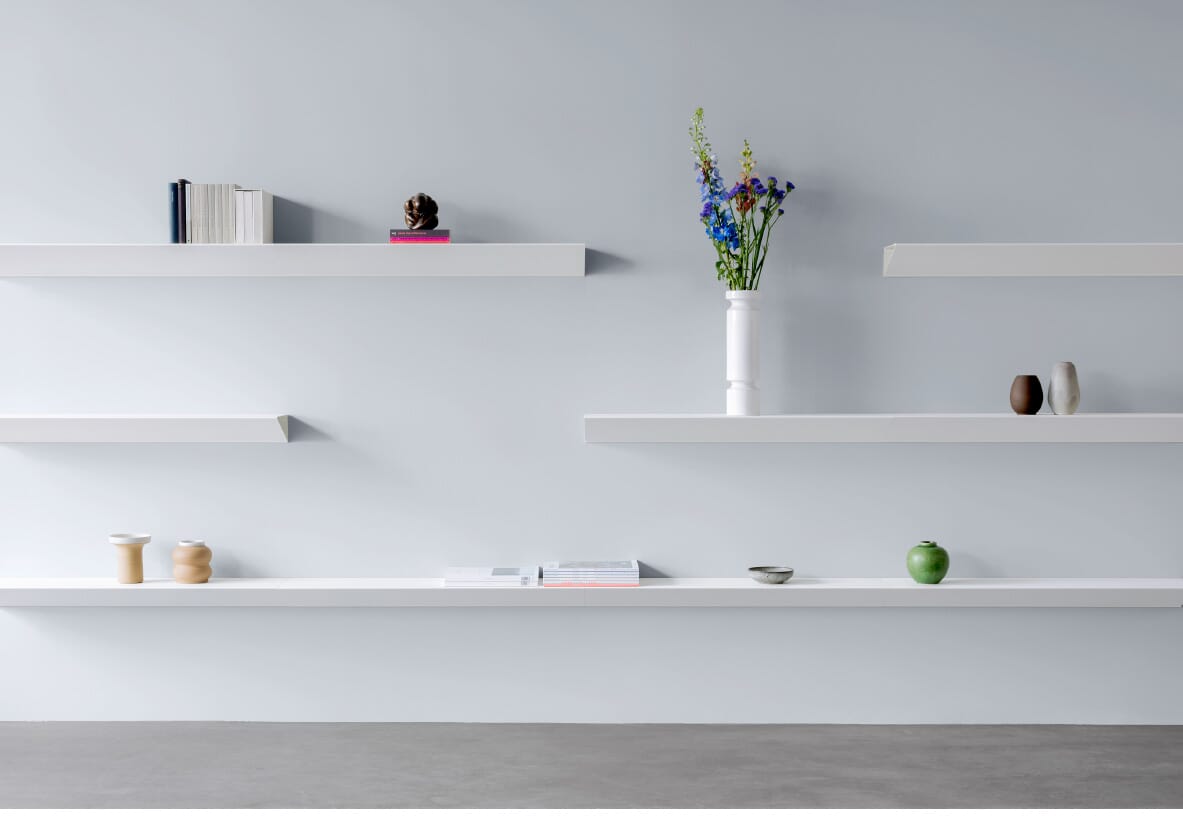 Minimal but dramatic, the Newton Shelf can be used as a single piece, or used in groups horizontally or vertically for more of a statement. The simple design consists of two sheets of folded steel, the triangular shape offering strength without taking up excess room. Its minimal design excels in simplicity as the different package setups are unlimited and the wide range of applications allow you to customise the grid however you like. 
Shop and explore more unique furniture, alongside the entire contemporary furniture catalogue, at OPUMO.