Harold Borland famously said that 'no winter lasts forever; no spring skips its turn,' which is something we must all try to remember in this current climate of incoherent weather. Thankfully, Portuguese-based automobile house Cool & Vintage – the latest to make its mark in the classic car market – is also providing a timely reminder that spring, and importantly summer, is on the horizon with its latest renovation piece – the Land Rover 109.
With a reputation for sourcing enthusiast aimed vehicles and refreshing them with meticulous attention to detail, it's no wonder the adventure advocators of Cool & Vintage have released a surf-inspired 109 to mark the run up to summer.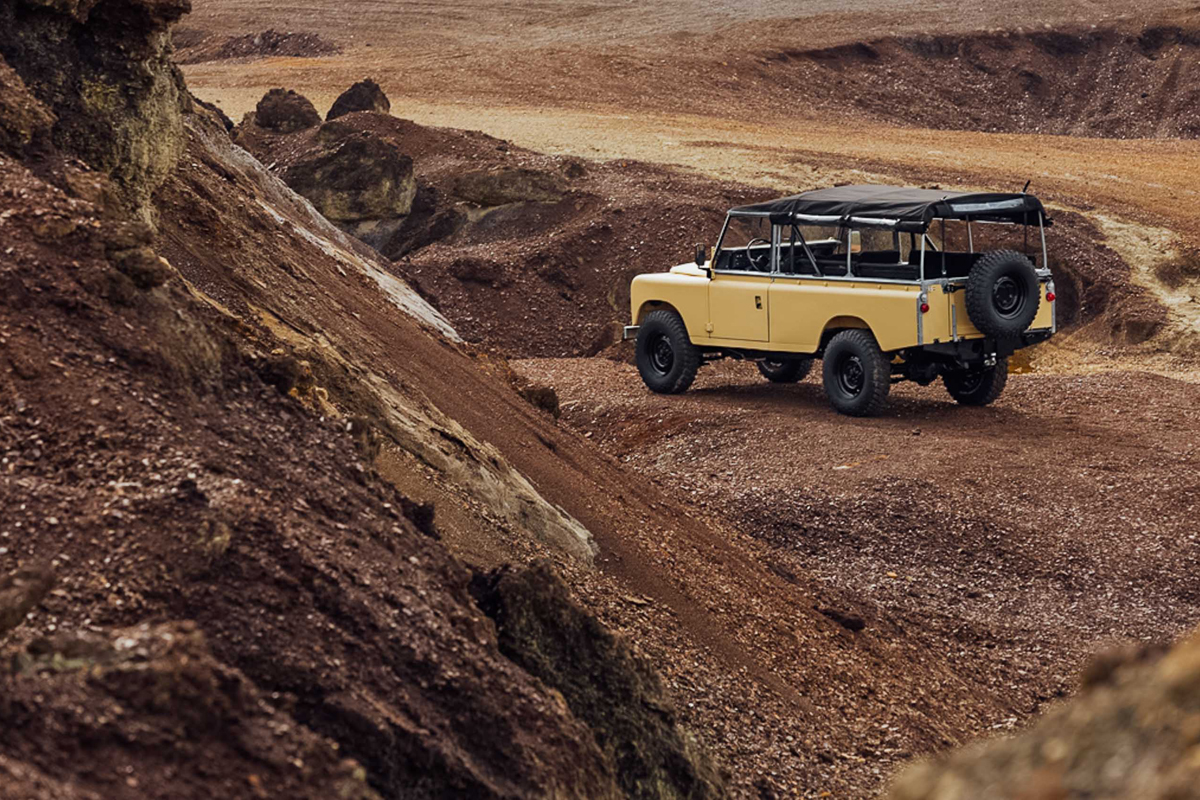 Finished in light matte yellow with custom handmade water and UV resistant seats in Dice and Onyx, the restored 109 is considered to be 'the ultimate beach runner'. Formerly owned by Portuguese TV Broadcast Company RTP, the vehicle has been fully restored with the addition of a high-quality black mohair hood, heavy duty wheels, 5 durable BF Goodrich Mud tires as well as military-style windows.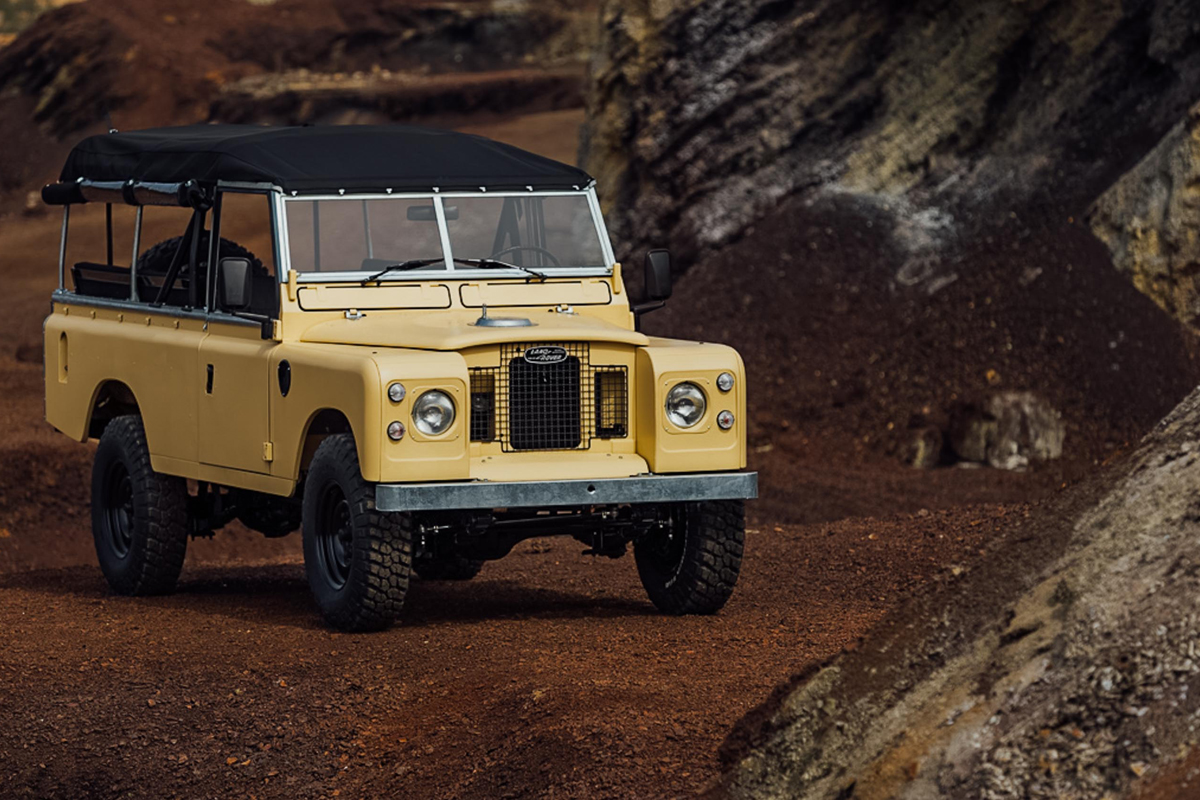 }
After moving a number of restored Land Rover Series and Defenders models on to pastures new, the brand's latest revival reverberates their ethos of: 'If life's about the journey not the destination, isn't it about time you hit the road? Turn off the TV and do that road trip. Feel the drive unfold into a thousand stories, stick your tongue out, push the boundaries, make memories, take a chance and tell us about it. Cool & Vintage is about experiences, so we're in it for the long-haul with you."
Join the adventure with this Land Rover 109 – available to buy now via Cool & Vintage.