Why summer layering? Because frankly, although summer is meant to be warm, crisp and clear, you can never really tell. Summer, particularly in the run up to the height of the season, is one of the hardest transitional seasons to style because of the weather's unpredictability; the mornings may start a little underwhelming but come the afternoon its full of sunshine again. Layering is the solution. Without needing to pull on unnecessary layers, there's a few clothing hacks that will help you to survive the next few months as the temperatures continue to rise without feeling hot and bothered.
1. Pick out your base layers
For a successful layering job, your base layer is the most important. This first layer forms the foundation on which you'll build on, so you want something versatile, something that may have to be used as a single layer should it get too warm. Ideally, choose something that won't cause any clashes, look for muted colours with a subtle details. The A Day's March Seaweed Utility Shirt is the type of first layer that you need to be reaching for – thanks to its mid-weight cotton construction and its neutral colouring. Plus, the subtle workwear inspired details, such as the patch pockets, provide the shirt with a nice level of detailing to be confidently worn by itself.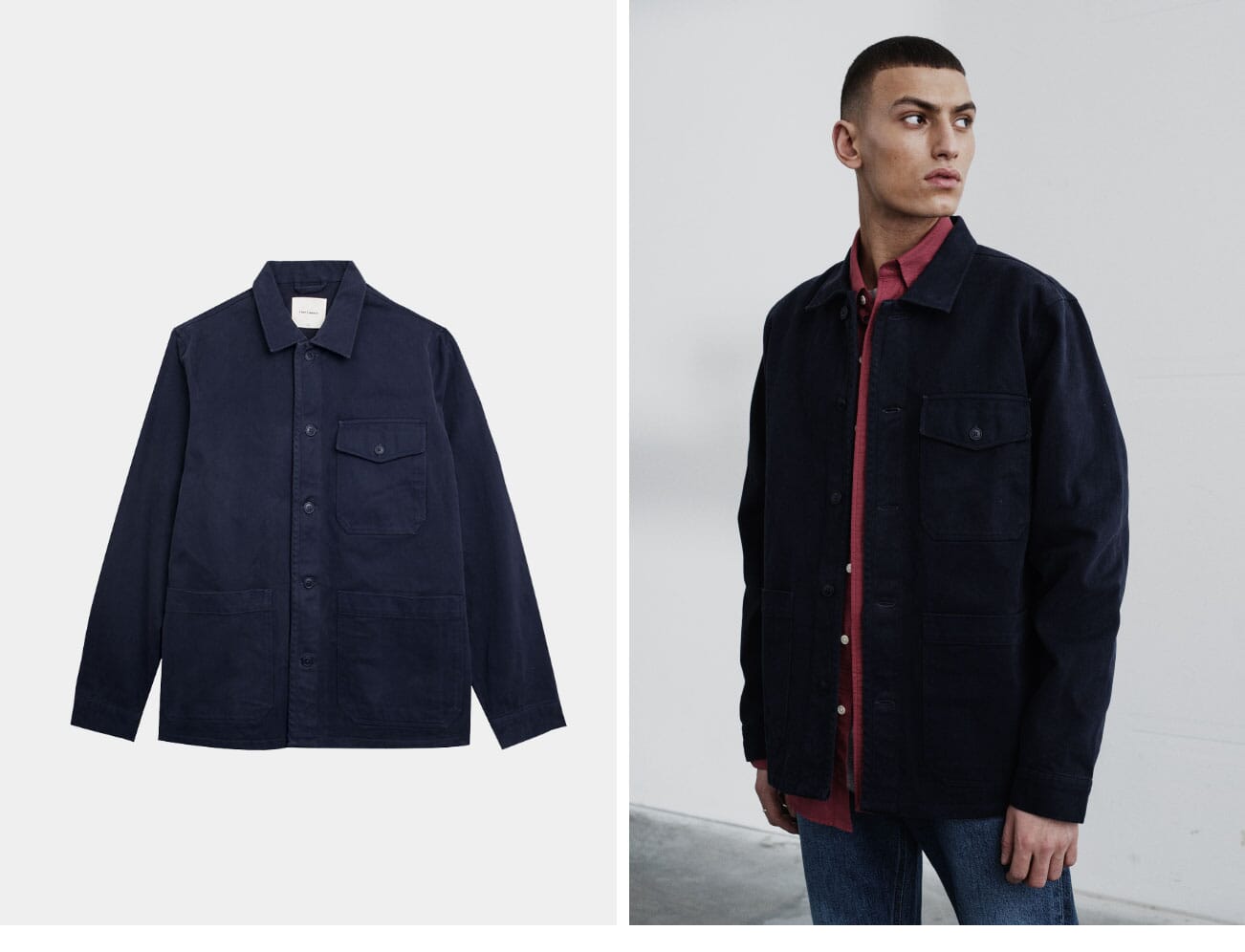 2. Switch up your fabrics and play with textures
When it comes to summer layering, you need to be a bit more astute than just simply throwing an Oxford over a t-shirt. Layering is an experiment in contrasting and matching items, a kind of curation. A great curator is able to mix disparate elements, tying them together with common threads. Texture is an essential consideration when layering in summer because it's a good way to contrast items, adding layers of interest beyond your standard shirt and tee combination. The A Day's March Patch Pocket Overshirt is a prime candidate, as the slightly relaxed regular fit ensures that it is a strong outer layer to transition from the cooler mornings and into the height of the midday sun.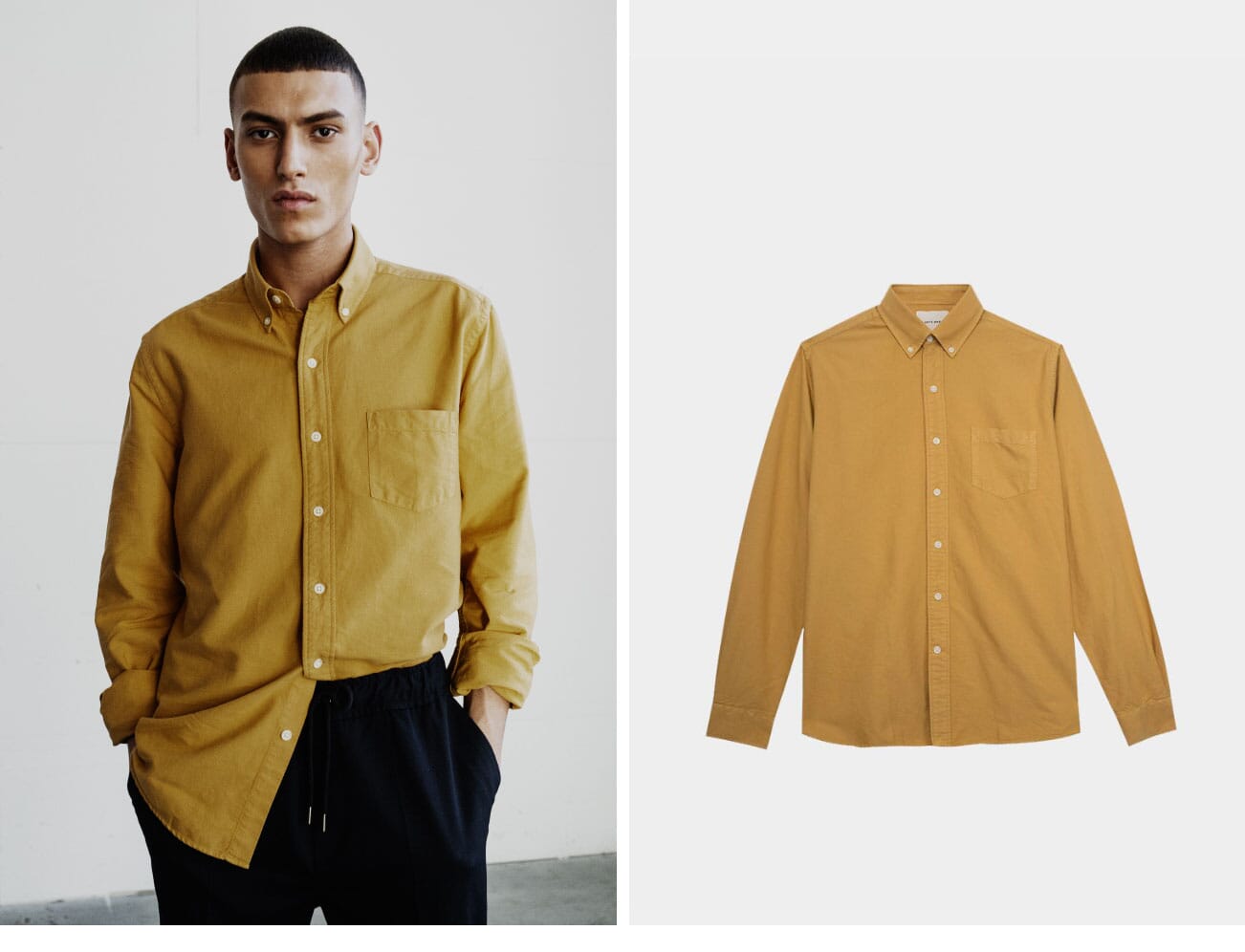 3. Consider a few bold colours
There's some colour combinations that we all return to summer after summer because they're so reliable and so effortless – particularly off white and navy or off white and black. We consider neutral shades like off white, ecru and cream to be ideal in summer. A Neutral tone not only offers an understated alternative to glaring white, but it has a depth and maturity to it. Black and grey is a good place to start when it comes trousers because it allows for neutral colours, and brighter ones, to be worked in. Colours like the A Day's March Dijon Dyed Oxford Shirt. This semi-slim custom silhouette will feel cool to wear and looks comfortable, while the pop Dijon colourway will add personality without drastically stepping away from the neutral colour palette.
4. Invest in a lightweight summer jacket
Believe it or not, but a proper summer jacket will be one of the most versatile items in your wardrobe at this time of year: lightweight enough to wear in warmer weather and slip a layer on beneath should it become cooler. They're also easy to carry in any kind of backpack or tote when the sun really comes out.
A Day's March has served up two essential summer jackets in its latest collection – both available in sand, which ticks the neutral box – including the long-line Car Coat and the workwear-inspired Field Jacket. Made with breathable, cotton ripstop, both silhouettes provide an easy, laidback layer to wear through summer. Plus, they look pretty summer appropriate too. Throw it over a sweater if the weather isn't feeling too warm, or over a white t-shirt if you're feeling confident.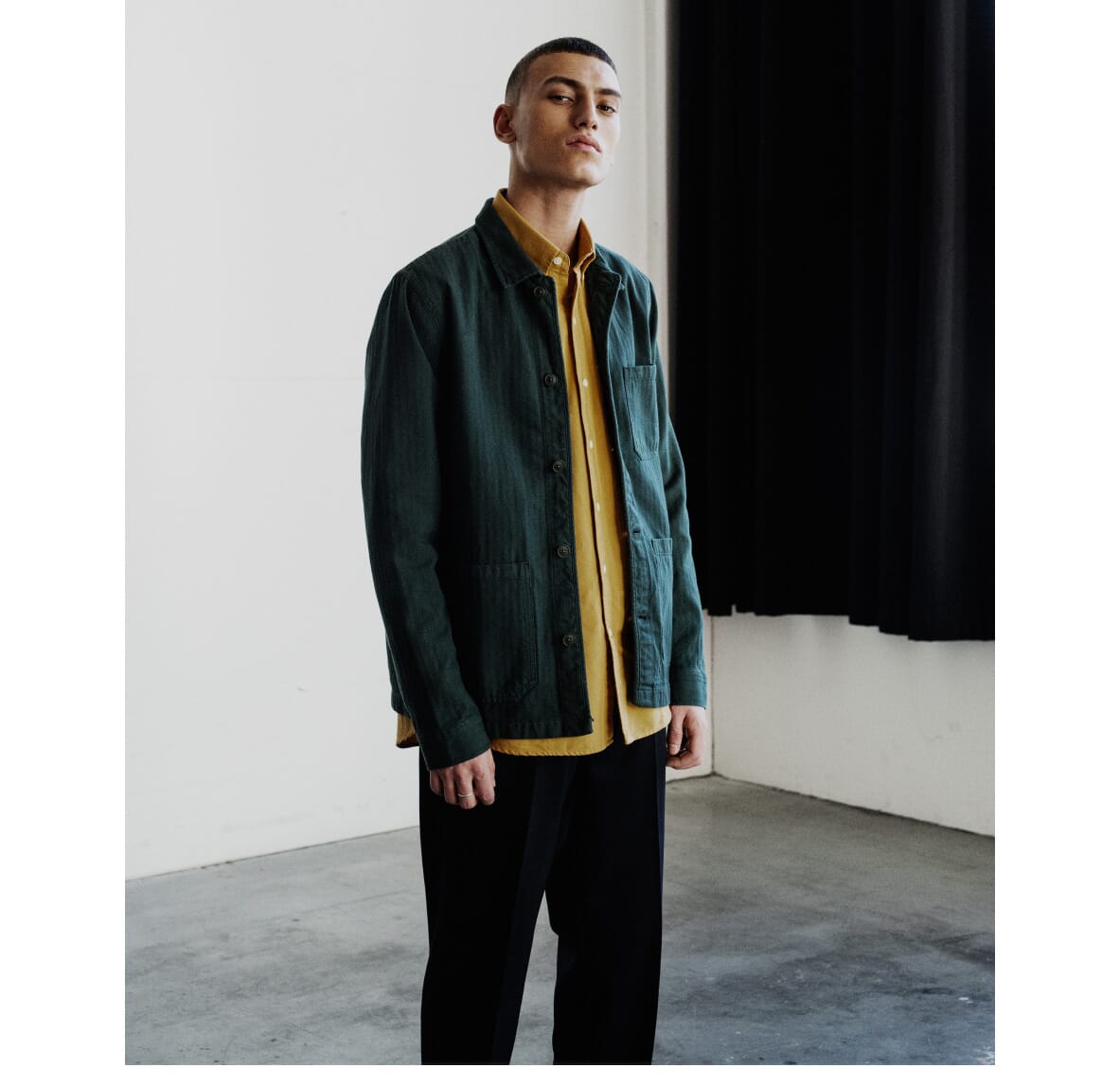 Shop and explore the latest A Day's March menswear collection at OPUMO.
Looking for more ways to improve your wardrobe? Then check out what's new from Foret clothing.