Space, time, love and care are all valuable commodities when it comes to curating the perfect family home. It's a familiar formula that has paved the way to success for Alexander & Co and the Queens Park House.
Alexander & Co have transformed the century-old building, located in Queens Park, a picturesque inner-city Sydney suburb full of green urban spaces, into a light-filled family home full of contemporary comforts and subtle elegance.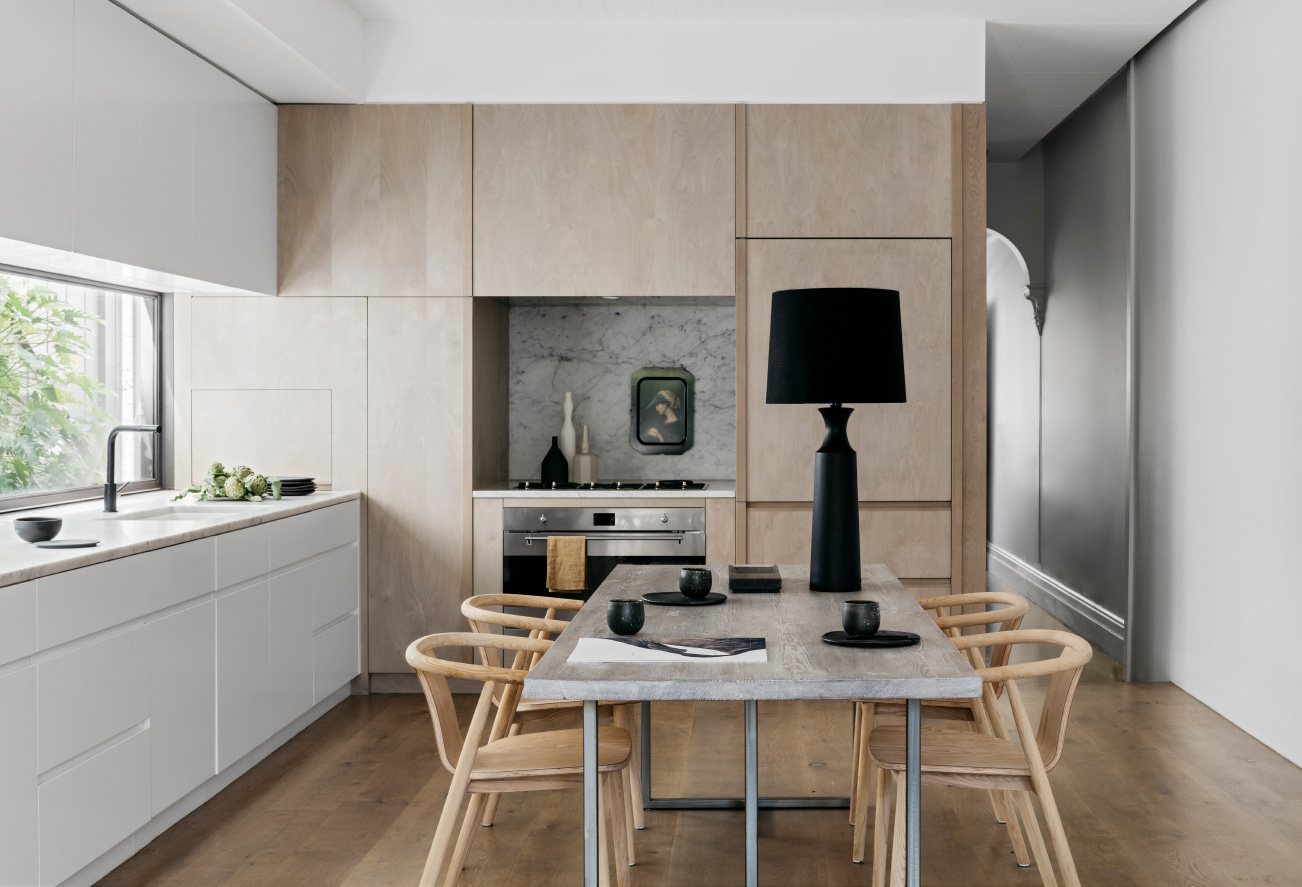 The two-storey semi-detached house posed two major challenges; it was in a dilapidated state due to years of neglect and it had a lack of floor space. In order to re-establish a sense of spaciousness, Alexander & Co adopted a minimal, uncluttered aesthetic, formulating a unique bond between the interiors and the external surroundings.
On the ground floor, the communal, open-plan living areas are visually and spatially extended into the small back yard. While the interior decoration is characterised by a contemporary neutral colour palette of whites and greys that are complemented by warm textures and natural touches of stone, concrete and wood.
Take a tour of the property in the image gallery above and visit the Alexander & Co website for even more interior inspiration.
 Images courtesy of Alexander & Co