The demolition of one of Melbourne's brutalist icons – the former Alphington Paper Mill – is well underway, making way for one of Australia's largest urban renewal developments, Yarrabend. Sounds all rather straightforward, really. But amidst the destruction and demolishment, Collingwood-based artist Rone had a vision.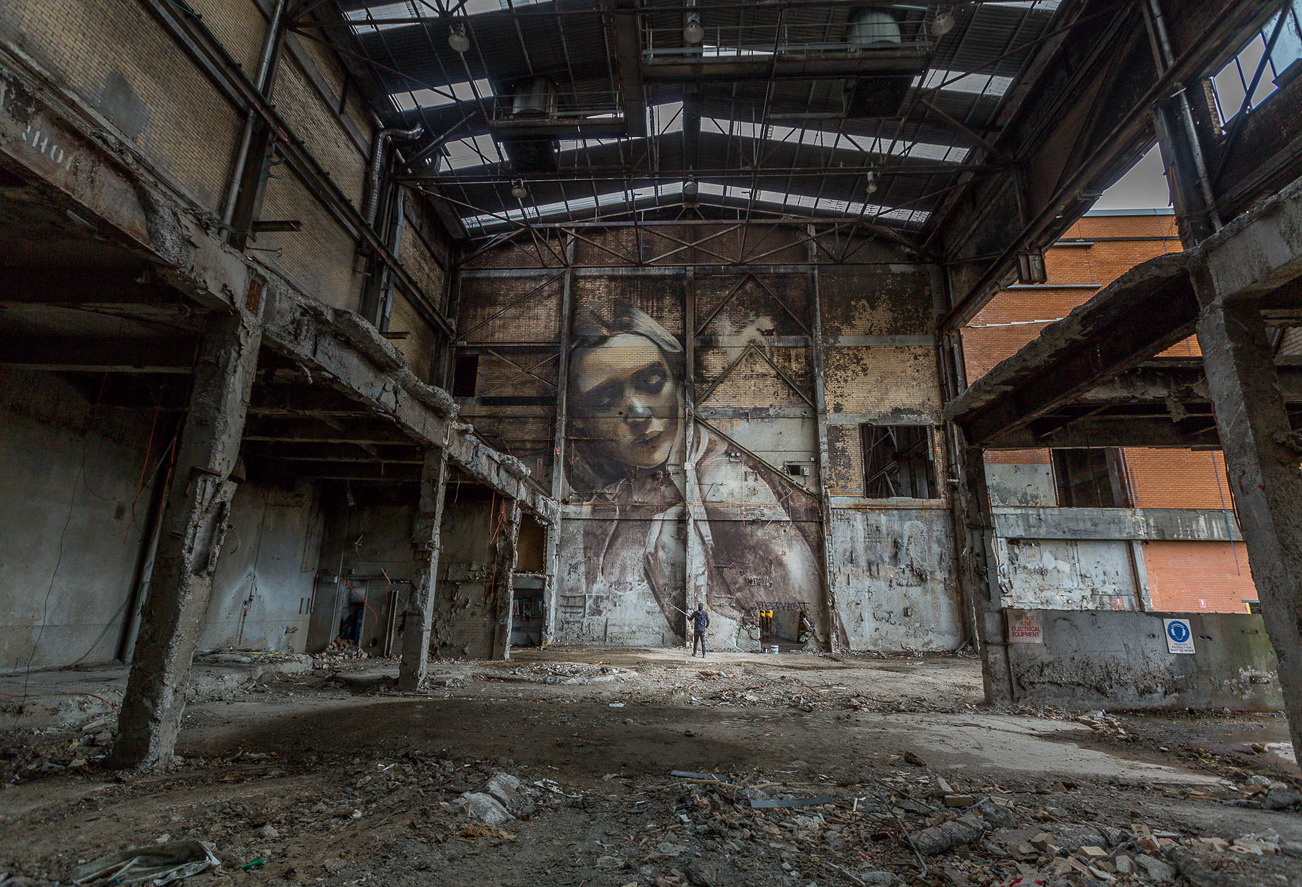 The artist, best known for his large scale portraits of female figures, realised his latest series of work on the walls of the mill's dilapidated machine rooms. The 'Alpha Project' is an extension of Rone's 'Empty' series which was unveiled last year and investigates the themes of beauty and decay.
The 'Alpha Project' renderings were painted across the paper mill's walls in the form of massive, meticulously detailed portraits of women. The artworks were on view within the building for only a few days, and accessible to only a few people before the site was finalised for demolition.
[caption id="attachment_22041" align="alignnone" width="694"]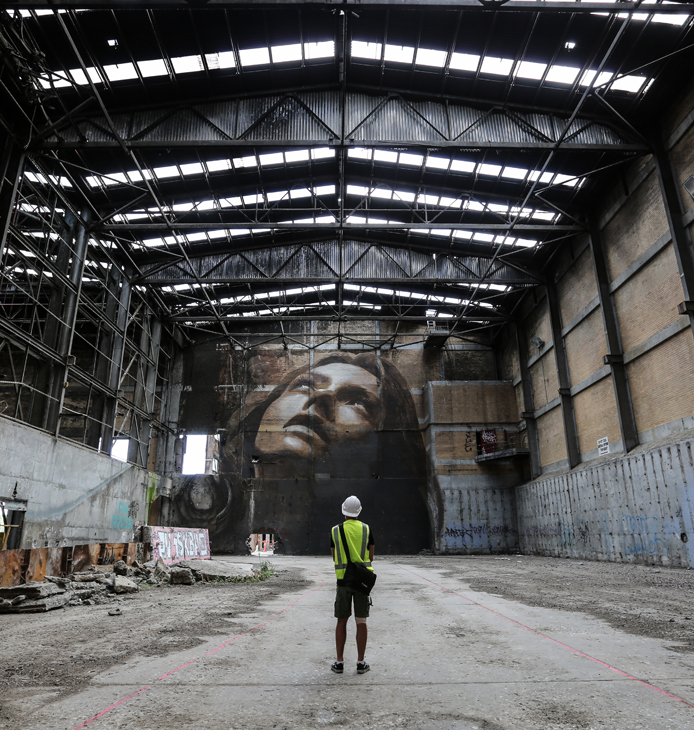 .[/caption] [caption id="attachment_22040" align="alignnone" width="695"]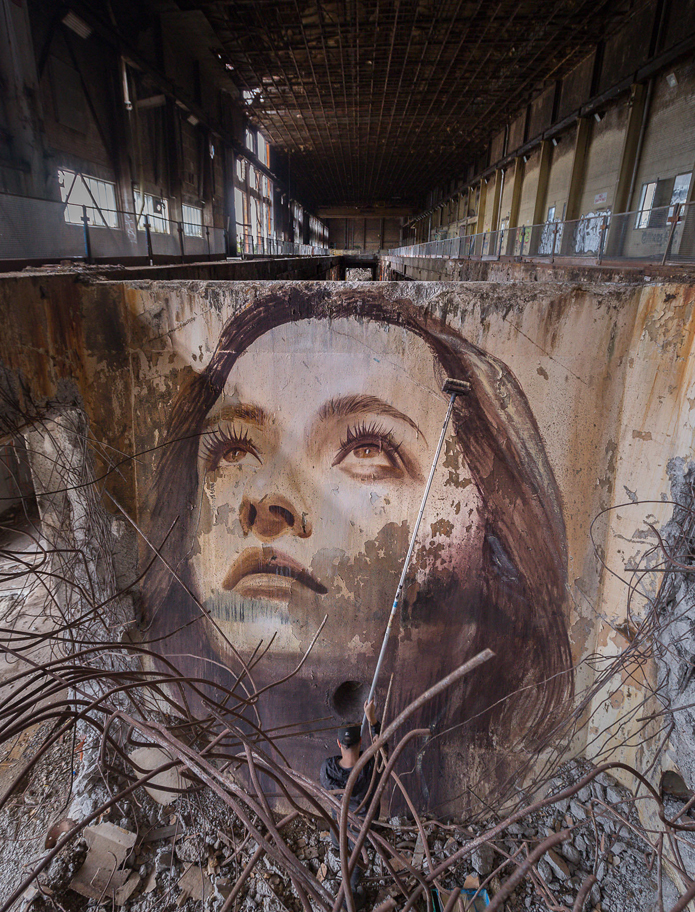 .[/caption]}
Rone claims that the theory behind temporary art and the consequential threat of demolition, is changing the face of the genre; "More people see my work in a documented form than will ever see it in person," Rone explains. "Knowing this has changed the way I think about the life of my work. Nothing lasts forever. As long as it's there long enough to be documented, I know that it will live on in another form."
Check out more of Rone's spellbinding work by following him on Instagram, @R_o_n_e.