World-renowned Chinese artist and human-rights activist Ai Weiwei has unveiled his latest work titled 'Good Fences Make Good Neighbours,' a city-wide public exhibition located throughout New York City.
Ai Weiwei has used a variety of metal fencing to create three monumental structures in a campaign against Donald Trump's border-control measures. Working alongside New York-based charity Public Art Fund, Ai Weiwei has created the three temporary structures in three different New York locations, all intended to resemble strict security fences. The exhibits include a giant golden cage in Central Park and an enclosure that sits inside the Washington Square Arch.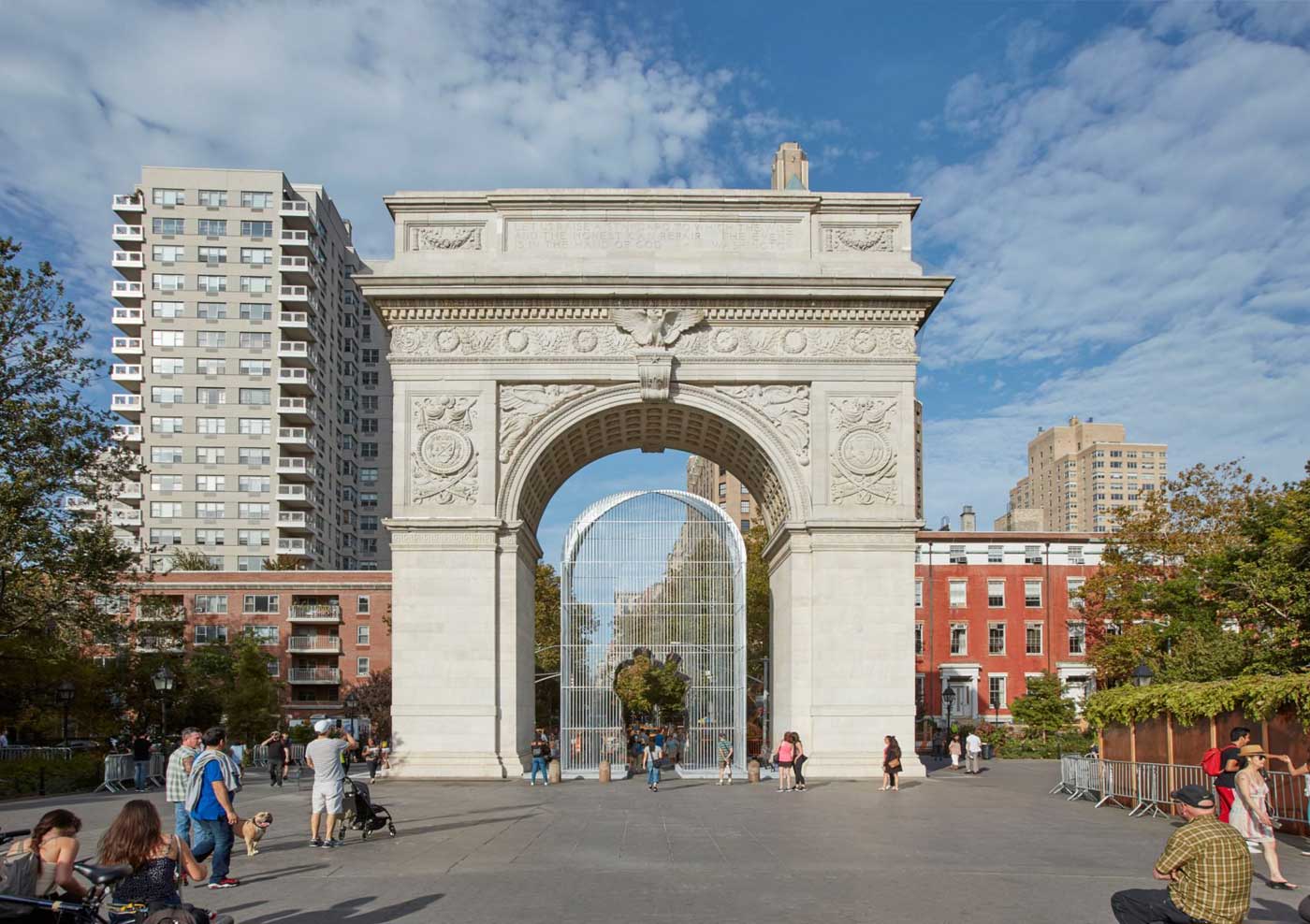 The project was named 'Good Fences Make Good Neighbours' after the proverb from the poem Mending Wall, published by celebrated American poet Robert Frost in 1914. As a result, Ai Weiwei hopes that the new installations will provoke further discussions about the role that walls and barriers play in relationships – in light of President Trump's plans to tighten immigration controls by building a new border between USA and Mexico.
Speaking to a group of journalists at an arranged press conference at the beginning of the week Ai Weiwei said: "Fences and territory have become an even more urgent topic for everyone to take notice of, especially in the US. We have policies to have very low to accept refugees and also to push away a lot of people who already work here, were born here, or made a great contribution to society. We are trying to push them away.
"We also want to build a great beautiful wall between US and Mexico, which is an unthinkable policy, but it is already in this process."
Take a closer look at 'Good Fences Make Good Neighbours' in the image gallery above and shop the latest Ai Weiwei x The Skateroom collaboration at OPUMO.