Over the past two years, Ai Weiwei has focussed his work on advocating for refugees' human rights and documenting their displacement and tragic disposition. The world-renowned artist continues to respond to the ongoing global humanitarian crisis with a monumental exhibition within the National Gallery in Prague.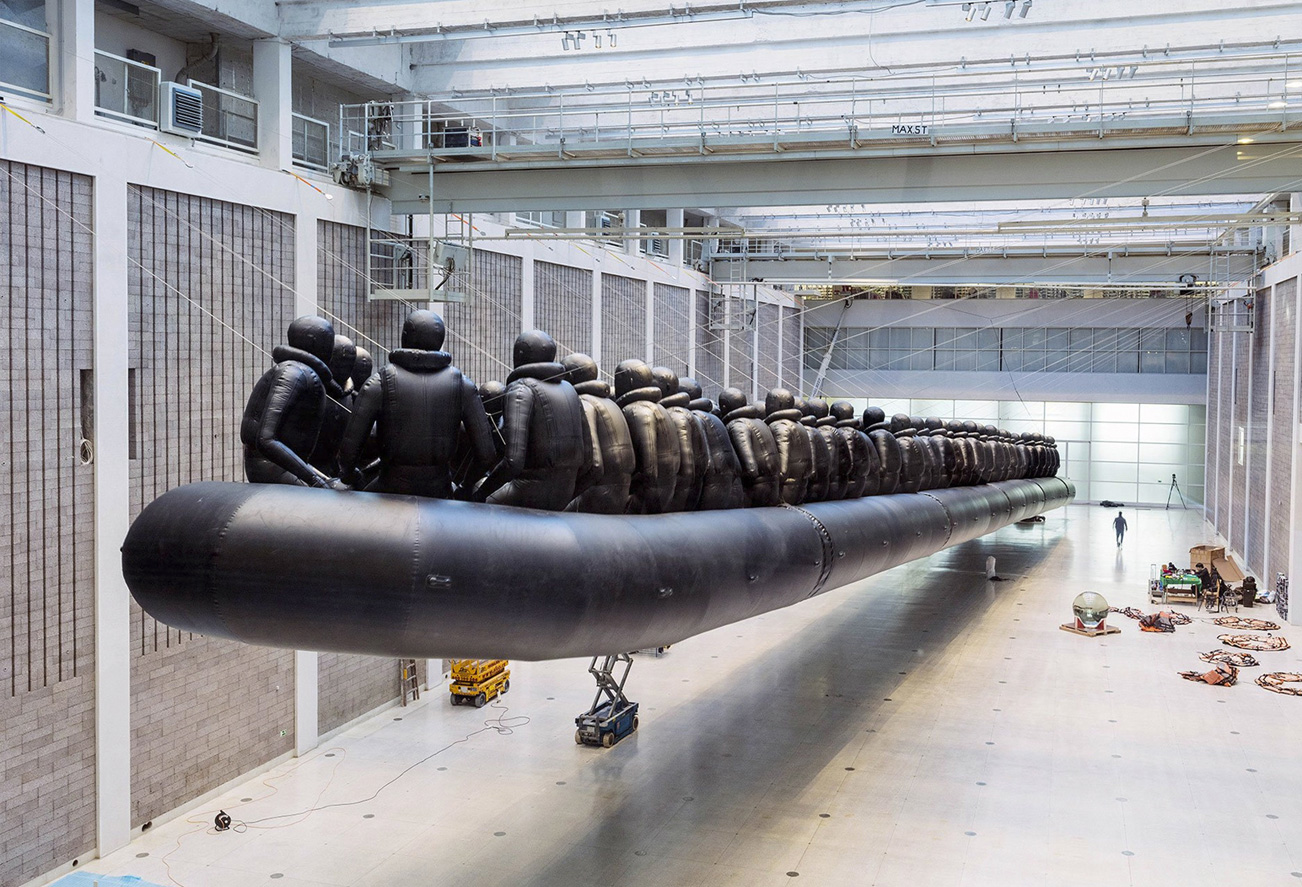 Titled 'Law of the Journey', the exhibition showcases a series of Weiwei projects that were made in response to his time spent in refugee camps on the Greek island of Lesvos. Unfolding across the Trade Fair Palace in the National Gallery, the multi-layered statement on human condition contains an enormous rubber boat suspended from the ceiling, hovering within the gallery's post-industrial main hall. The overcrowded raft carries a mass of figures squeezed together, seemingly set for a journey into the unknown. Through the reconstruction of desperate escape, Ai Weiwei seeks to pay tribute to human tragedy in the current moment, and emphasise man's modern desire to 'belong'.
[caption id="attachment_22141" align="alignnone" width="695"]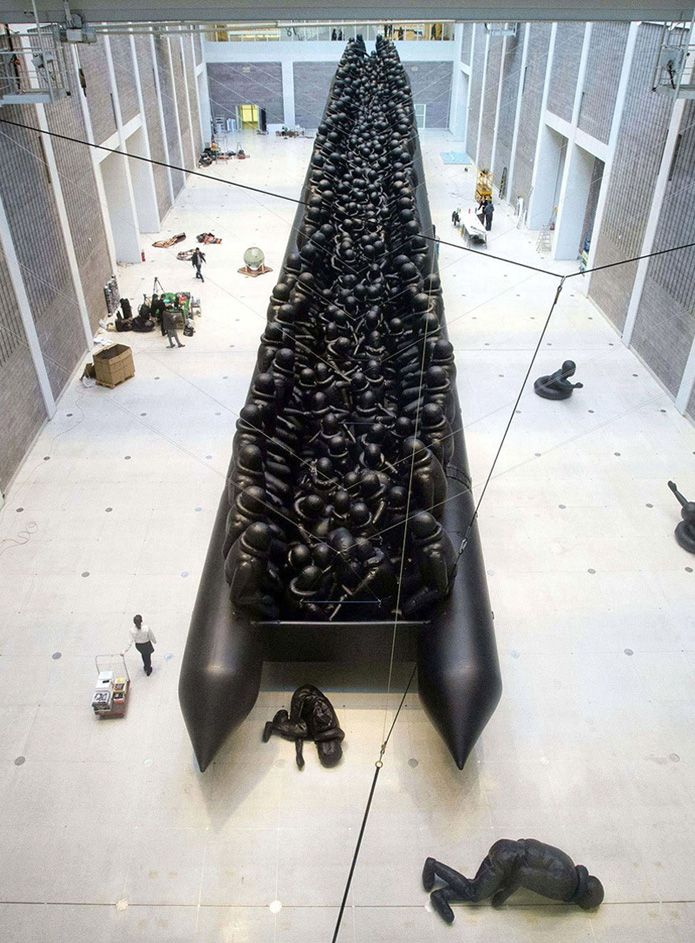 .[/caption] [caption id="attachment_22154" align="alignnone" width="695"]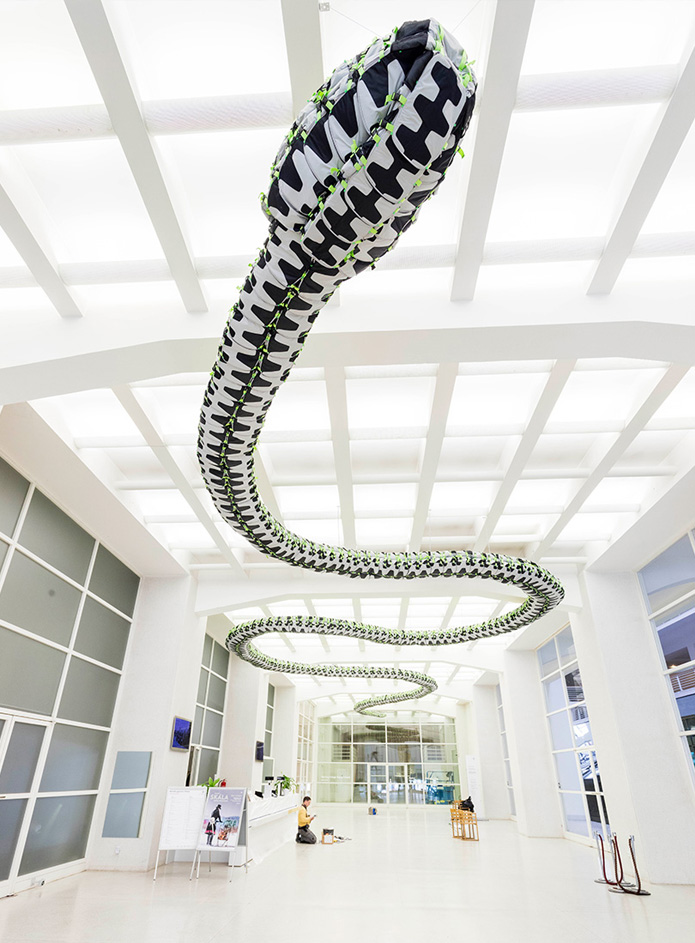 .[/caption]}
Alongside the raft, the exhibition also features a selection of Ai Weiwei's most popular works: 'Laundromat' – a monumental display of carefully-hung clothes, which the artist collected from an informal refugee camp in Idomeni: and 'Snake Ceiling' – a monument devoted to more than 5,000 school children who died during an earthquake in China in 2008.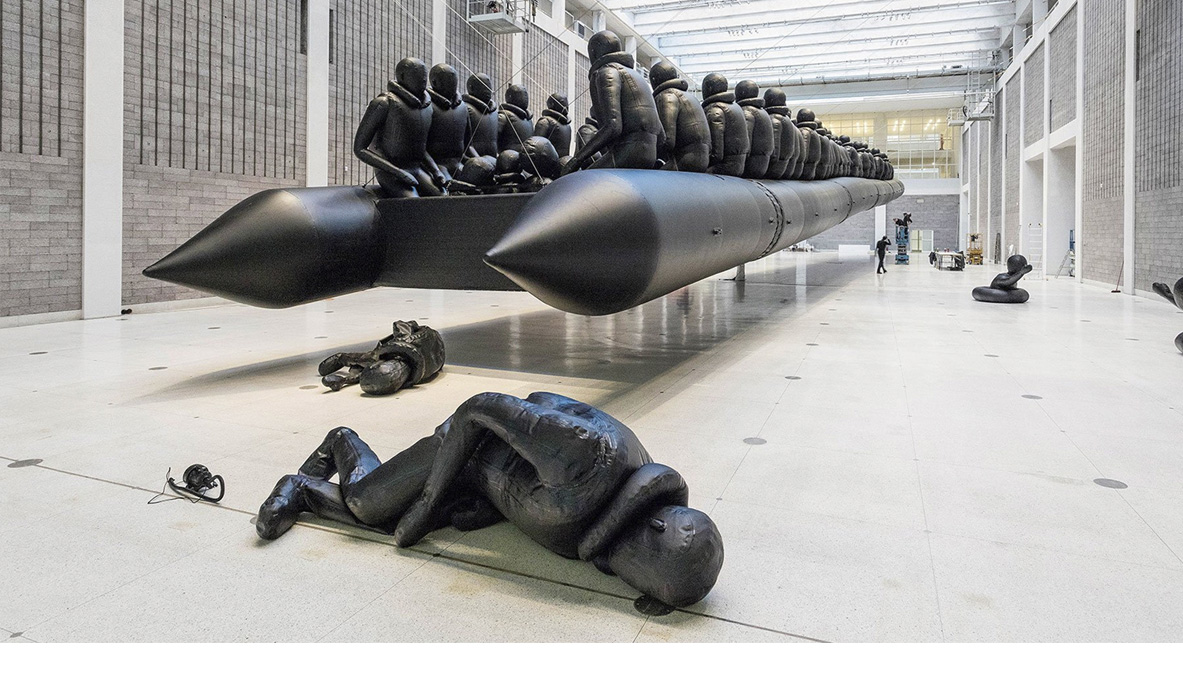 Take a closer look at the exhibition in the image gallery above and take a trip to Prague's National Gallery before January 7th 2018 the to catch 'Law of the Journey' in full.
 All images courtesy of the National Gallery, Prague.