Price: £25,995 | Year: 1973 | Engine: 4 in-line
The Alfa Romeo 2000 GTV, also known as the 2000 GT Veloce, hit the market in 1971 with the 2000 Berlina Saloon and 2000 Spider which replaced the previous 1750 range. The 2000 came with some serious improvements, most notably, the engine displacement was increased to 1962cc.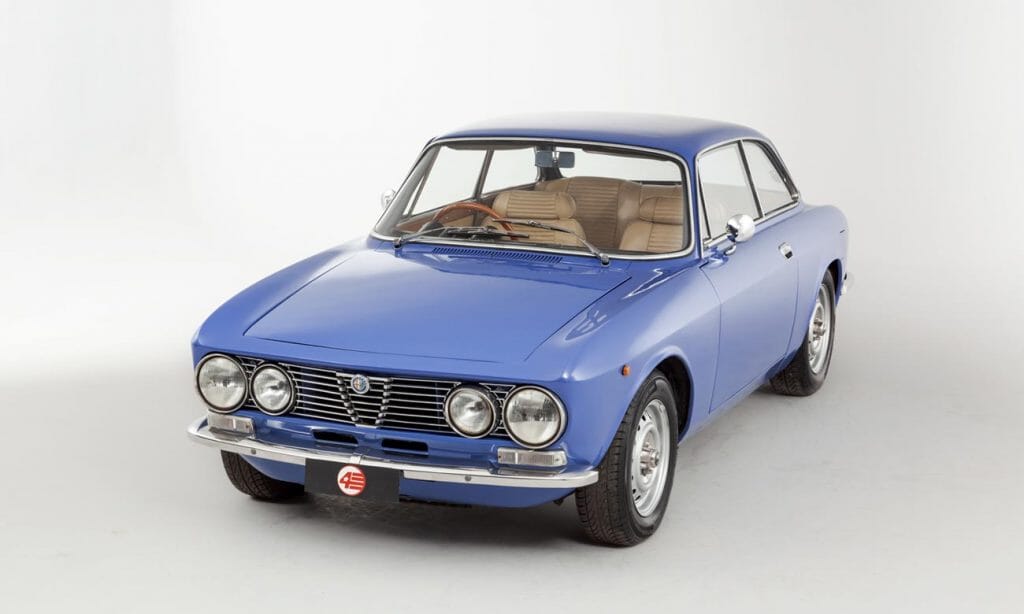 One of the most recognisable features of the Alfa Romeo 2000 GTV is its grill with horizontal chrome bars which, from 1974 onwards, became a standard fixture on the GT 1300 Junior and GT 1600 Junior too. Within the vehicle, a separate instrument cluster was introduced instead of having the gauges installed in the dashboard. 
Technicalities aside, this machine really shines because of its gorgeous Le Mans paintwork. The spotless light blue hue marries perfectly with the cream leatherette upholstery that exudes signature vintage appeal. 
---
---
A view into the cockpit reveals the retro dashboard of dreams. Wooden panelling on the dash matches the steering wheel and gear stick while the gauge layout is still distinctively modern. Dropping into the driver's seat is like stepping into a time machine showing you the best that '70s car design had to offer. 
We can't help but feel that the only rightful place for this beauty is a road trip throughout its home country of Italy, winding around coastal stretches in the golden evening light.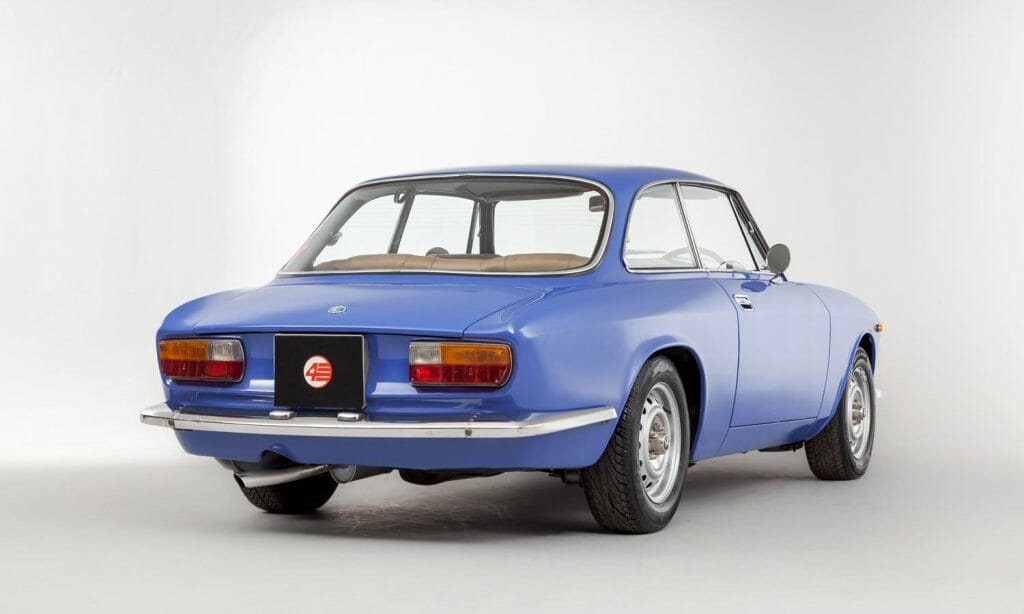 For more information, visit 4 Star Classics.
If we're talking Italian road trips, this Ferrari Testarossa might be the ultimate vehicle.
---
---