Amiri is the Los Angeles-based rock 'n' roll clothing brand that's won the hearts of the fashion cognoscenti. Founder Mike Amiri's pieces are decorated or distressed by hand. Some are even fired at, with an actual shotgun, to attain a unique effect. Justin Bieber is a fan. In Mike Amiri's own past there's real music history. Prior to his fashion career, he's credited with inventing K-Pop as composer/performer with Drunken Tiger, one of the earliest Korean hip-hop groups.
Amiri the label first won attention for its meticulous approach to jeans. There's no mass manufacture here. Denim is painstakingly taken apart, then reconstructed, refashioned and embellished with patchwork or even Swarovski crystal. This process can take months. The result is that your Amiri jeans will be unique to you. The label's Los Angeles design studio is also where all of its clothing is constructed, with the emphasis being on atelier tailoring. The idea is to bring the traditions of high end French labels to what are traditionally street pieces, whether they're t-shirts, jackets, those jeans or a new look at basketball shorts.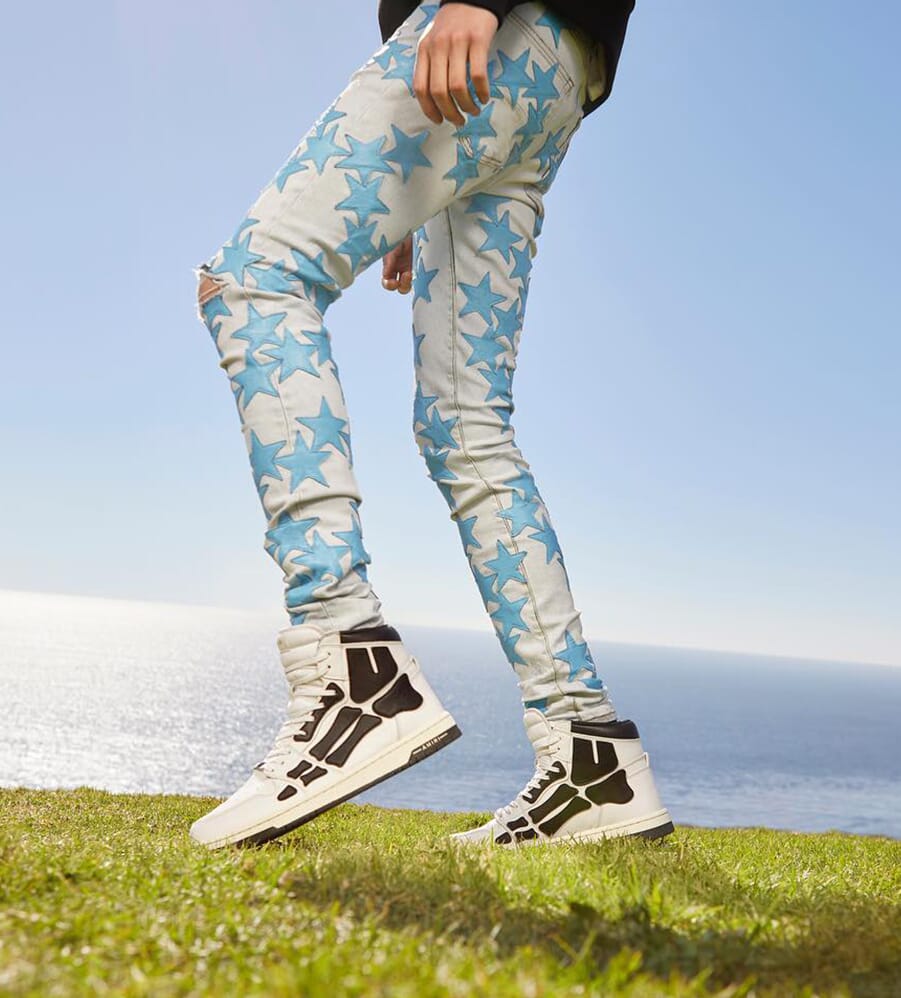 Amiri's sizing on its sought-after jeans is deliberately aimed at a super-skinny fit. Think spray-on denim and you're getting there. If you'd prefer a more relaxed look, always go up a size. For all other clothing, remember that Amiri's style is often for a slightly small size, so go up a size for a looser feel. If in doubt, order both your usual size and a size above to find what's right for you. Follow our detailed Amiri sizing guide below for everything you need to know...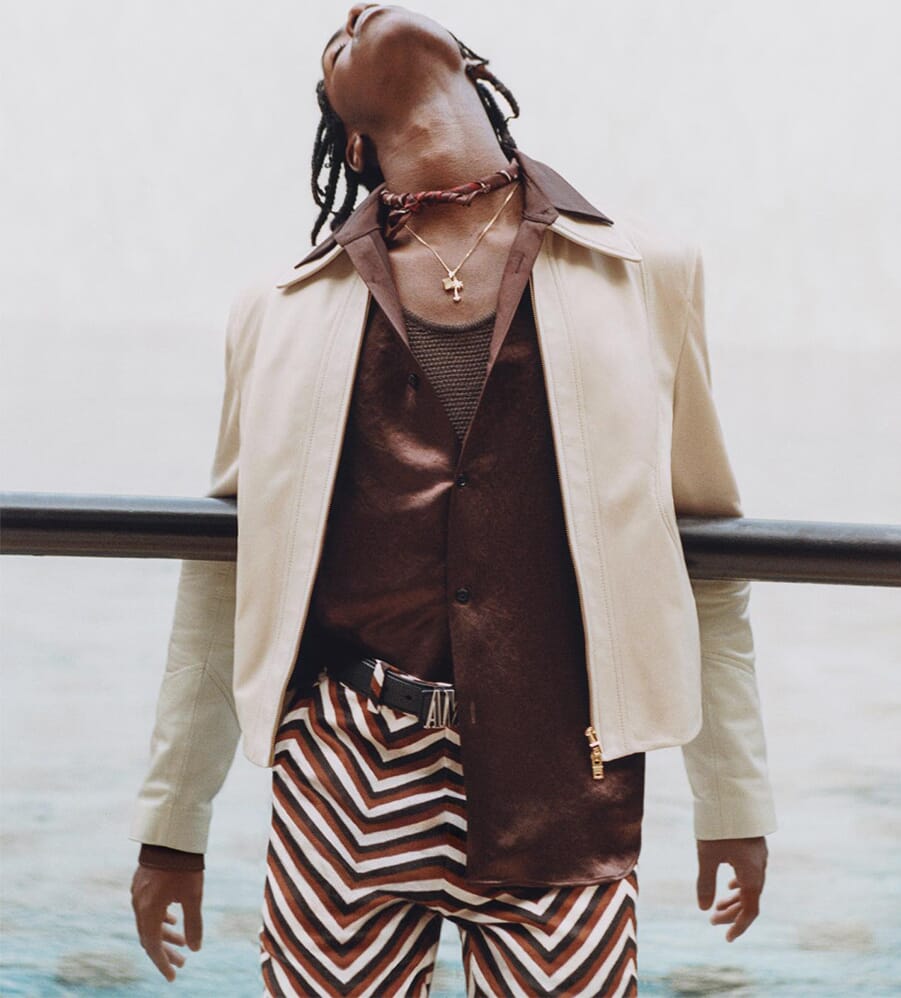 Amiri sizing notes
Amiri's tailoring is generally designed for a slightly small fit, so if in doubt go up a size
Remember that jeans, Amiri's signature item, are cut for a particularly skinny feel. Go up a size for a more relaxed look
If in doubt on jeans or any other Amiri piece, why not order both your usual size and a size above - and check for your ideal fit at home?
Amiri size chart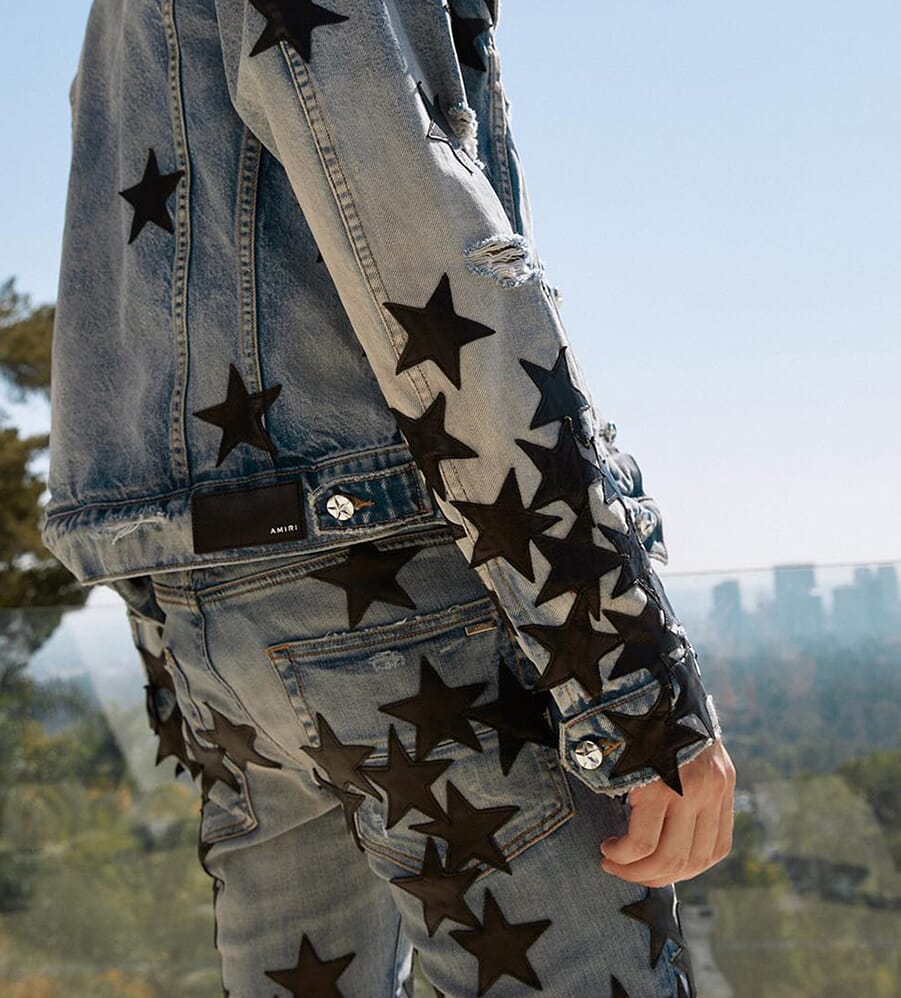 Jeans
| | |
| --- | --- |
| Your usual size (inch/cm) | Amiri size |
| 28/71 | 28/29 |
| 29/74 | 29/30 |
| 30/76 | 30/31 |
| 31/79 | 31/32 |
| 32/81 | 32/33 |
| 33/84 | 33/34 |
| 34/86 | 34/36 |
| 36/91 | 36/38 |
| 38/97 | 38 |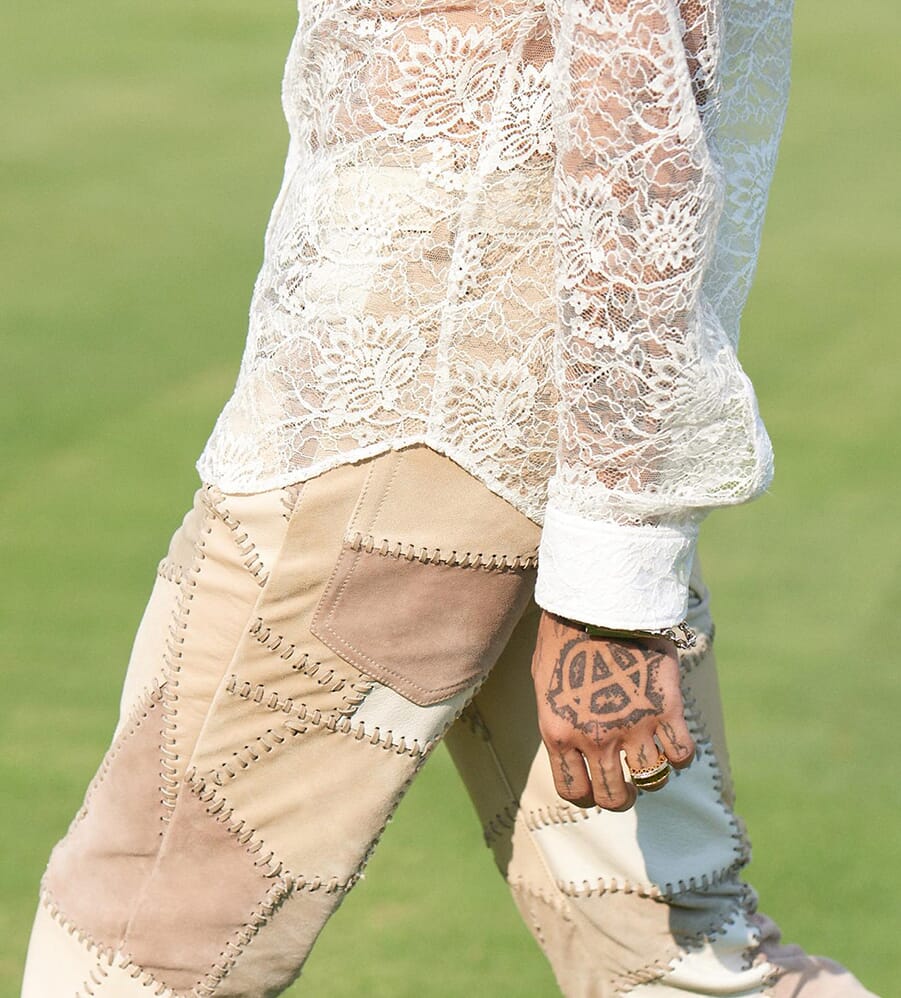 All other items
| | |
| --- | --- |
| Your usual size | Amiri size |
| XS | XS/S |
| S | S/M |
| M | M/L |
| L | L/XL |
| XXL | XXL |
Dreaming of denim? Read our Edwin sizing guide to find Japanese jeans like no others.
---
---