At OPUMO, we pride ourselves on our eclectic, extensive roster of brands. Each of which caters to a different niche with style and ingenuity. The downside to championing so many top-level brands is that it's hard for our customers to get to know each and every one of them to the level that they deserve. To combat this, we like to roll out a formal introduction when a new label lands online because we think it's important to understand the things that you buy, they mean more that way.
This time round we're introducing Omelette-Ed, we think your interiors will thank you for getting to know this Spanish brand.
The Omelette-Ed Story
Founded back in 2010 in Valencia, the brand was conceived as an outlet company for the curation of La Mamba Design Studio's work. The company harnessed information technologies to create a platform that exhibited their mirrors, tableware, clocks and lamps. Since then, Omelette-Ed has become a full-blown interior design destination.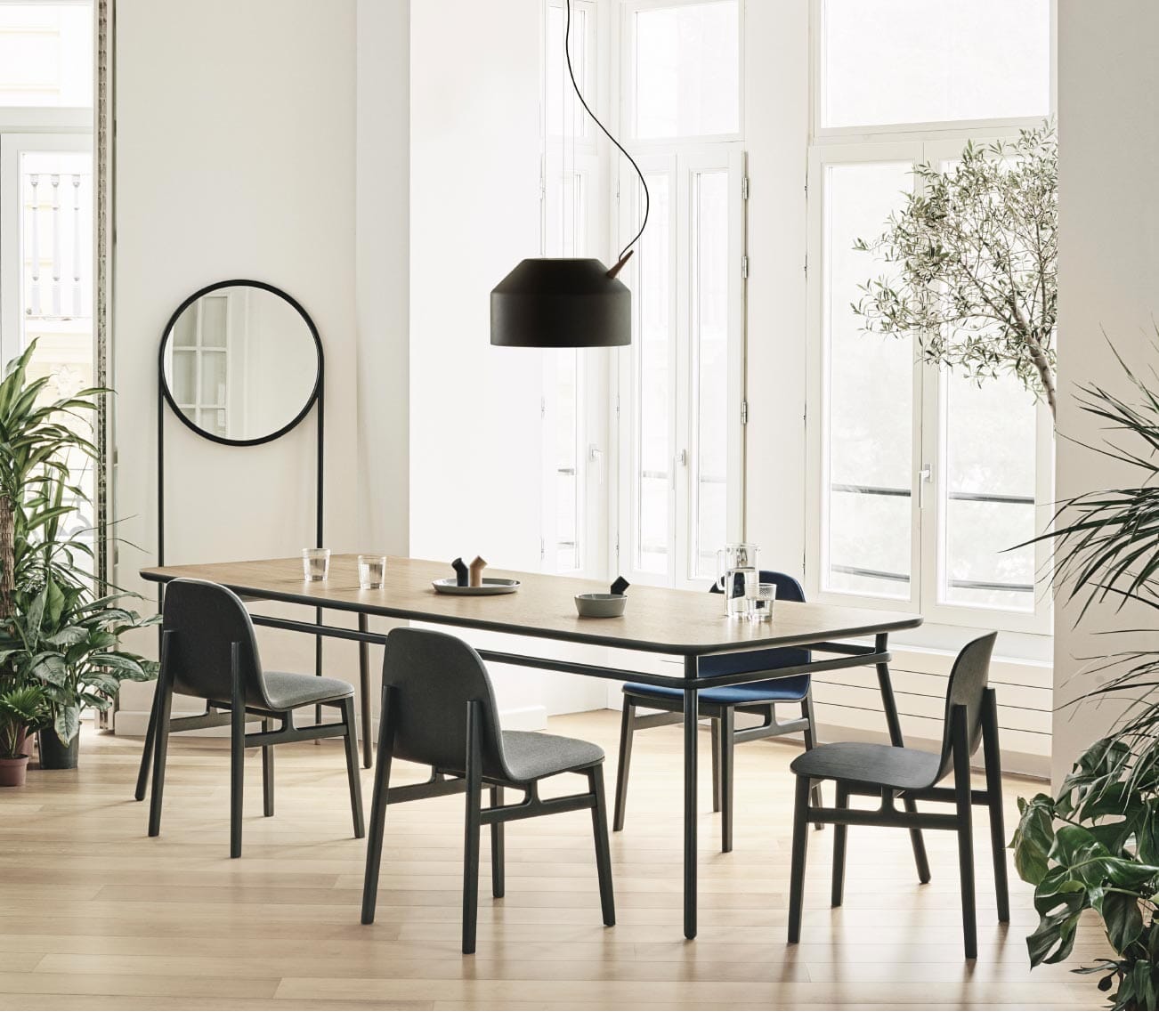 Omelette-Ed's Mission
While a lot of interior design performs intensely for attention, Omelette-Ed understand that the key to interior success is through taking a more human approach to everyday objects. Reworking essential home items from a familiar, minimal but adventurous angle lends each piece a modern character and means that they slot effortlessly into any style of room.
The Inspiration Behind Omelette-Ed
The Valencian studio's inspiration is simple: simplicity. The understated aesthetic of the brand's products is not derived from a lack of sophistication or inspiration, but the opposite, they consider each piece to such an extent that they distil it to its essence, removing superfluous details. The contemporary style is characterised by clean lines and rests upon two central values: clarity and honesty.

Our Top Omelette-Ed Picks
Designed by Isaac Piñeiro, the Terra Wood Dining Chair is a harmonious meeting of soft lines and a regimented structural base. The art of wood bending shines through as a highlight on this piece, an oak construction that seems to be connected fluidly, exuding a sense of calm. Complement your dining table with this sophisticated structure.
Characterised by a gentle interplay of clean lines and shapes, the Reeno Lamp is sure to add flair to an interior. The deep black shade gives an impression of weight while the delicate wire and hanging threads contrast with its boldness. Reminiscent of a steaming pot or kettle, this piece has a playful side to balance its clean aesthetic.
As minimal as tables come, Omelette-Ed's Bison Side Table is made up of four components, three angled legs lead to a satisfyingly smooth top made of rich oak, varnished to a smokey hue. This piece displays the brand's true versatility, it will sit confidently wherever you may choose to place it.