We believe that everyone should be made aware of the work of Taller Ken – the New York and Guatemala-based architecture practice that represents the vivacity of modern design. Founded in 2013 by Gregory Melitonov and Ines Guzman, Taller Ken stand as a youthful enterprise; one that is playful enough to be irreverent but pioneering and respectful towards the high art of architecture to seek new ways to inspire and surprise audiences.;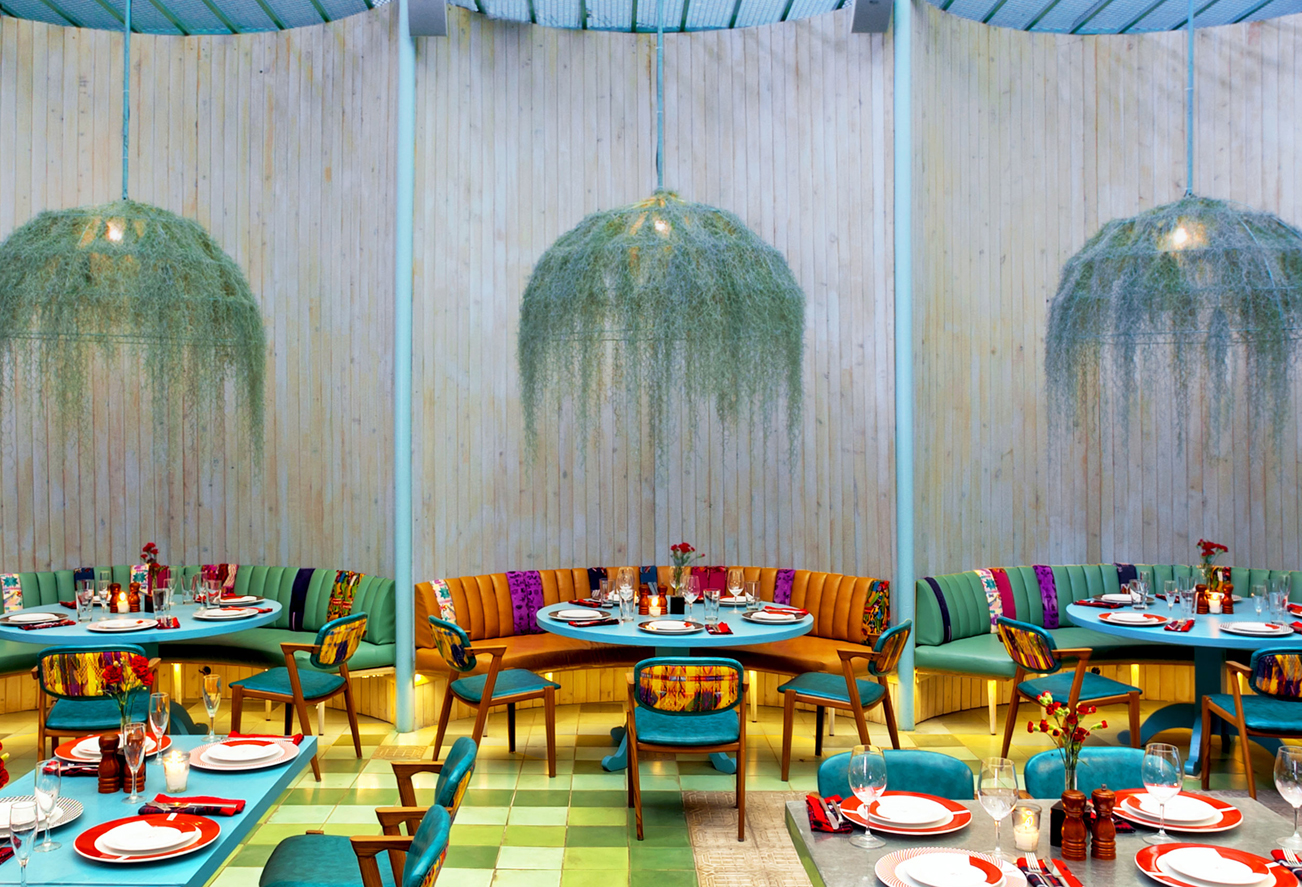 Saul Bistro's Madero café in Guatemala has given Taller Ken its latest opportunity to showcase such talents, and the studio has responded by transforming the 49-foot-tall roadside structure with a sculpted exterior of cut-up car parts. Inside, the space represents an urban oasis; a sanctuary filled with emotion, colours, plants and light. It keeps certain elements of its industrial past – namely the exposed steel framework and plumbing – but it is mixed together in an eclectic melting pot of vibrant hand-made tiles, tropical plants and contemporary furniture. The high skylights exaggerate the inside-outside feel of the entire space, and the tropical vegetation serve the same purpose as they drape delicately over the light fixtures, clash against the array of colours and also highlight the blend of natural and constructed features across the environment.
Take a closer look at the jungle drive-in in the image gallery and check out more exciting projects from Taller Ken here.
Lead Architects:  Gregory Melitonov Ines Guzman
Project location: Guatemala City, Guatemala
Completion Year: 2016
Gross Built Area (square meters or square foot): 450 sqm
Photo credits: Marcelo Gutierrez             
Other participants: Corporation Merino S.A.; Ingenia D y C; Desino y Dibujo; Perfecto Carpenteria