Once part of a chocolate factory, this modernist Australian loft has won awards for its creators, adventurous Melbourne architects EAT. The awards are well deserved. EAT have retained the historic industrial heritage of the 125-years-old MacRobertson Chocolate Factory while simultaneously creating a dramatic family home.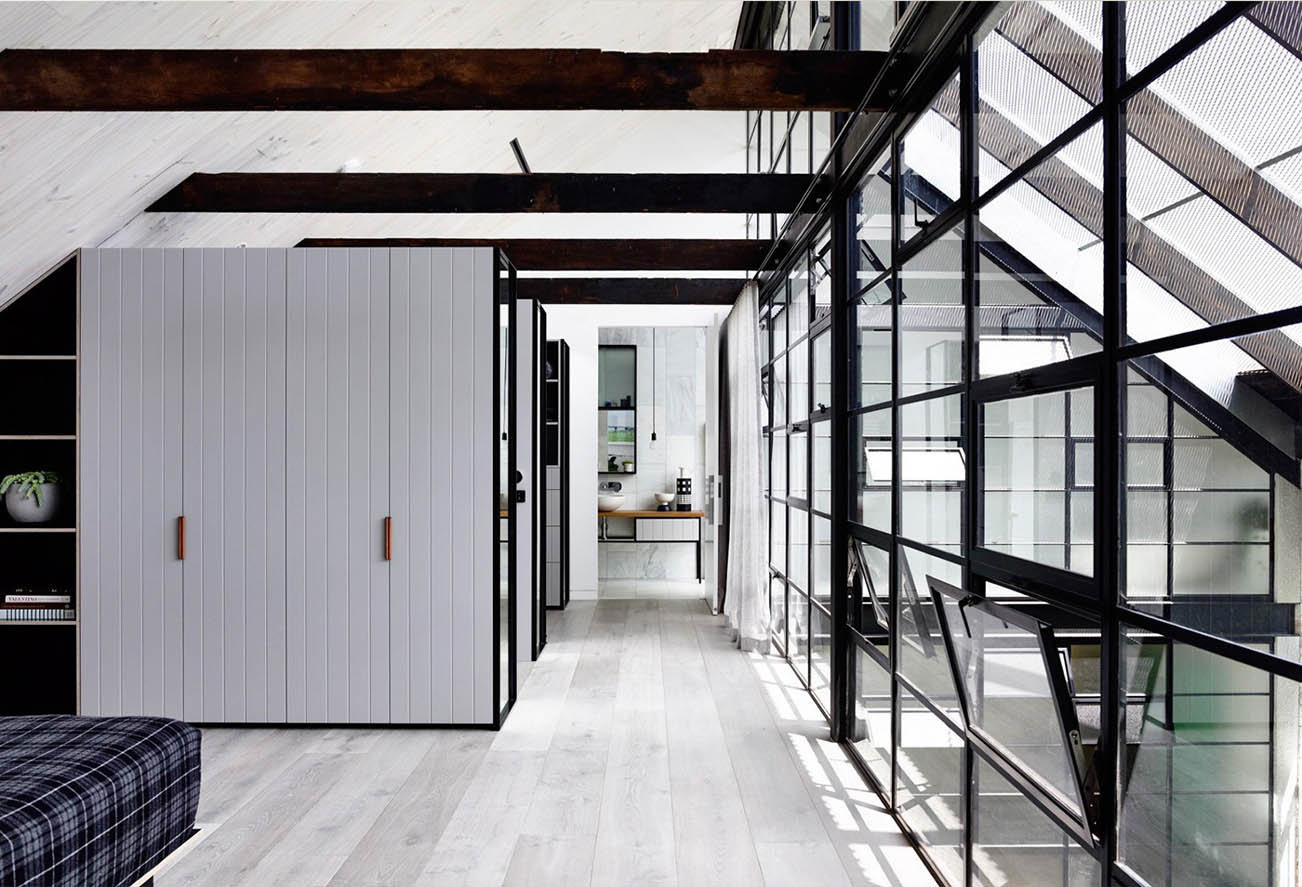 The key is two full-height entertainment areas – the architects call them "lungs" – which bring light and sky views into the residence through perforated steel roofing. Dramatic black framed windows onto these areas mean the entire home has a sense of light and space.
Fitzroy Loft's interior gives its residents a large open plan living area with a new polished concrete floor. Original brickwork and pillars are left knowingly stripped back to underline the difference between the old industrial building and the new residential additions.
A playful black metal bridge links upstairs private spaces above the main living area. The sense of drama is retained even in the bedrooms. There are full length windows, exposed black beams and a pitched roof, timbered to match the floor.
An indulgent wet room offers a bowl-like bath in an intimate space lit through sand-blasted glass. Throughout there's a sense of controlled drama.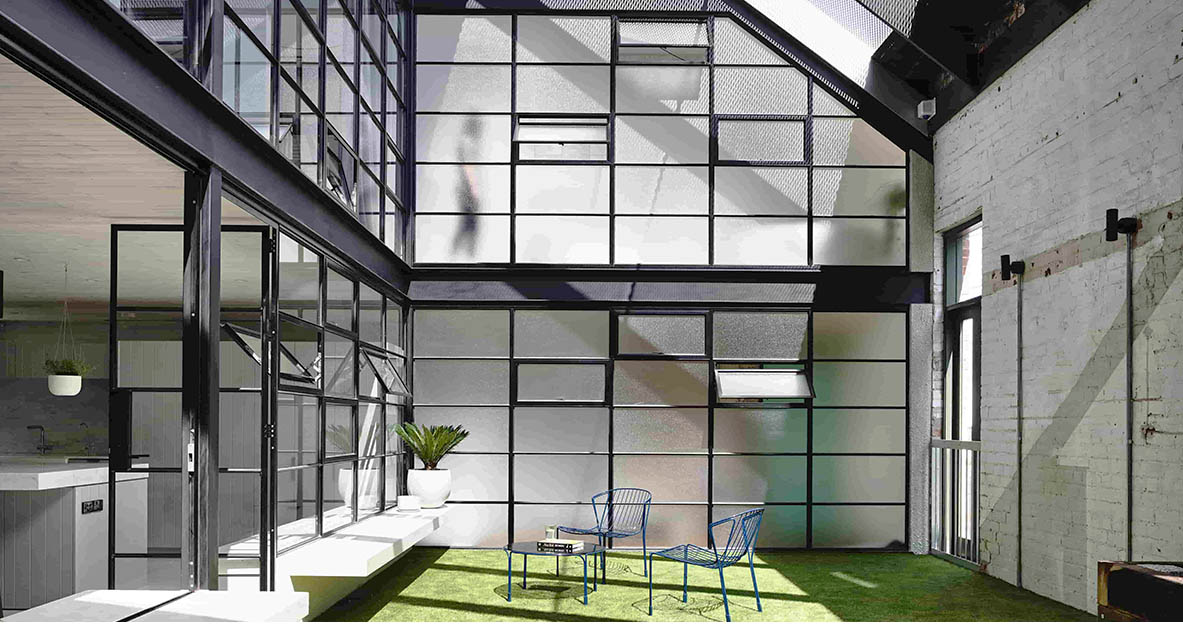 Photography by Derek Swalwell