There are certain things in life that - no matter how hard we all try – we just can't ignore. The desire for buying new sneakers is one, trying to avoid Game of Thrones spoilers is another, and perhaps most annoyingly of all; trying to escape the ongoing discussion into the inadequacies of the British government. Another, albeit more bearable distraction, has been the brunch renaissance – with pictures of perfectly arranged plates artfully making their way across Instagram. But when you think of a brunch, we imagine you're thinking of the new wave of London boozy brunches, or an artful assortment of the 21st century icon, the avocado. So, it's a good job that we don't all think the same way - as designer Kyle Bean, photographer Aaron Tilley and food stylist Lucy-Ruth Hathaway have another idea of what it means to enjoy an 'Artisan Brunch'.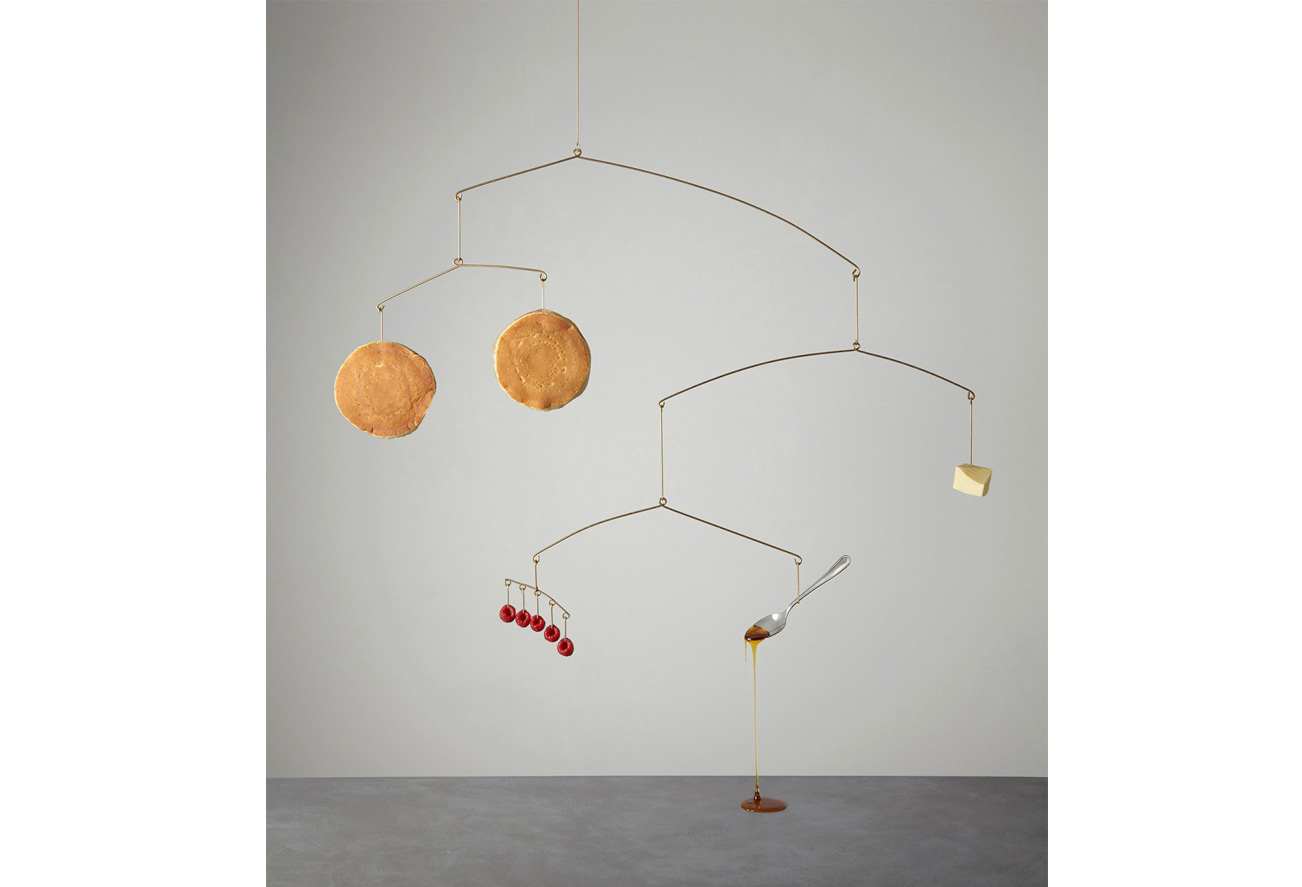 The trio of creatives have collaborated on a series of still life images that reimagine the familiar brunch ingredients to suit the tastes of some of the world's most famous artists from Salvador Dali, Damien Hirst and Yayoi Kusama.
Created for Issue 24 of Kinfolk magazine, 'Artisan Brunch' turns breakfast favourites into carefully created compositions, where fried eggs, avocados and pancakes become the focus of the famous art installations. Kyle Bean, alongside Aaron Tilley and Lucy-Ruth Hathaway reimagine the dreaded ketchup dollops as Yayoi Kusama's famous polka dots, a single avocado as one of the Damien Hirst's iconic formaldehyde boxes, and bacon and eggs left dangling like a classic Cornelia Parker piece.