In the five years since its launch, ASKET has been working tirelessly towards its mission of ending fast fashion. The Swedish menswear brand was founded by August Bard Bringeus and Jakob Dworsky out of a 'pursuit of less', with the hope of restoring the true value of clothing. Everything from its knitwear to Oxford shirts is made consciously in family-owned factories in Portugal, using organic fabrics and ensuring sustainability at every stage of the process.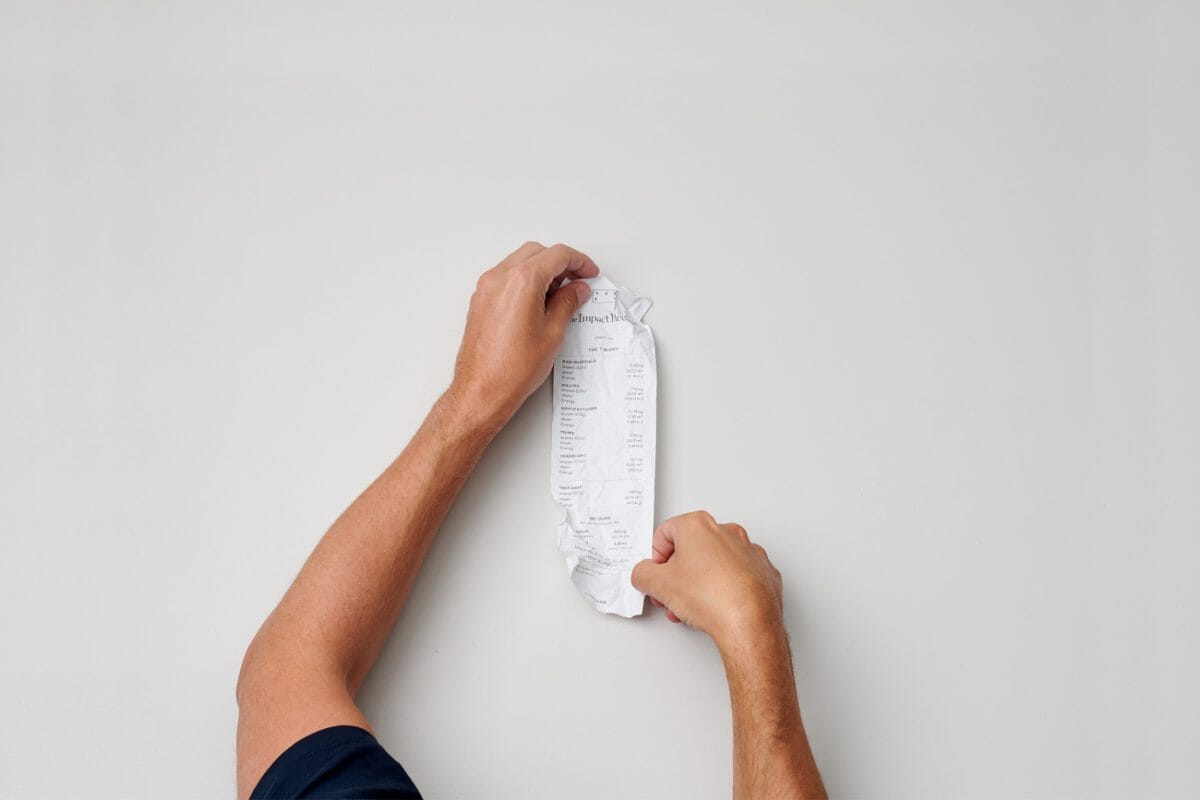 To take its commitment to transparency to the next level, ASKET has recently introduced the Impact Receipt, an initiative that intends to break down and share the true environmental impact of a garment's creation. Working with RISE (Research Institute of Sweden), the brand invested in a two year Life Cycle Assessment to calculate the environmental impact of every one of their garment's product life cycle – from raw materials, manufacturing, distribution, retail and use, to disposal.
Going far beyond a traditional cash receipt, the Impact Receipt provides its customers with the knowledge of the impact of their purchase, revealing the amount of CO2 emitted, water required and energy consumed for their garments' creation.
"The fashion industry is one of the most resource intensive industries on the planet and right now we don't put a price on the environment," says August Bard-Bringéus. "By launching The Impact Receipt we want to show the true cost of a garment's production and encourage not only ourselves but also our customers, and the industry as a whole, to think about the environmental debt we're creating. We need to understand that we can't shop our way out of the problem, no matter how enticing a brand's messaging is – we must acknowledge our impact, shop less and wear our garments longer."
---
---
Discover two new additions to ASKET's permanent collection.
---
---