ASKET is Swedish for "ascetic": one who has fewer excess material goods, in search of greater spiritual gain. The label's founders Jacob Dworsky and August Bard Bringeus have dispensed with seasonal garments and indeed all conventional notions of "fashion". Instead, ASKET offers a collection of essentials, unchanged in design and in pursuit of a certain purity. Materials are natural, sourcing is sustainable and responsible, and the key ingredient, ASKET says, is love. Pieces are developed slowly and improved through client feedback.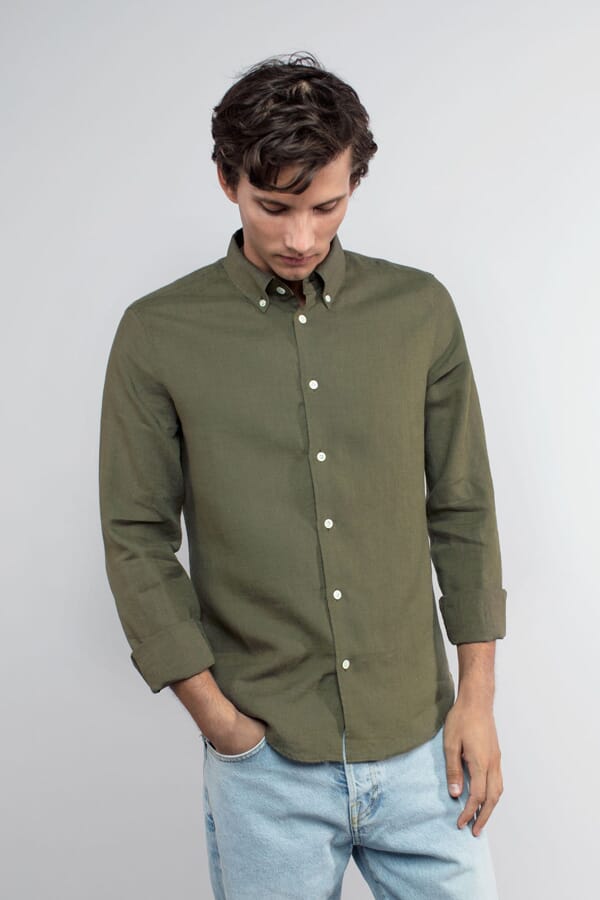 ASKET have, true to their philosophy, developed their own sizing system. ASKET's signature T-shirts, as well as the label's essential shirts and coats, fit true to size, but there are additional options on length, once preferred size is selected. With shorts and ASKET's meticulously cut denim jeans and chinos, there are options on your individual build before waist size and then length is chosen. It's all part of the unique ASKET way of doing things and a recognition that humans come in all shapes and sizes. There will be, in this additional choice of sizes, the ideal ASKET garment to suit you. 
ASKET points to consider:
All ASKET essentials fit true to size.
Build and length options mean a better fit.
If in any doubt, order two to find your ideal ASKET pieces.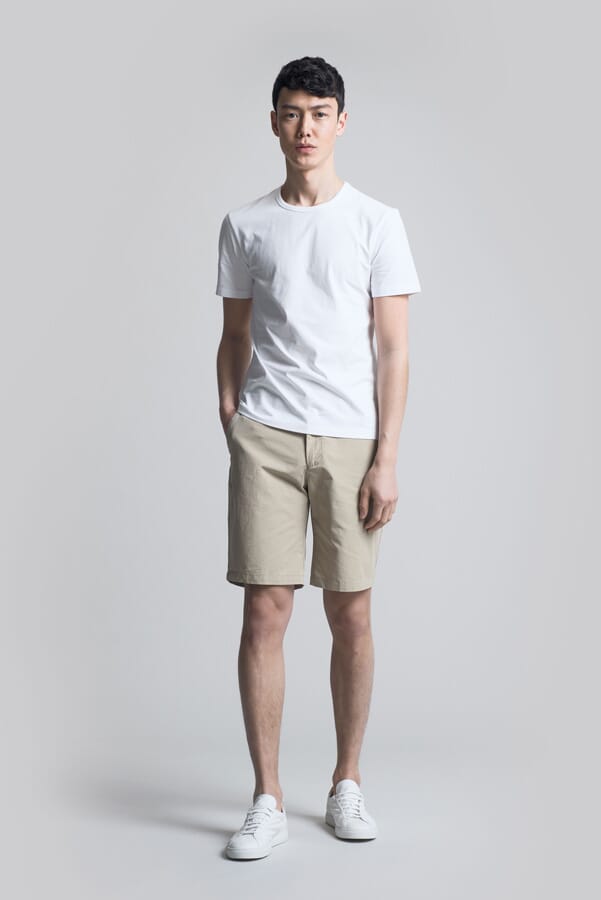 ASKET sizing guide:
| | |
| --- | --- |
| If you're usually a size... | Then go for an ASKET size... |
| XS |  XS Short/Regular/Long   |
| S | S Short/Regular/Long |
| M | M Short/Regular/Long |
| L |  L Short/Regular/Long |
| XL |  XL Short/Regular/Long |
| | |
| Usual waist size | ASKET waist size |
| 28 | 28 Slim/Regular, 30/32 Length |
| 29 | 29 Slim/Regular, 30/32 Length |
| 30 | 30 Slim/Regular, 30/32 Length |
| 31 |  31 Slim/Regular, 30/32/34 Length  |
| 32 | 32 Slim/Regular, 30/32/34 Length |
| 33 | 33 Slim/Regular, 30/32/34 Length |
| 34 | 34 Slim/Regular, 32/34/36 Length |
| 36 |  36 Slim/Regular, 32/34 Length |
---
---
---
---