In the valley between the mountains of Oldenzaal and Bentheim, where the river 'de Dinkel' has been flowing northwards for thousands and thousands of years, Ard de Vries Architecten has designed an expansive modern home – the Valkenberg Estate.
The region is known for its sandstone tradition and beautiful terrain full of streams and rivers, and so the architects sought to create a project that would be grounded in tradition and materials of the local site.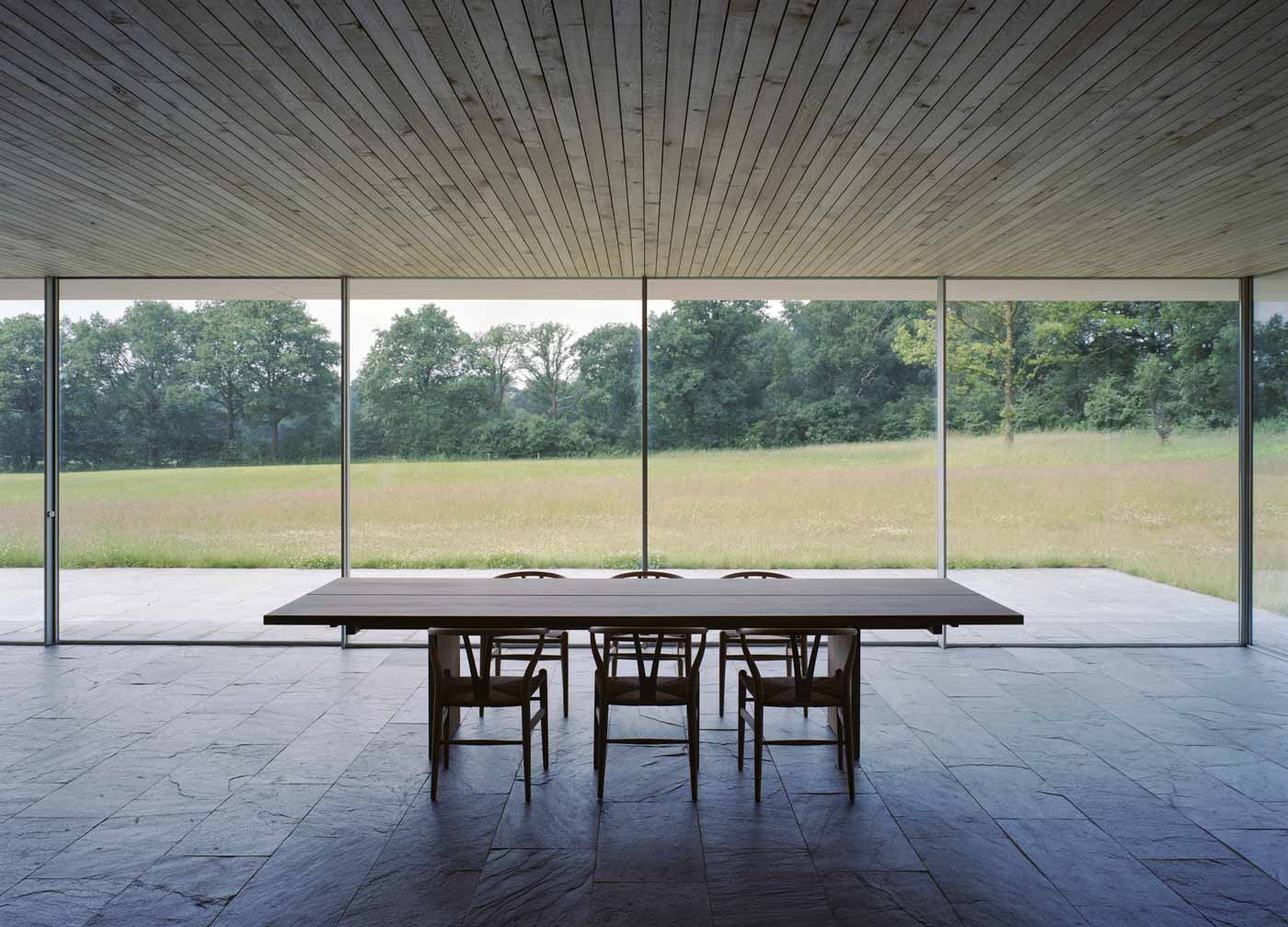 The house is also part of the larger Valkenberg estate and therefore the house takes a position in the tradition of heirs and estates in the Twente region of The Netherlands – a region that is considered to be one of the most beautiful landscapes in the country.
The house is designed to maximise different views, creating a dynamic experience of the surrounding landscape. The house absorbs the length, the views and the seclusion of the surrounding landscape. While the size of the rooms, the light, the use of natural materials and the orientation ensure that the prospect of the landscape is constantly changing as you move throughout the house. As the architects write, 'the landscape appears in the villa in multiple guises'.