Words by Lucy Thomas
B.E Architecture combines traditional architecture with contemporary design, rejecting stark minimalism in the process, to create the unique St Vincent's Place Residence in Melbourne's inner suburb Albert Park.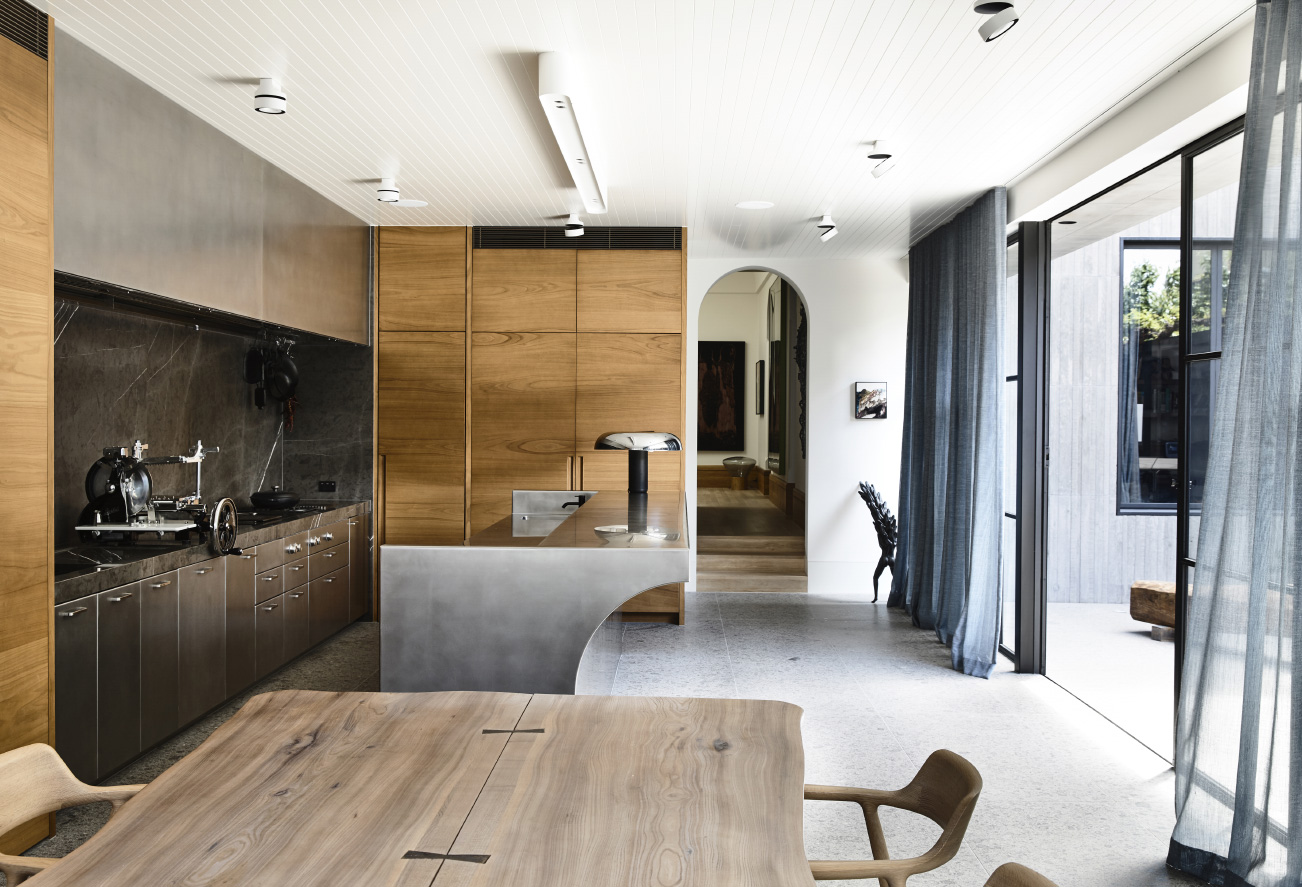 The property both defies and incorporates modern design and is a new archetype developed through reinterpretation of classical references with a modern sensibility. Originally part of a convent the Victorian front of the property alludes to being rich in historical significance, despite the modern extension. B.E Architecture's aim was to rework older styles into the interior of the house to create a property where contemporary and traditional design collide.
In the front section of the original building construction methodologies such as curved cornices, arched doors and custom steel fireplaces were interpreted in order to blend in with the Victorian frontage while also adding character and texture to the modern aspects on the build, creating a sense of timelessness.
Towards the rear, the modern extension uses concrete, Torino Granite floors, painted timber ceilings and bluestone walling to create a contrast from the front, and continue its juxtaposition and charm throughout the property.
The interior of the house is an eclectic mix covering all bases of culture and era. Centred around books, art, and vintage furniture the extensive collection is on display on walls, shelves and as centrepieces creating an interior with a refined and casual aesthetic that combines history, art and culture just like the exterior.
St Vincents Place Residence is described as "a place of rebirth" by the studio. A project that revives Victorian history using both traditional and contemporary techniques, to create a truly bespoke home.
Photography by Derek Swalwell.