The world of portable speakers is advancing at an unprecedented rate. Only a few years ago it would be impossible to watch a film using just your laptop speakers, nowadays laptop sound quality is cutting edge and bluetooth speakers upgrade audio one step further. In just a few centimetres of area, audio companies can provide high-quality sound with depth in a hard-wearing shell made for the perils of travel. Some brands, like Bang & Olufsen, can provide us with premium sound quality, durability and style as well. This is the golden trio when it comes to portable speakers, just look to the Bang & Olufsen A1 Speaker for proof.
Bang & Olufsen has been one of the world's leading audio brands for the past 50 years, read about how in our brief history of Bang & Olufsen. Coming from humble beginnings, the Danish company has grown to dominate a niche in the audio market. Not only does B&O produce speakers with the world's best audio components, it places a heavy focus on style, too. With Christmas just around the corner, we thought we'd take some time out to test Bang & Olufsen A1 Speaker which, by the way, should be top of your Christmas list this year.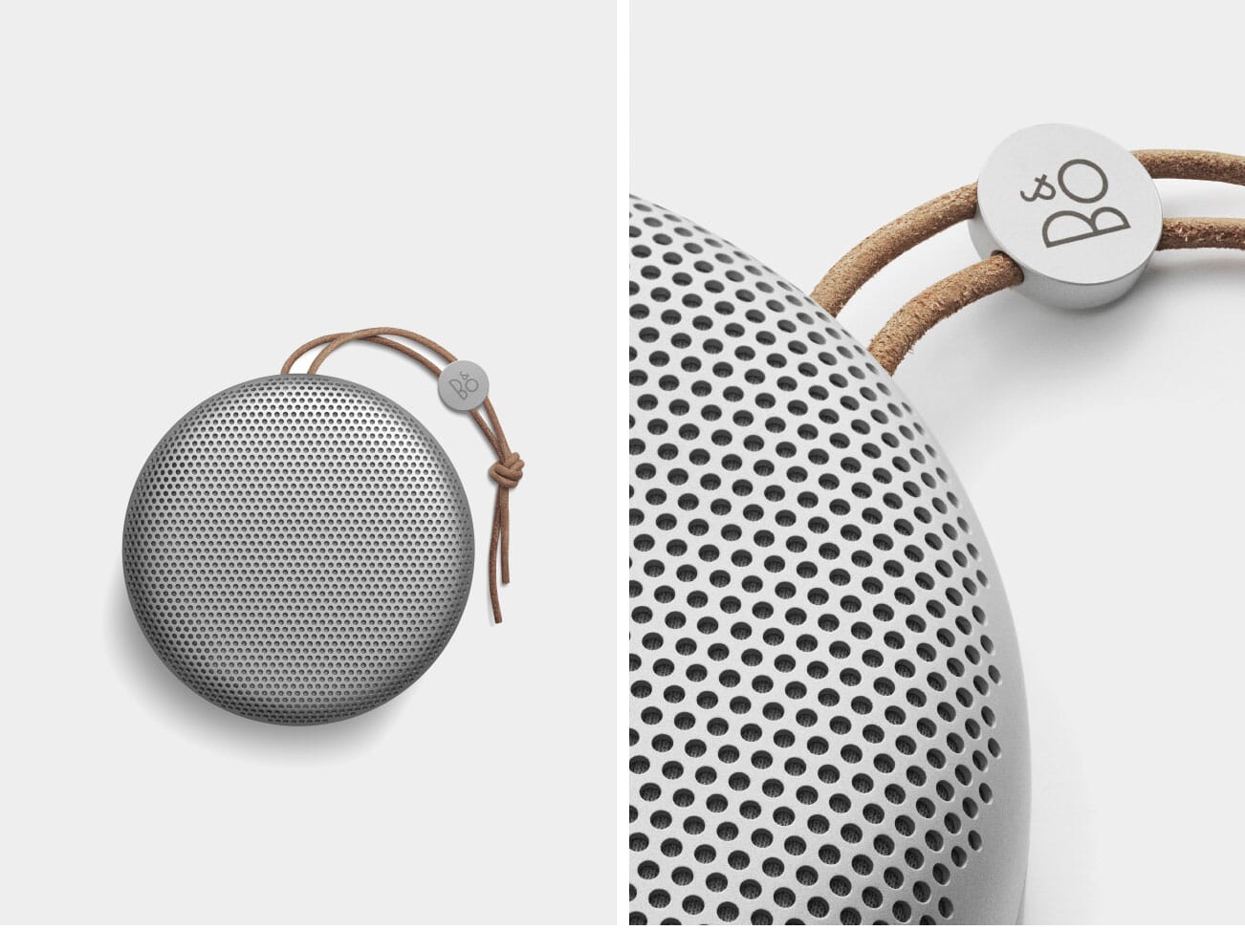 Bang & Olufsen Beoplay A1 Speaker technology
The Bang & Olufsen A1 Speaker measures just 13.3cm in diameter and 4.8cm in height. Not only does this make the Bluetooth speaker extremely portable, but makes it even more impressive that Bang & Olufsen has squeezed in the amount of tech that it has.
The Bang & Olufsen A1 Speaker uses Bluetooth 4.2 for connectivity and once you're connected you can use the Bang & Olufsen App to control your Beoplay A1 Speaker. Through the app, you'll be able to connect your A1 Speaker to others, creating a surround-sound effect. As well as Bluetooth, the speaker features a 3.5mm mini-jack input and a USB-C port for charging.
With an average charging time of 2.5 hours from empty to full, the A1 Speaker runs for up to 24 hours. This is one of the most important aspects of a portable speaker – nobody wants to be caught out by a flashing battery icon.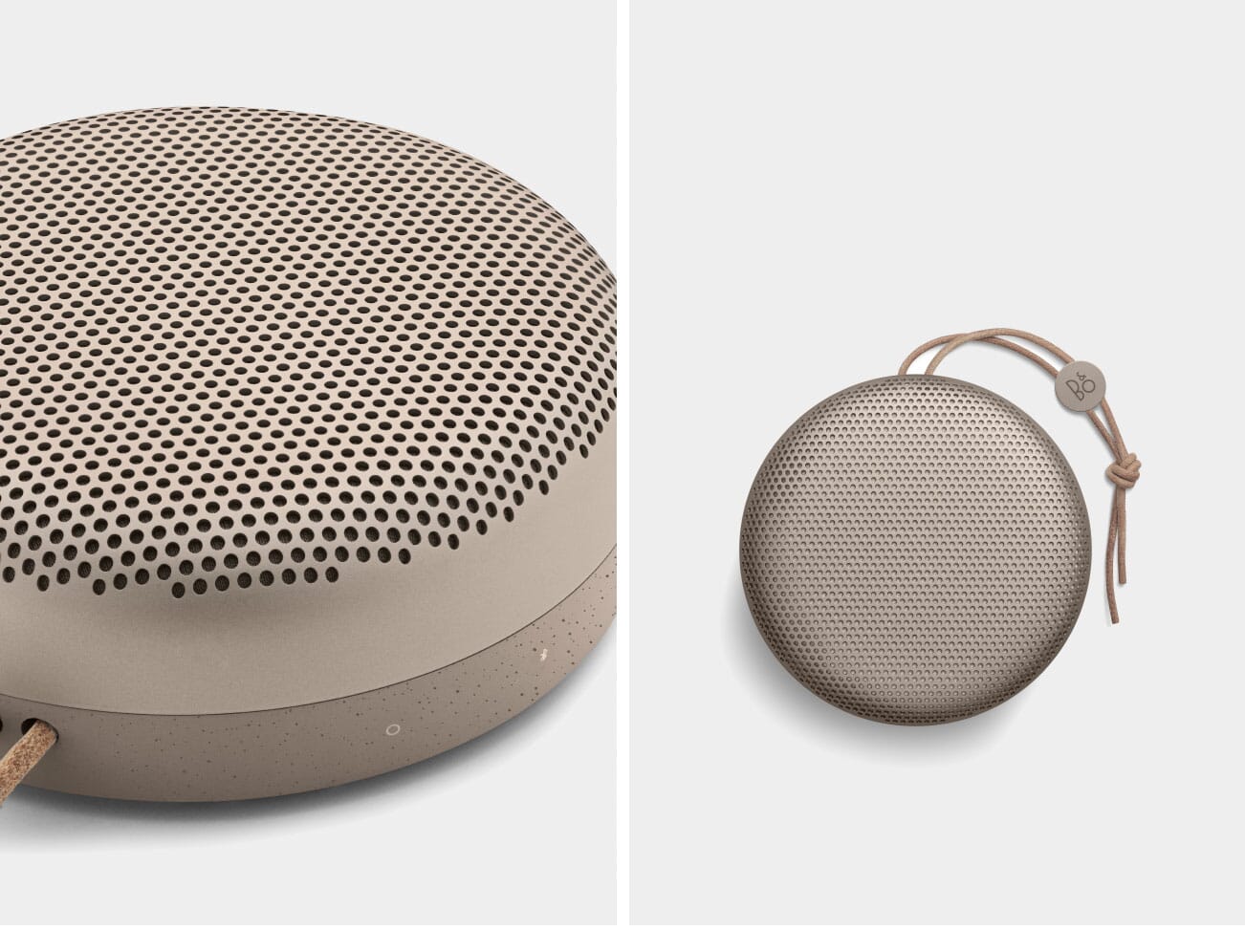 Bang & Olufsen A1 Speaker audio
Two 30W Class D amplifiers power the 3/4" tweeter and 3.4" full speaker, putting out a frequency range of 60-24,000Hz. This means that the A1 speaker won't be able to deal with a rumbling bassline, but that has to be said of every portable speaker. This frequency range is more than satisfactory for a speaker of this size.
Sound quality is consistent across the frequency range, offering a crisp high-end and a responsive low-end. The Bang & Olufsen A1 Speaker deals with lower frequencies surprisingly well. Although you can't ever expect a portable speaker to produce a physical bass feeling, A1 gives a tight and clear performance when it comes to lower frequencies.
Because of the circular design and upwards-facing drivers, the sound is broadcast evenly in each direction and can hit volumes loud enough to fill a large room.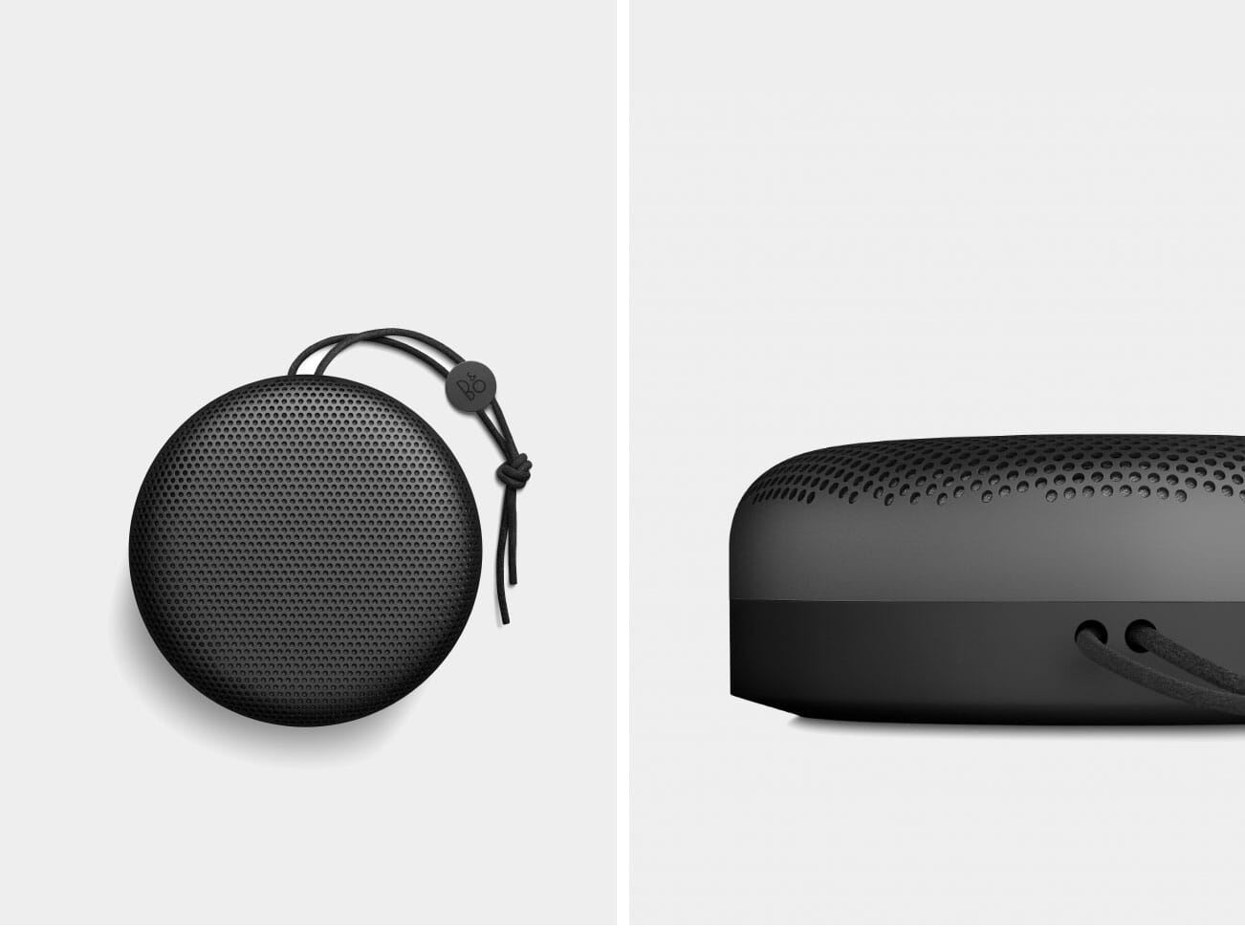 B&O Beoplay A1 Speaker visuals
Designed by award-winning Danish designer Cecilie Manz, the A1 Speaker feels smooth and soft in your hands. This was a prime concern in the design process. A portable speaker is handled a lot, so Cecilie Manz set about creating a speaker that was not just easy to hold, but a pleasure to hold.
The Bang & Olufsen A1 Speaker comes in a range of colours, from moss green to black or the original natural colour palette. The aluminium outer shell is designed to age well over time, welcoming heavy use with its changing patina.
The final verdict
Bang & Olufsen's speakers are never a disappointment. The brand is considered one of the world's leading home audio manufacturers for good reason. Each detail has been meticulously engineered to be the best that it can be, from stylish material choices to ergonomic design and, of course, sound quality.
The Beoplay A1 Portable Speaker ticks all of the boxes: lightweight, packed with premium technology and happy to take a knock or two. We've tested a whole host of portable Bluetooth speakers over the years and this stands out as one of our favourites. The sound quality is about as good as we can imagine for a 15cm speaker and we can't get over how satisfying it is to hold.