Enigmatic street artist Banksy has just unveiled his latest artwork in the coastal town of Dover, which sits at the border between England and Europe.
The three-story mural depicts a worker in the graffiti artist's signature black and white motif, chiselling away one of the stars from the European Union flag. The work appeared overnight next tot eh A20, near Dover's bustling ferry terminal, and it signifies the UK's controversial decision to leave the EU in a referendum vote made last year.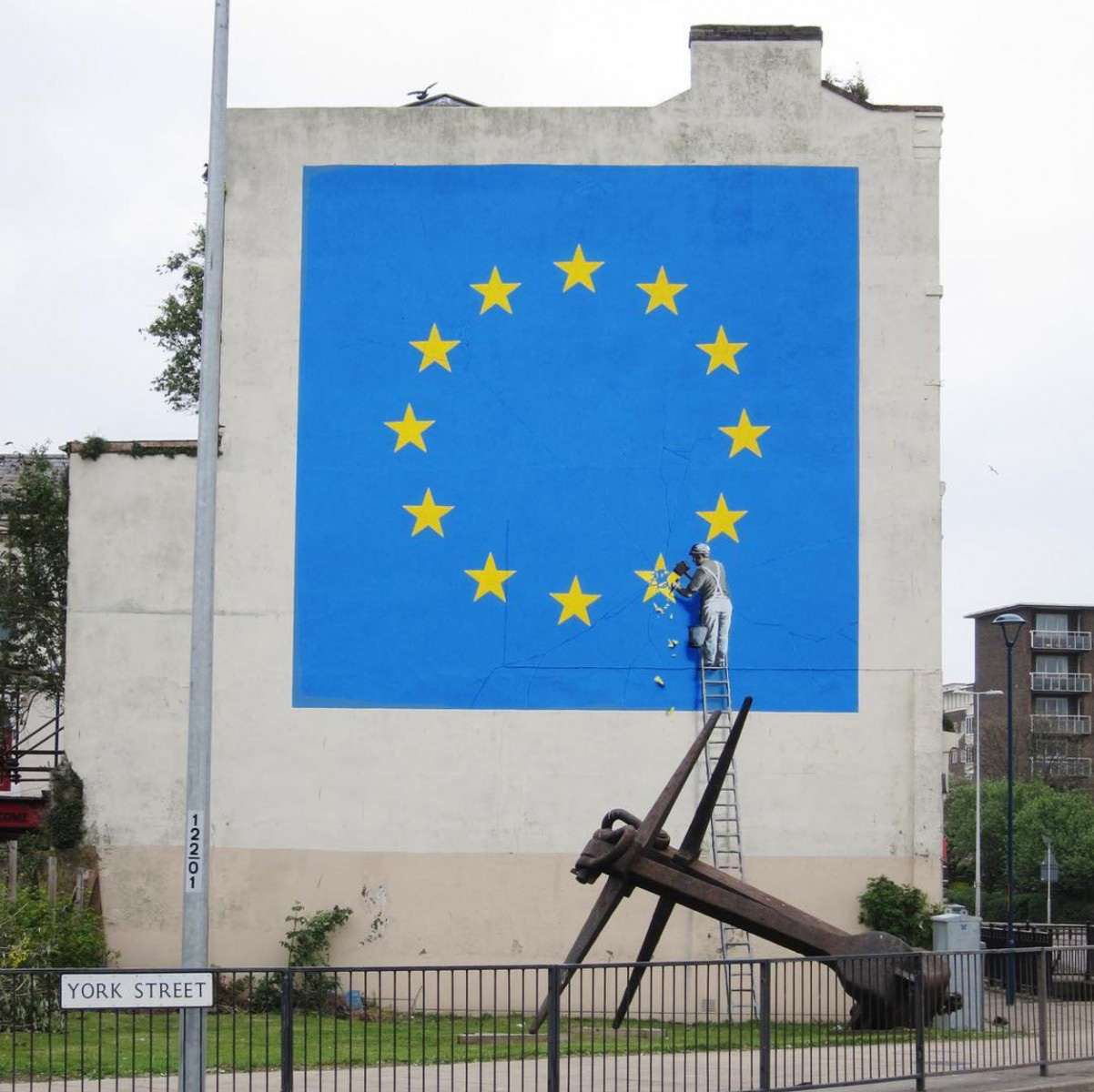 Banksy is known to choose his moments to unveil his work, and even more so, he tends to get involved with the most polarising and important global affairs – which is a characteristic that continues to set him apart as one of the most relevant British artists of the modern day.
Take a closer look at the mural above and be sure to take a look back at Banksy's Dismaland Theme Park on the OPUMO Magazine.